The Porsche legend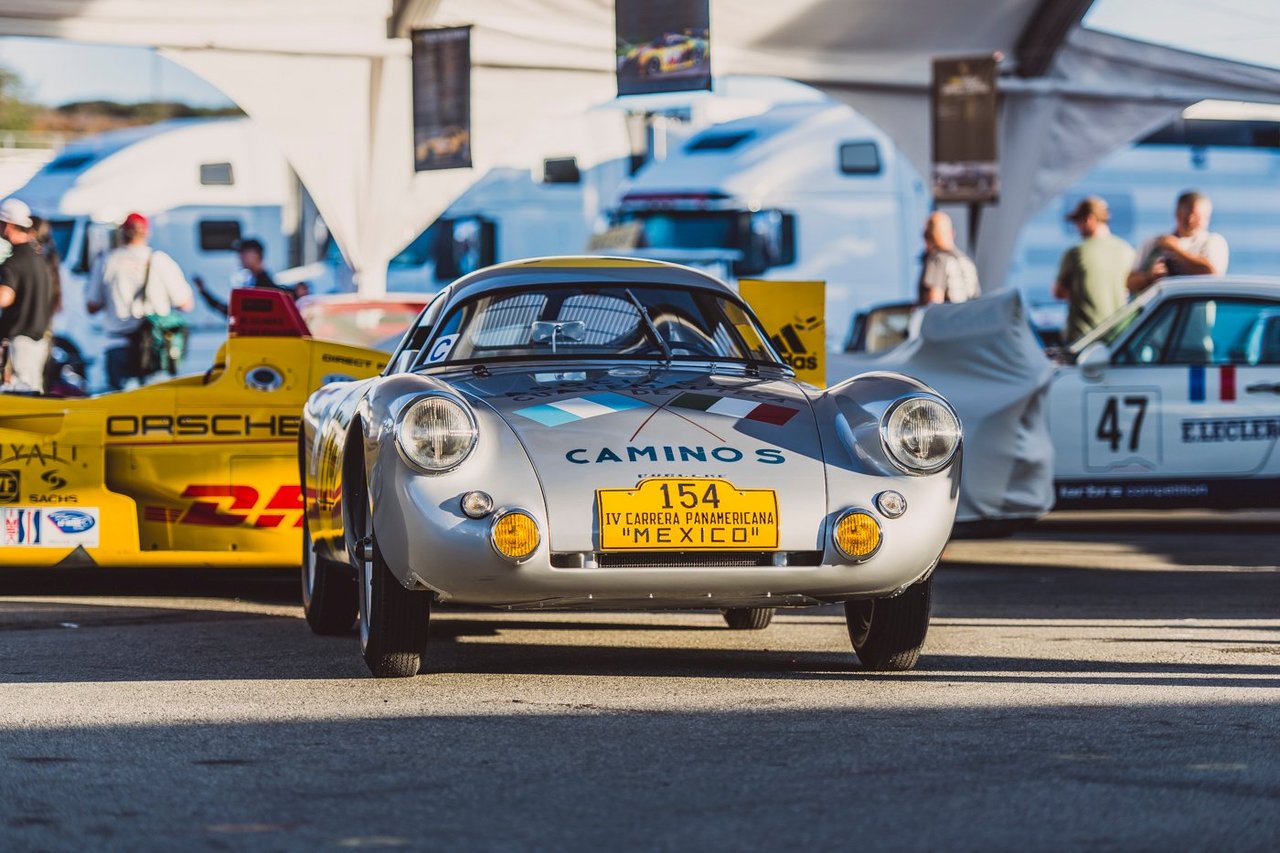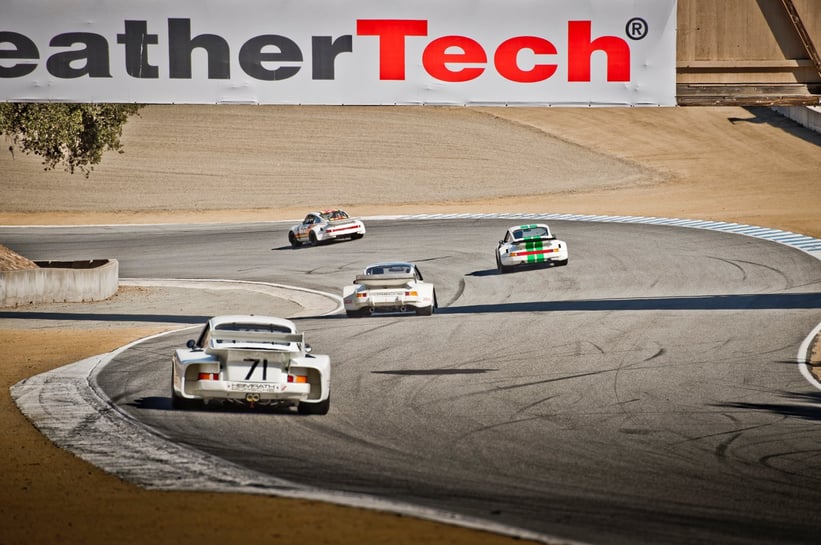 "I make sure never to miss Rennsport Reunion," says six-time Le Mans winner Jacky Ickx, as we walk through the Le Mans celebration paddock at Laguna Seca. We asked which of those victories he looks back on most fondly, to which he replied, "That would have to be 1977, when the team was riddled with technical problems, and we only had one 936 left running. With Hurley Haywood and Jürgen Barth, we went on lap after lap, before we too suffered a technical issue. As our lead was so great, we decided to repair the car and, thanks to race engineer Klaus Bischof and his team, we were able to rejoin and win the race. It was a real team effort." It's stories like this that fuel the Porsche legend, and explain the immense enthusiasm for the brand not just at Rennsport, but worldwide.
A star is born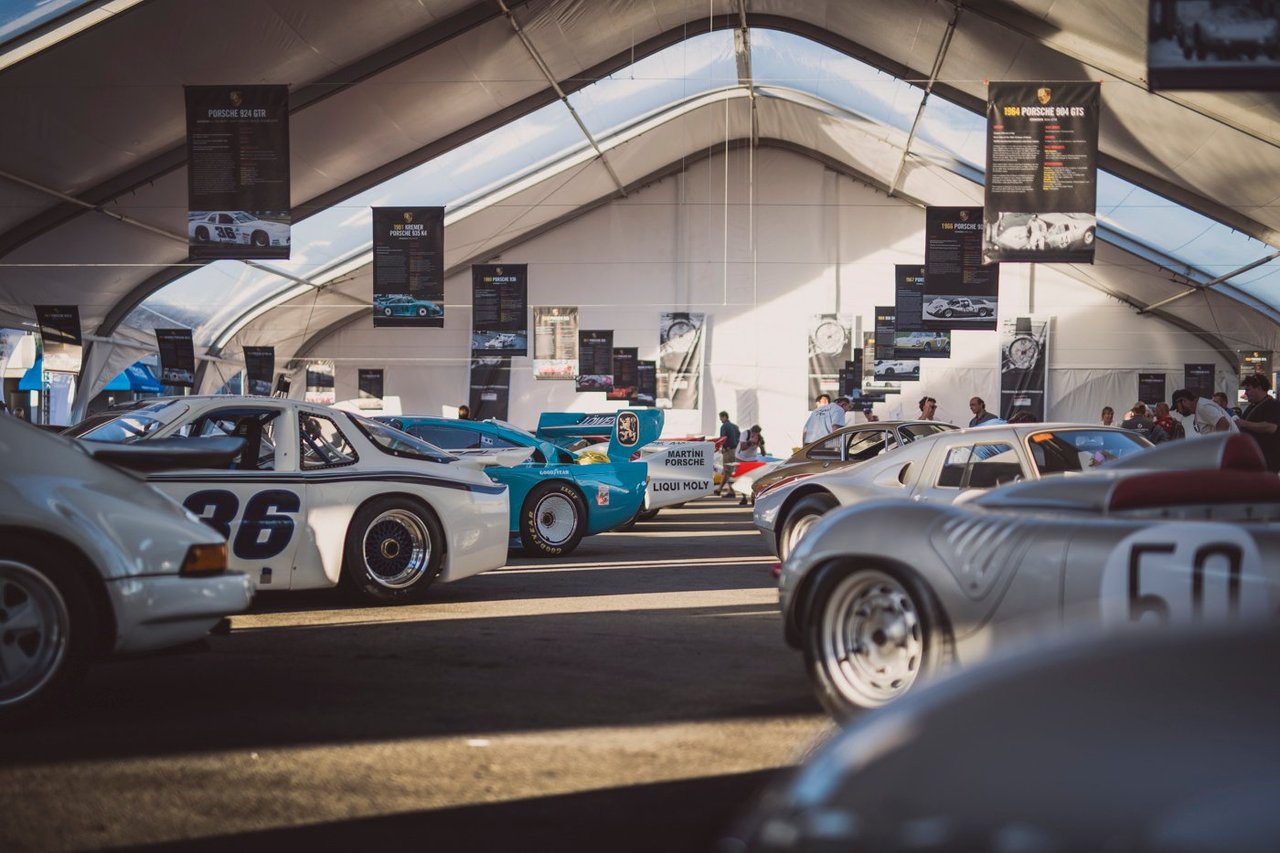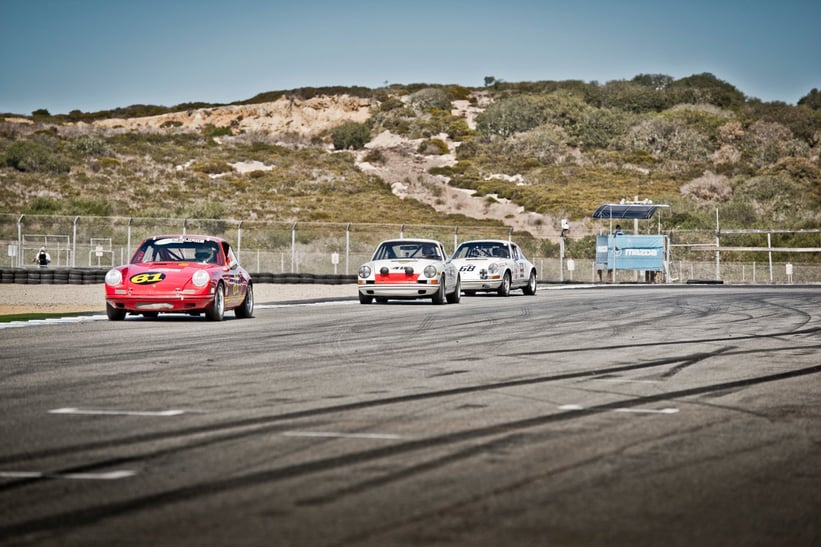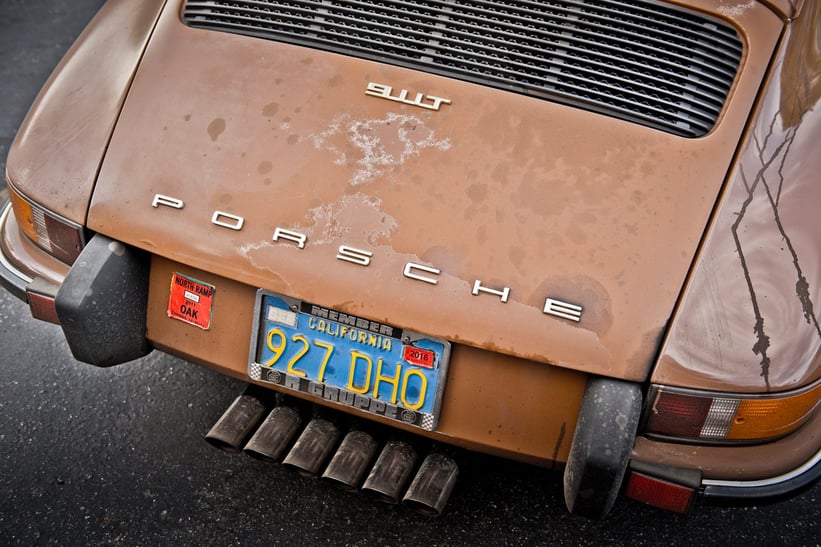 Rennsport Reunion was conceived in 2001, when Bob Carlson and Klaus Bischof had an idea for a festival to celebrate the immense racing success of Porsche. The first event was held at Lime Rock Park, with a small group of Porsche names that included Jacky Ickx and Paul Newman. Two events at Daytona followed, until Laguna Seca established itself as the ideal venue to hold such an event, which was getting bigger and bigger thanks to the increased commitment of Porsche itself. It's now a place of pilgrimage for Porsche enthusiasts from around the globe.
One big family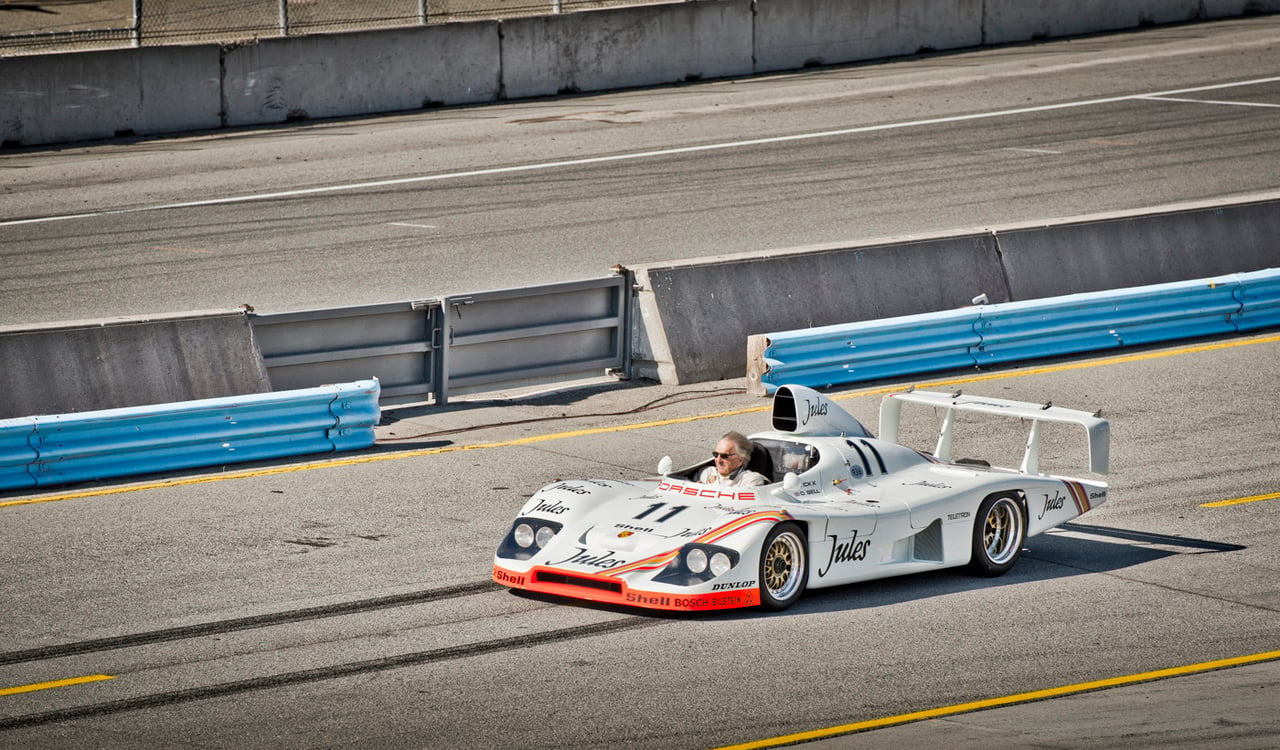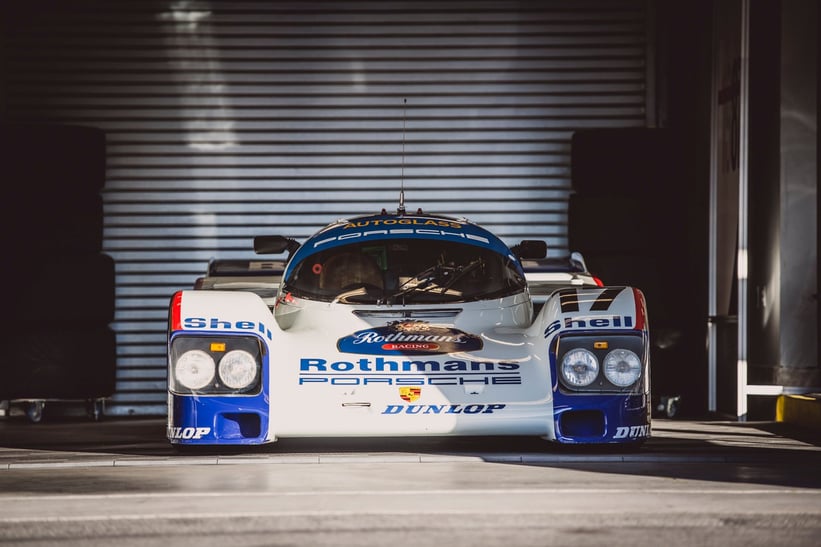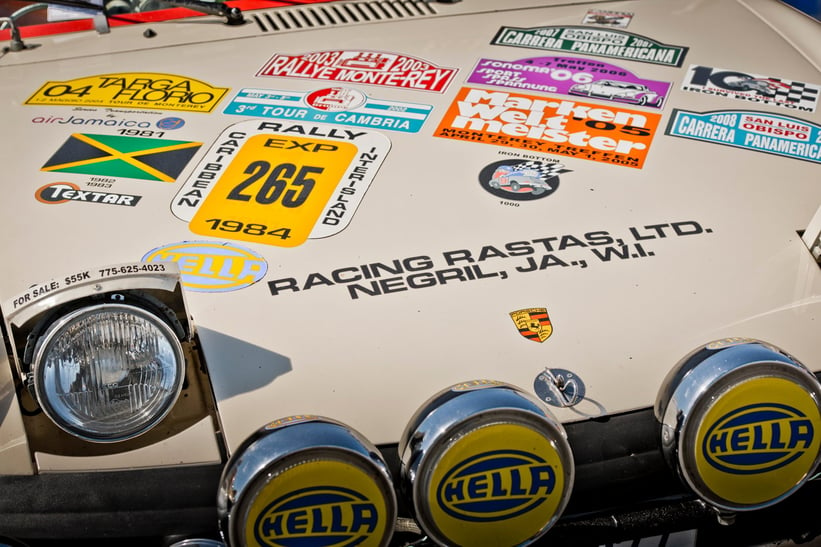 This year, more former Porsche racers and other important names from German motorsport history were gathered than ever before – from engineer Norbert Singer, who was instrumental in 16 of Porsche's 17 Le Mans victories, to drivers such as Jochen Mass, Jackie Oliver, Hans Herrmann, Derek Bell, Vic Elford and Hurley Haywood. They all celebrated in the company of some 60,000 Porsche enthusiasts.
The stars of the show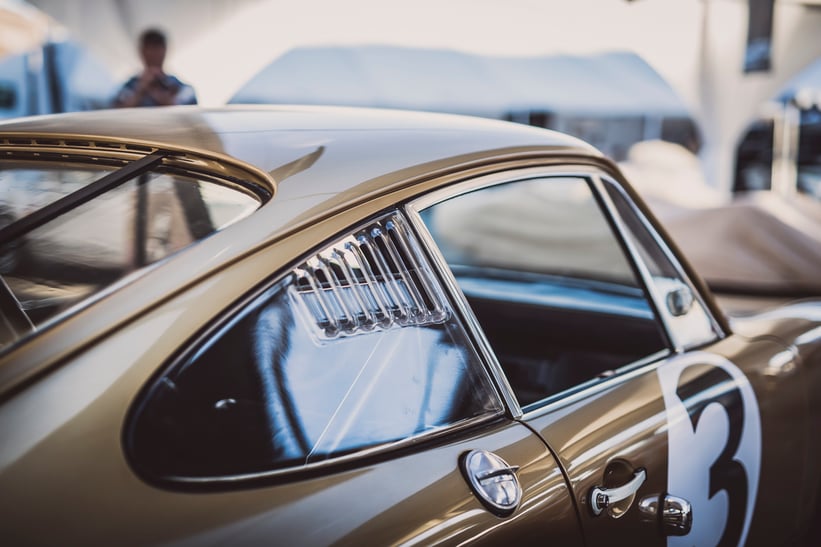 The real attraction of Rennsport Reunion, though, is the ability to experience legendary cars in action on the racetrack. The cars are divided into seven groups, from early Le Mans prototypes to current racers such as the GT3 Cup. The grid for the Weissach Cup was particularly impressive, featuring two Gulf 917Ks, a 910 and a 906, all of which partook in a breathtaking duel for podium positions. It was a pity that, owing to stricter US historic motorsport rules, 'battles' were few and far between, with overtaking that was deemed too risky by the marshals being punishable by fines.
All things considered...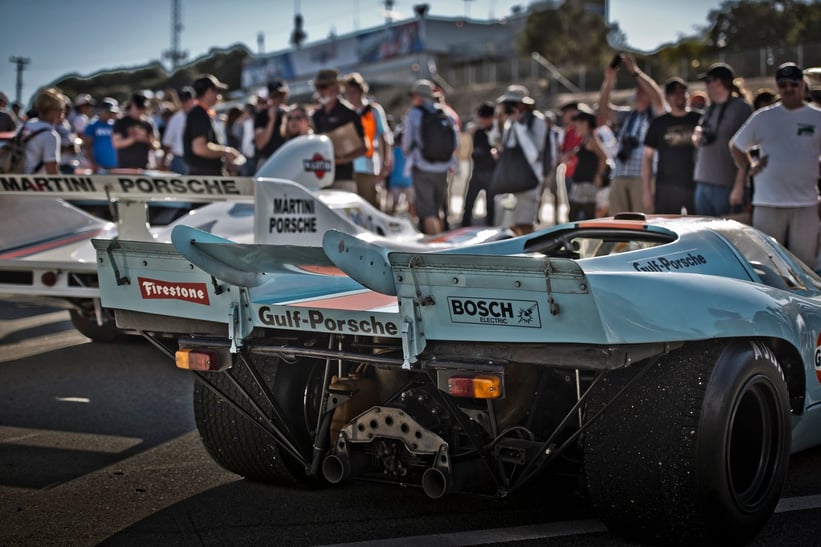 Nevertheless, it was an incredible experience to stand beside the track at the infamous Corkscrew, and watch ultra-cool 1970s Porsche prototypes such as the 908 roaring down the slope. In contrast to historic motorsport events in Europe, visitors were allowed access to almost all areas, such as the pit garages and the paddocks. And the nature of the track allowed spectators to view the action at relatively close quarters. All these things combined to make Rennsport Reunion a truly unique event, and one to which we shall definitely return.
Photos: Stefan Bogner for Classic Driver © 2015