Porsche 911 Targa: Dramatic debut of a modern classic
The latest Porsche 911, today revealed to the world at the North American International Auto Show (NAIAS) in Detroit, is a dramatic combination of old and new, mating the classic Targa concept with today's cutting-edge roof technology...
And doesn't it look terrific? There was much ooh-ing and aah-ing in the Classic Driver office when the first picture was released, thanks to the characteristic wide bar that replaces the 911's existing B-pillars. This bar is an unambiguous testament to the first 911 Targa of 1965 – when the stainless-steel-clad rollover bar was a necessary, functional feature adopted to address strict American safety regulations. Today, it has become a striking design element to complement the lines of a modern 911.
As with the original Targa of the 1960s, the latest Porsche also features a wraparound rear window with no C-pillar plus – of course – a removable roof section above the front seats. But thanks to modern technology, today's 911 driver can open and close the Targa roof at the touch of a button. Porsche promises that the innovative, automated process of stowing the roof behind the rear seats will be an eye-catching spectacle in itself.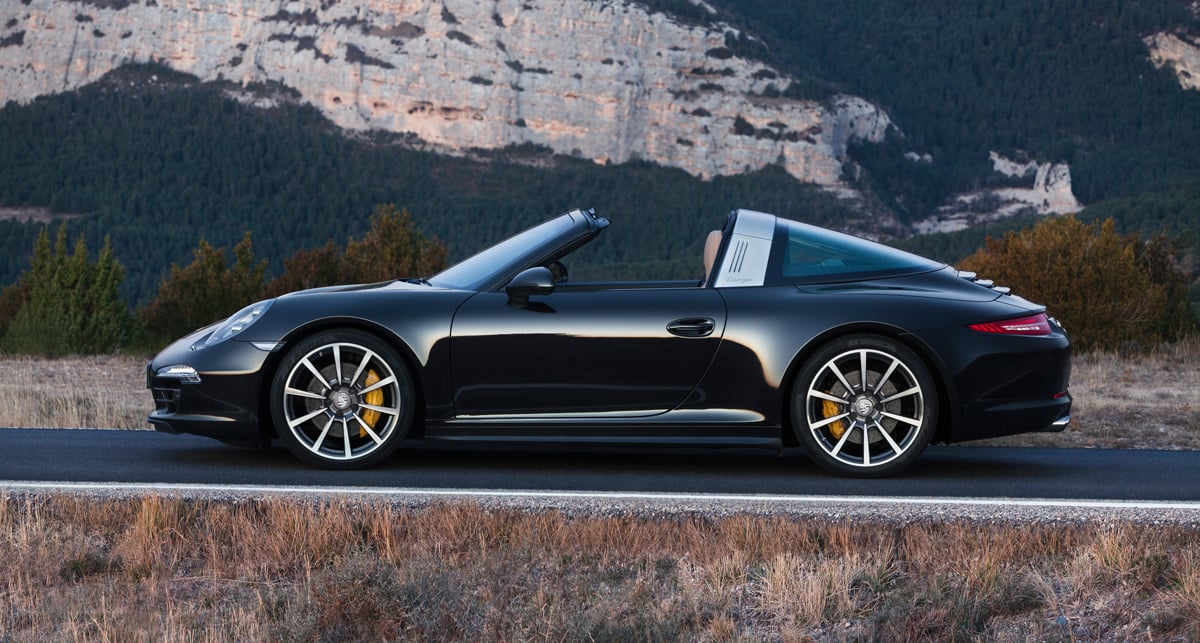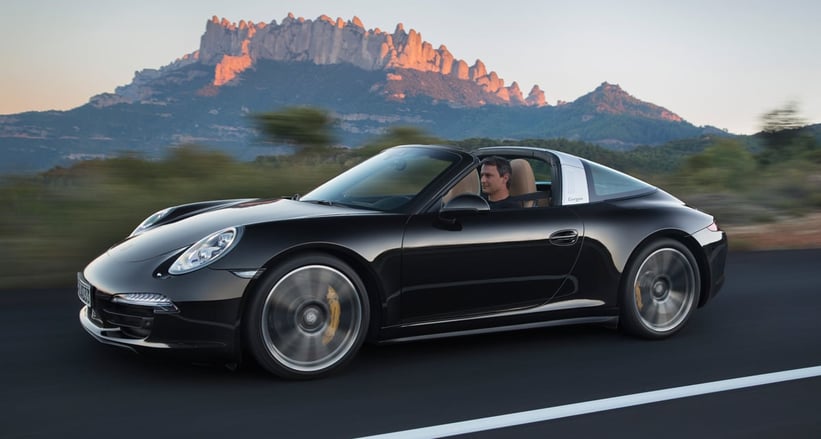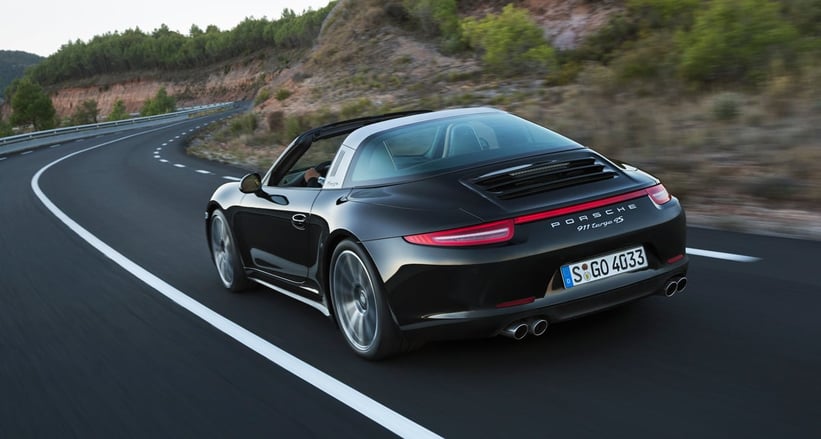 There will be two model variants, both offered exclusively with all-wheel drive. The 911 Targa 4 has the 3.4-litre, 350HP engine, while the 911 Targa 4S delivers 400HP from a displacement of 3.8 litres. Acceleration from rest to 62mph is given as 4.8 seconds and 4.4 seconds, respectively.
The new models will be launched onto the market in May 2014 and, in Germany, will carry price tags of 109,338 euros for the 4, and 124,094 euros for the 4S, inclusive of VAT and country-specific equipment.
Photos: Porsche