So far, more than 14,000 examples of the GT3 have been sold; quite a considerable figure, given its track-biased dynamic set-up. But despite the model's obvious popularity, even the widely acclaimed 'ultimate 911' needs to move on, if only to stay ahead of the game rather than keep pace with it.
As well as the general changes applied to the 991-generation 911, the GT3 will also be equipped with rear-wheel steering for the first time. This means it'll not only be quicker through tighter corners (below 20mph) and more manoeuvrable in confined spaces, but also more stable while cornering above 50mph. In the latter situation, the system angles the rear wheels so that they are parallel with the fronts, which apparently provides a 'virtual' geometric wheelbase extension of around 500mm.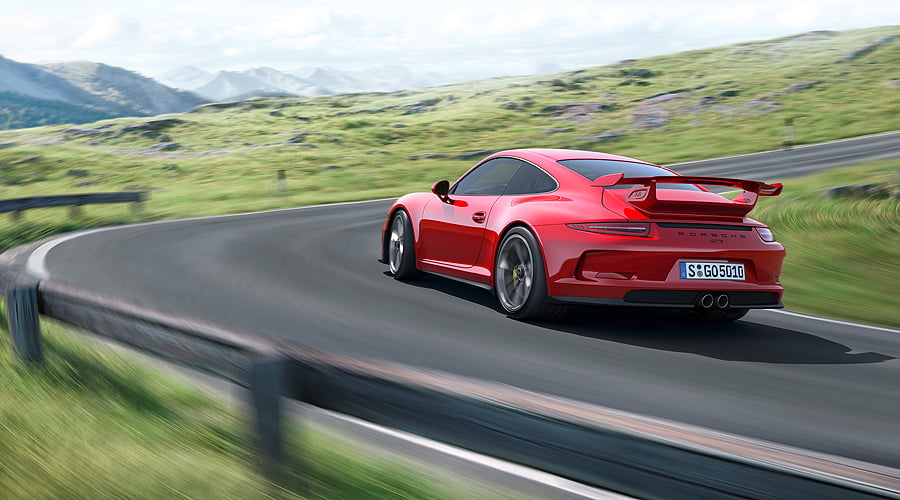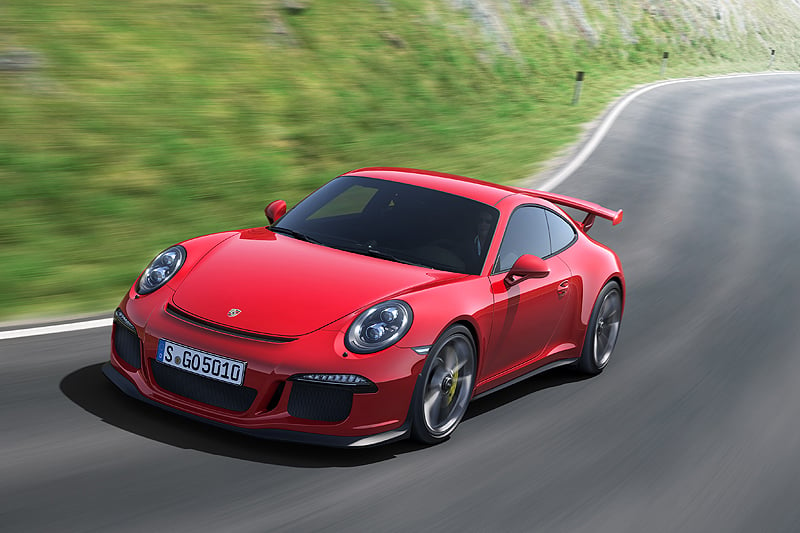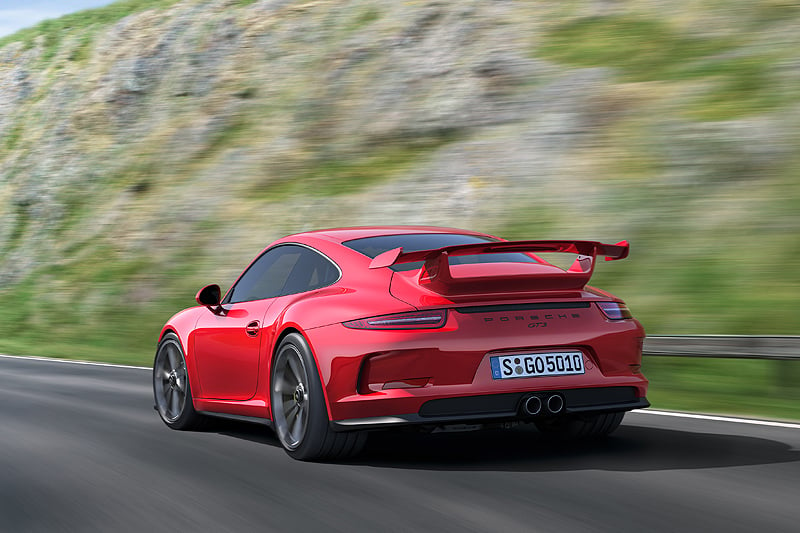 While previous generations of the GT3 solely used a manual gearbox, this time the 7-speed PDK is the only offered transmission. While this might disappoint some 'driving purists', there is compensation in the form of quicker gearchanges – now performed in less than 100 milliseconds. Meanwhile, the dynamic engine mounts are likely to be more universally welcomed, as they not only minimise the engine's inertia (thus making for more predictable handling), but also have a 'soft' setting when the GT3 is fulfilling its more pedestrian duties.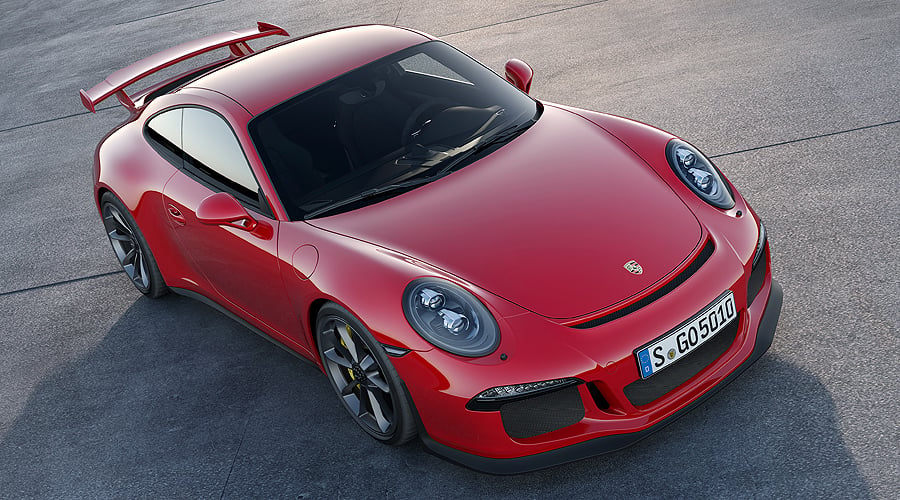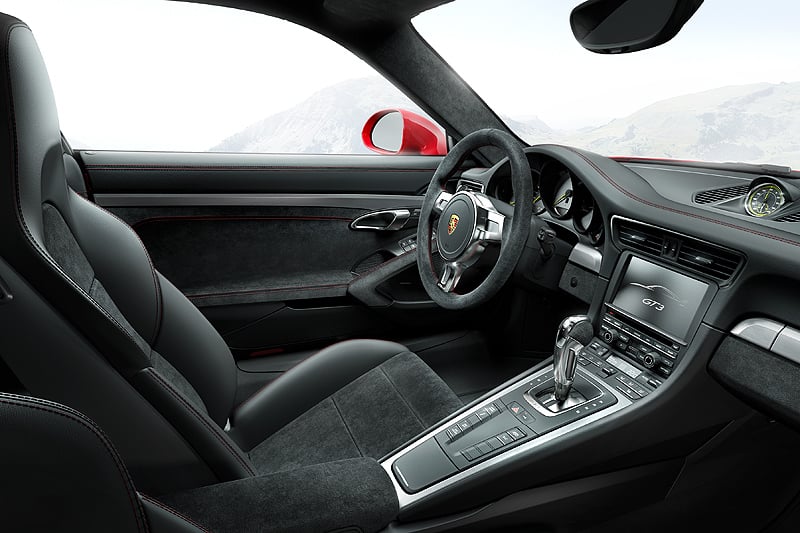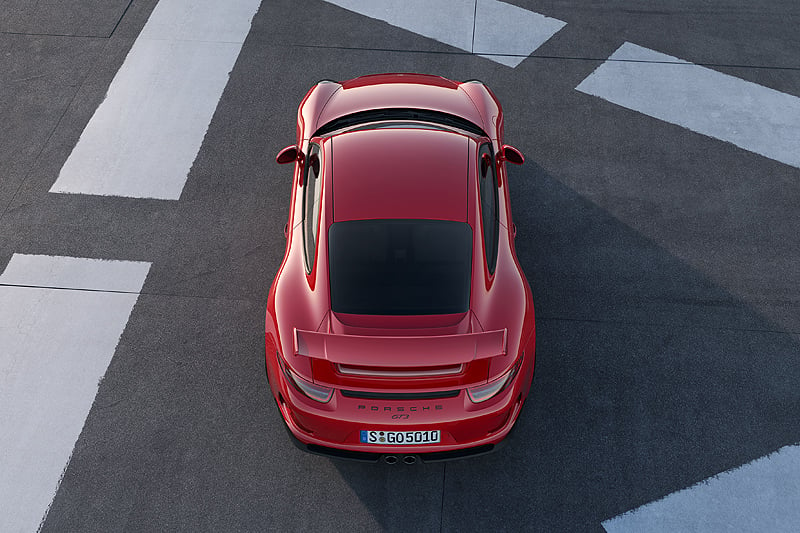 The GT3's 3.8-litre flat-six is based on that found in the Carrera S, though Porsche claims it has been modified to a level where they share few common parts. It's also now 25kg lighter than the powerplant found in the 997 GT3, thanks in part to titanium con-rods and forged pistons. These additionally allow engine speeds up to 9000rpm. The maximum power is 469bhp, helping to achieve the 0-62mph sprint in 3.5 seconds and a top speed of 196mph.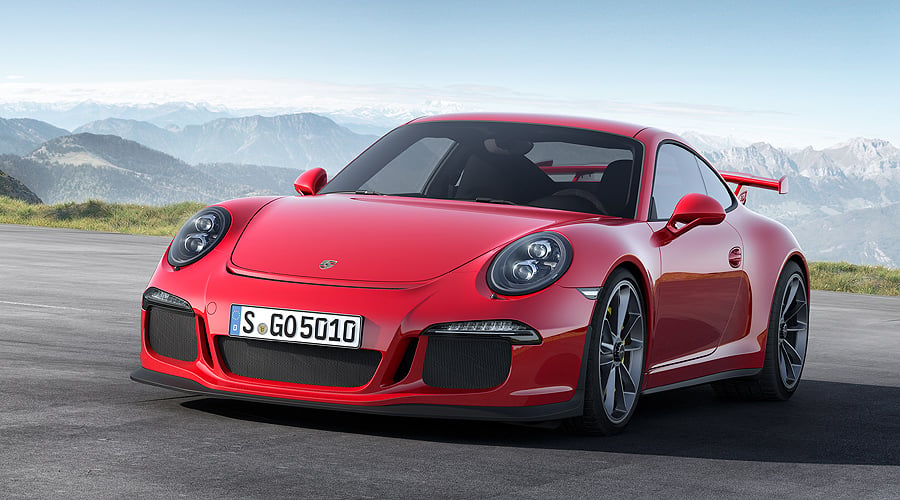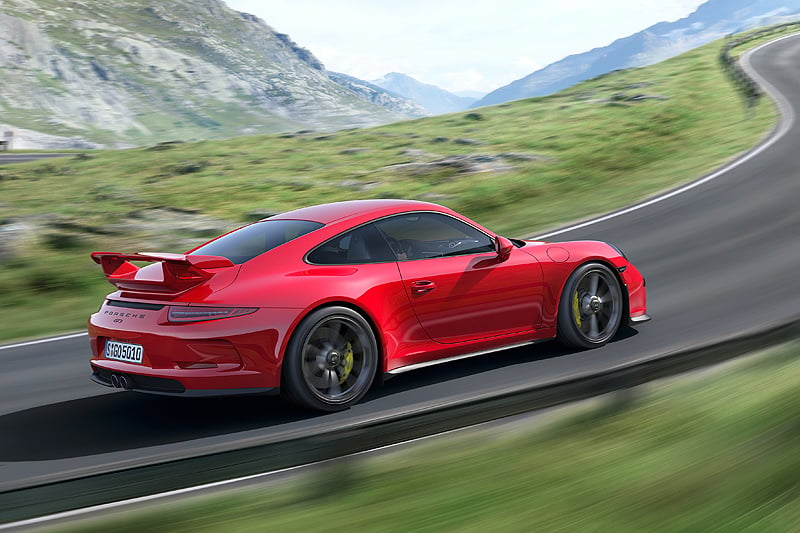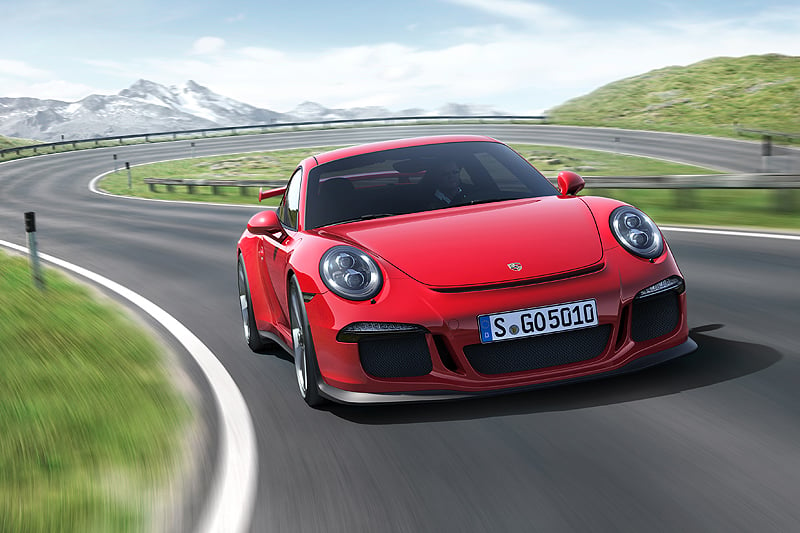 The 991-generation 911 GT3 will go on sale in August, ready to put rival manufacturers on red alert once more.
Photos: Porsche