Mercedes-Benz S Barker Tourer is 'Best of Show' at the Pebble Beach Concours 2017
Narrowly fending off a 1957 Ferrari 315 S Scaglietti Spyder, a 1929 Mercedes-Benz S Barker Tourer, which emerged from restoration just one week ago, has claimed 'Best of Show' at the 2017 Pebble Beach Concours d'Elegance…
In a field of over 200 entrants, it was purely coincidental that two of the cars nominated for 'Best of Show' at Pebble Beach yesterday — a 1929 Mercedes-Benz S Barker Tourer and a 1957 Ferrari 315 S Scaglietti — were owned by two brothers, Bruce R. and John McCaw. Ultimately, it was the 'speed, style, and power' of Bruce R.'s Mercedes-Benz that earned it the prestigious overall prize.
To restore or not to restore?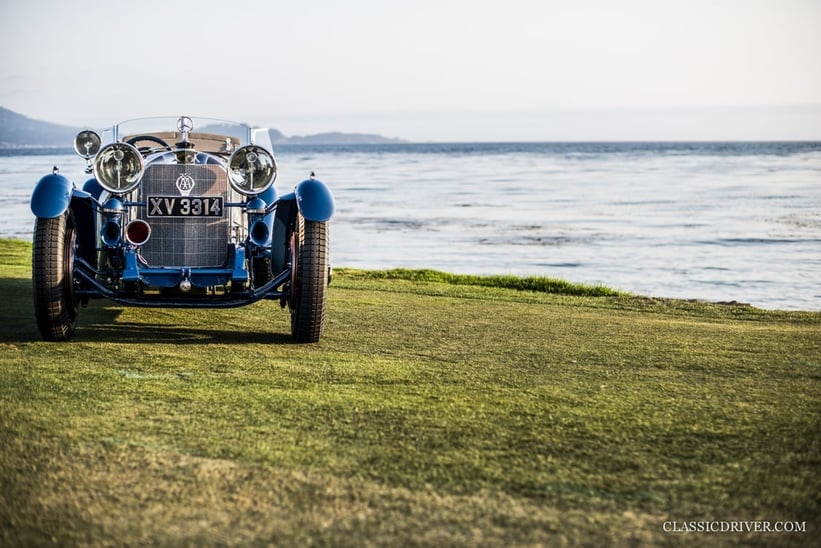 First delivered to a Captain Miller on behalf of Earl Howe, the founder of the British Racing Drivers' Club, the boattail car's most distinctive feature is perhaps the torpedo-style running boards, which, rather than deploying and destroying other motorists who dared to share the road with the opulent machine in the 1930s, are simply containers for tools and other ancillary equipment. After pondering for many years whether to have the car restored, McCaw bit the proverbial bullet and sent the car to Steve Babinsky's workshop in New Jersey. With the special Pebble Beach winner's Rolex Datejust affixed to his wrist, we've no doubt the decision will have been deemed well worth it.
Photos: Rémi Dargegen for Classic Driver © 2017