The car in question, which is currently for sale with Classic Driver dealer Duncan Hamilton ROFGO, is a Porsche 962C fitted with a special and ultra-aerodynamic body by its original owner, the British privateer Richard Lloyd. "Richard always had an ambition to build a quicker car than the factory could," recalled Jochen Mass as he prepared to strap in for his first run up the world-famous Goodwood hill-climb. "Many people tried to do the same, but few were as successful as him, mainly because the aerodynamic concept of the 962 did not allow for much deviation."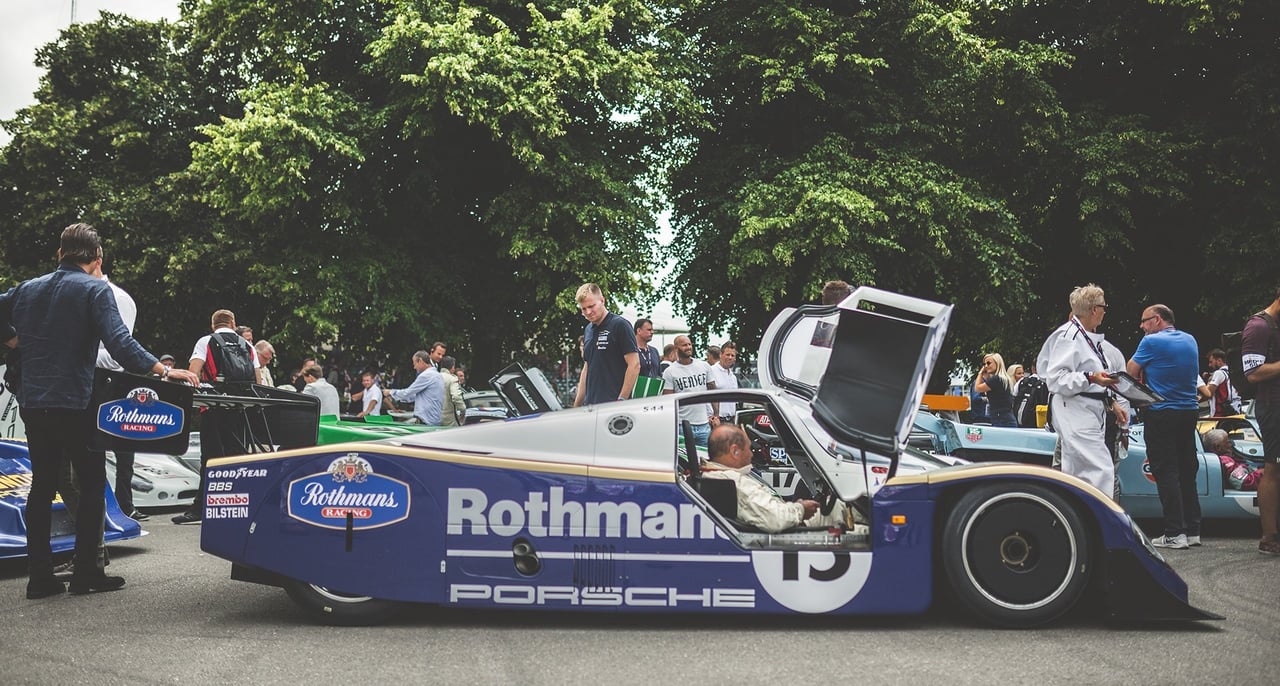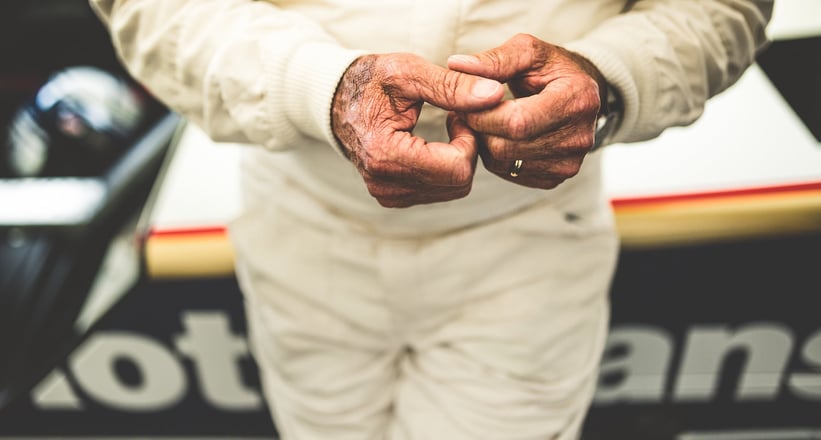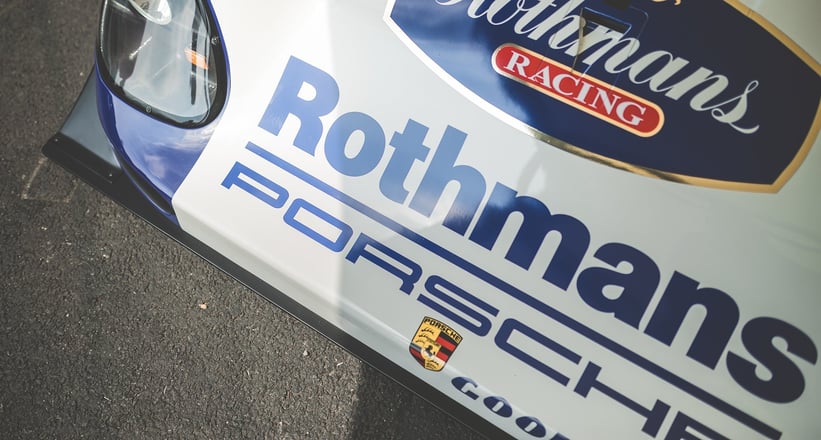 Indeed, this very car – with its vast wing and aerodynamic rear wheel spats – became the first privately owned Group C car to win a race in the 1987 season, when Mauri Baldi and Jonathan Palmer won the two-part 'super-sprint' at the Norisring. It was also the first sports-racing car to average over 200kph at Spa.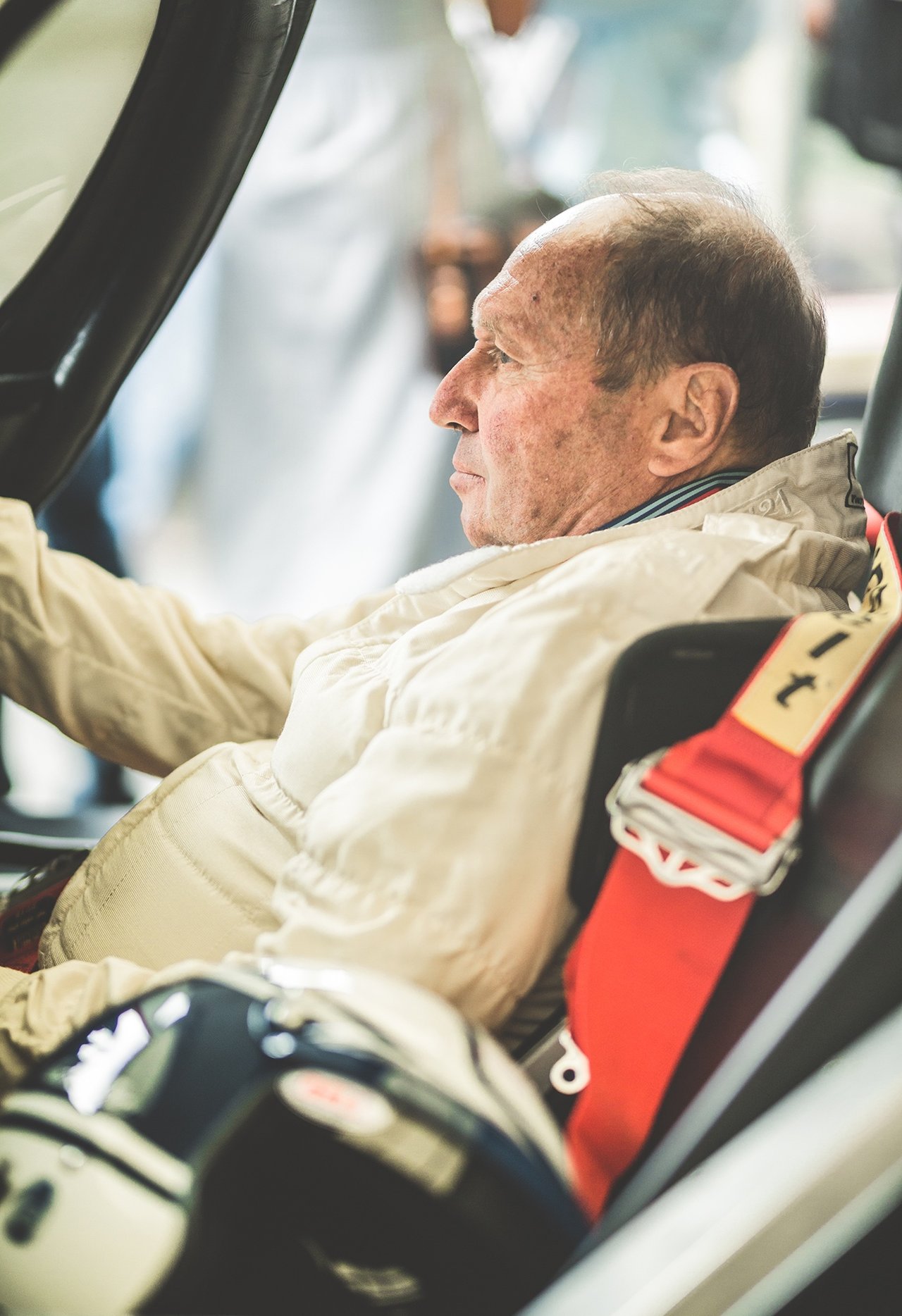 The final race that year was the non-championship event at Kyalami. Richard Lloyd entered the car, this time sponsored by Rothmans and fitted with a factory-spec engine, for Jochen Mass to drive. At the time, Mass had a house in Cape Town so was particularly well received by the South African crowds – particularly in this, the final international race to be held of the original Kyalami circuit. "I raced a lot at Kyalami because of the Springbok series in the 1970s," he commented. "It was a fine track and the locals were always very kind to me.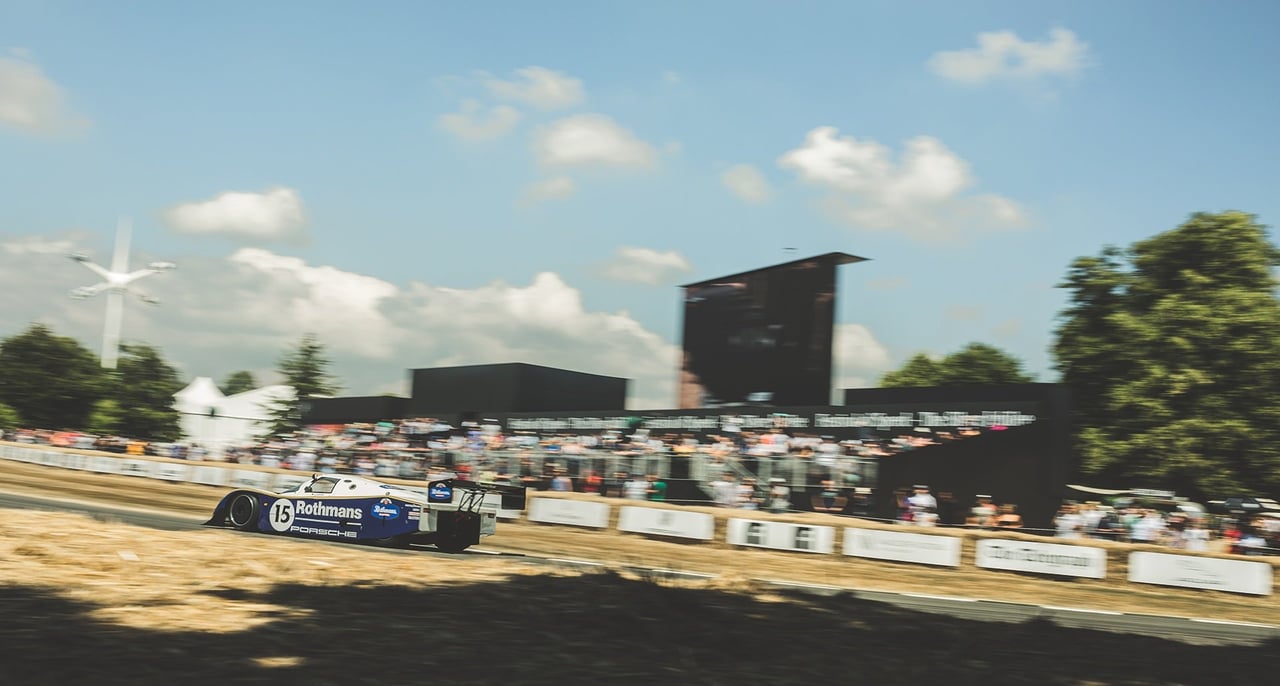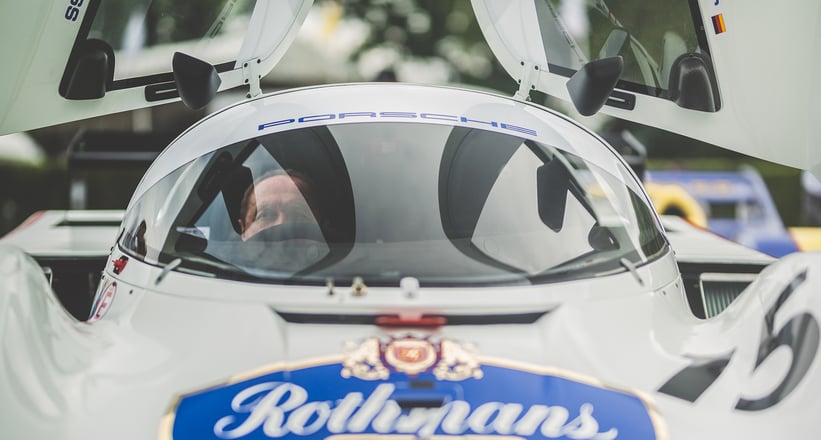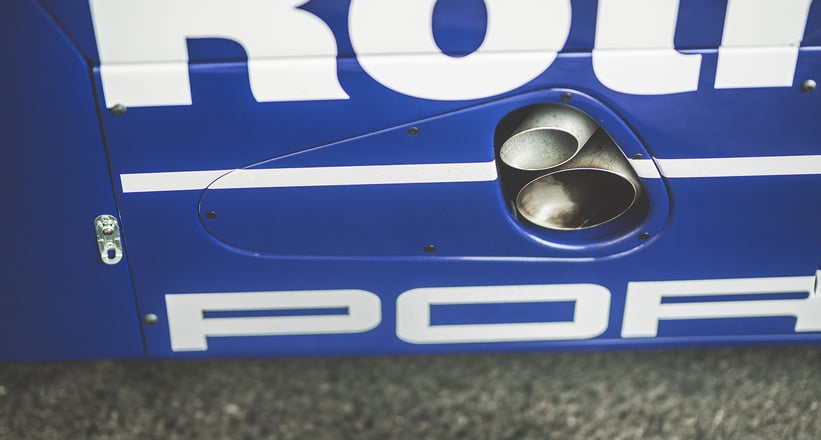 "I can't say I preferred this car to my Works cars, but it was very good and we won the race quite easily. I always loved driving the 956s and the 962s – they were fantastic and superior in every respect. At the old Paul Ricard, there was a series of S-bends just after the pit lane. In the old 936, you could take it flat-out, but you had to be very focused and precise. When I jumped in the 956 for the first time while testing there, the corners just disappeared. The difference was night and day – it was like magic."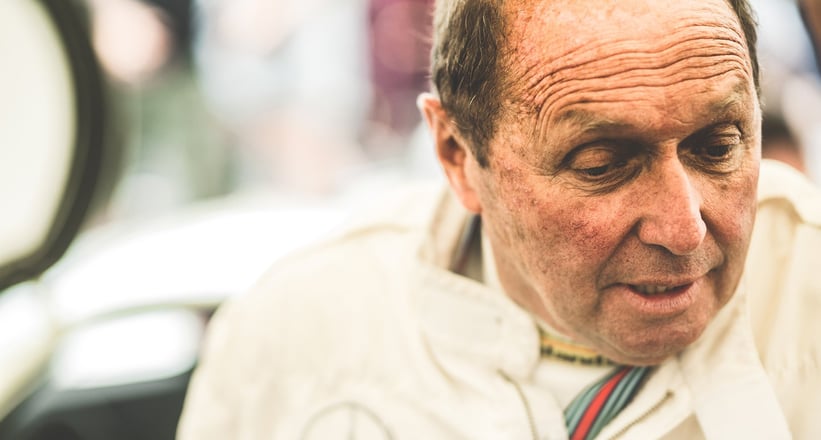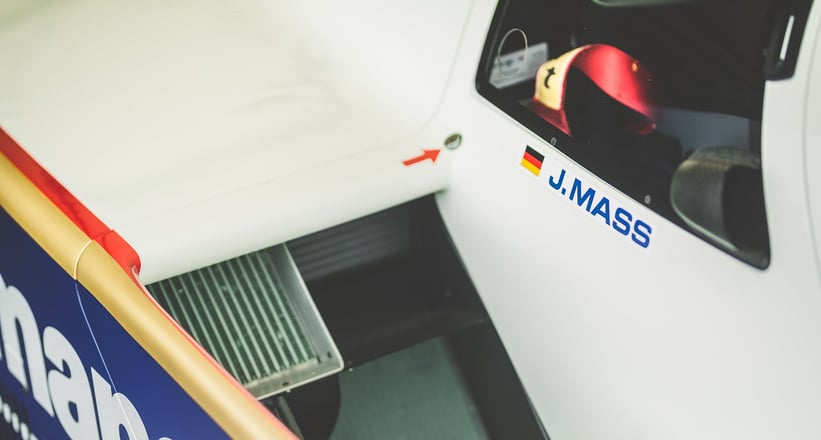 It's fair to say the pace was a little more sedate as Mass edged out of the assembly area at Goodwood and headed down towards the start line. The car has recently been restored to the exact specification in which it raced at Kyalami, Rothmans livery and all, and it genuinely looked as though it just left the factory. Mass was clearly relishing the experience to drive one of his old steeds – we even caught him taking a selfie from behind the wheel. And it all came flooding back as the former Le Mans-winner launched away from the line, the twin-turbocharged flat-six making all the right noises in his wake.
Photos: Robert Cooper for Classic Driver © 2018