An accomplished gentleman racer with a Giro d'Italia victory and no fewer than seven Targa Florios under his belt, Schön today heads Rossocorsa in Milan, one of the largest Ferrari and Maserati dealerships in Europe. But while it's the prancing horses and trident-badged beauties that consume his day job, Schön loves nothing more than waxing lyrical about his racing days, especially his time spent in the fold at Lancia Martini Racing in the early 1980s – a period that ultimately kindled his incredible white, blue and red collection. We joined Schön in his Lancia lair and even convinced him to wheel out the Safari Rally Delta Integrale to play in the mud.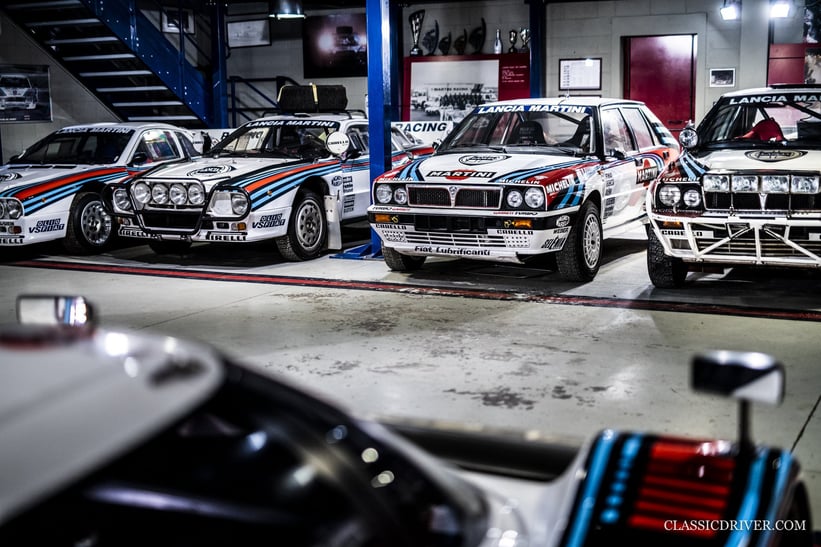 What are your earliest automotive memories?
I have several – when my father was racing an Alfa Romeo 1900 TI, for example, and I was in the car when the driveshaft broke and shot up through the floor. Or when Luigi Musso, who was a friend of my father, drove me around Monza in a Ferrari 750 Monza. That was extremely exciting! I also remember Alberto Ascari driving me and his children to Cortina d'Ampezzo in his Lancia Aurelia B12 to spend the Christmas holidays together.
How did your career as an amateur racing driver begin?
A friend and I started to save 10,000 lire, or around £10, each week and after a year we bought a Mini Cooper S together. We decided to start competing at the Monte-Carlo Rally in 1968. We didn't finish but we did a good enough job to convince Pirelli and Jolly Club to supply us with tyres.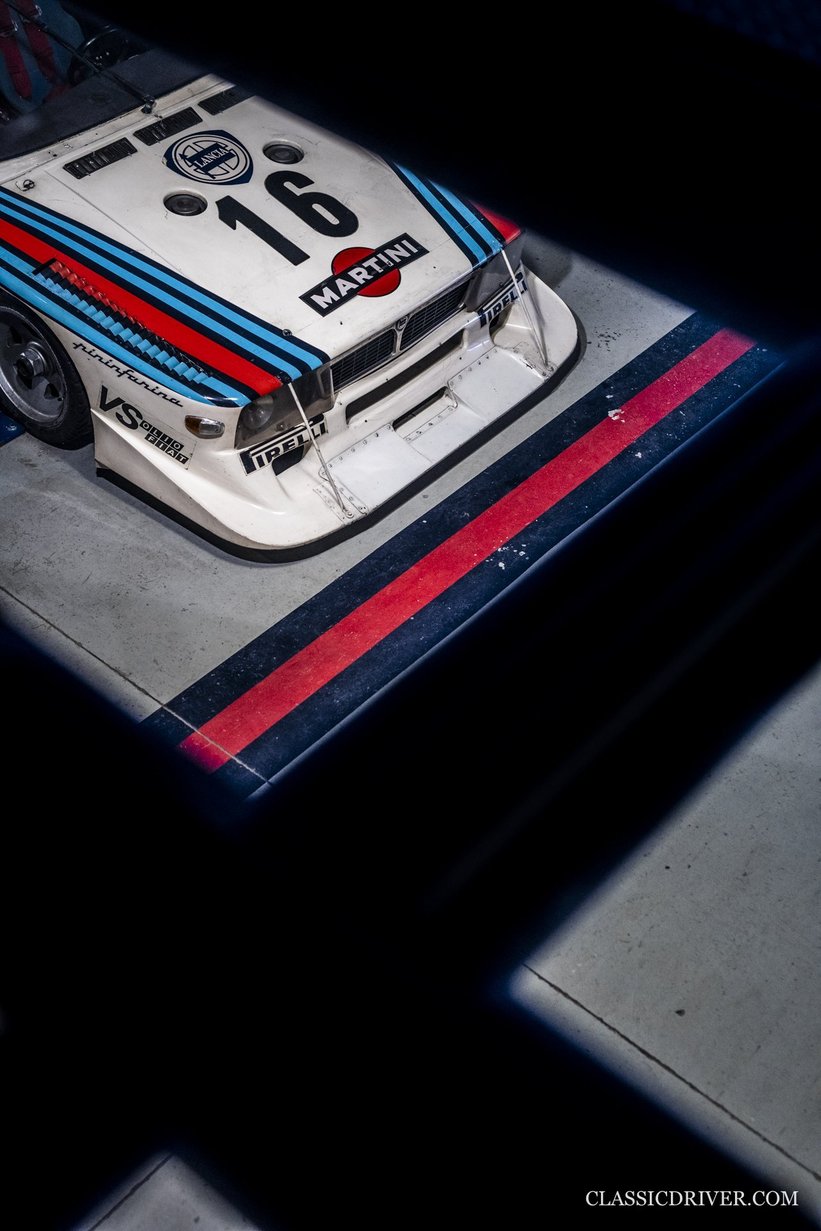 How did your parents react to your newfound hobby?
I lived with my mother at the time and for two years she had no idea about my racing. But in 1970, I bought a Porsche 911 and I needed help to race it. Late one night, I put on my helmet and went to my mother in her bed and told her about my decision. Her answer, and indeed what she told me before each subsequent race, was simple: go slowly!
Could you summarise your contemporary racing career for us?
I was a gentleman driver and paid my way for all but two years of my career. In 1971, I won the Italian auto sprint championship with my Porsche, beating two Works Opel GTs. Opel then hired me to race a Commodore in 1972 and paid me 1,000 US dollars for the year. I won four Italian championships in total, entered the Monte-Carlo Rally eight times and the last seven 'proper' Targa Florios, and participated in 42 races in the World Sportscar Championship between 1970 and 1981. I raced as a semi-Works driver in Lancia's third Beta Montecarlo Turbo with Giorgio Pianta, Beppe Gabbiani and others in 1981. This was the second and last time I was paid to race.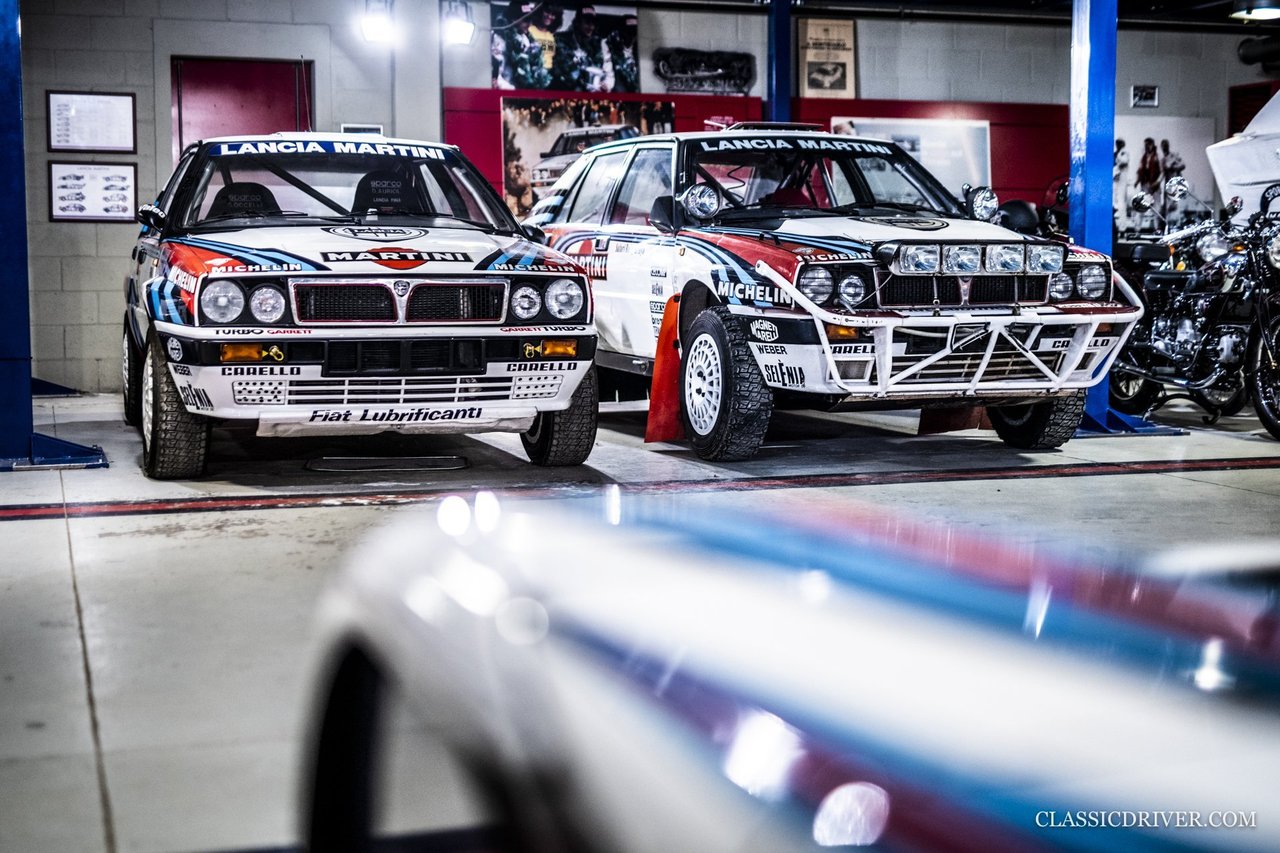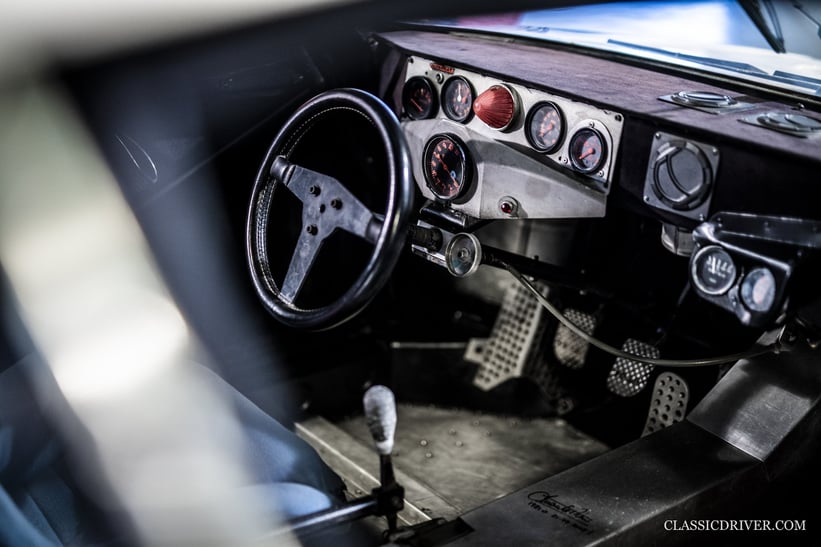 What are your standout memories from that 1981 season and what was the Lancia Beta Montecarlo like to drive?
The Beta Montecarlo was fast, light and easy to drive, but it wasn't particularly pleasant because the power only arrived in the final 1,000 revs. It was tough racing a two-litre car against the bigger Porsches. I remember Jacky Ickx passing me on Les Hunaudières at Le Mans before there were chicanes. His 936 was around 100kph quicker and every time he passed it shoved me about a metre sideways. It was also tough racing in the same team as six Formula 1 drivers (we were all good friend and treated the same, the only difference was in our lap times!) and under the direction of the stern team principle Cesare Fiorio. But I'm proud that we brought home points in the Silverstone Six Hours and contributed towards Lancia's title win that year.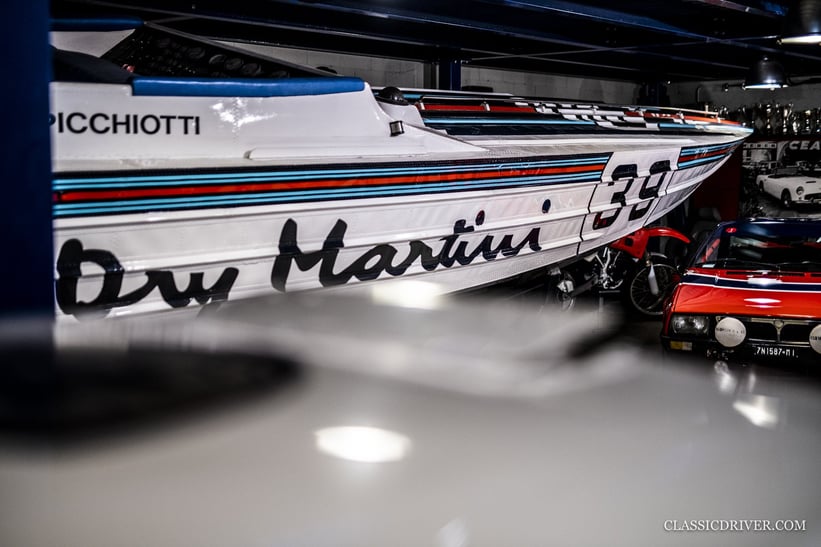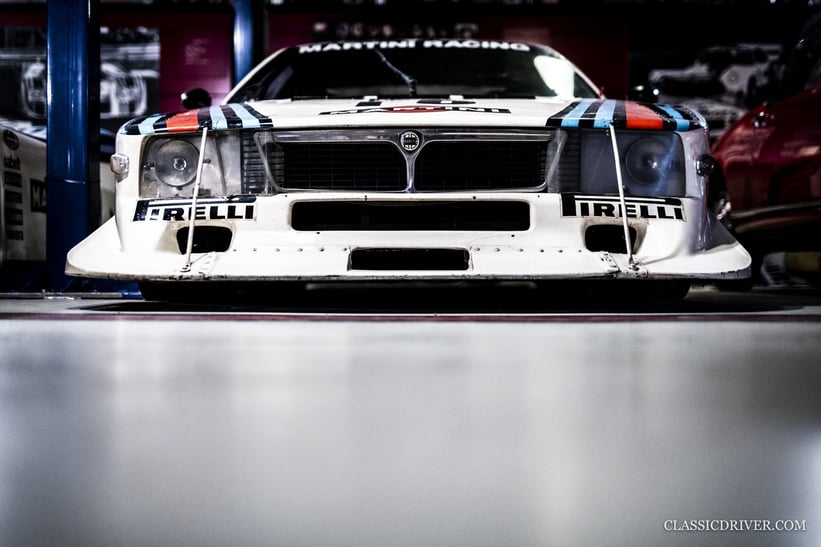 Why did you stop contemporary racing?
It was after I saw Herbert Müller dying in his burning Porsche 908 at the 1000km of the Nürburgring in 1981. I arrived at the wreckage in my Lancia just seconds after it happened, and it was terrible. I decided I wanted to stop my race, but with Fiorio as my team principle, this wasn't possible. Instead, I drove in third gear at full throttle for the entire length of the five-kilometre straight to try and break the engine, but the rev limiter wouldn't give. I stopped in the pits to request a driver change, but after 20 minutes the race was officially stopped anyway.
You've also been active in historic racing for many years, too…
Yes, I've raced historic cars since 1982, when I won the European championship with my ex-Scuderia del Portello Alfa Romeo TZ1. I won two further championships with the Alfa and a Lotus 23, two Coppa d'Italias with a Lotus Elan 26R and many other races until 1992. More recently, I've entered both the Monte-Carlo Rallye Historique and Tour de Corse Historique, and the Peking to Paris twice, once with a Ferrari 308 GT4.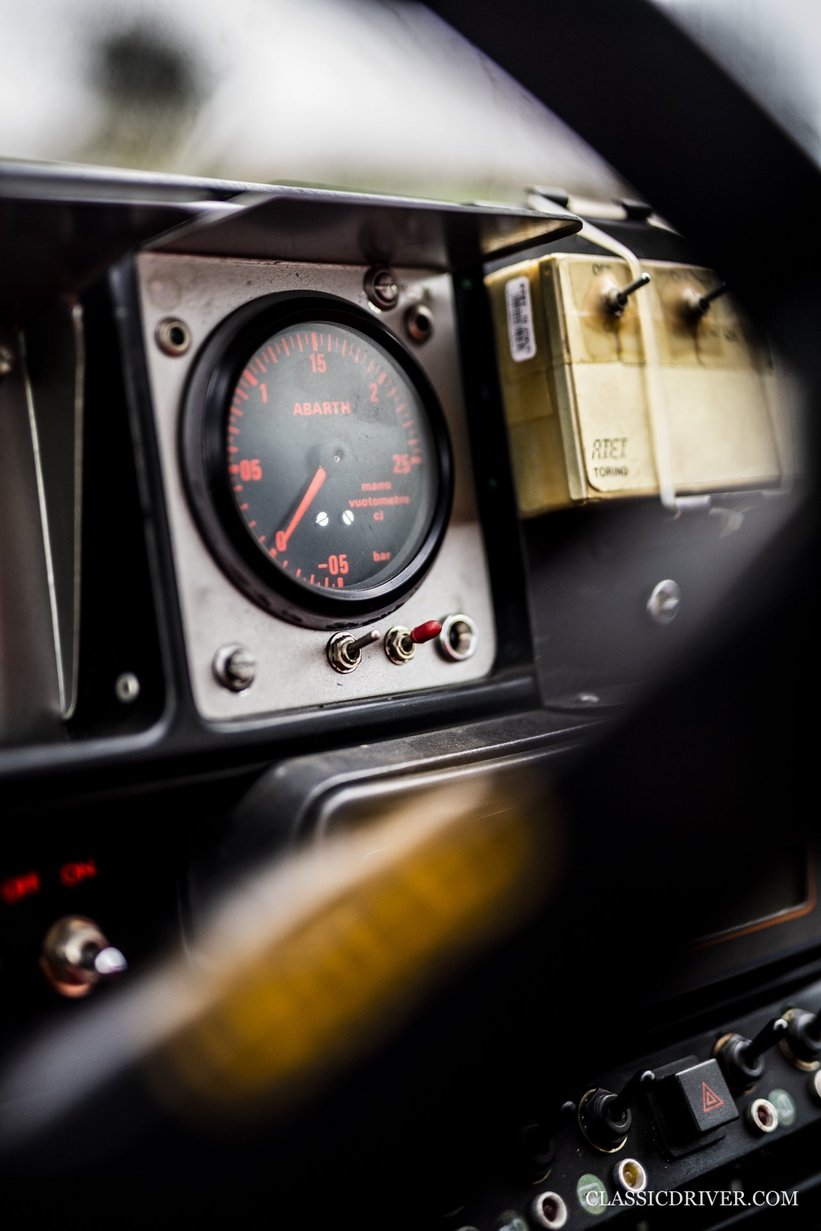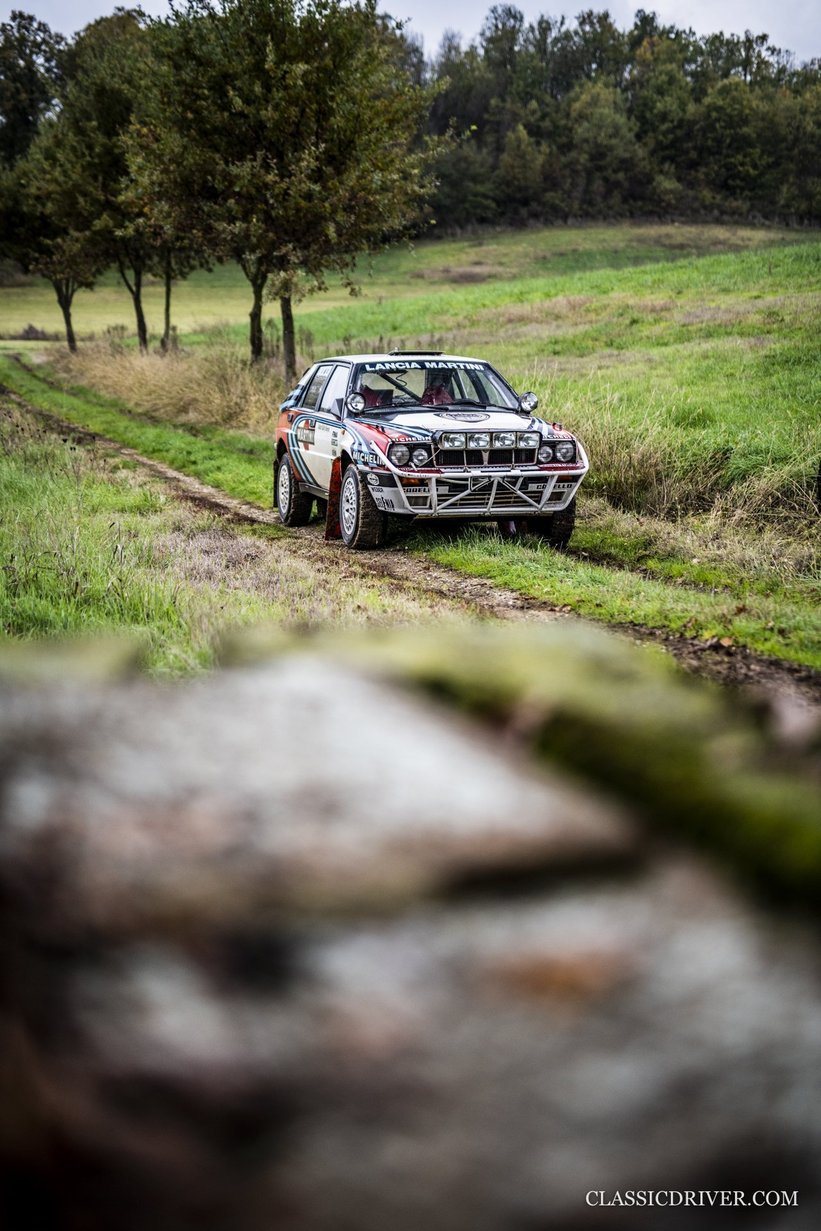 Why did you start collecting Martini-liveried Lancias?
In 1982, when the cars from the previous season were no longer eligible, I bought my Lancia from 1981 with another car and many spare parts. To this day, the Beta Montecarlo is still my favourite car – it's in completely original condition, as I raced it in the 1981 championship.
Why did you choose to focus on the Martini Racing Team?
I competed in offshore powerboat racing in 1982 with Cesare Fiorio in the Dry Martini Picchiotti 38 – again, Martini in my life. After my Beta Montecarlo, I bought an 037, a Delta 16V and many other cars directly from Lancia. The Safari Rally 037 came from a man in Kenya and, later, I found the Picchiotti and repainted it in the Martini colours. It's still in my collection today.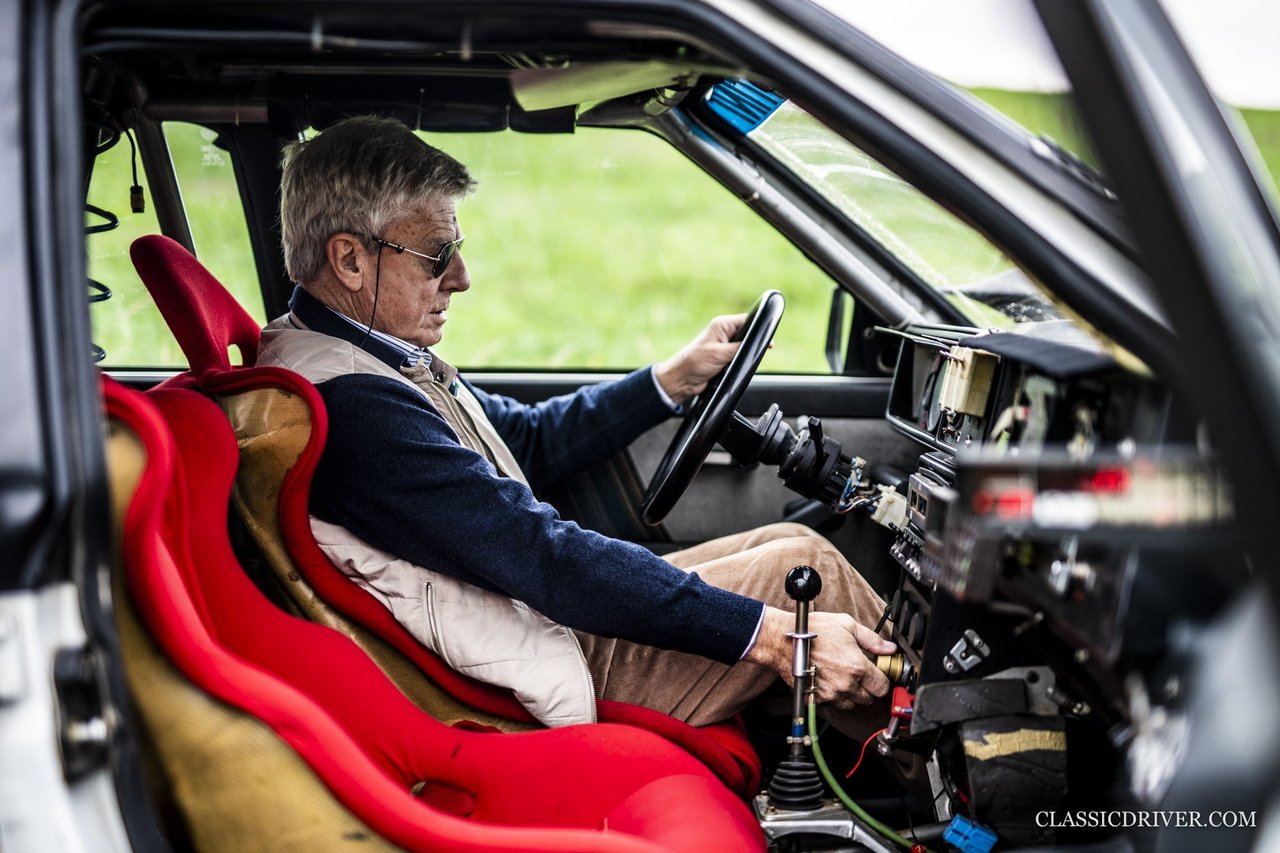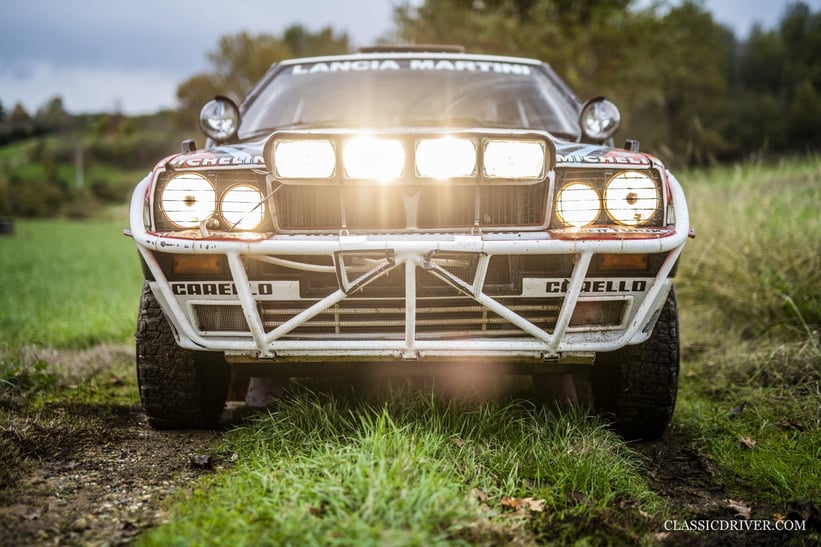 How did the offshore powerboat racing come about?
Cesare Fiorio called one Thursday night in 1982 and asked if I was doing anything at the weekend. I went to Viareggio and on the Saturday, we tested the boat on calm waters ahead of the Viareggio-Bastia-Viareggio, probably the most famous offshore race. There were no problems at all, and the boat was very easy to sail. During the race, however, we entered a terrible storm. I was at the wheel and wanted to return to shore but I was afraid of how Fiorio would react. We pushed on, passed the buoy at Bastia first and ended up winning the race. It was my first experience and victory in powerboat racing, in what was arguably the most difficult race in the Mediterranean. I'm incredibly lucky!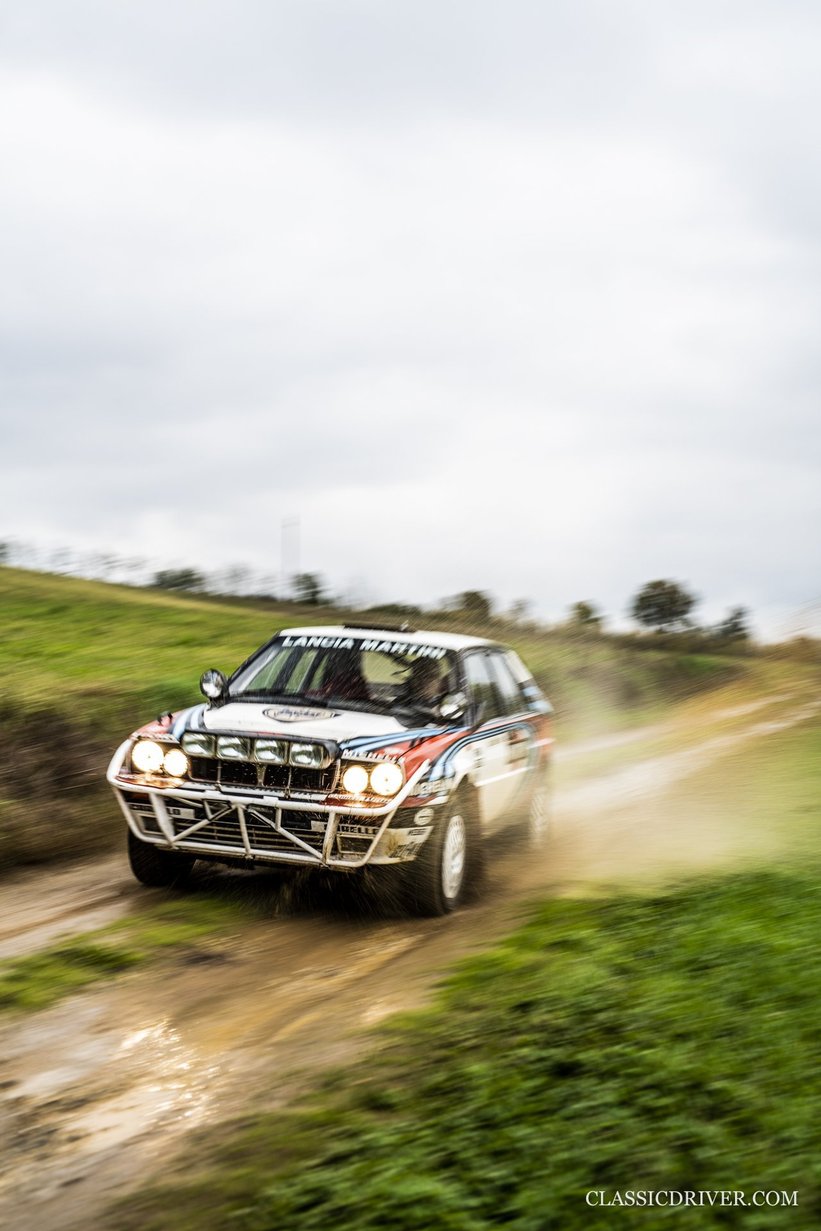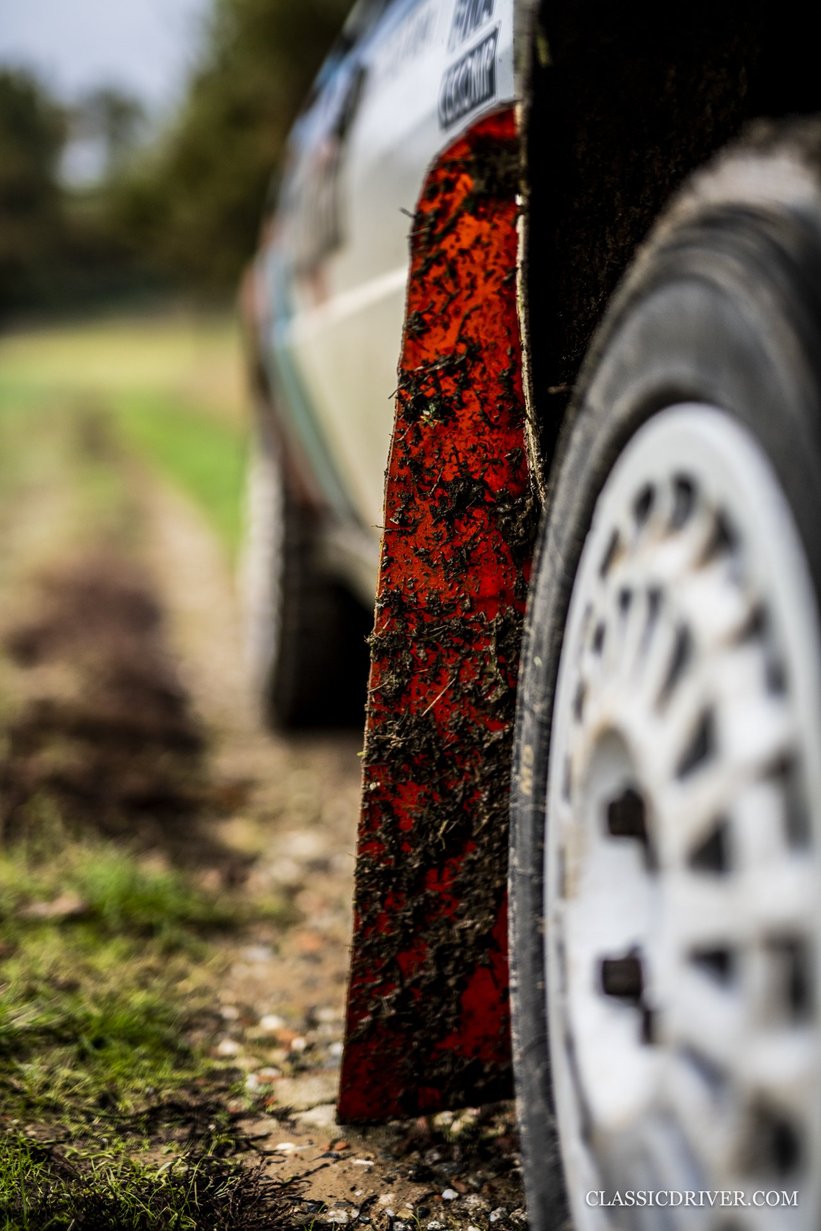 What is your favourite racing anecdote?
In a two-hour historic race, I was leading by miles when I stopped in the pits to tell my mechanic Carlo Galmozzi that I had a mosquito in my eye. I continued and won the race. A long time afterwards, I discovered that the wife of my mechanic used to put a sachet of mouse tails in my car, as suggested by a sorceress from Caravaggio, to warn off any evil spirits.
Photos: Rémi Dargegen for Classic Driver © 2019