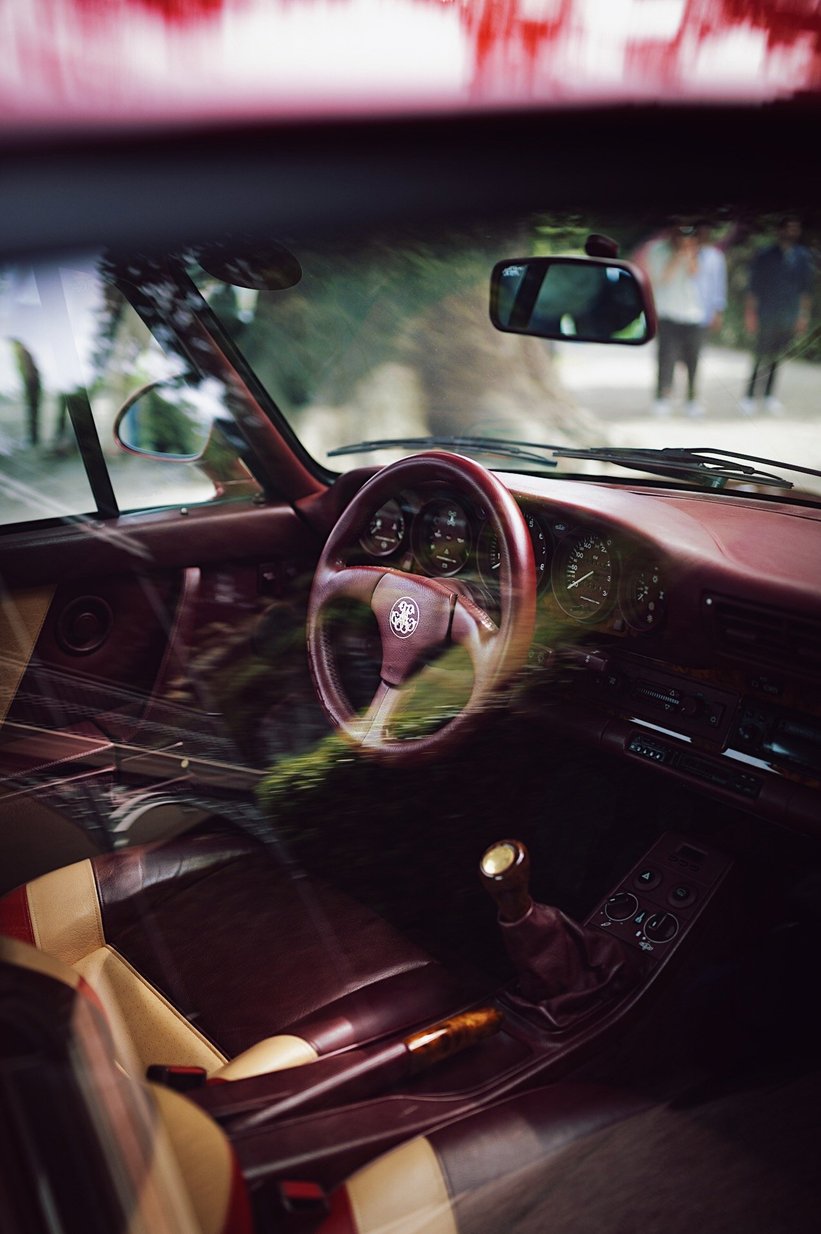 If you are a Downton Abbey or Succession fan, you'll be very happy walking around the art-deco cars of the 1930s and 1940s that are usually on show at the Concorso d'Eleganza Villa d'Este. If, however, you're of a more artistic and, dare I say it, edgy disposition - a Luca Guadagnino fan perhaps - you'll find yourself right at home at one of FuoriConcorso's displays of stunning machines curated around a single theme. This year, the organizers around Guglielmo Miani celebrated the most eccentric tailor-made cars custom-built at the Porsche Exclusive Manufaktur and some very special prototypes, under the name "Sonderwunsch".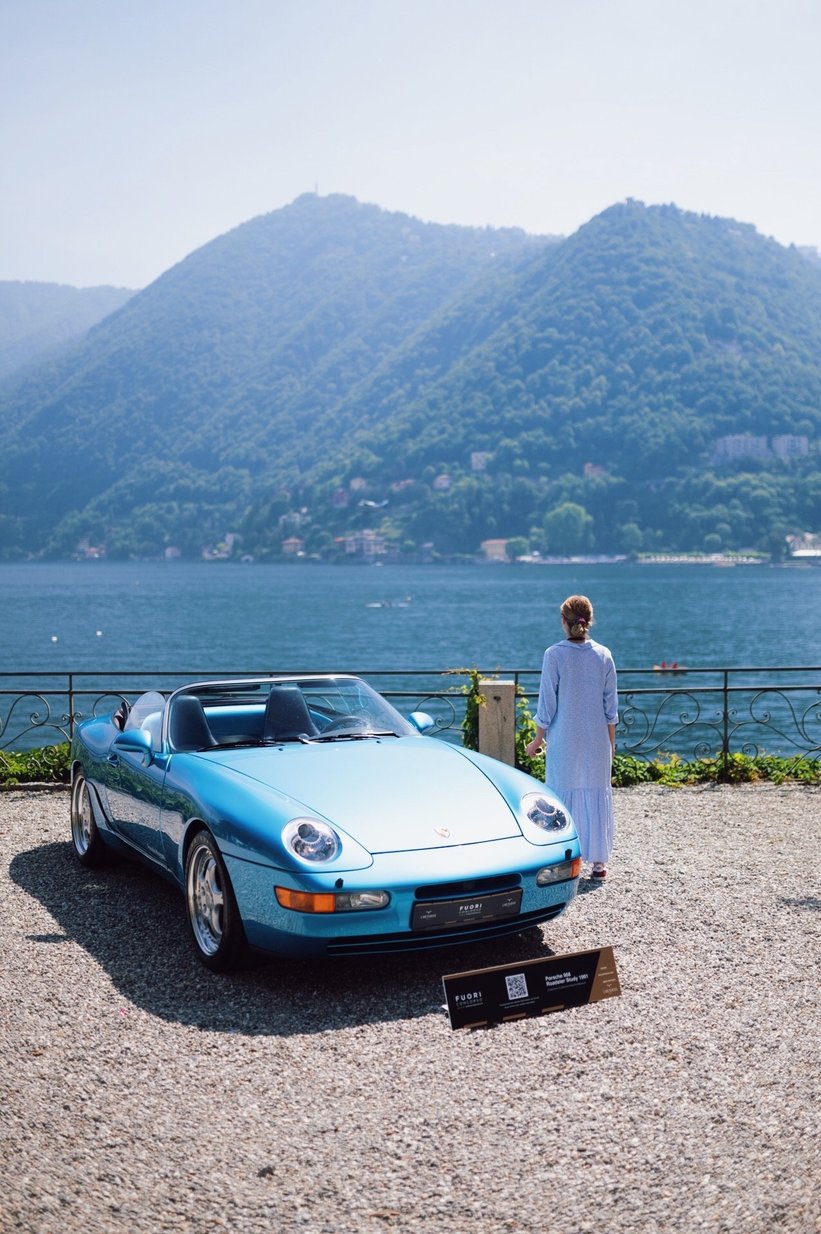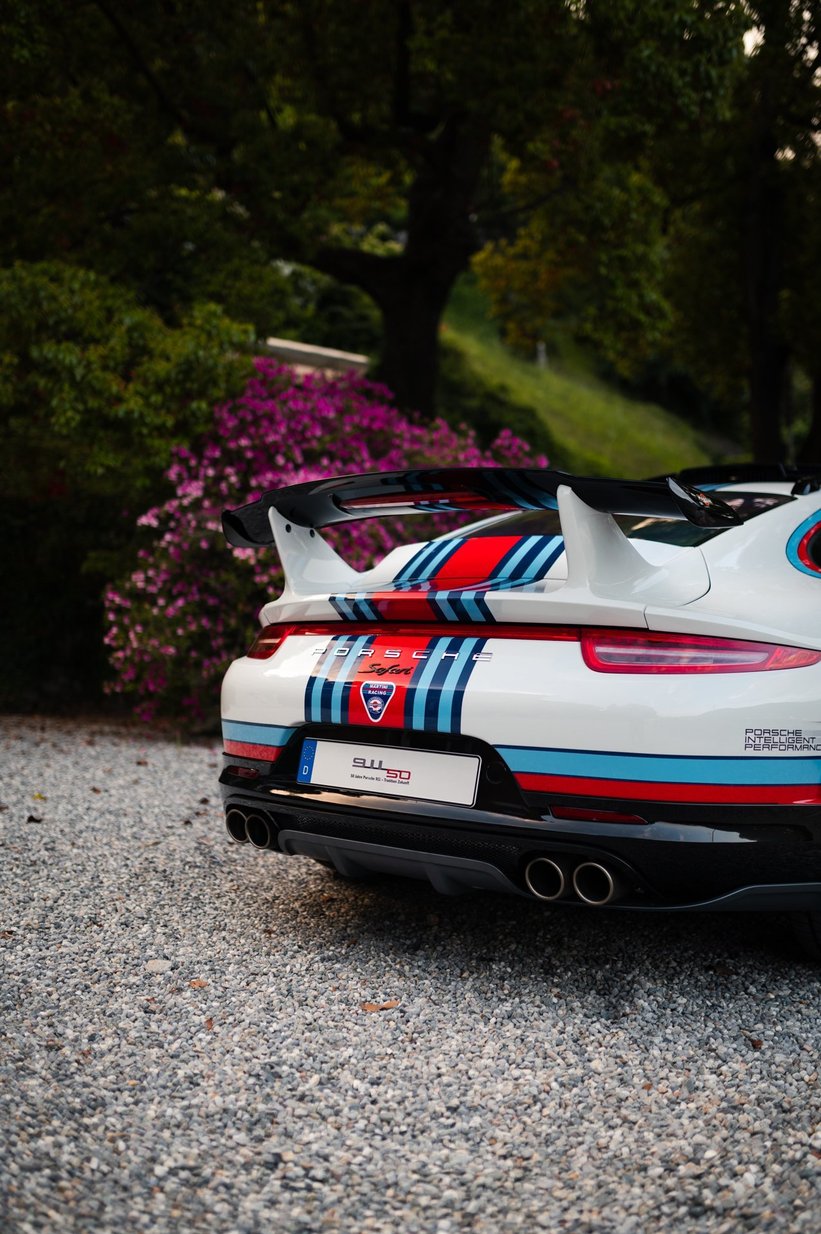 Therefore, it shouldn't be too surprising that alongside some pretty quirky, but very interesting on-off design studies like the Porsche 911 Vision Safari, or the 918 Spyder prototype displayed at Villa Scuota, other unusual ideas from Porsche's design teams were also present to be admired. There was an aubergine Porsche 928 S4 Estate Wagon from 1987, with rear hinged doors that allow access the to back seats. A 1991 Porsche 968 Roadster, whose cleaner lines, lower windscreen, side windows, and spartan interior differentiate it from a regular 968 cabriolet. Following the zeitgeist, the concept car was upholstered with the strangest leather, resembling turquoise marble with hints of magenta.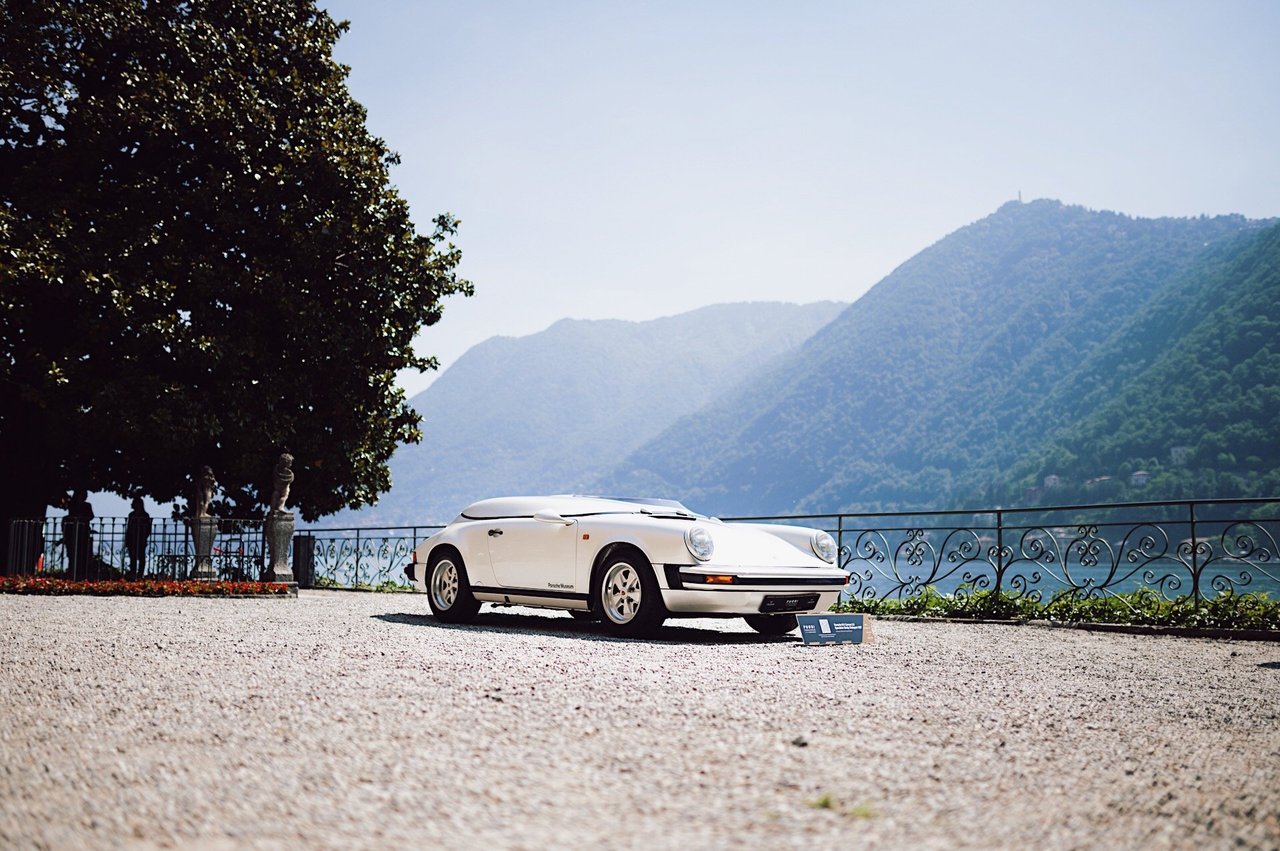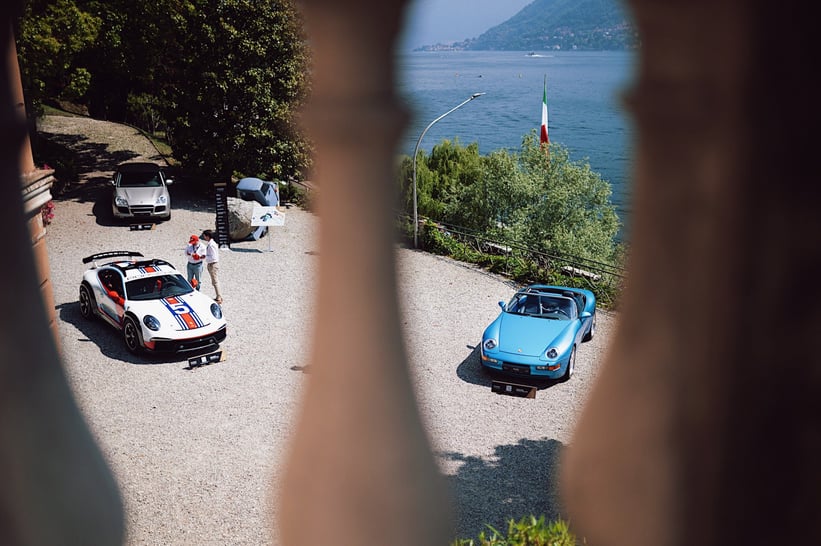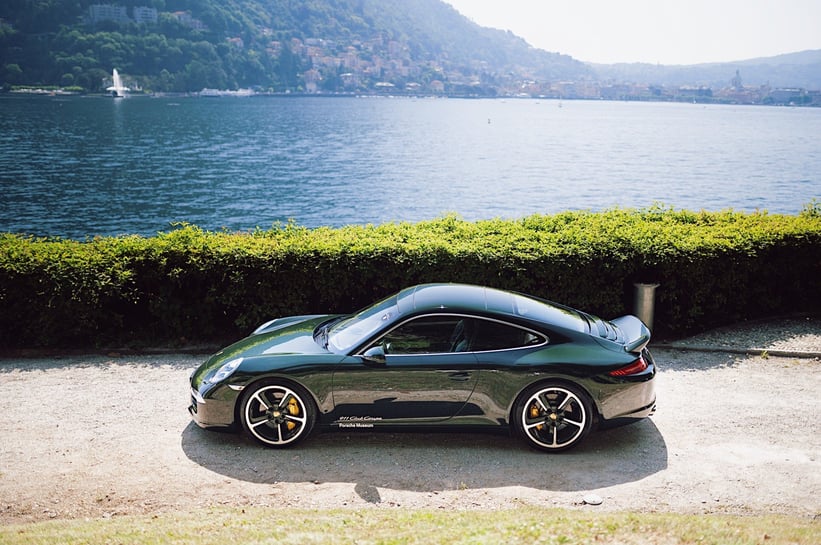 Displayed in front of Lago di Como's Hollywood scenery was the famous, pearl white Porsche 911 3.2 Carrera Speedster Clubsport from 1987, also definitely worth a mention, even if one could mistake it for a soapbox. The most interesting of the bunch however? A 2003, first generation Porsche Cayenne Cabriolet - a striking car no matter of what your definition of this word is. Also, something tells us that early Cayennes in good nick will be very sought after pretty soon. Once again, great trend spotting from the curators and the decision makers at the Porsche Musem who shared these cars with the FuoriConcorso crowds.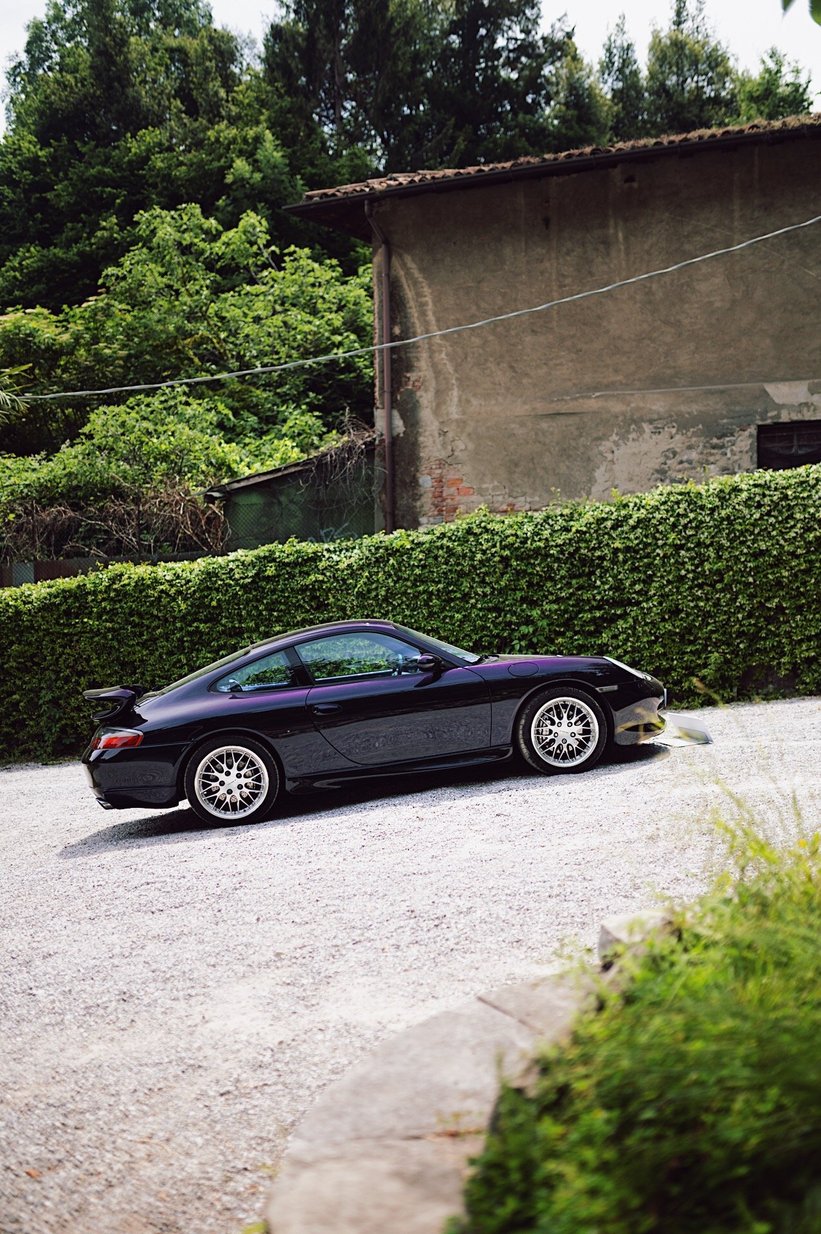 Strolling through the paradise gardens towards Villa del Grumello, concept cars gave way to the fantastic creations of the Porsche Exclusive Manufaktur. While we're dwelling on the subject of trending Porsche models, one of our favourite cars on display had to be the 996-generation Porsche 911 Carrera 4, nicknamed "The Joker". Thanks to its purple leather interior with contrasting, green stitching, green wooden inserts in the dash, door panels, on the gear leaver, and on the steering wheel, this example is apparently still used as the reference point for training Porsche personnel when discussing what modifications are actually possible. Today, it is part of a collection comprised of only similarly crazy, bespoke cars, like this absolutely wild machine.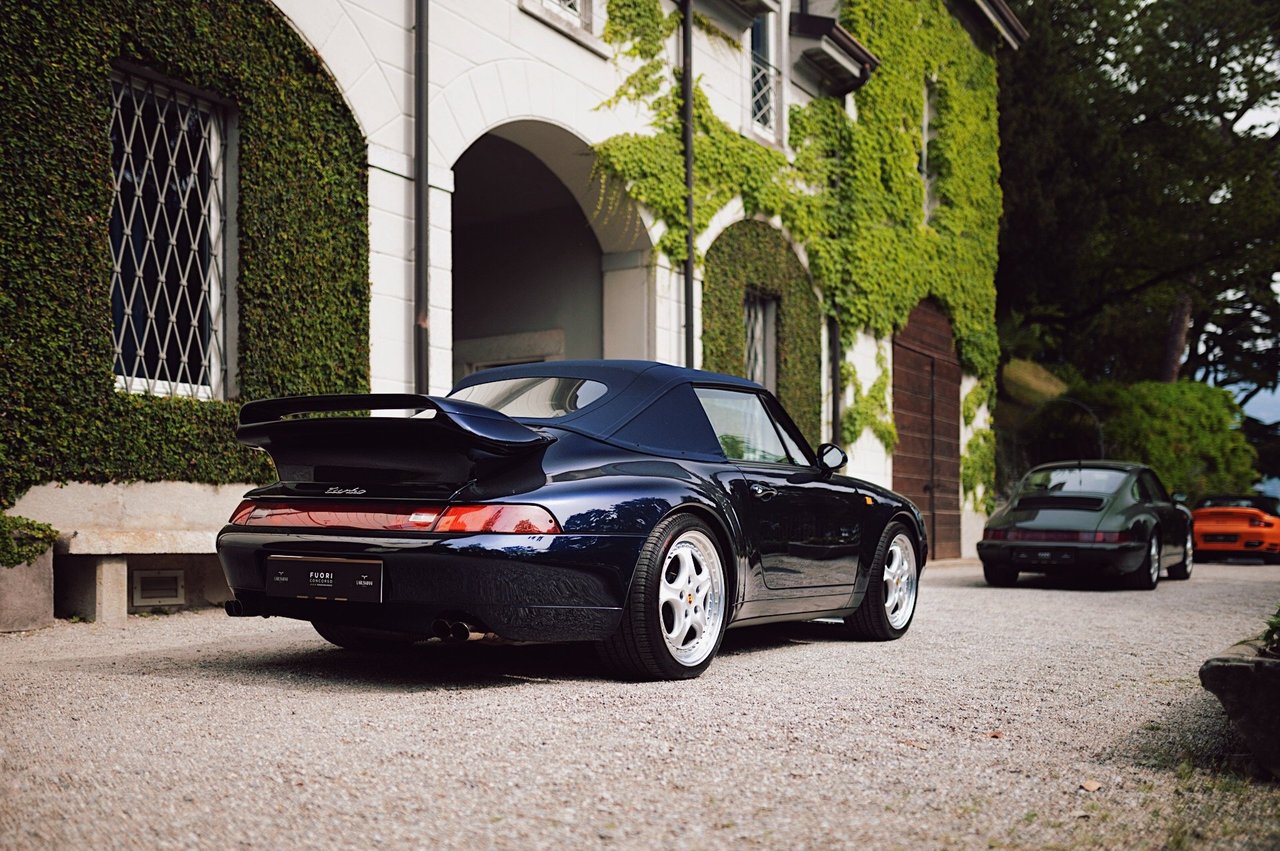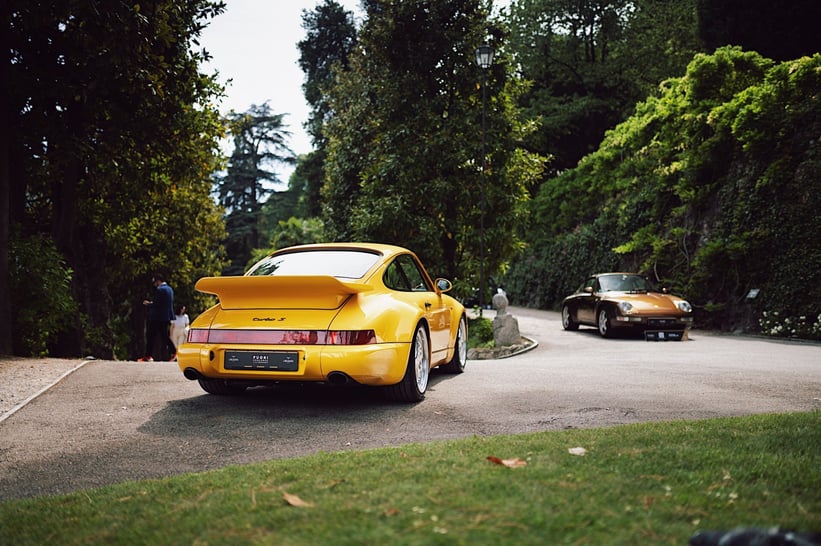 Larusmiani President and FuoriConcorso founder Guglielmo Miani's passion for special Porsche 911s was clearly evident this weekend. The man owns a stunning, Porsche Exclusive-built 1995 993 Turbo himself. It's specced with exactly the right kind of dark blue exterior to perfectly contrast the car's interior, covered entirely in bright Cancan Red leather. Less obvious, but also ridiculously rare and exclusive was the dark blue Porsche 993 Turbo Cabrio, one of only 14 cars built in period and currently for sale with Eberhard Thiesen in the Classic Driver Market.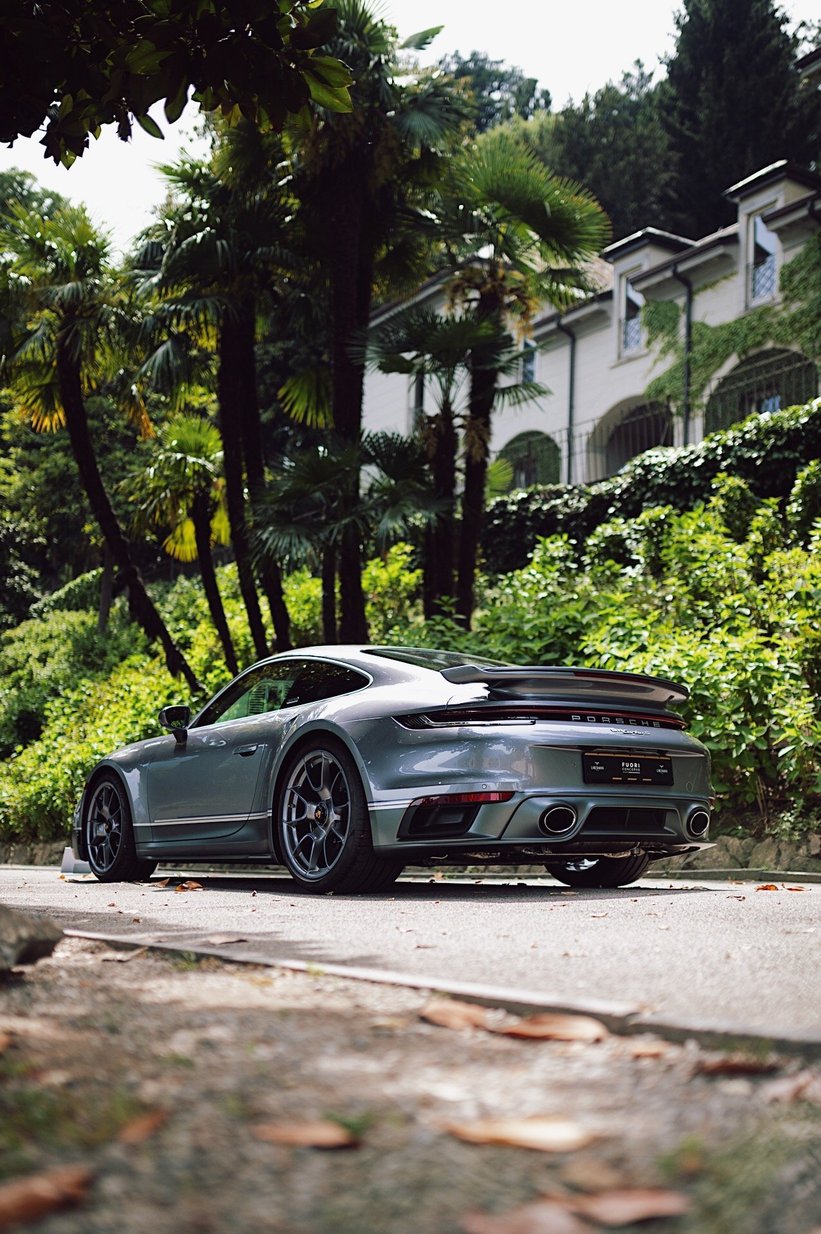 Additionally, more than a few special Porsche Speedsters from all eras found their way onto the FuoriConcorso grounds.The best one? Hard to choose, but probably the jet black 1989 "Turbolook" G-model, one of 15 made, with it's enormous spoiler. Or maybe the yellow and blue 991, a design study that evokes the heritage of some of its famous, racing predecessors.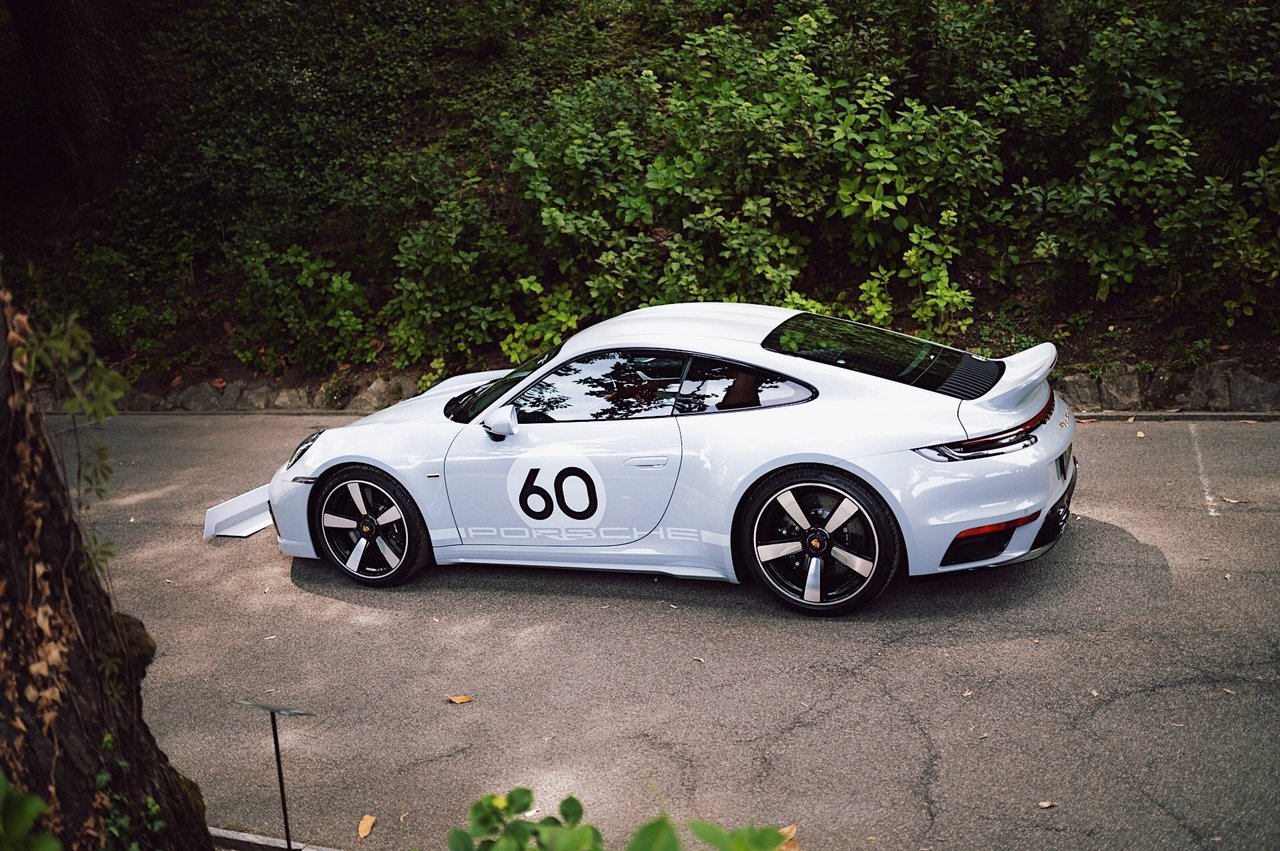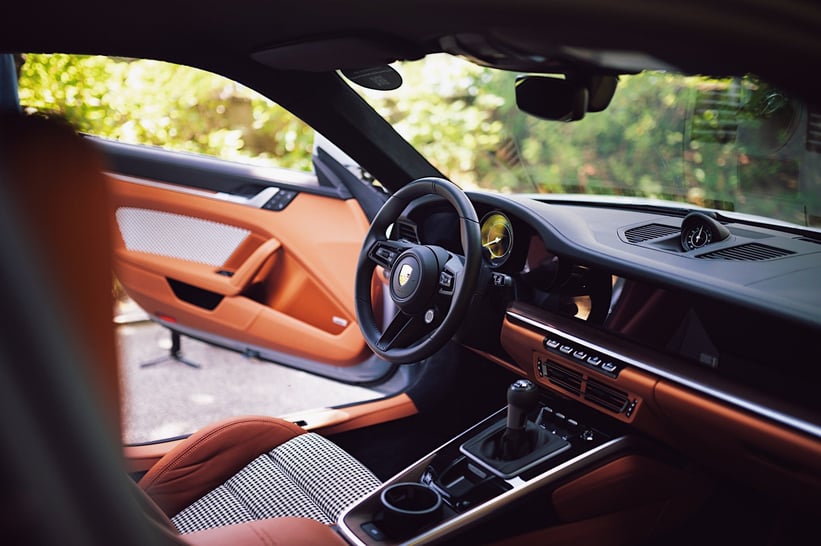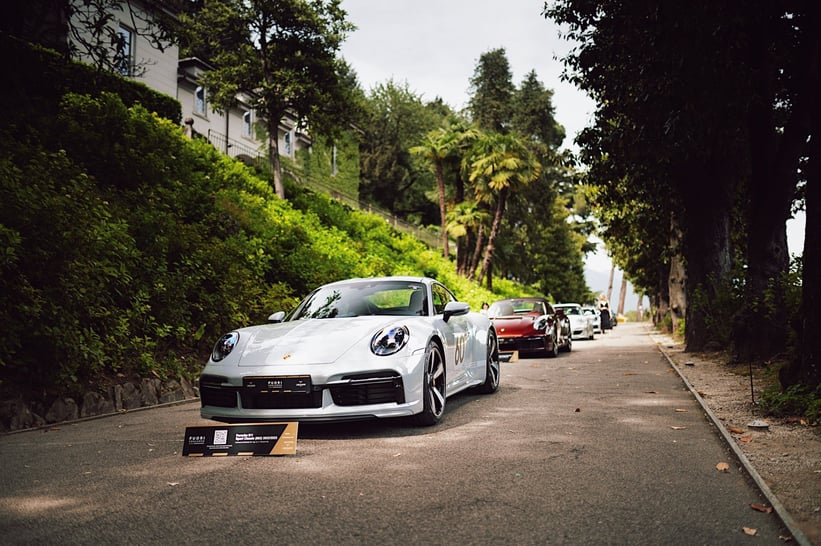 It's a car whose livery recently inspired the equally interesting, limited edition 992 Targa 4S Heritage Design, which was also on display this weekend. Finally, it would be remiss not to mention the brand new 2022 Porsche 911 Sport Classic, which saw its first public outing this weekend.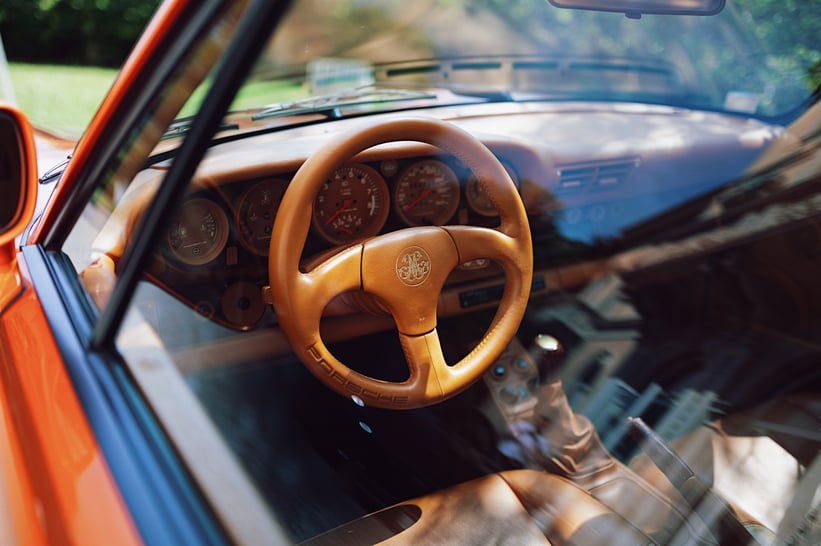 Other highlights? Definitely the two Porsche 959's, one in bright orange, resembling a boiled sweet, the other in burgundy. Both are owned by Sheikh Al-Thani from Qatar, who bought seven individualised 959s, all in very different colour schemes. These cars attract a lot of attention, not only because of their paint jobs, but because both had their Porsche logos replaced by a family crest in 24 carat gold, much like the tailpipes, which were also gold-plated. Three distinct stripes were added in a slightly different shades of the exterior colour, just to accentuate the body shape. These Porsche 959s are virtually insurpassable in terms of exclusivity, and it's a miracle that Guglielmo convinced the owner to show them in public.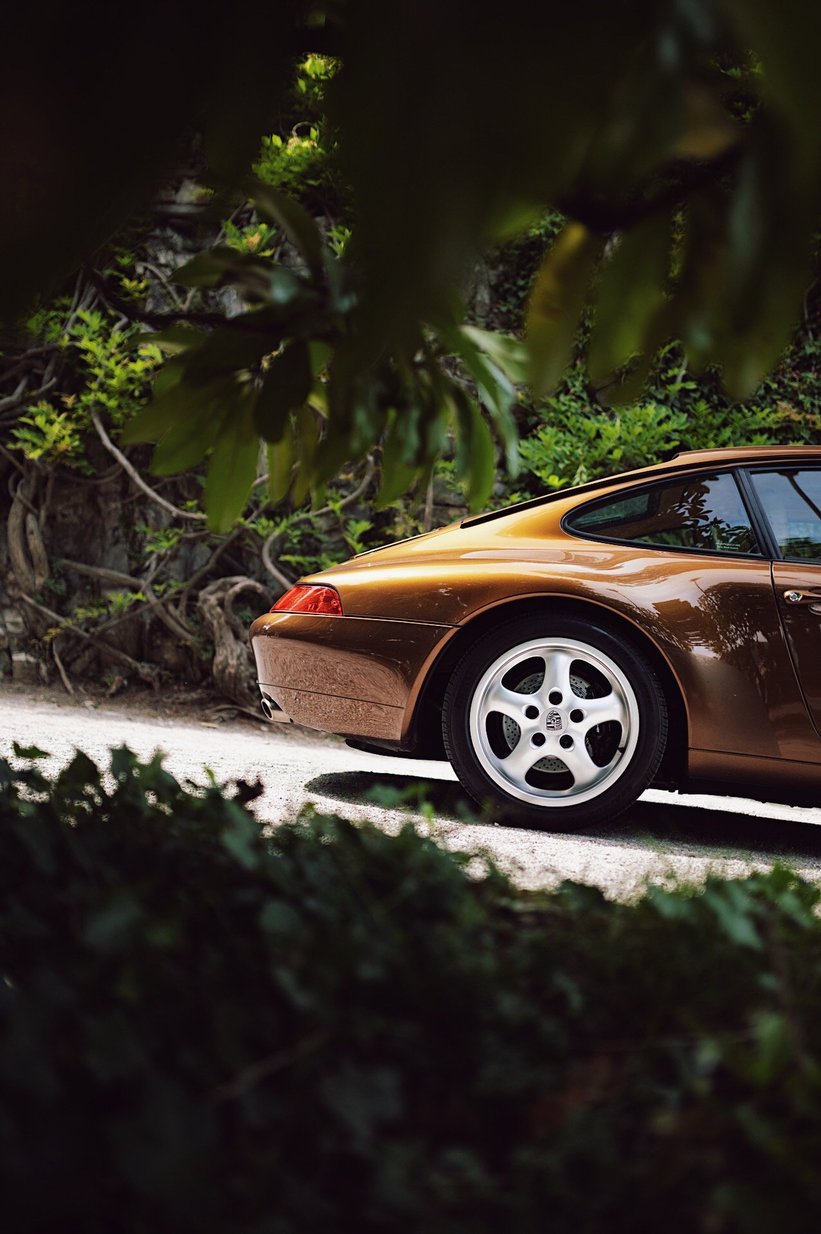 Personally, this reporter gravitated towards two other machines. One was the Paolo Barilla Le Mans-winning 956-inspired 2021 Porsche 911 GT3, slightly over the top, but indisputably the car to own when attending track days. And the other was the unassuming former Porsche AG board member-owned 993 Carrera in a unique shade of brown - Messing-Dunkel-Metallic - with a matching brown interior, which was the only one ever made. A slam dunk in terms of both uniqueness and understated looks.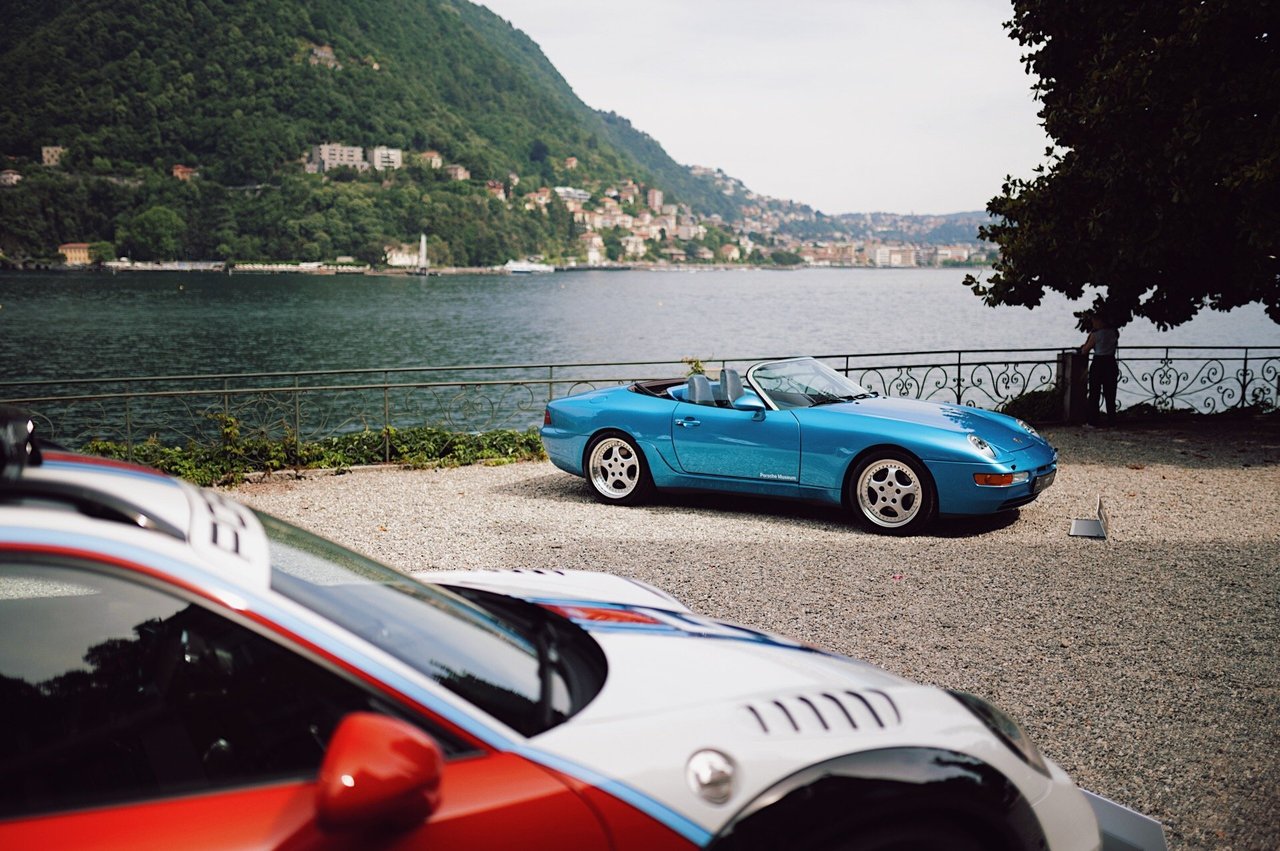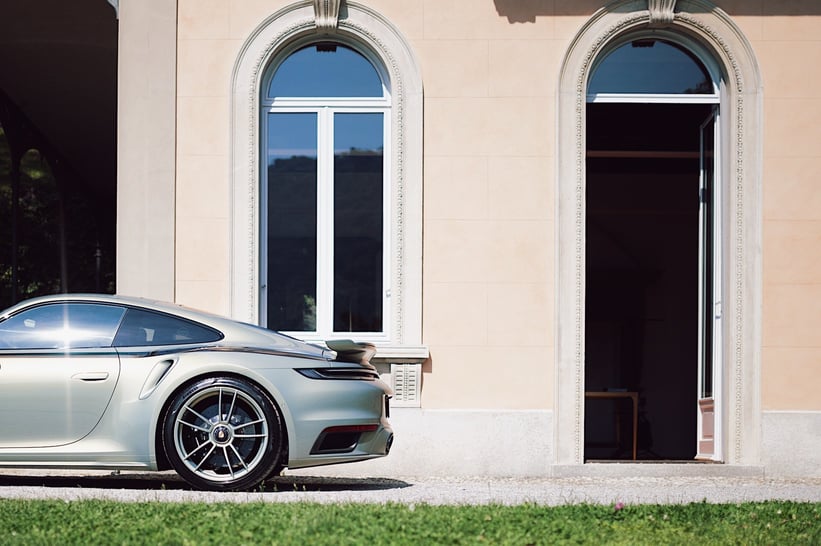 Those uninterested in cars, although it is doubtful if such people stumbled onto the grounds of both villas this weekend, could also learn about making whisky from a Balvenie expert, or about the craft of - literally - fine watchmaking at the Bulgari display. It was also possible to experience a few samples of Larusmiani's newest collectibles and garments. The riviera-chic, glamorous, glittery, and energetic performances from Alessandro Ristori transported everyone 50 years back, to a time when sex was safe, cars dangerous, and when people spent their holidays in Rimini. Overall, between all these elements and the eClassic Zagato and Pininfarina-designed racing simulators, we had our hands full on both of the two days.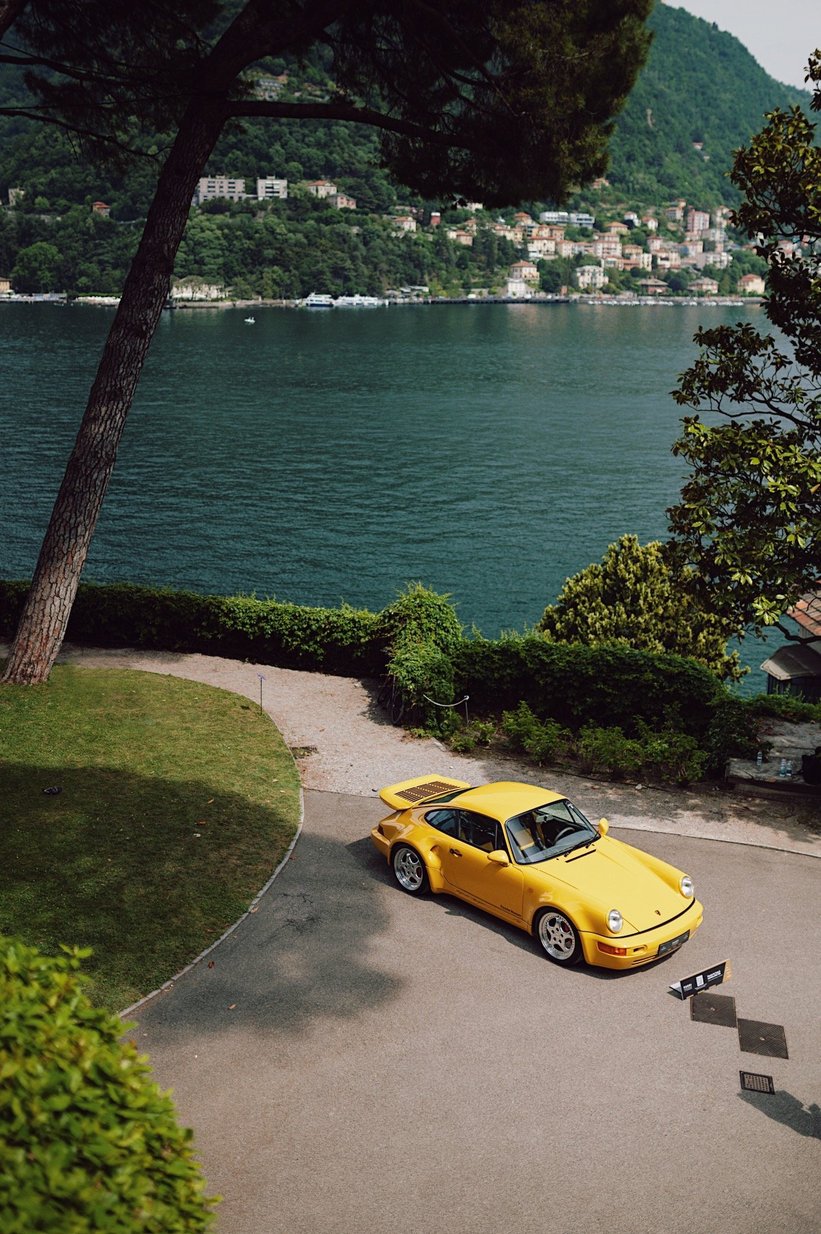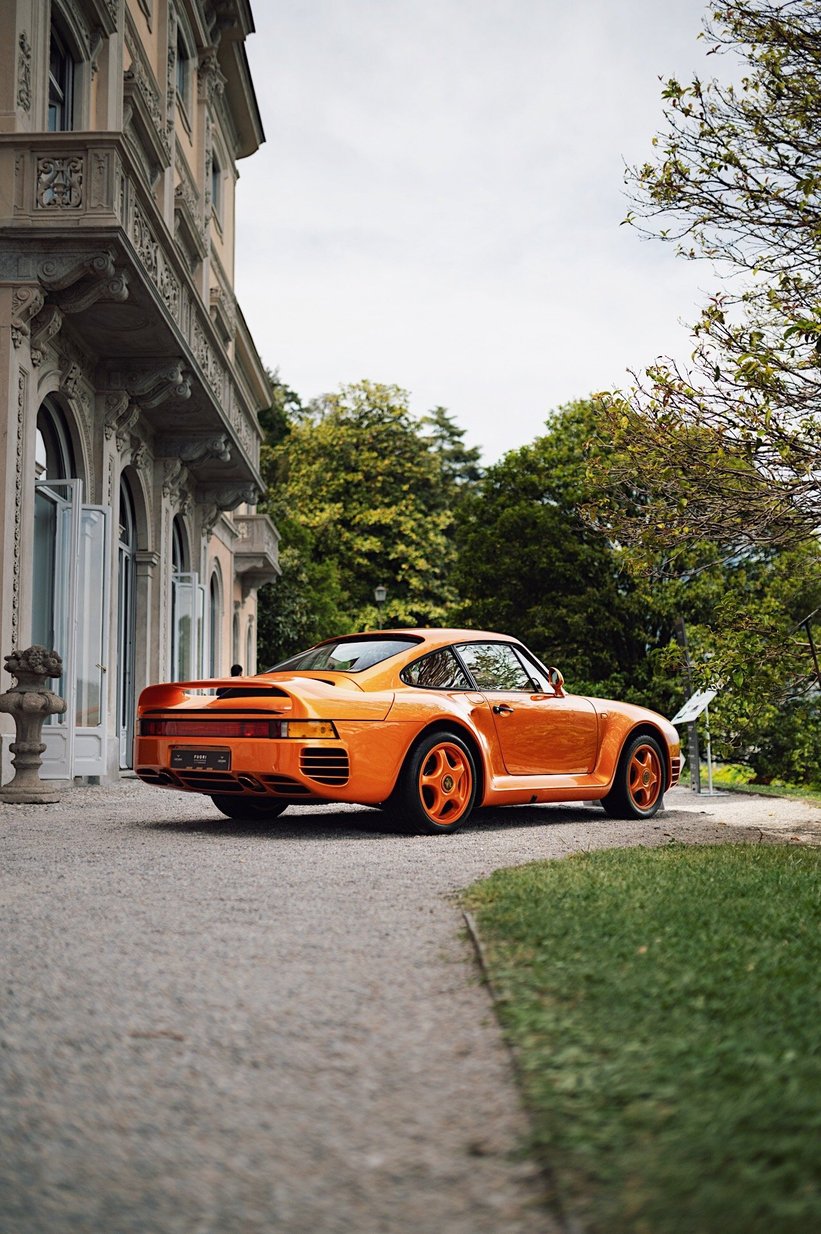 Now only one question remains for the FuoriConcorso team: What's next?
Photos: Andrea Klainguti for Classic Driver © 2022