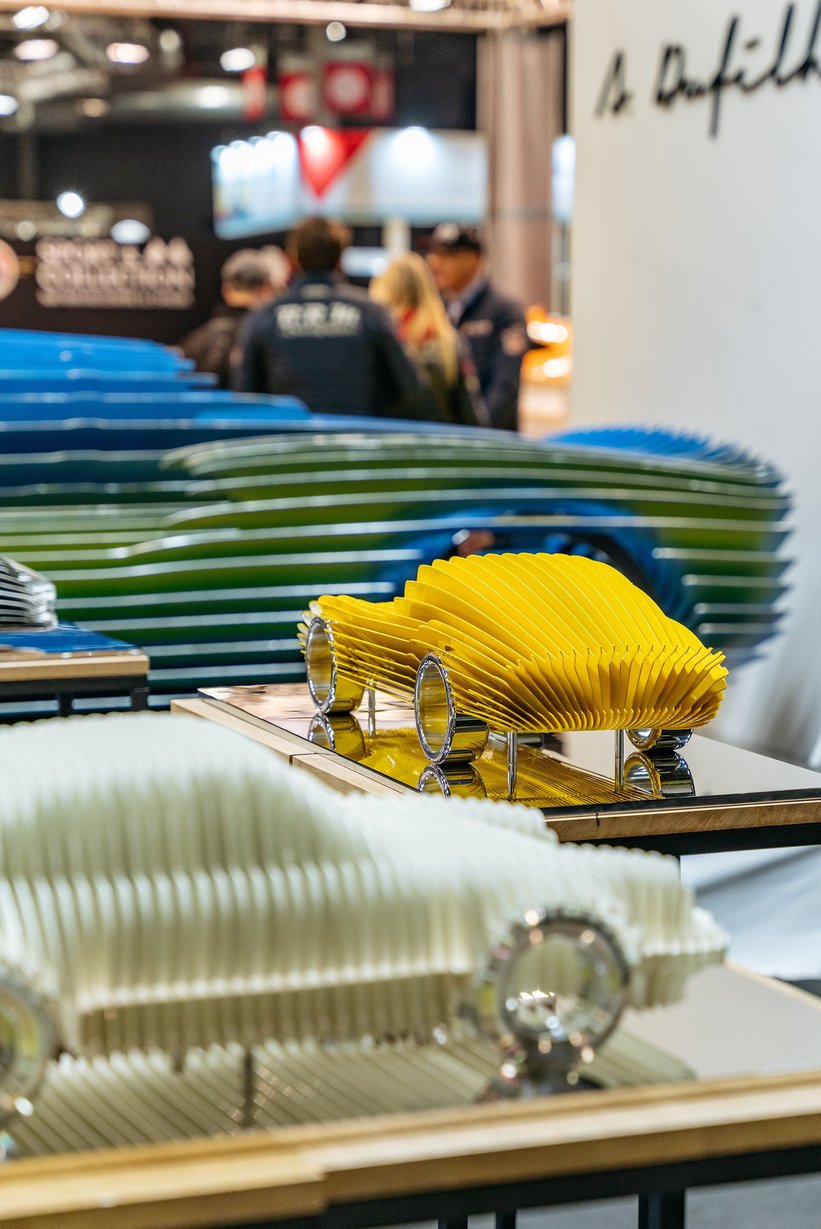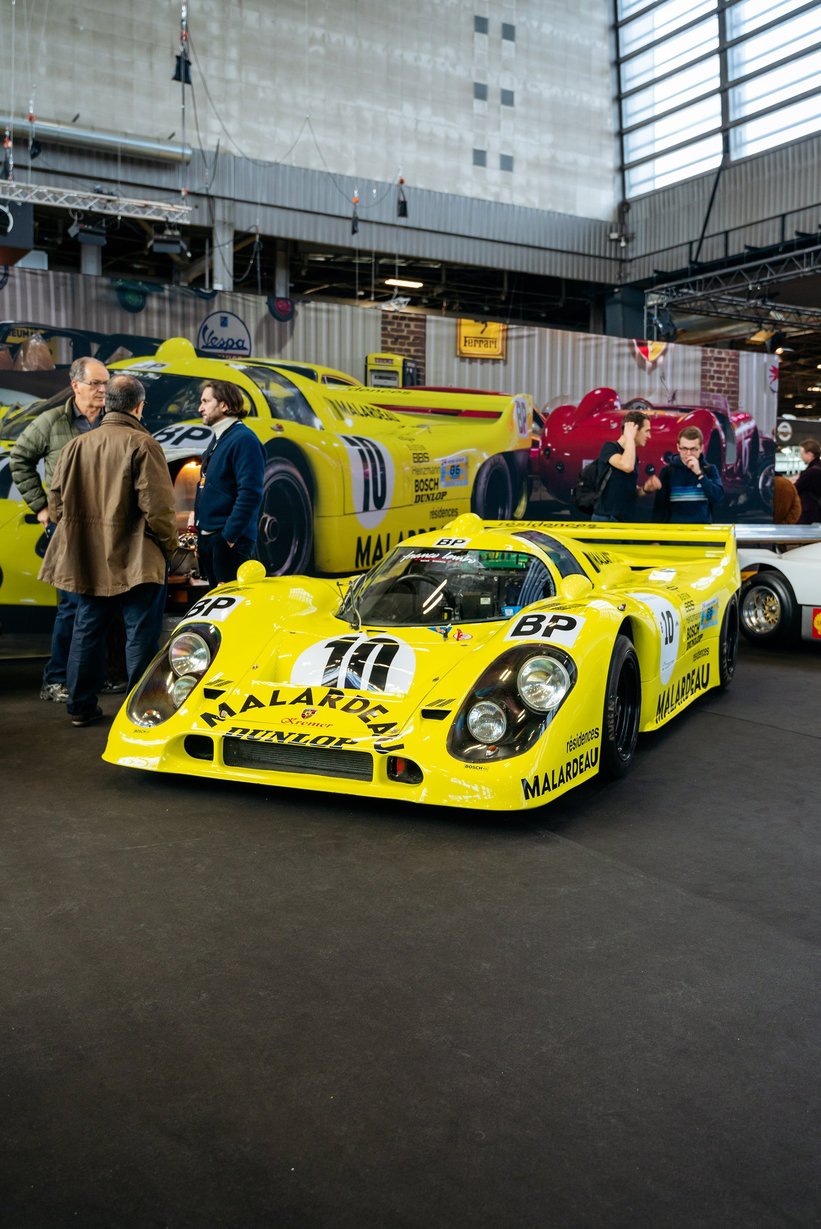 If you're looking for classic car heaven, it exists in France's fabulous capital city. Spread over a week and surrounded by high-rolling auctions selling the world's finest automotive memorabilia and classic cars, Paris' Rétromobile show is the perfect way to start another year of car-themed goodness.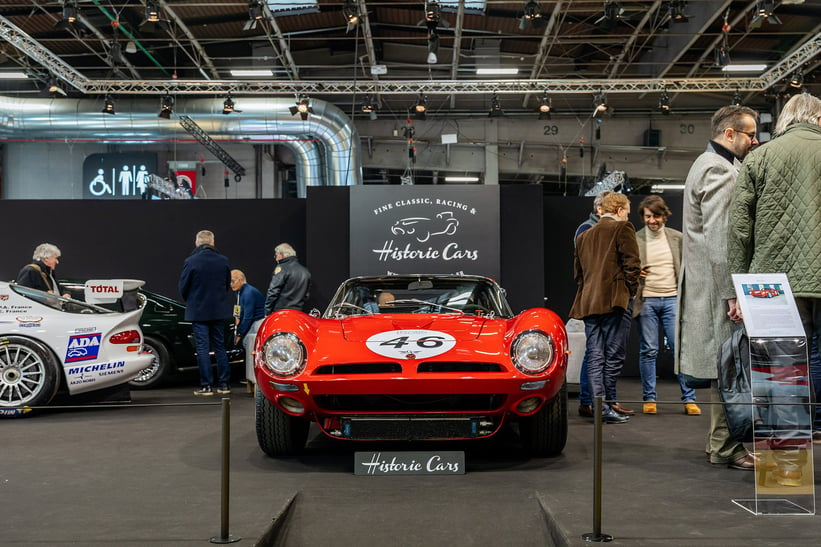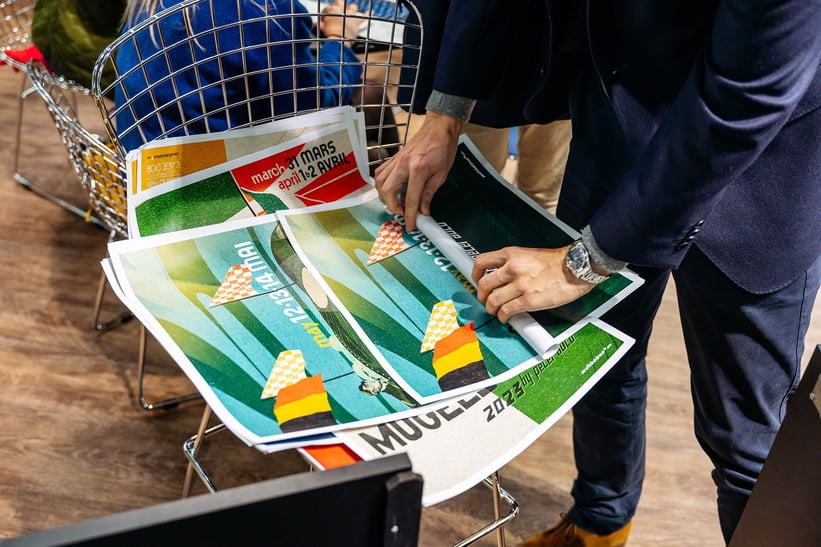 This year, the event kicks off the festivities for the centenary of the most prestigious endurance race in the world, the Le Mans 24 Hours. An event so gruelling and tiresome, many vow to only compete in it once, just to say they've done it. The cars that have competed over the years have been nothing short of epic, from innovative concepts to old-school burbling monsters, it's a circuit known for its drama, and we were delighted to see so many competition cars here at Rétromobile.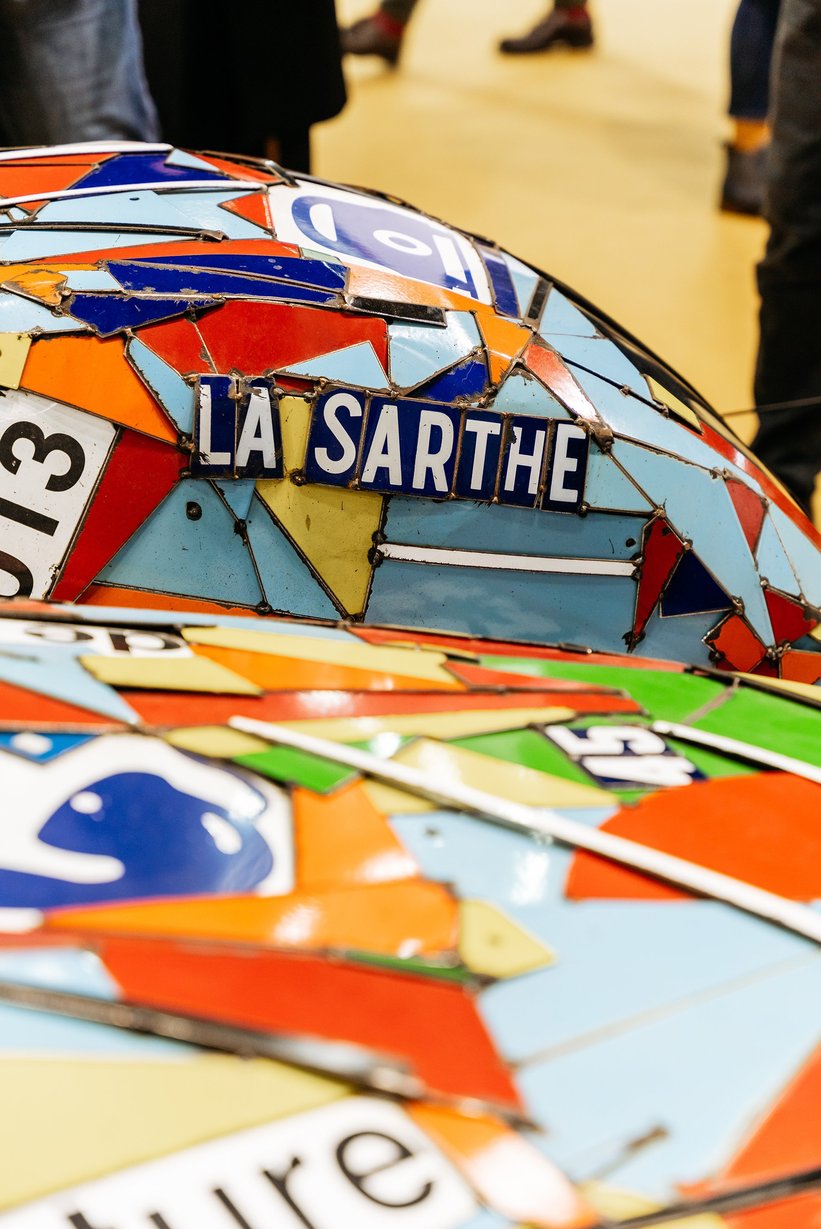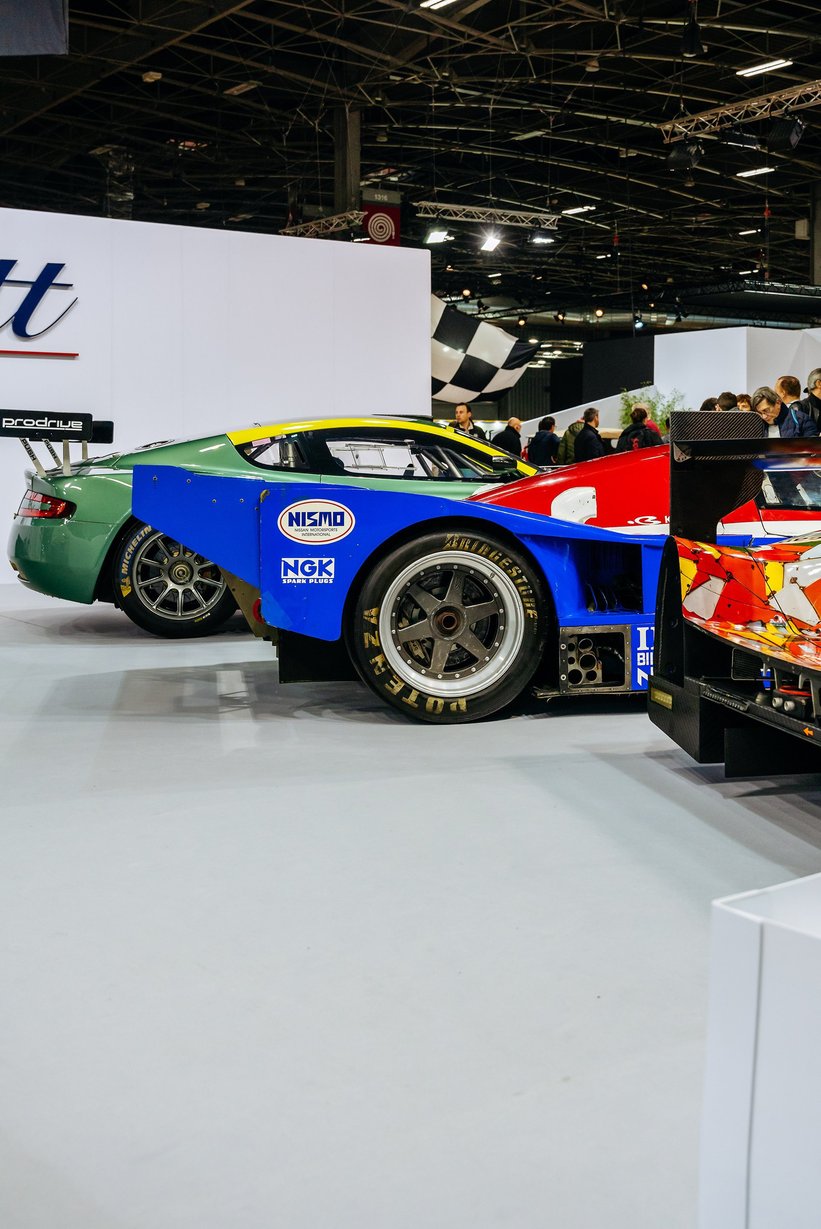 We were drawn to the Ascott Collection stand, which perfectly symbolises the variation in entrants at Le Mans, featuring the iconic Nissan R90CP, a car that followed the R90CK, one that many regard as holding one of the greatest laps in the circuit's history, with rear view mirrors seemingly bursting from the front wheel arches in a bit to reduce drag. Alongside this Japanese hero sits perhaps the most visually striking race car at the event, the Morgan LMP2 known as the 'Traffic Sign Car'. Created to celebrate the 90th anniversary of the 24 Hours of Le Mans, OAK Racing asked French sculptor Fernando Costa to create a special livery on one of their cars, using inspiration from the circuit itself and safety, both on the track as well as on the road!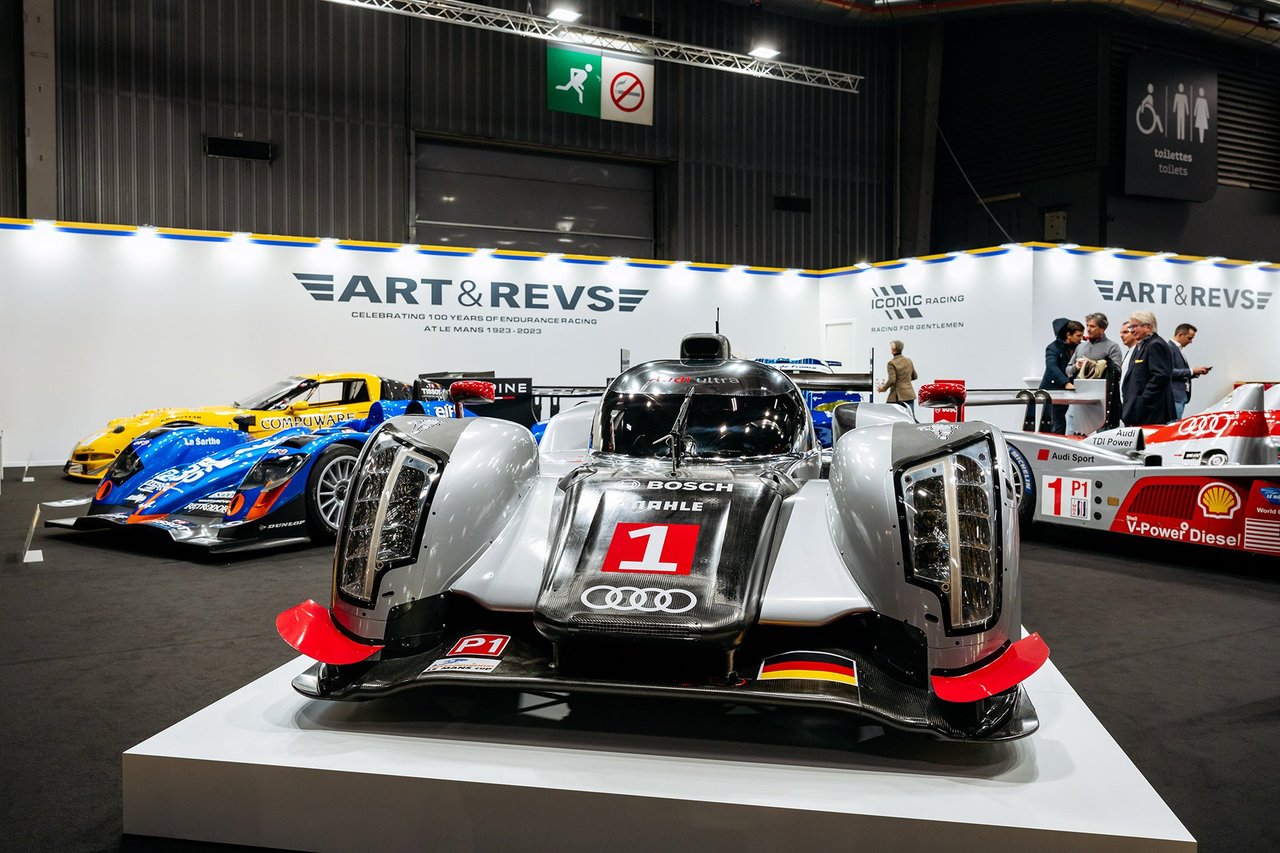 Luxembourg-based dealer Art & Revs also brought a lot a healthy dosing of glorious Le Mans entrants, including the never seen before duo of the Audi R10 & R18 LMP1, both proudly donning the #1 race number. Audi are no stranger to the French circuit, and the same can be said for the factory Toyota 92CV that returned to race at Le Mans three times back-to-back from 1992 to 1994. For the gamers, the ORECA PlayStation Viper sits proudly near another American machine that triumphed at the French circuit, the Pratt & Miller Corvette C5R. Oh, and did we mention they also have a Le Mans veteran in the form of a Jaguar XJR-14 there too. You can find out some more information on Art & Rev's stand in this article!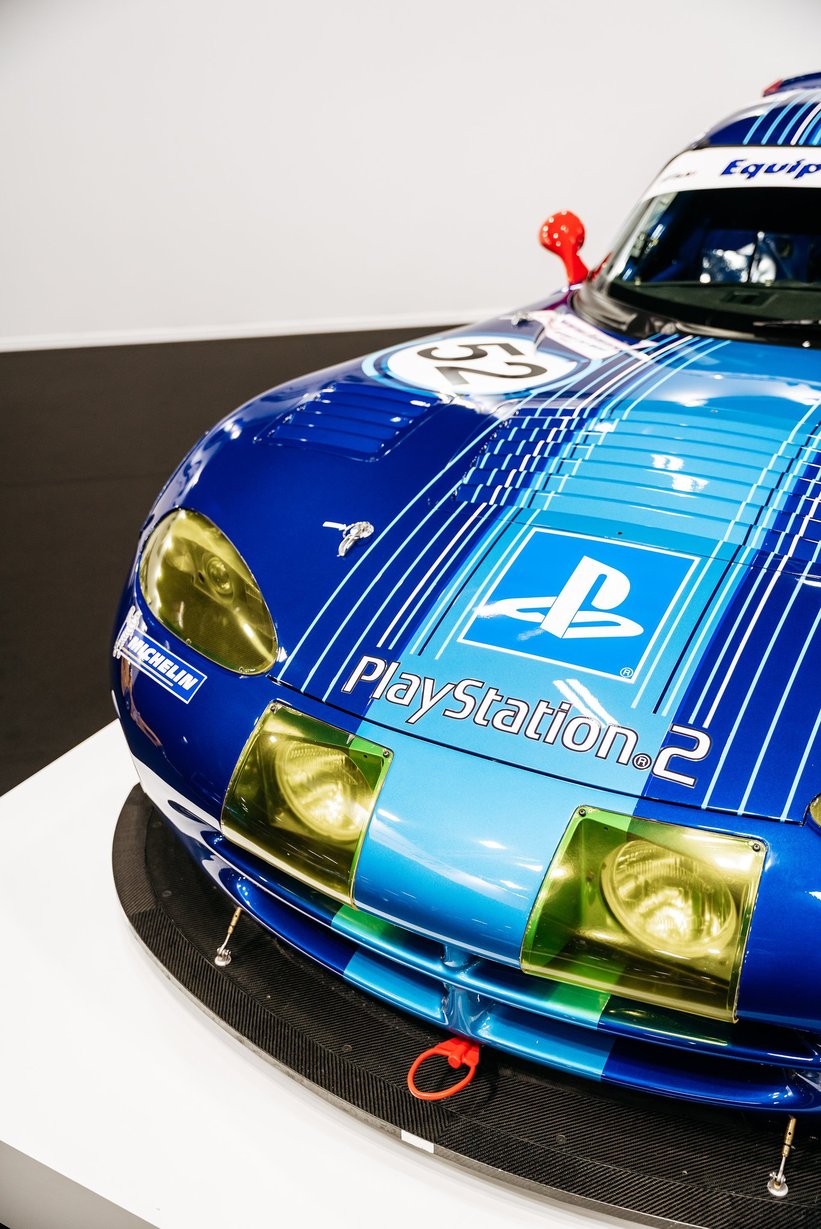 Also catering for the Le Mans lovers is JMB Classic with a fleet of 1990s GT1 racers. The historic racing team reminded us about some of the machines that competed in the 24-hour race around the turn of the millennium, including the Toyota GT-One prototype, a rather exotic Panoz as well as a duo of mean Corvette and Viper track weapons.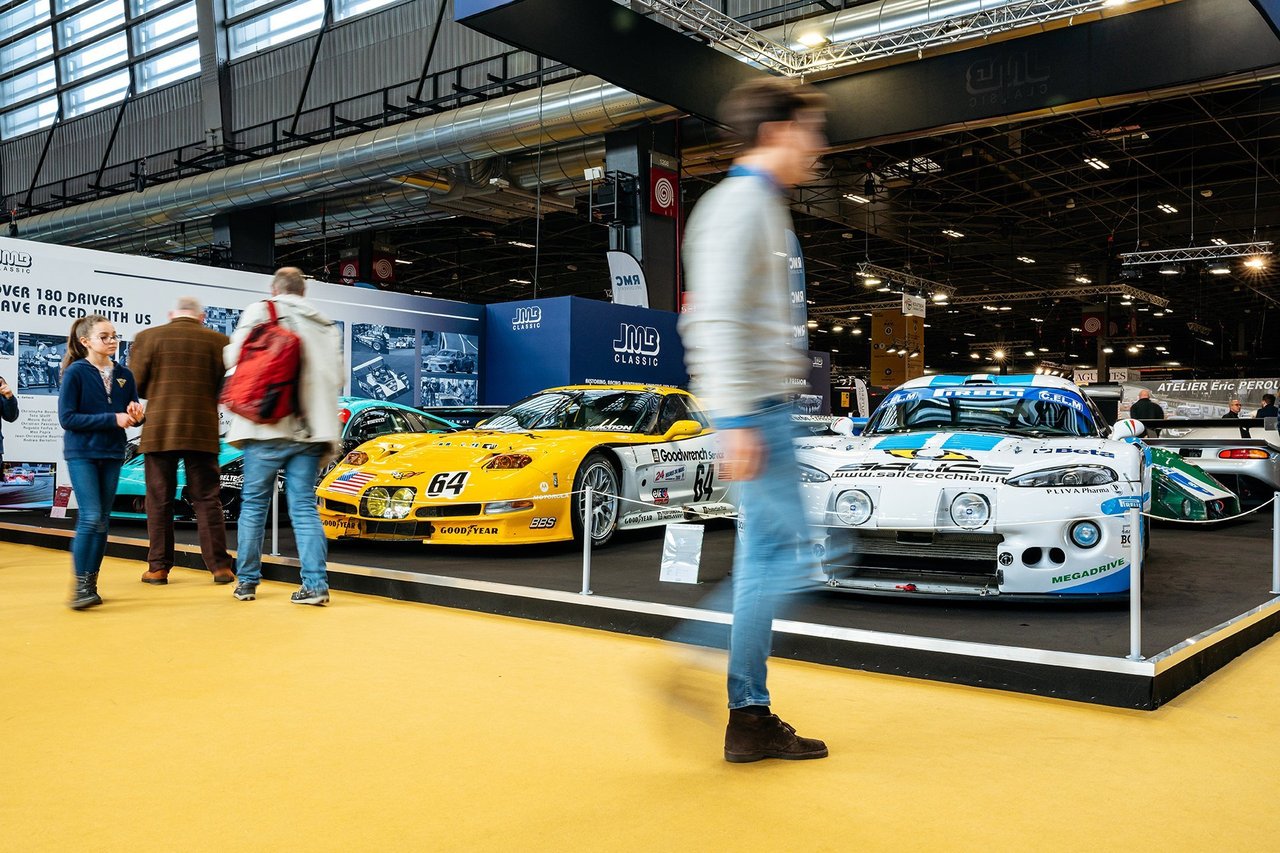 If all of this talk of Le Mans has you itching to, well, hit the track in celebration of the mythical endurance race, Peter Auto communicated their plans for this year's Le Mans Classic where we will hopefully see many of the cars displayed at Rétromobile in action.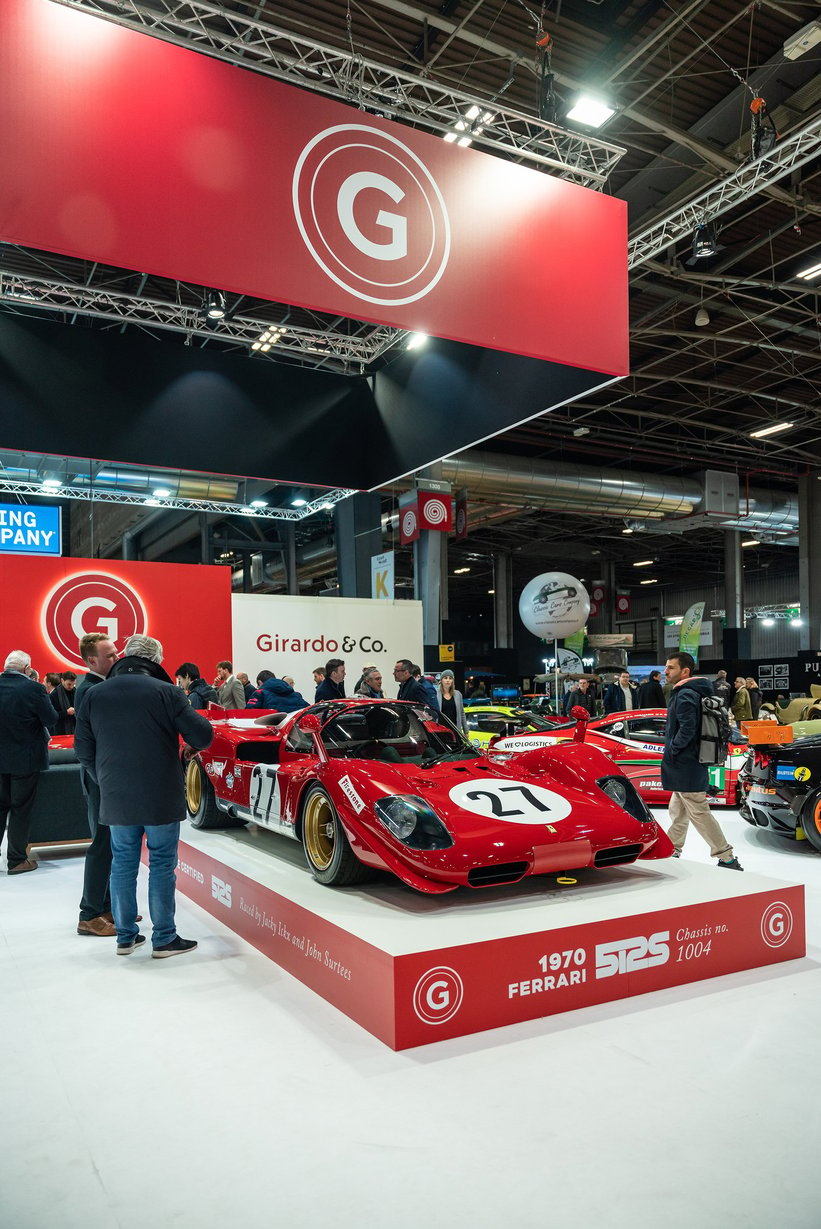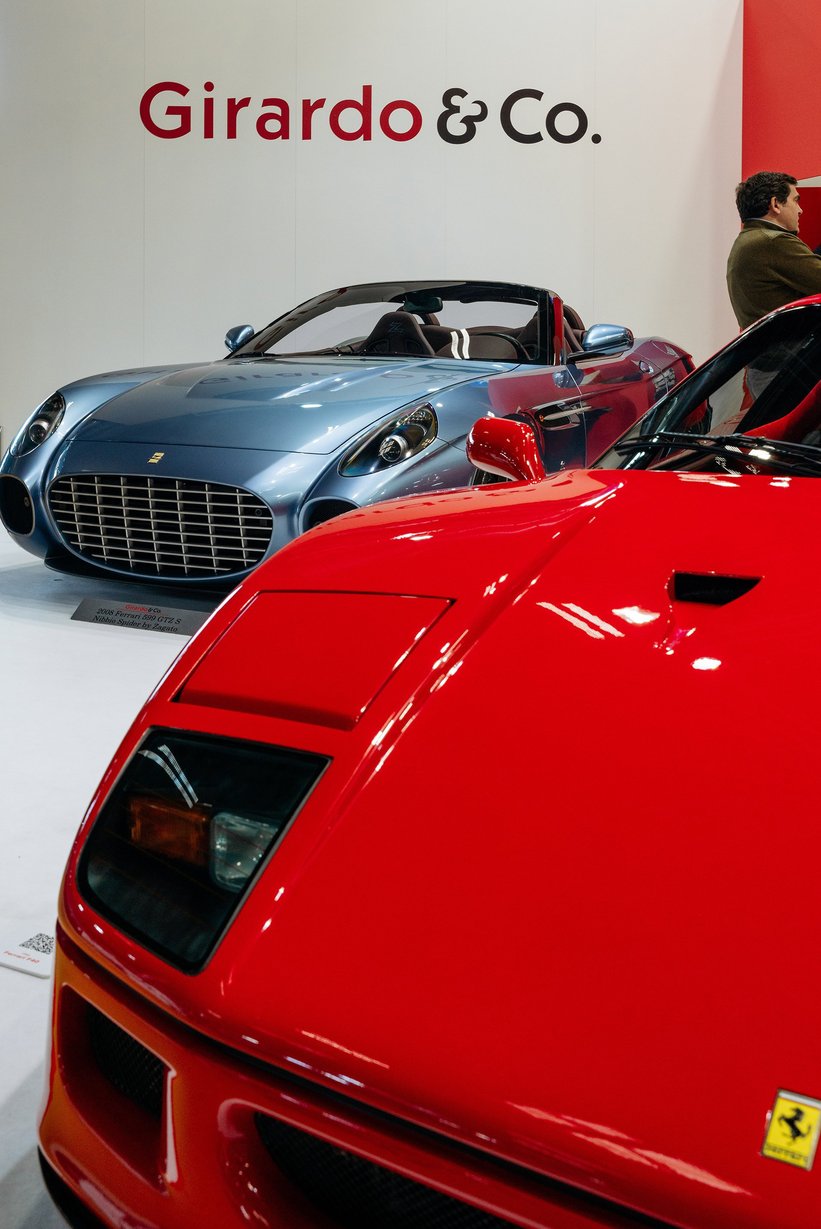 Of course, no classic car party is complete without the appearance of Girardo & Co. The ever-smiley Oxford-based outfit always seem to knock it out of the park with their stand displays, and this year is very much in celebration of a certain prancing horse. Unlucky for some, but Girardo is hoping their 13 exquisite Ferraris ranging from 1970's raced Group V 512 S, as well as a 1979 512 BBi LM, right through to the magnificent 250 GT LWB California Spyder alongside a 250 Europa GT all bring them some luck with a sale or two. This hand-picked selection has been curated to perfection, and is naturally worth spending some time around, simply to take in the sights and smells of these incredible machines.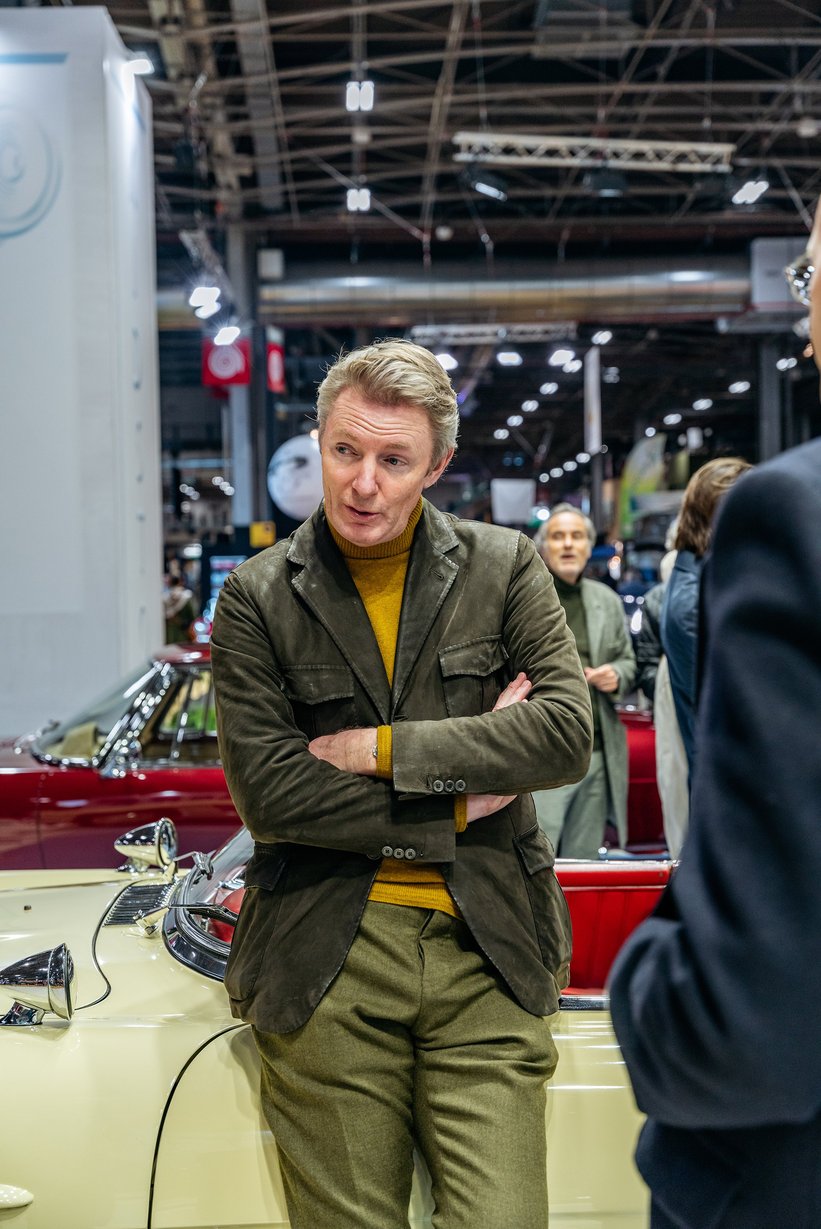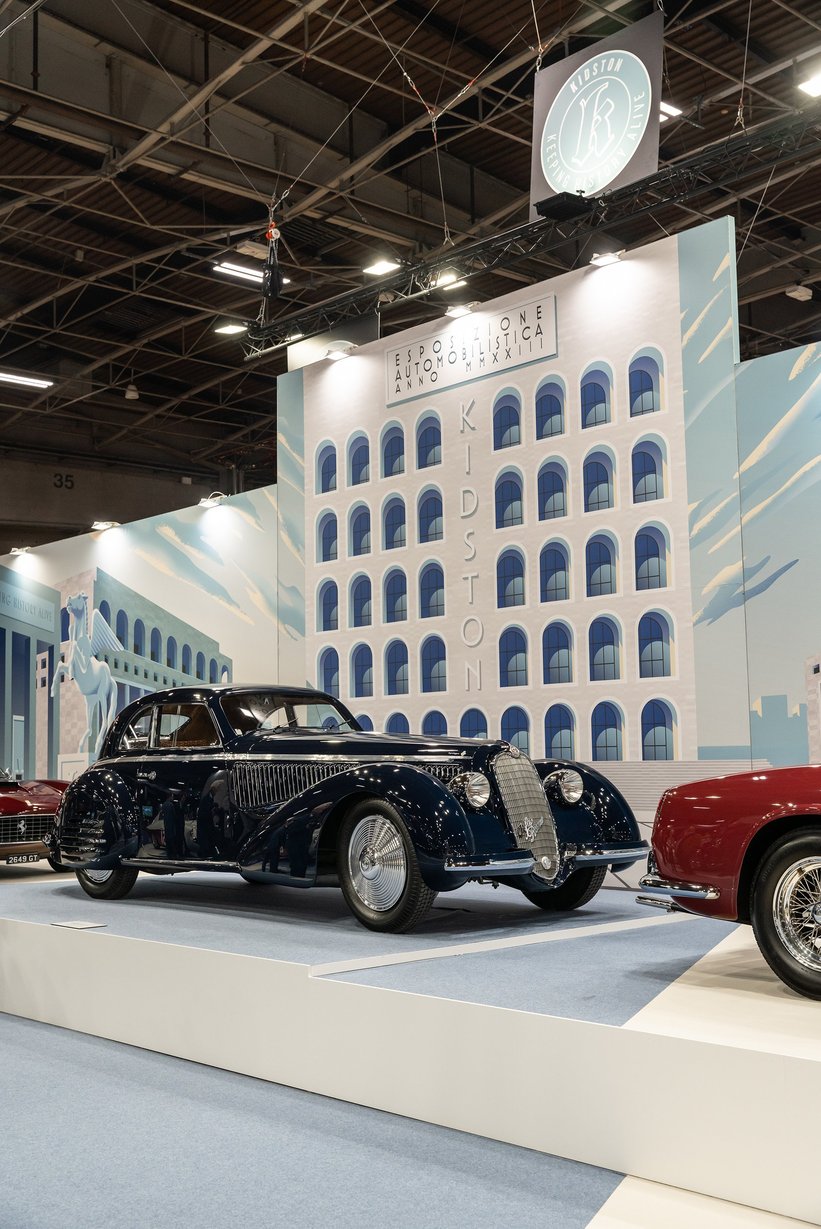 Speaking of perfection, a dealership that strives for the highest possible finish and detail is Kidston Motor Cars. Sporting a lavish, Italian-inspired neoclassical set design named 'L'Esposizione', Kidston have brought along nine of motoring's finest jewels, including a fantastic Ferrari 250 GT SWB and a Ferrari 250 GT California Spider, both in alluring dark red shades, a white Ferrari 500 Superfast we once took out for a nightflight through London, a red-and-white Alfa Romeo 1900 Super Sprint Zagato racer and perhaps our favourite so far, the otherworldly beautiful, dark blue 1937 Alfa Romeo 8C 2900B Lungo Berlinetta by Touring (#412035) that was praised at both, the Pebble Beach and Villa d'Este concours.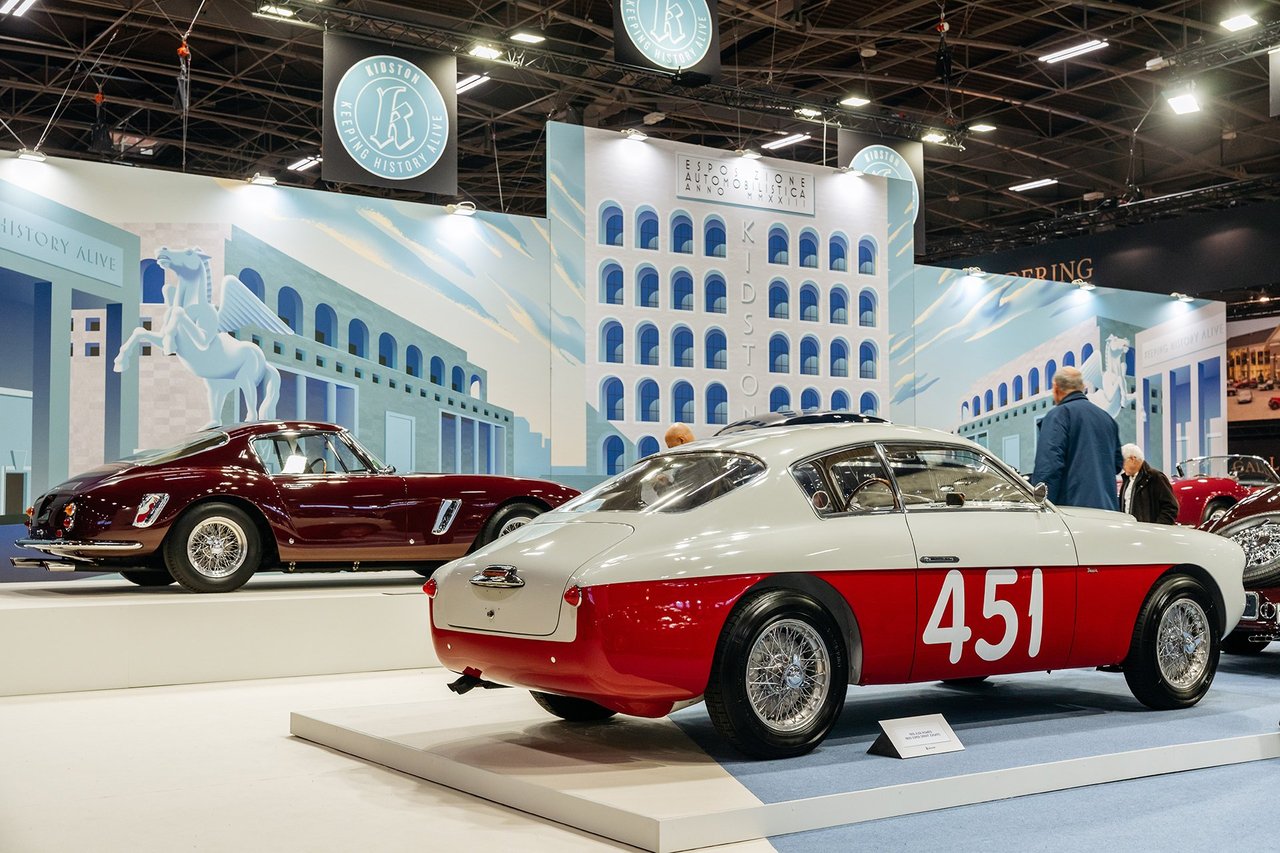 If you're at Rétromobile and haven't yet visited what many are pipping at the most glamorous stand of the show, you need to get yourself there for an aperitivo!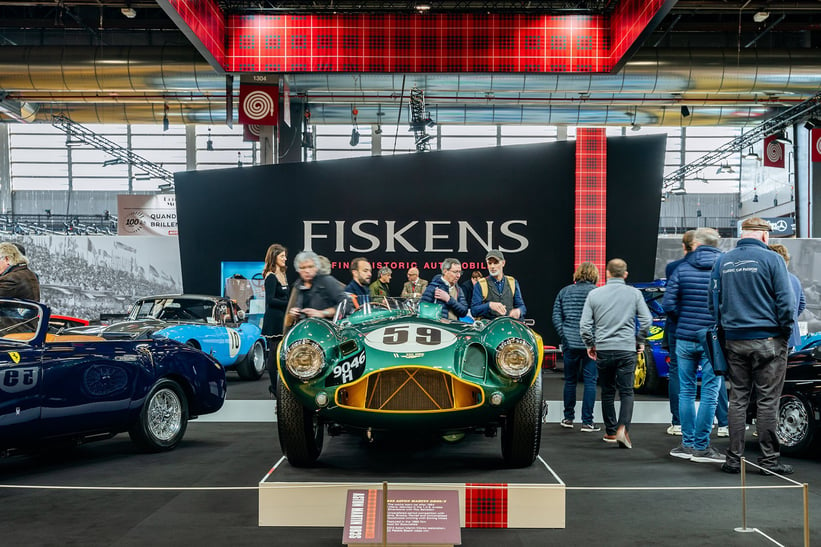 Meanwhile London-based dealer Fiskens turned their show stand into a motorsports hall of fame. The 14-car line-up included a star-studded Aston Martin DB3S, one of the founding Porsche 356 Carreras, a hugely successful Aston Martin DBR9 GT1, and quite literally everybody's favourite gulf-liveried Porsche 917K that had starred in the movie 'Le Mans' next to Steve McQueen!
Of course, it's not just road racing cars that get the limelight at Rétromobile, those who tackled the toughest terrain and tightest of turns have also earned some fame, and French-born auction house Aguttes have brought the heat, or mud. Alongside a glorious Jaguar D-Type and Porsche 911 3.0 sits some of rallying's greatest weapons, including a Peugeot 205 T16 and a rarer-than-rare Audi Quattro in full Dakar rally specification. Plus, one of the best display of motorsport helmets we've ever seen!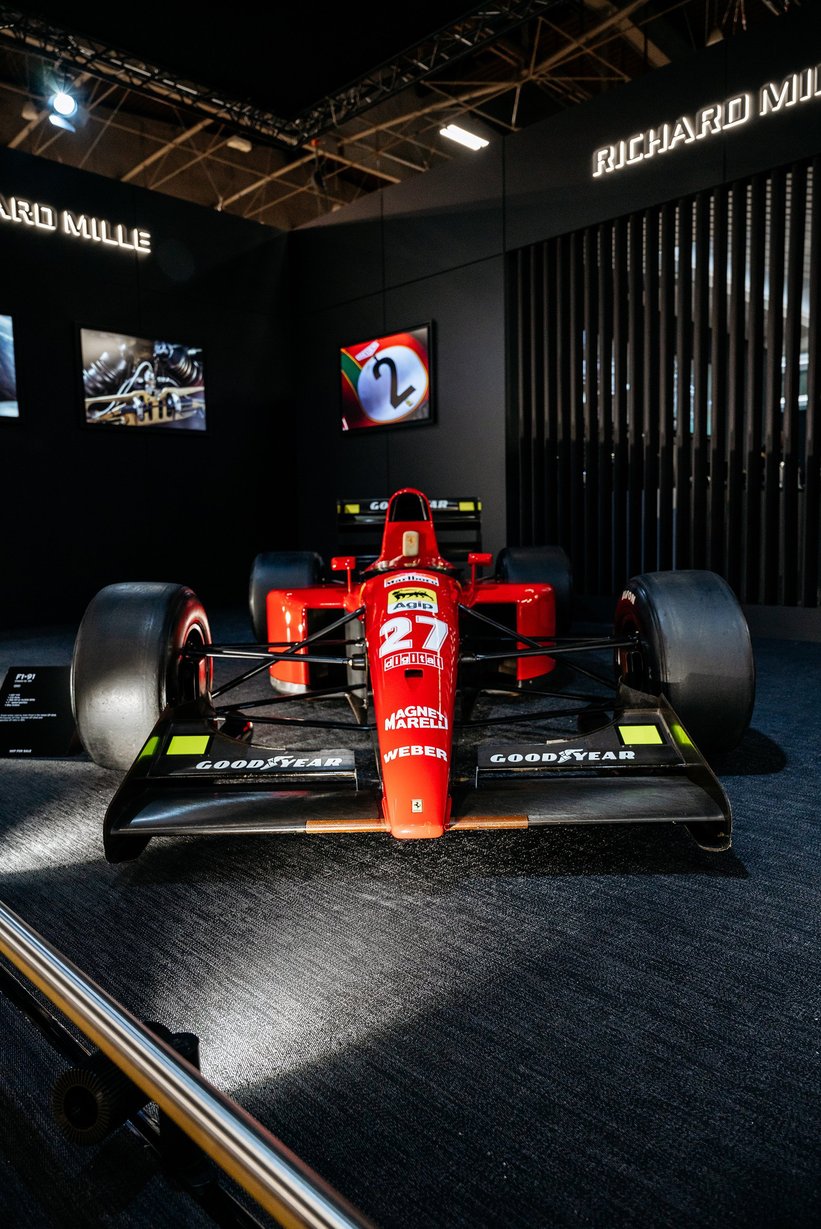 If it's more of an Italian flavour that you crave, this year's event certainly has that covered. There are Ferraris seemingly everywhere, from Richard Mille's outstanding array of racers including Clay Regazzoni's impressive 1975 Ferrari 312T and Alain Prost's 1991 F1-91 to Messina Classics' Ferrari 275 'Red Diamond' or the Ferrari F40 and 400 Superamerica at Mechanic Modern & Classic, it truly is a Ferraristi's dreamland.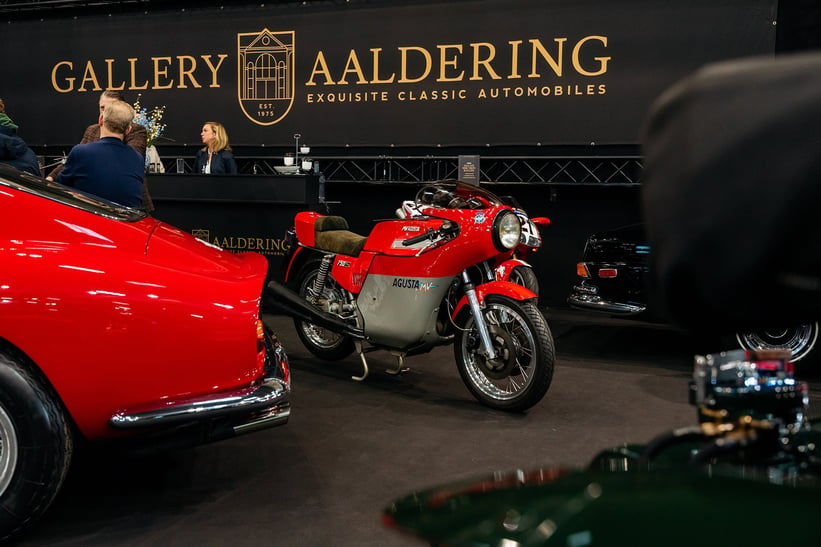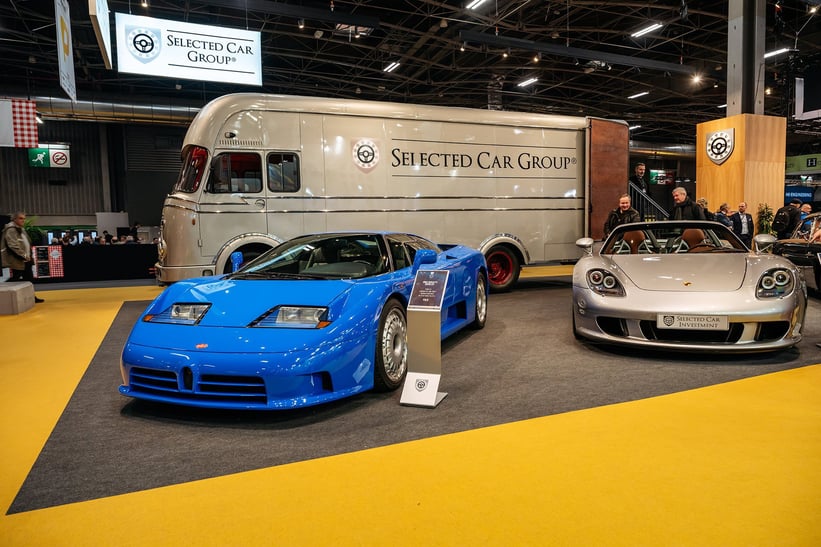 The only place at Rétromobile where a Trident racer stole the show of the glorious prancing horses must have been the stand of Gallery Aaldering where a Maserati 6CM pre-war monoposto racer outshone the elegant Ferrari 275 and 512s on the Dutch dealer's stand. If modern supercars is your cup of tea, Selected Car Investment's stand had the potential to let your heart beat faster: Next to a trio of game-changing supercars in form of a Bugatti EB110, a Porsche Carrera GT and a Lamborghini Reventòn, the Scandinavian collector car specialist had brought an ultra-desirable Ferrari 599 GTO in 'Blu Scozia'.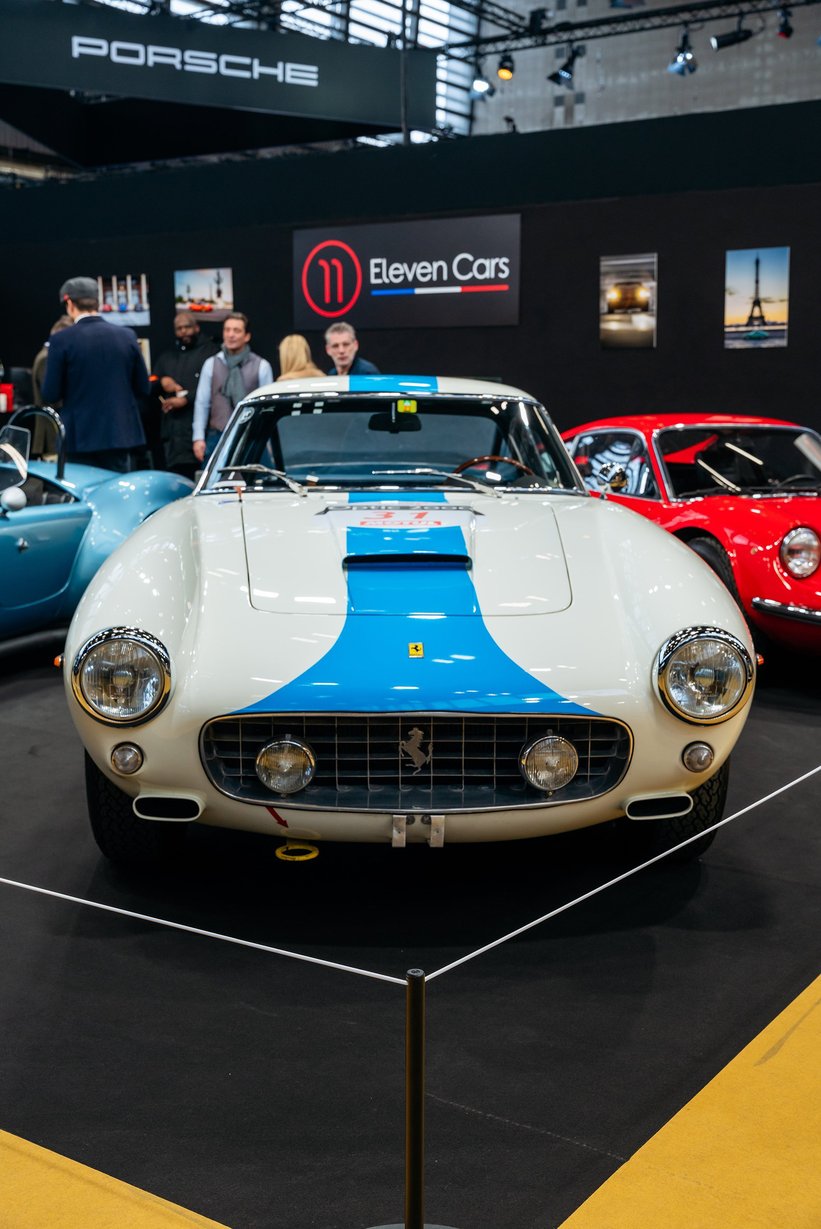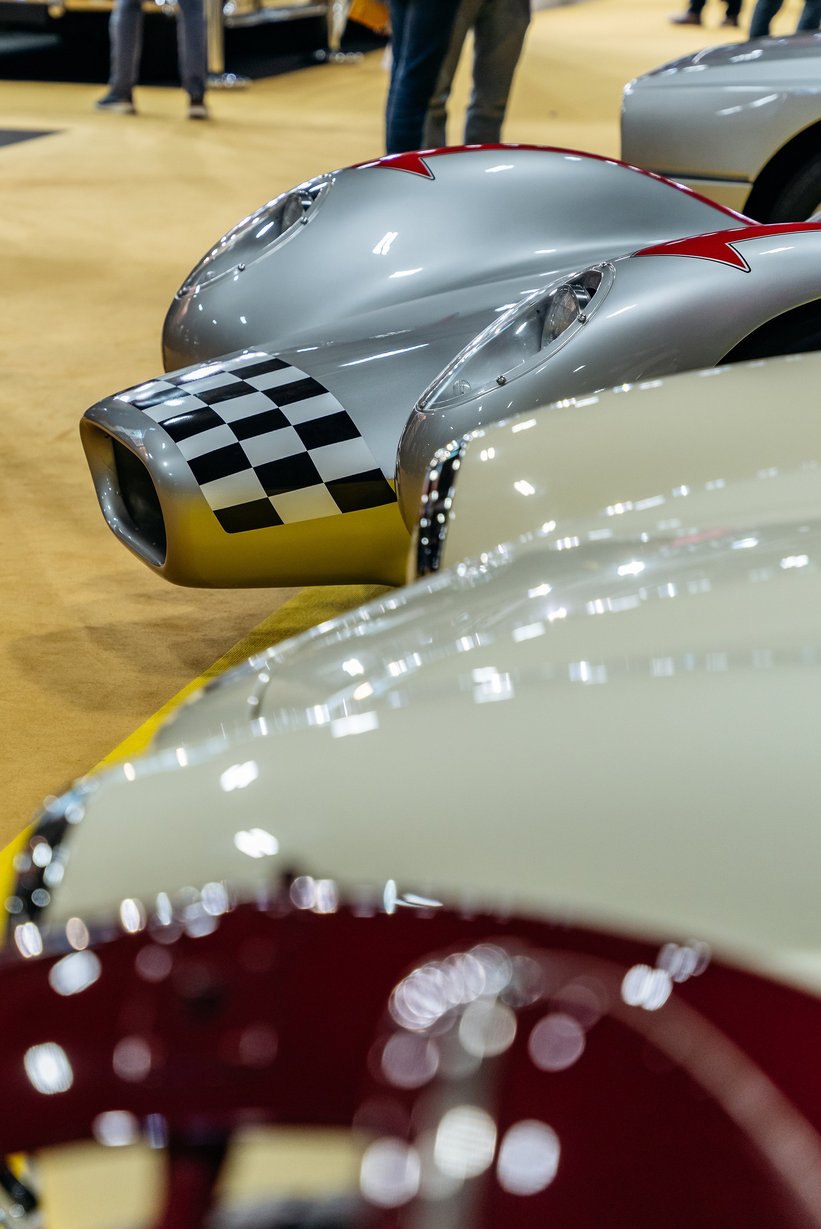 The jaw-dropping displays come thick and fast as you move around the giant halls, with standouts from the likes of Boutsen Classic Cars, BPM Héritage, BR Motors Classic, and Market Finds regulars Eleven Cars. This local Paris dealer always seems to acquire rarities, and their stand for 2023 includes a fantastic white-and-blue Ferrari 250 SWB, a 911 2.7 RS, as well as a stunning AC Cobra.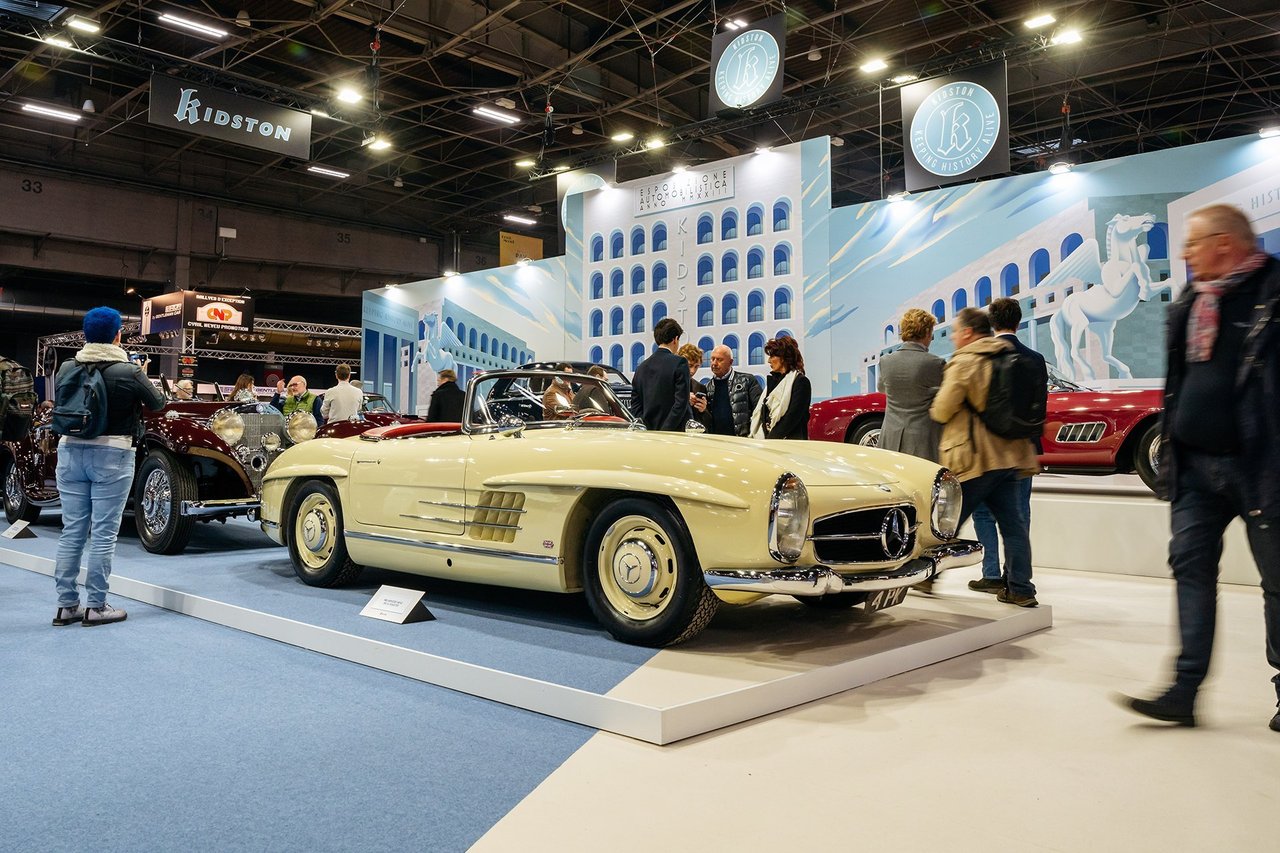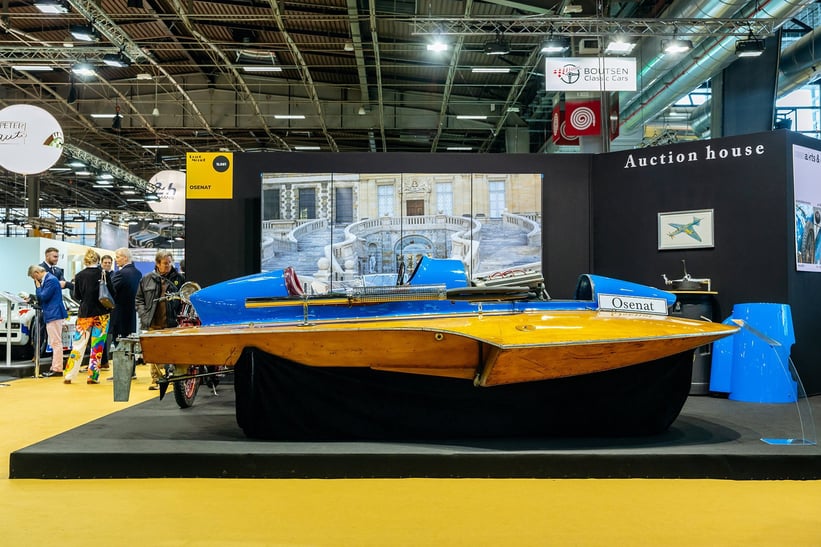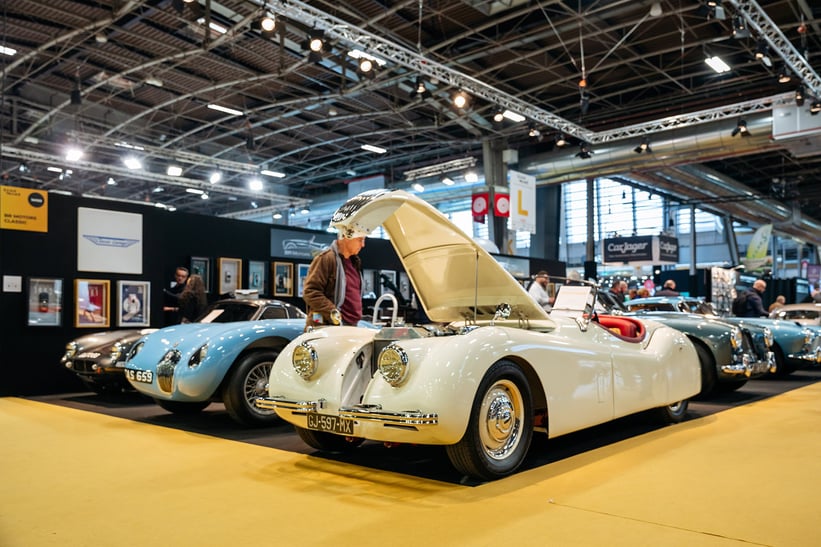 Thankfully, Rétromobile has the German classics covered too, and a plethora of dealers have brought along some incredible models from BMW, Mercedes-Benz and of course, Porsche. You may remember seeing the dynamic BMW 507 duo from Movendi, which sit in pride of place at their stand, while Axel Schuette also proudly showcases a stunning Mercedes-Benz 300 SL Roadster we recently featured.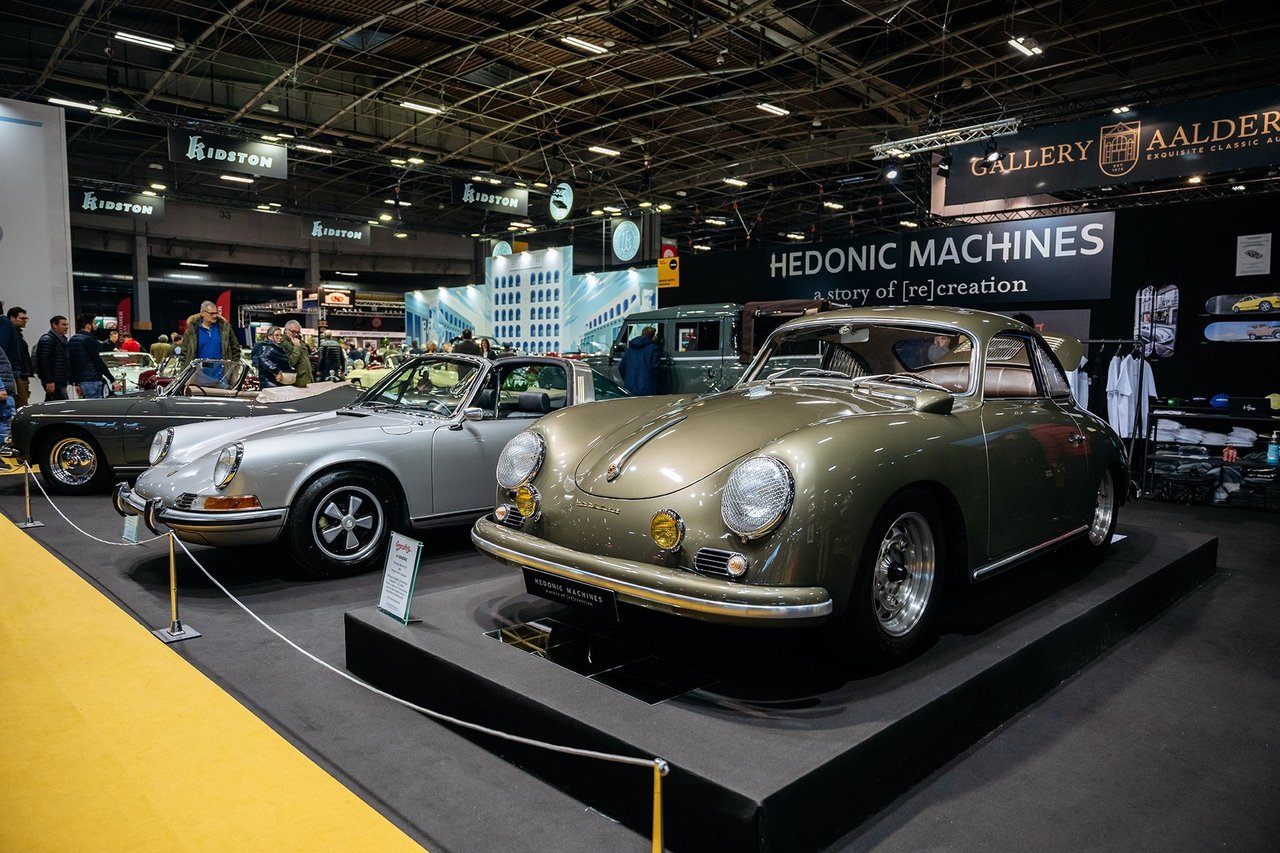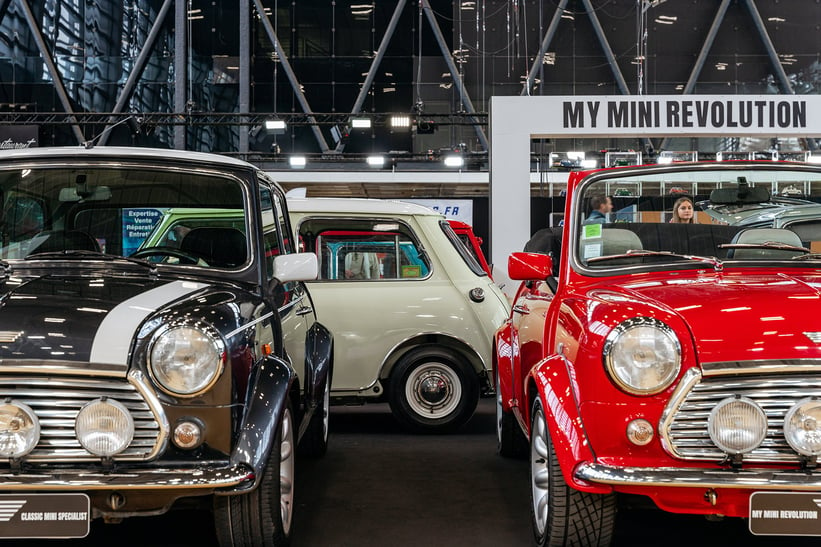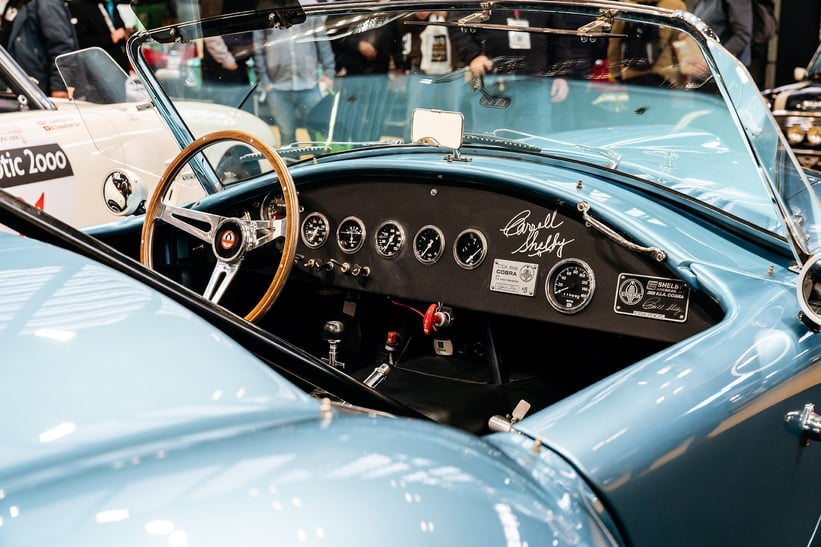 If you've not stumbled upon enough Porsches while strolling through the halls, we suggest heading to Serge Heitz, who have a fantastic selection of Porsche 911 and 356s. The most unusual Porsche at this year's Rétromobile must have been Messina's Porphin, a Porsche Carrera-powered 1960s sportscar racer developed by Dolphin Engineering and driven by Ken Miles.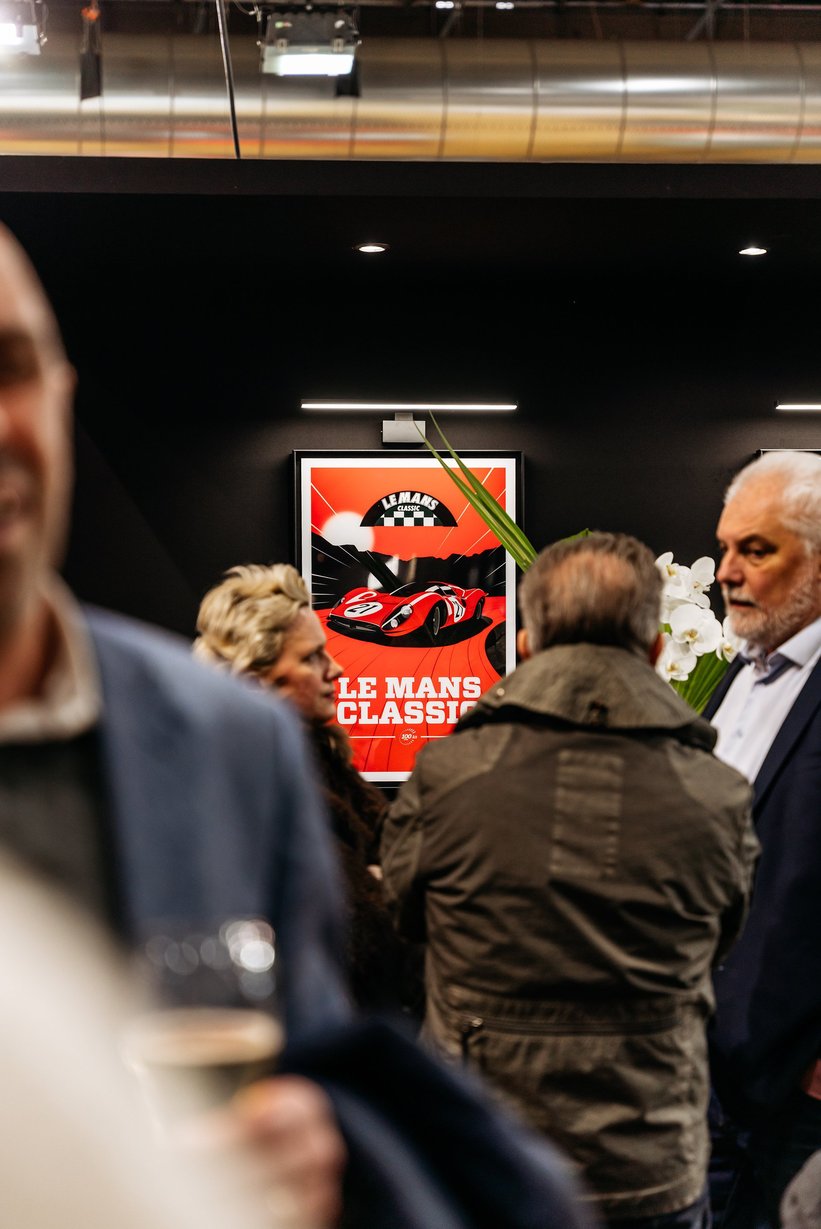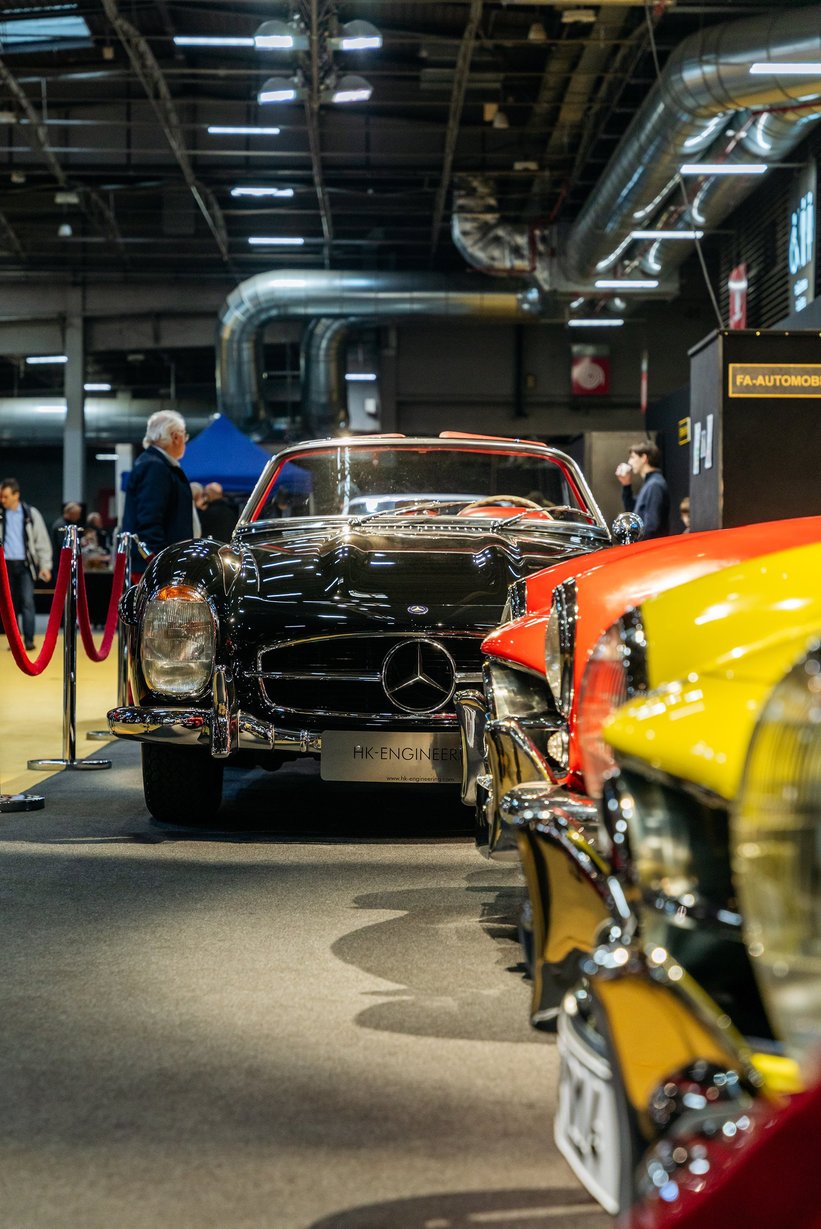 There really is something for every car lover at Rétromobile. It's a wonderful mixture of pre-war classics, pioneering race winners, elegant concours winners, and just about everything in between. From the small but mighty offerings from My Mini Revolution, to HK Engineering's ever-elegant 300 SLs, it's easy to become distracted by the bright lights and loud music, but each car has been carefully considered for its entry and is there purely to great conversations and share memories, and for that, we love it!
Photos: Andrea Luzardi for Classic Driver © 2023