The popular powder-blue-and-orange scheme has been worn by several of Woking's finest over the decades, including its Can-Am monsters, the F1 GTR and the recent MP4-12C GT3. Now Canadian venture capitalist and philanthropist Miles Nadal's bespoke P1 joins the eye-catching roster, after being sent to McLaren's in-house customisation division, MSO.
The theme continues inside...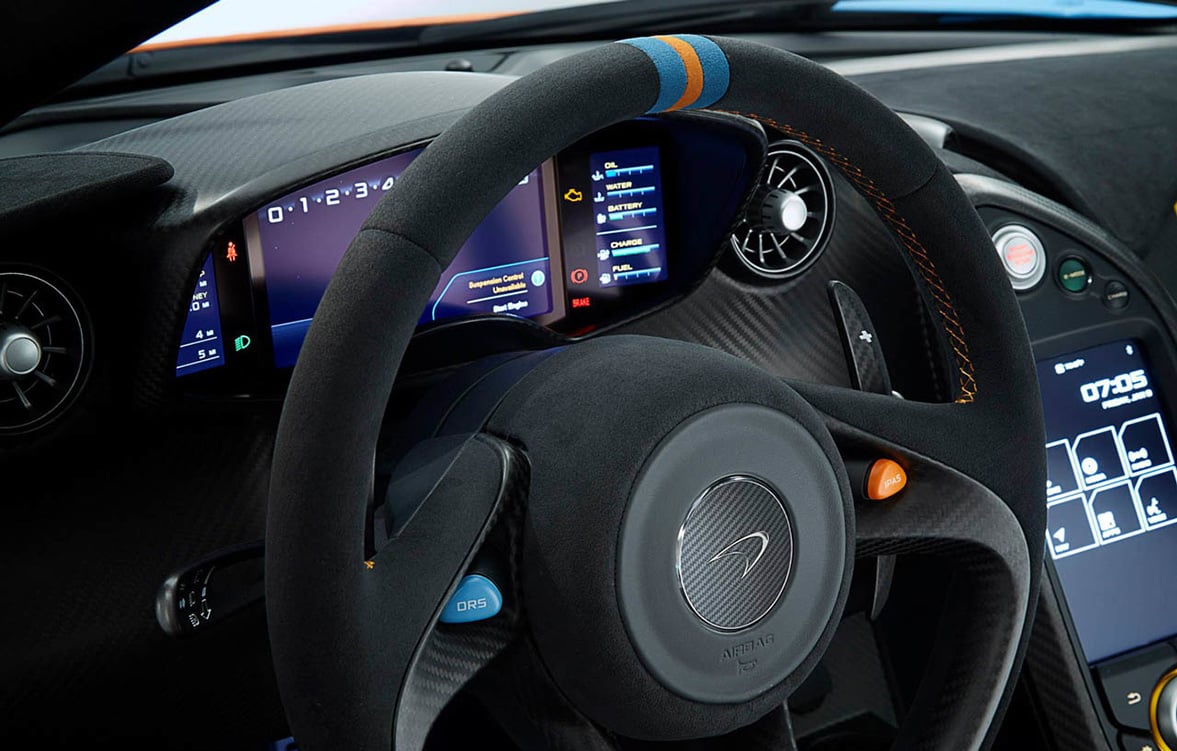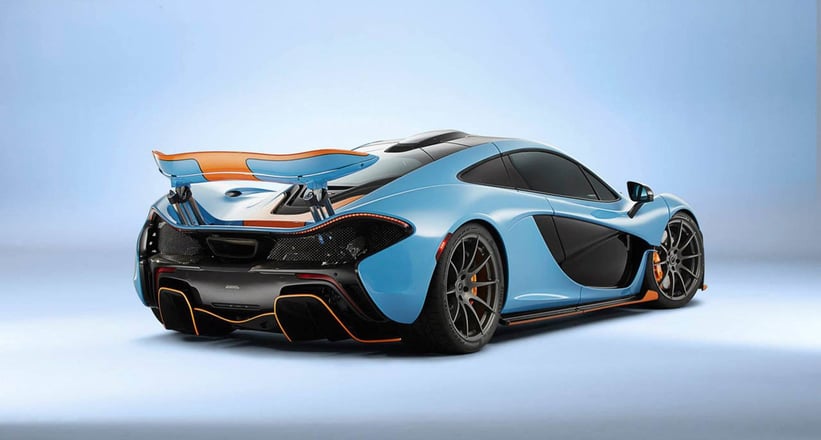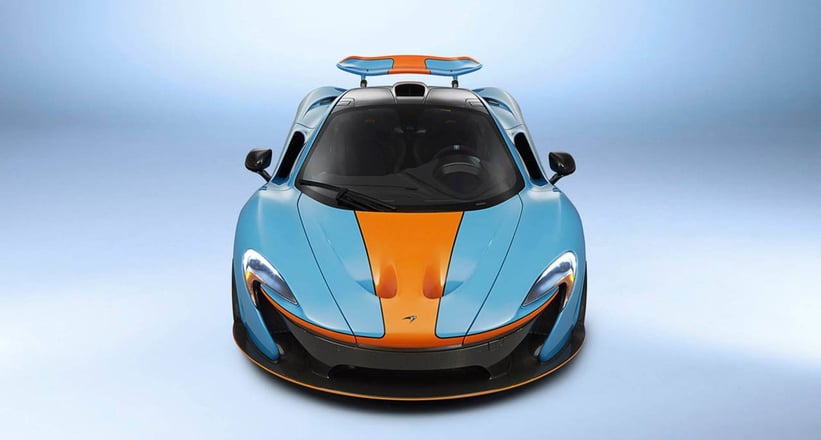 Usually, clients of the squeaky-clean skunkworks demand their commissions are kept private – so hat tip to Nadal for not only specifying the car with a matching interior and an absence of intrusive logos, but also for allowing these images to be shared in the public domain. We wonder if he has a complementary Martini-liveried Porsche 918 and JPS-inspired Lotus Evora in his collection, too?
Photos: McLaren