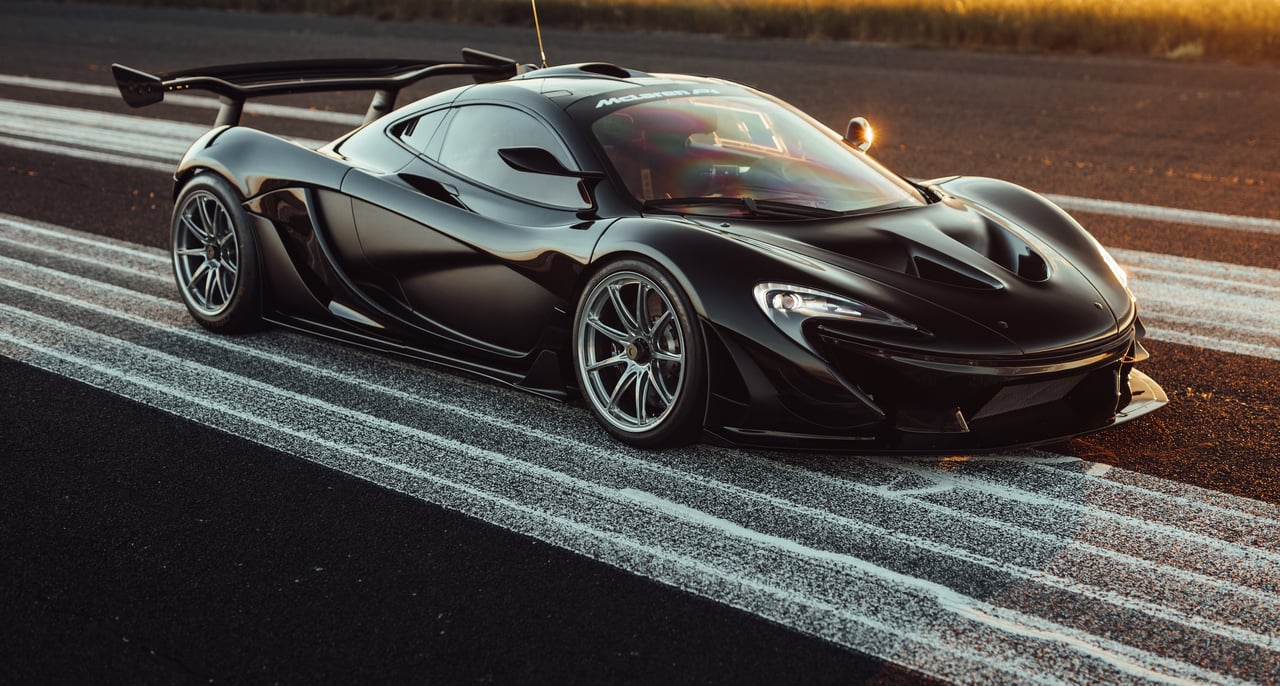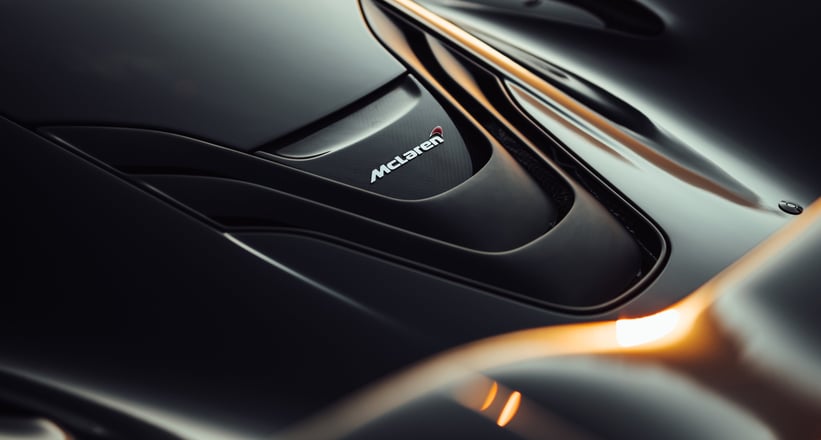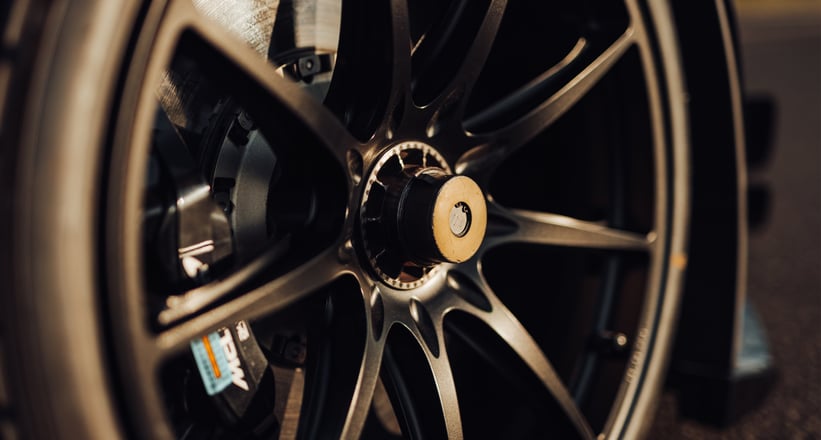 If these photographs aren't quite enough to leave you breathless, the fascinating story of how the P1 GTR came to be might help. This particular machine is one of only a small number of track-only variants left, making it a must-have for any enthusiast's collection. The P1 GTR is a true thoroughbred, it's a car that embodies pure speed and agility, rivalling some of the greatest hypercars of our generation, including the one it was inspired by.
It's that inspiration, and namely the McLaren F1 we must investigate first to fully understand the importance of the P1. We'd like to think we're quite well versed on the ground-breaking, record-smashing, Le Mans conquering F1, having recently brought together 13 of the finest examples to celebrate its 30th birthday. The F1 was a creation like no other back in 1992, looking like a machine straight from the future with performance figures that even by today's hybrid-powered, turbo-whistling standards are hugely impressive. The F1 broke the top speed world record with by maxing out at 240.1 mph, heralding a new era for McLaren. Soon after, a race programme brought multiple wins for the British-made monster, as well as a lifelong appeal to any car enthusiast.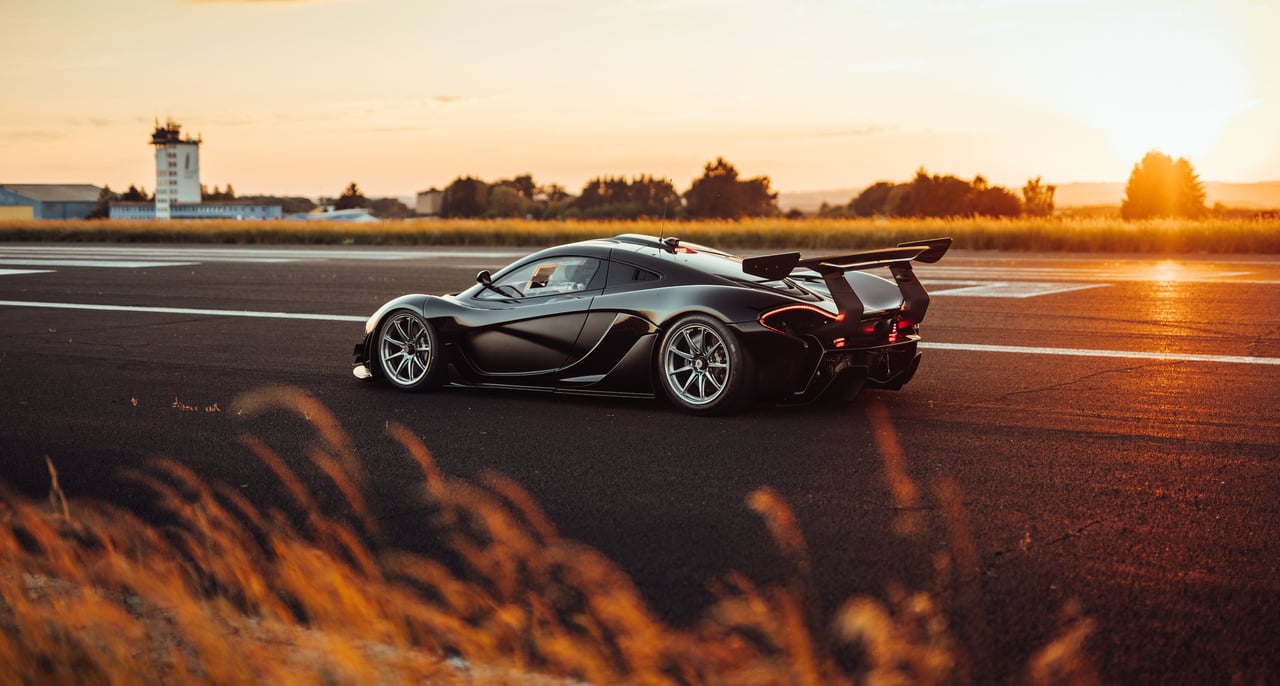 You could say the P1 had some rather large size 12s to fill, and you'd be right. Thankfully, legendary designer Frank Stephenson and McLaren's Design Director Robert Melville had something special in the works. Designed with maximum aerodynamic capabilities in mind, the P1 looked like nothing else before it, striking a balance between downforce and airflow, and it was a strange discovery that helped guide the designers to greatness.
After initial testing of the P1 resulted in unnecessary wind noise due to where the mirrors were located, Stephenson, who had recently returned from a holiday in Miami, gathered his design team and found a solution from a sailfish, which had two small lumps located near the tail, allowing it to glide through the water with ease. McLaren added five of these teardrop-shaped lumps on the P1's mirror stalks and this practically eradicated the noise!
Aside from fish-related ingenuity, the P1 was just as much of a ground-breaking piece of design as its predecessor. Unlike the F1, the cockpit had a regular two-seat arrangement, while the bodywork was tightly packed around the car's carbon fibre shell. When it was launched at the 2012 Paris Motor Show, it took just two months for the entire production run to sell out. It's easy to see why, though, as McLaren's impeccable eye for detail combined with F1-derived technology made the P1 a true feat of automotive engineering, but the iconic British brand wasn't finished there, far from it.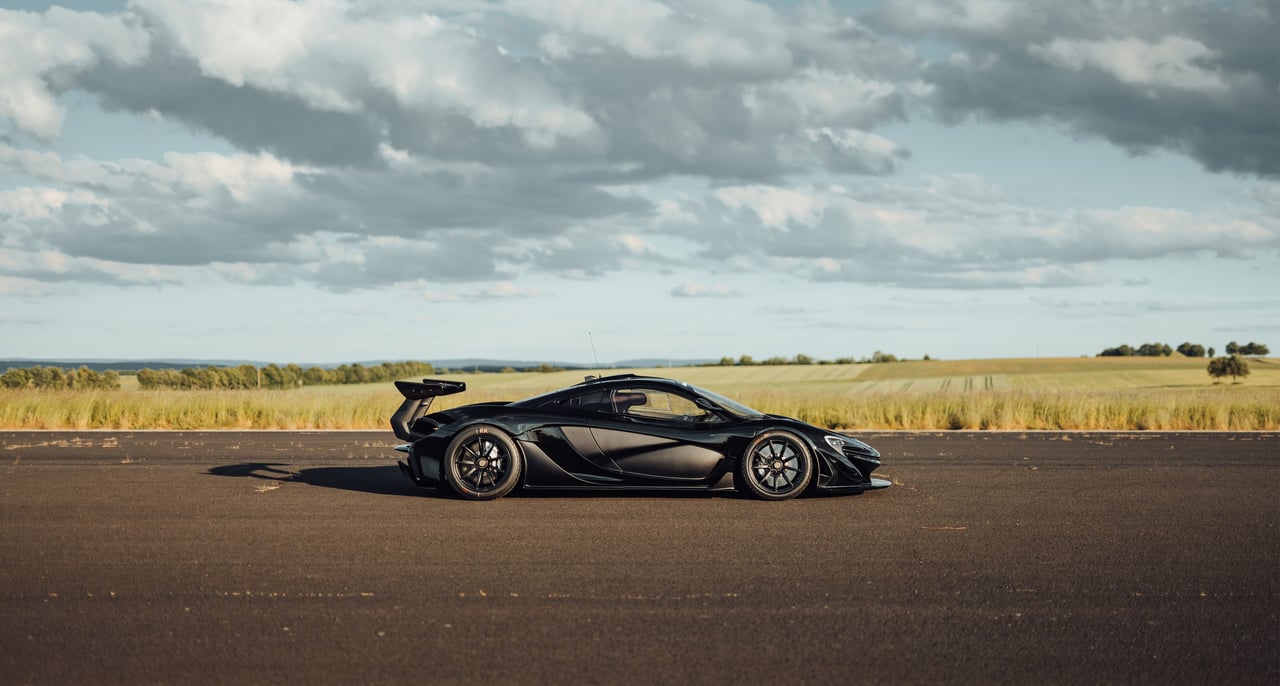 Almost as soon as the very last of the 375 P1s rolled off the production line, the new lucky owners were contacted with the opportunity to purchase an even more aggressive version of the P1, simply known as the P1 GTR. It was built to celebrate 20 years since the mighty F1 conquered the 24hr of Le Mans, with just 58 examples to be produced. The GTR was powered by the same engine as the road-going P1, a twin-turbo 3.8-litre V8, but now with face-melting 986 bhp. Its already impressive weight was also decreased by 50kg – a huge amount considering just how lean the road-going P1 was. Many of its body panels were also given the race treatment, with a fixed rear wing that towers over the car providing a large helping of downforce, while a drag reduction system derived from Formula 1 was also fitted. For all the incredible attributes the McLaren P1 is known for: its sharp handling, ferocious acceleration, and innovative F1 technology, the GTR ramps it up even more, allowing that exclusive group of owners to experience McLaren at its most extreme.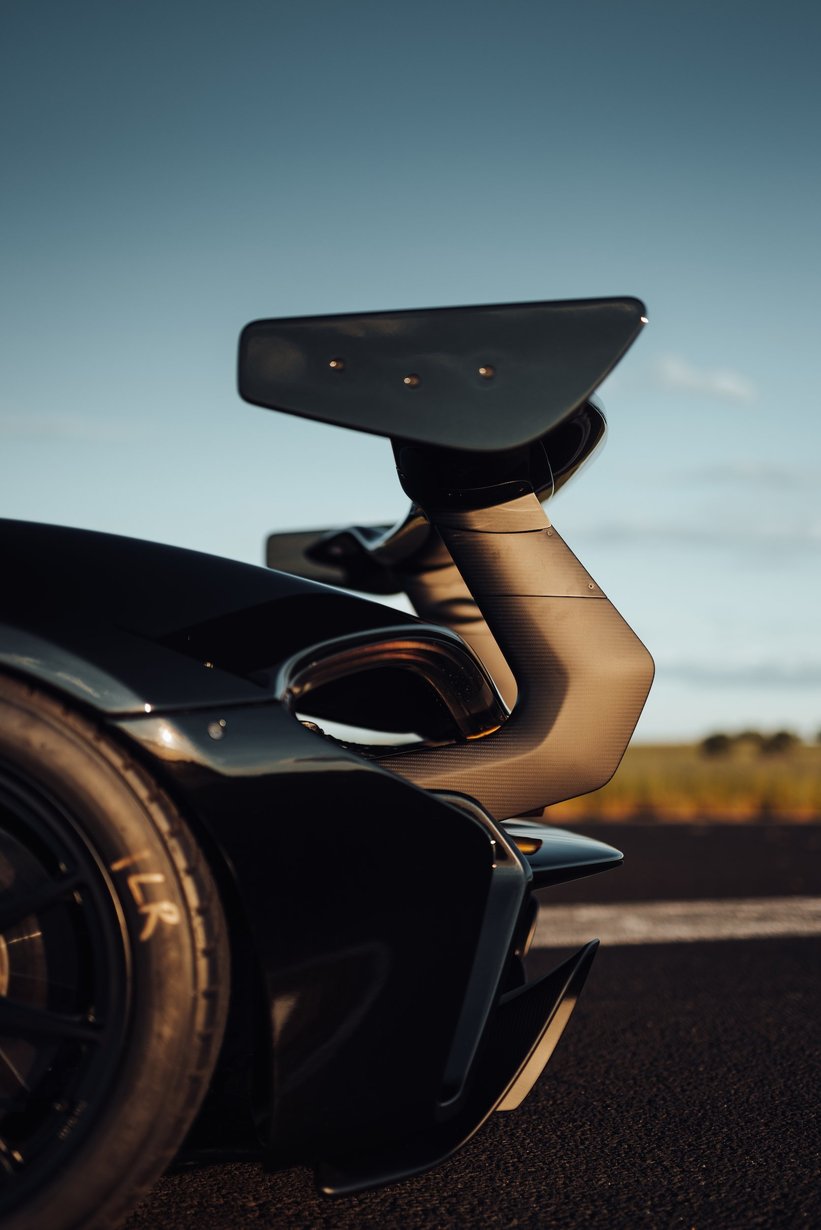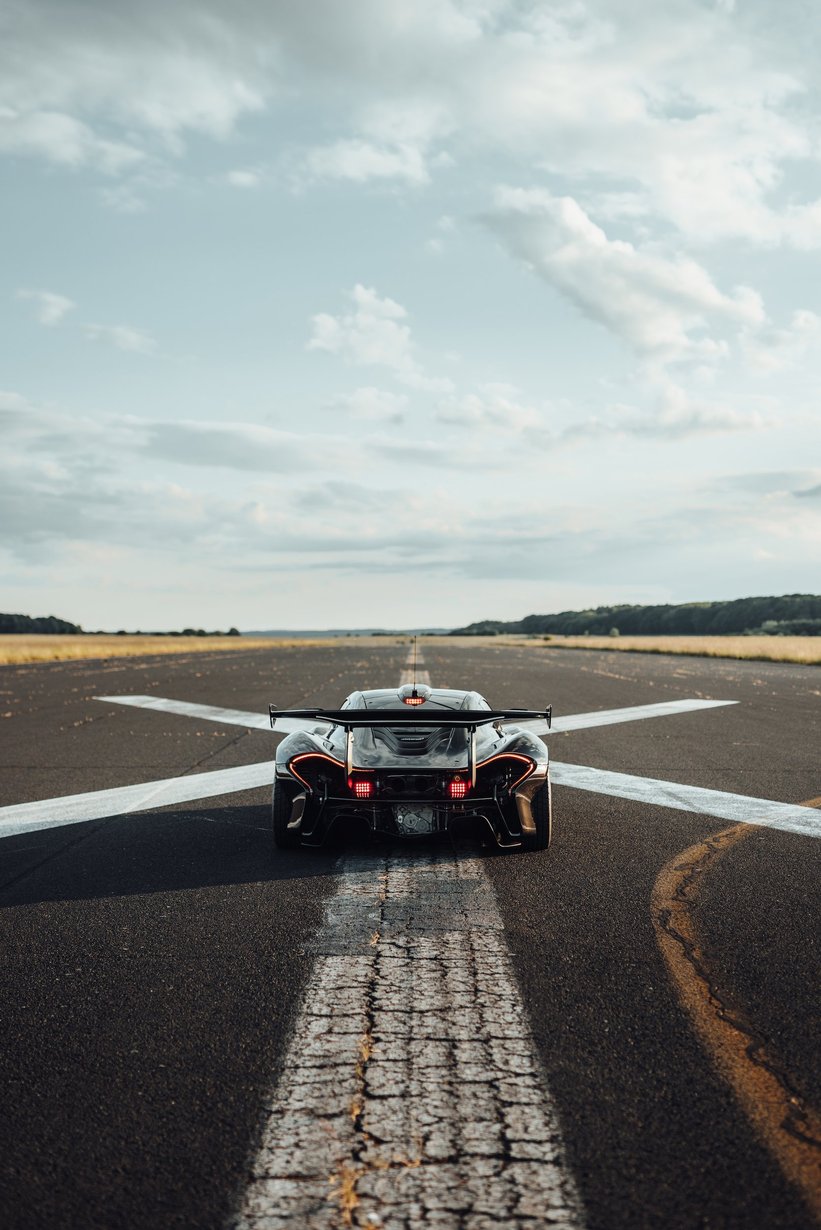 If you fancy becoming one of those lucky few by adding one to your collection, this is the example to go for. Finished in a stealthy all-black exterior, this 2018 P1 GTR is ready and waiting to be enjoyed out on track. Interestingly, 35 out of the 59 have since been converted back to road-legal specifications, and while the idea of driving one of these ear-splitting monsters on the road is inviting, the track is where the GTR can really show its racing prowess. That means this example is one of the remaining 23 that were left exactly as McLaren intended, allowing the new owner to experience its limits out on track, with the car sat at a fixed suspension height for maximum grip, all glued to the tarmac by the stickiest of slick tyres wrapped around those 19-inch centre-locked alloy wheels. Climb inside, and you'll be treated to a wealth of race-ready equipment, including McLaren's incredibly intuitive portrait TFT screen, allowing you to quickly access vital information when out on track. The lightweight single-seat envelopes the driver as they strap in, while directly in front is a rather familiar steering wheel, one taken directly from McLaren's MP4-23 F1 car.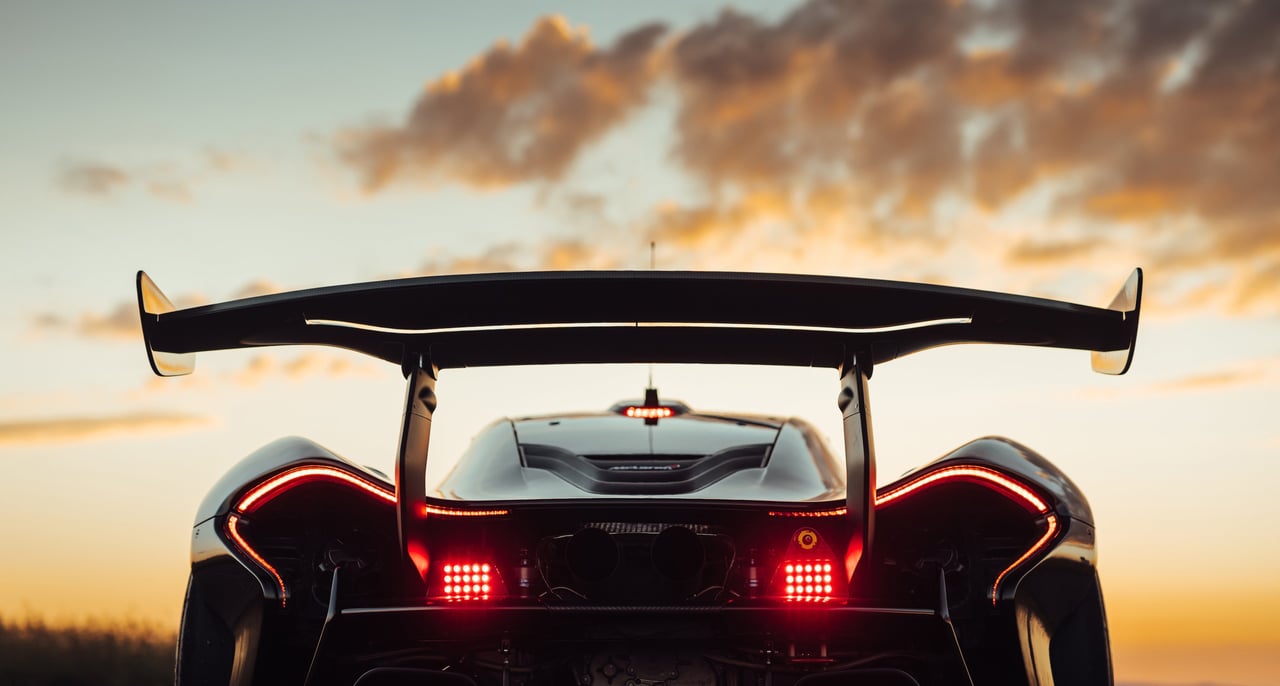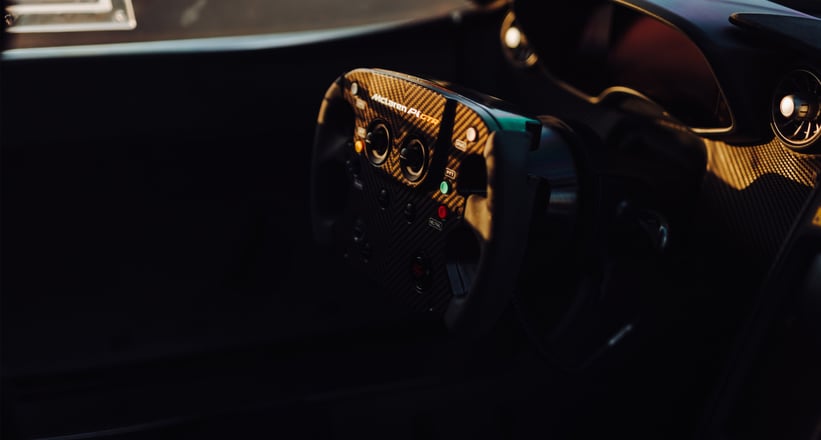 Cars like these are more than just four wheels and an engine, they embody thousands of hours of research, planning, designing, testing, and driving to create a sense of driving euphoria. The McLaren P1 GTR is a celebration of speed and aerodynamics, wrapped up in a refined and sleek design that gives it an other-worldly appearance. It considers the importance of its ancestry, its racing dominance, and allows those track-focused drivers to experience what innovation really looks like, without any road-car regulations to hold it back!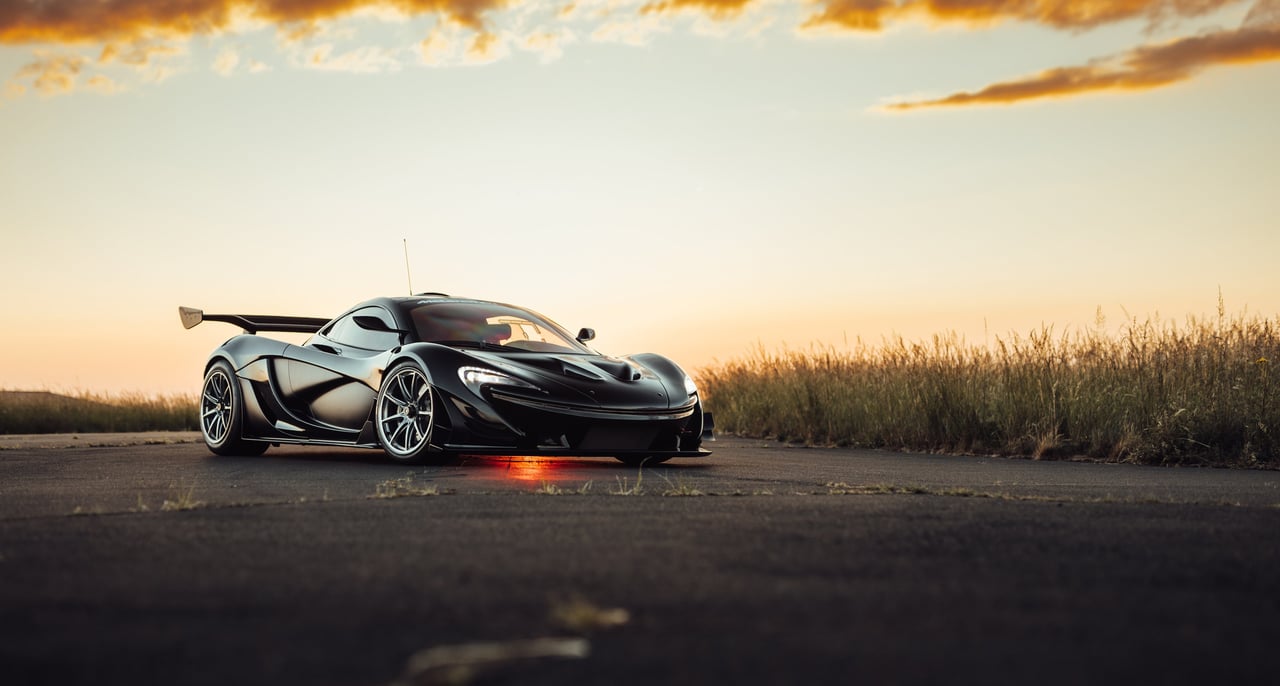 If you're longing for the ultimate track car, we can assure you it won't get much better than this, and this example is currently available at the Auto Nora GbR with a price tag of EUR 2,899,900, a figure that we suspect will only increase as the admiration for this incredible car continues to flourish in the years to come.
Photos by Dennis Noten