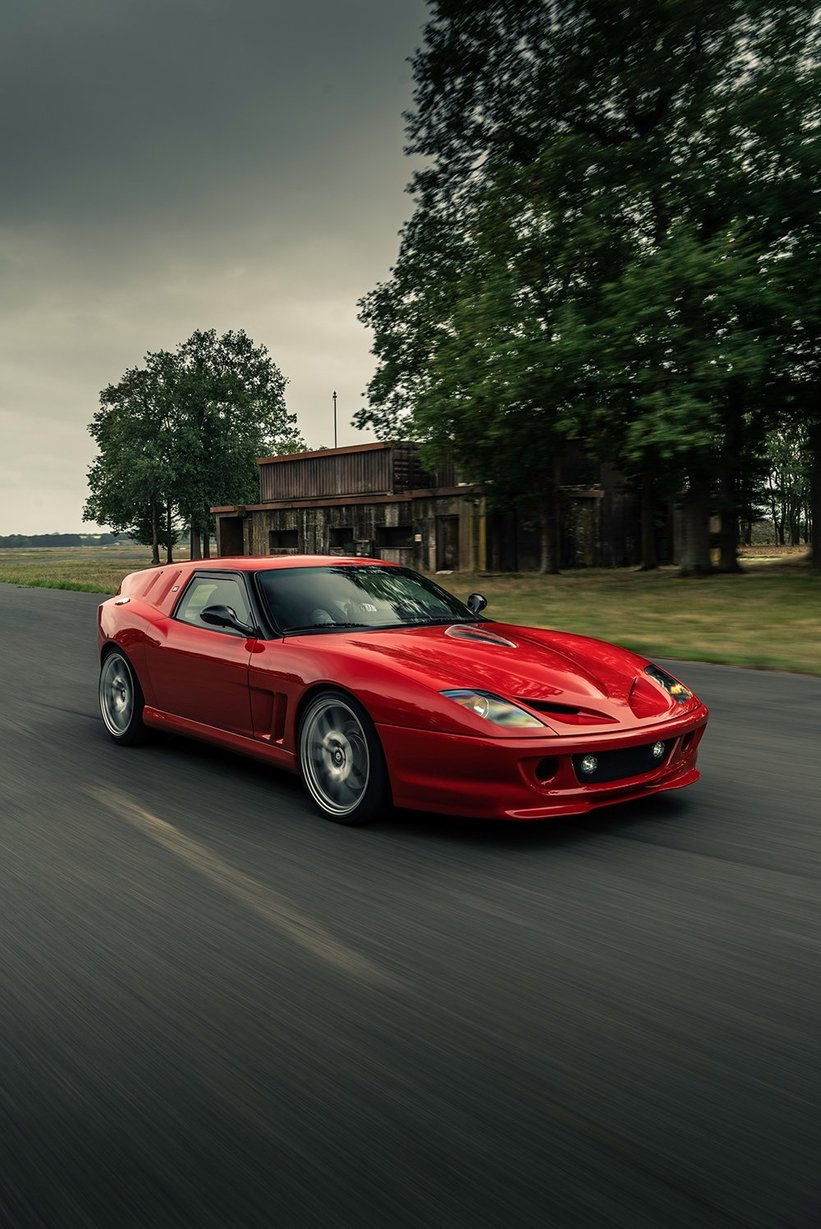 From Porsche 911s to Shelby Cobras and from Bullitt Mustangs to James Bond DB5s, the car world is certainly not short of backdates, restomods and continuations. But until now (to our knowledge) no one has created a fitting tribute to one of the most famous Ferraris of all time - the 250GT short wheelbase that was given a serious aerodynamic makeover to become the celebrated 'Breadvan'.
Few would describe the modifications that engineer Giotto Bizzarrini and bodywork guru Piero Drogo made to the car on behalf of Count Volpi's Scuderia Serenissima as 'beautiful,' but they turned the road-orientated 250GT into a wind-cheating racer that achieved Volpi's aim of out-pacing the mighty GTOs at Le Mans in 1962 - before a driveshaft broke four hours in.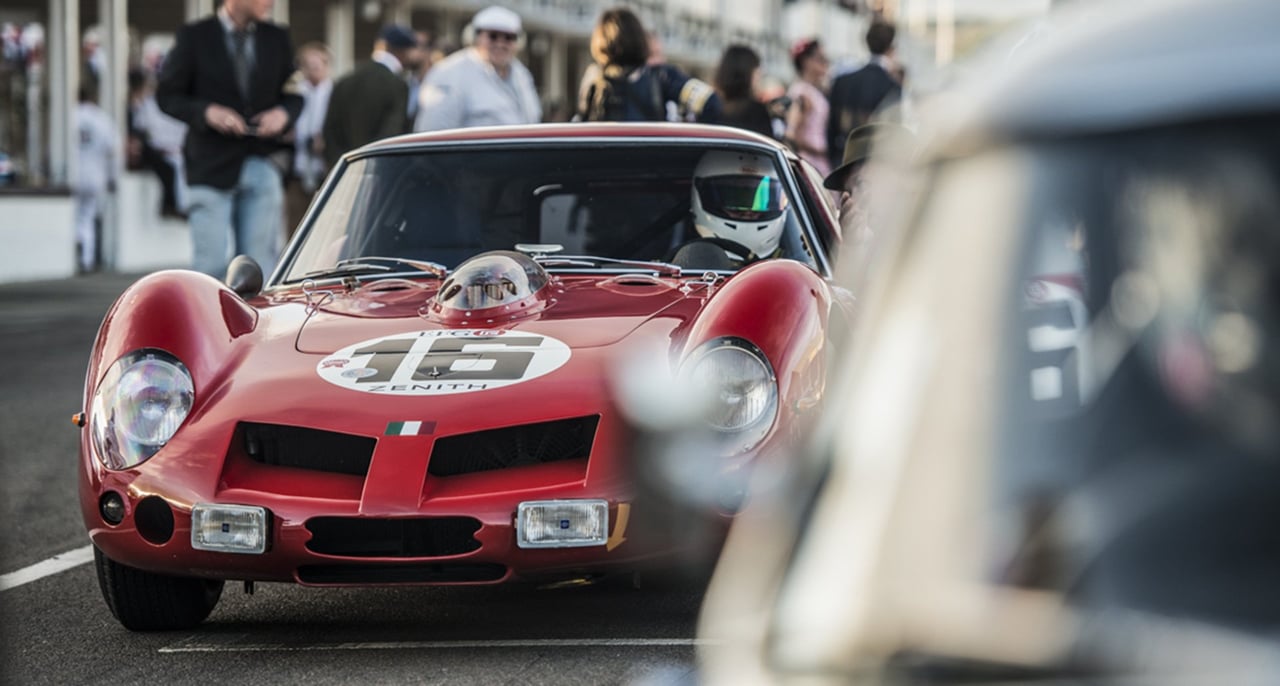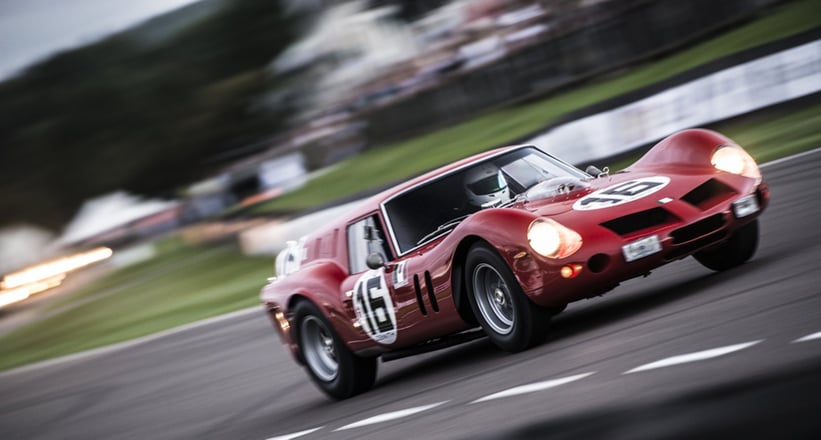 The Breadvan subsequently competed 'in period' for just three more years, but regular appearances at historic events since the mid 1970s have made this unique oddity famous around the world, causing it to develop a huge international fan base. And one anonymous German admirer loves the Breadvan so much that, back in 2018, he commissioned the remarkable 'hommage' to it that Classic Driver is honoured to reveal here for the first time in its final, completed form.
There's a new bakery in town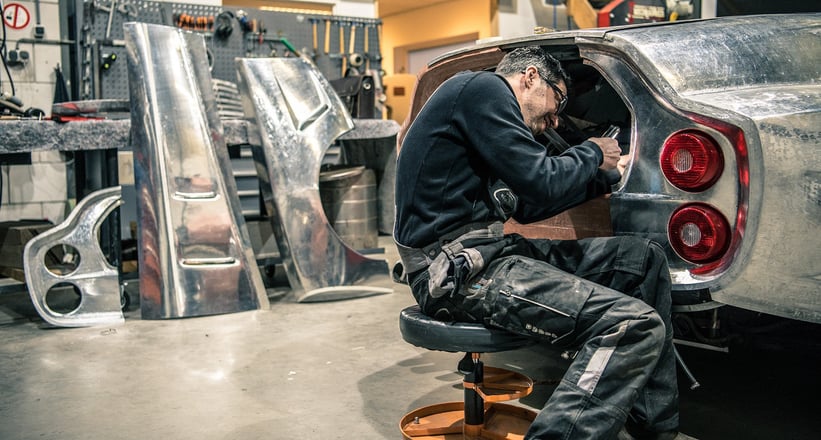 The man tasked with envisioning a Breadvan for the modern world was 36-year-old car designer Niels van Roij, a graduate of the Royal College of Art who ran his own studio in London for a decade before recently returning to his native Holland.
Prior to completing the Breadvan project, van Roij had already created a unique, two-door Range Rover coupe, a bespoke station wagon based on a Tesla sedan and the magnificent Rolls-Royce 'Silver Spectre' shooting brake.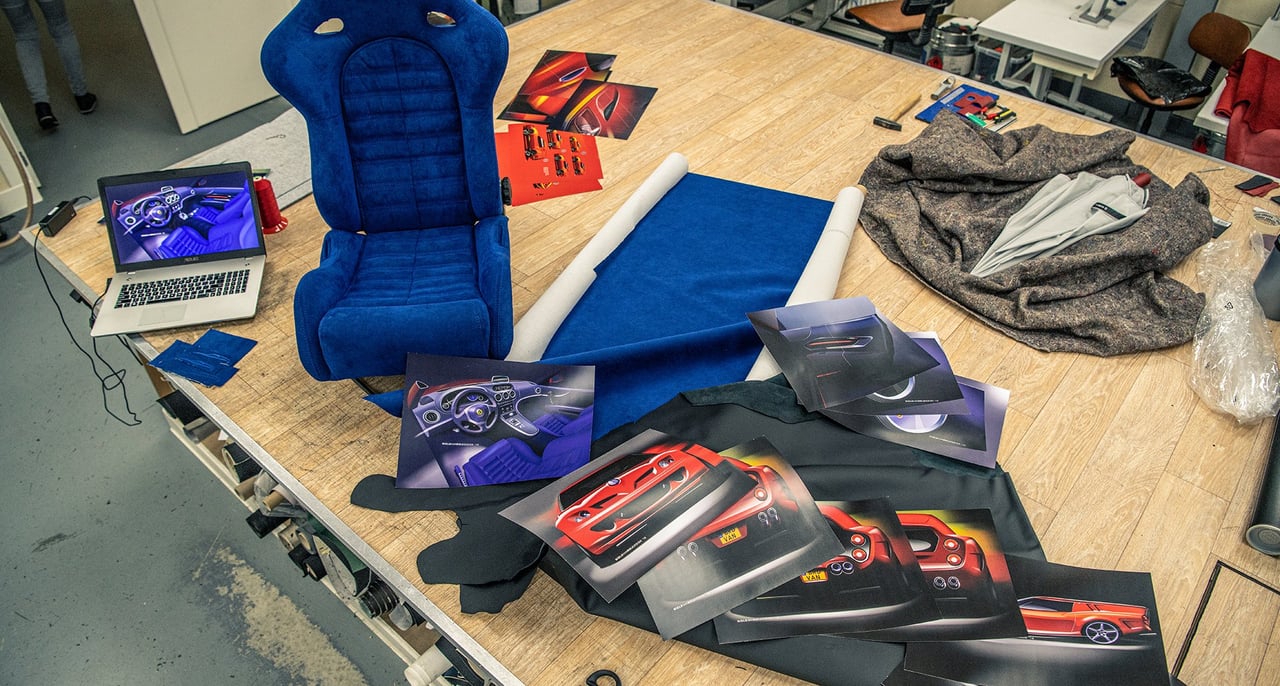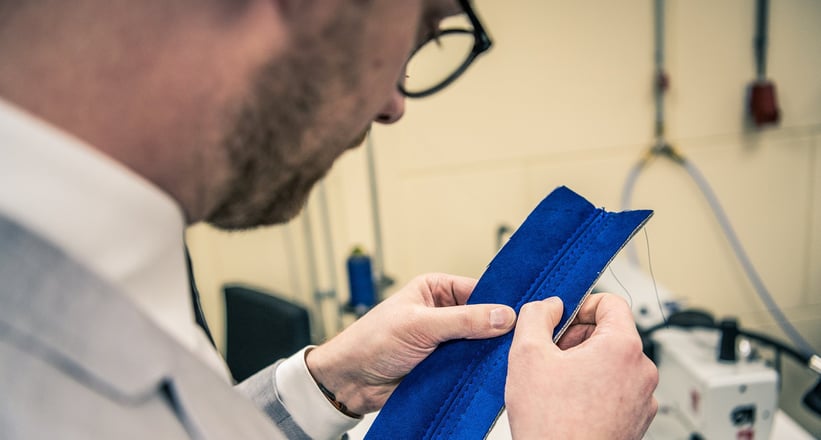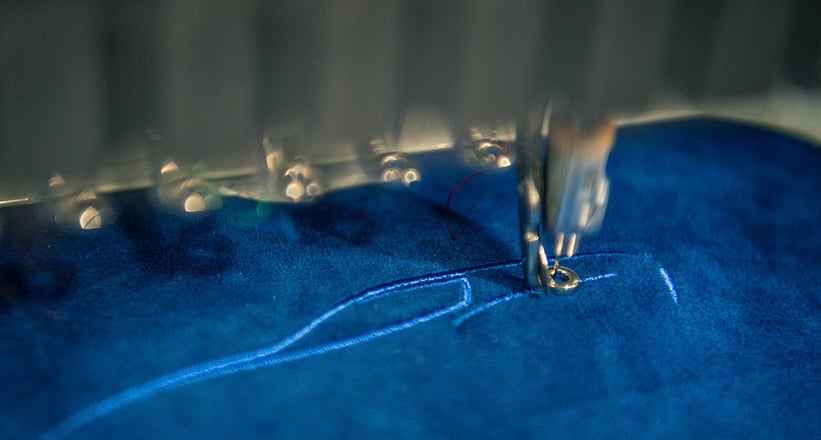 In keeping with the V12, front engined, manual gearbox configuration of the 1961 Ferrari 250GT on which the original Breadvan was built, a Ferrari 550 Maranello was chosen as the basis for the hommage and the example van Roij's client sourced for the project was in excellent, original and undamaged condition.
Sculpt rather than butcher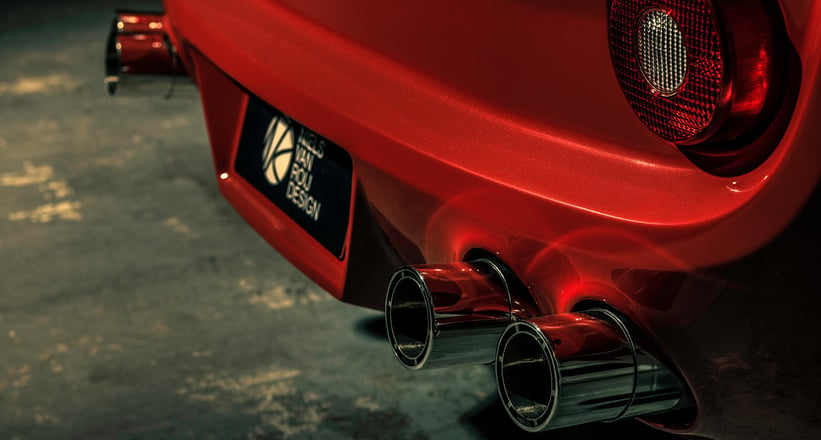 "The point of the exercise was not to make a slavish copy of the 1960s car, but to pay tribute to it in a modern way," says van Roij. "As with a modern Porsche 911, you can see the bloodline, but it is not at all retrospective. "The original Breadvan is certainly not a 'looker', but that is very much because it was engineered to be purely functional in the space of a very short time frame - the people working on it just cut holes where they were needed to achieve the desired result. We had the luxury of being able to approach things from a design and styling point of view, so we could sculpt rather than butcher."
But once designer and client had agreed on the overall concept, the original bodywork of the 550 was set upon without mercy - other than the windscreen, there is not a single part of the exterior that was not dramatically altered, starting with the back end that was largely cut away to enable the new 'Breadvan' tail to be created, first as a mock-up in clay and then using aluminium, formed manually by panel beater's hammer and English Wheel. "Although we didn't try to copy the 1962 car, one thing we found we could not improve on was the rake of the rear end. We tried lots of alternatives, but the one that really looked right used exactly the same angle as the original ."
That track-ready feel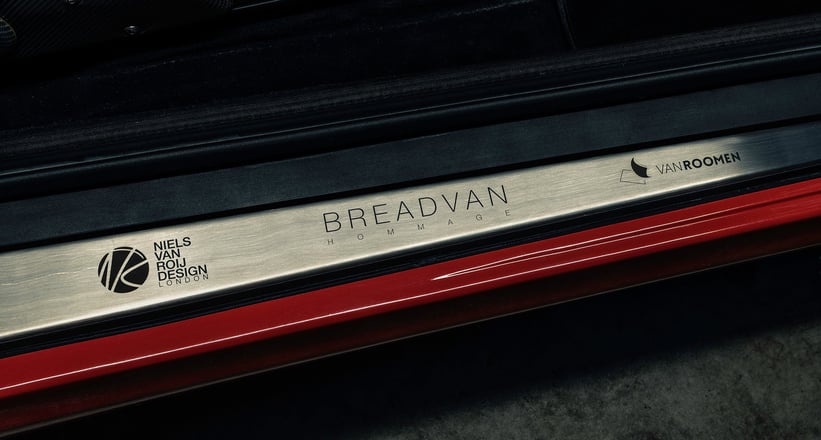 Only on close inspection does it become fully apparent just how much work was required of Dutch coachbuilder Bas van Roomen, a specialist restorer of classic Ferraris, Maseratis and the like. The 550's A-pillars were chopped out in order to give the windscreen a more 'visor-like' appearance, the rear bumper was done away with altogether, existing bodywork vents were heavily modified and others were created.
Just like the '62 Breadvan, the new one was equipped with a set of Koni shock absorbers, this time specially made units based on the double-adjustable 8211 series used for many years on F1 cars, with state-of-the-art Vredestein high performance tyres being chosen to further upgrade the 550's road-biased handling to a more track-ready feel.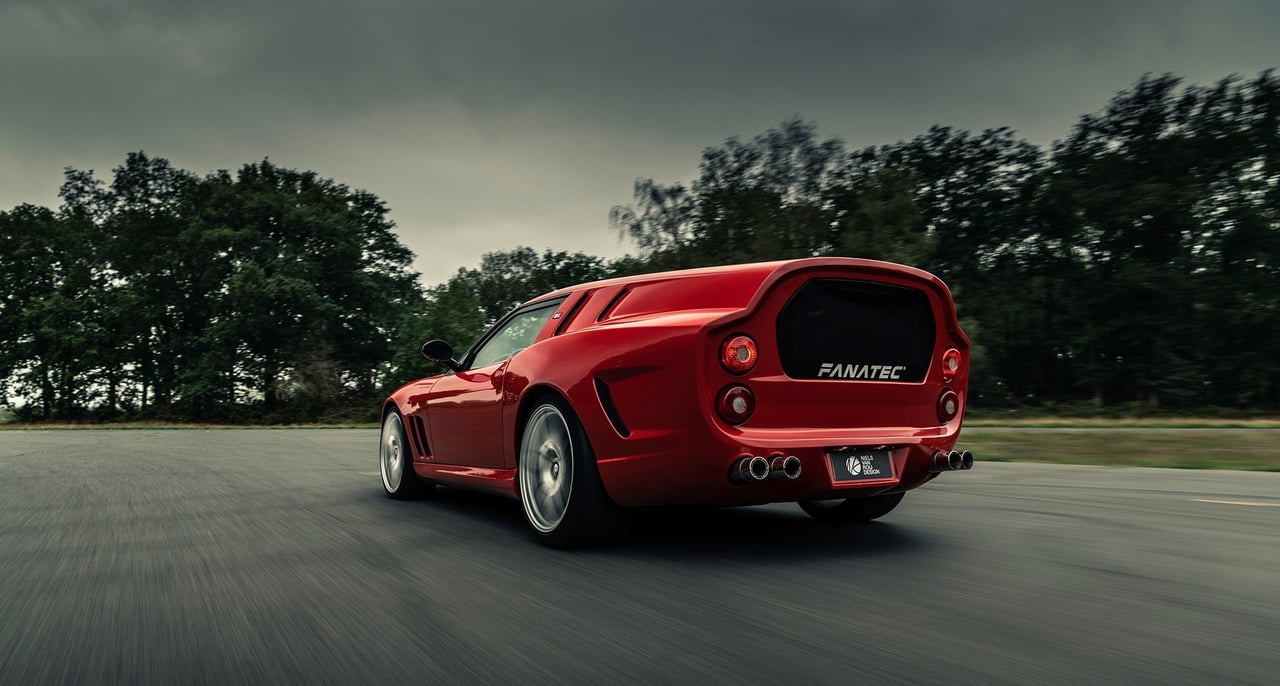 Inside, meanwhile, the raw, form-and-function aesthetic of a '60s race car was achieved by stripping-out all of the 550's sound proofing material and fitting sliding windows and cord door pulls. The special-order carbon seats were trimmed in Alcantara of the vibrant blue typically seen in classic Ferrari competition cars and black, quilted leather was used for the headlining and door cards - although certain areas were left in their bare metal state, complete with 'planishing' marks from the panel beater's hammer.
Ready for the Autobahn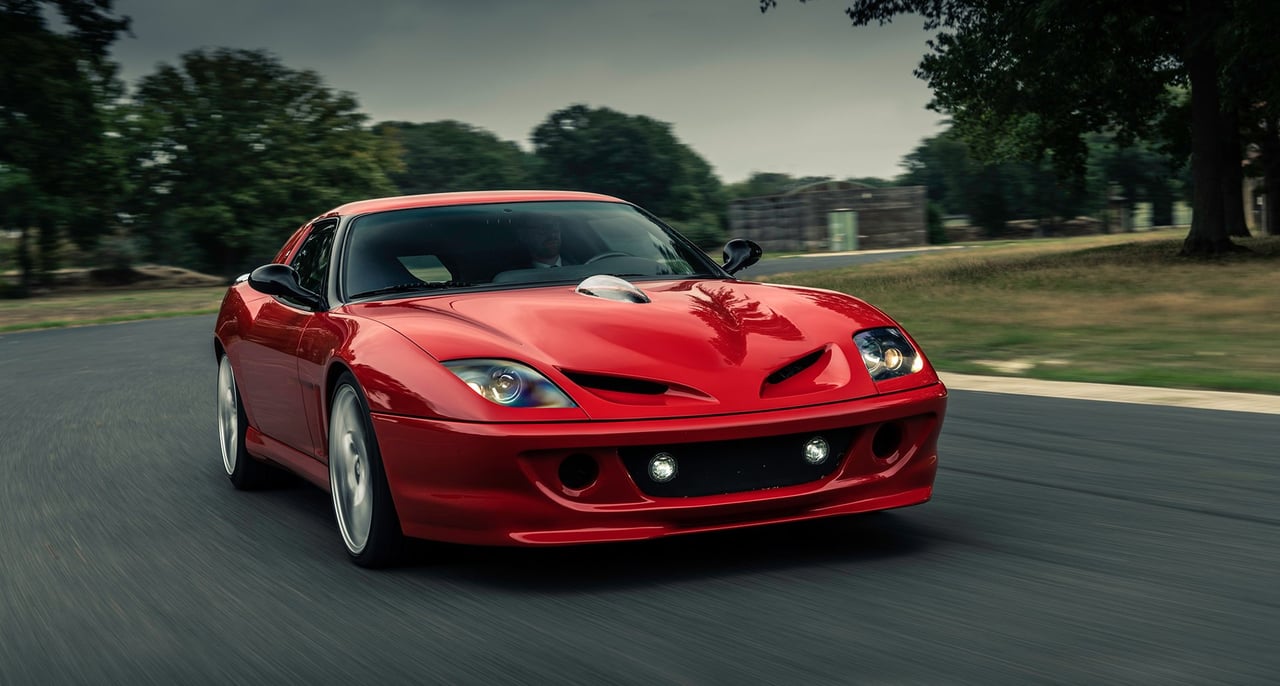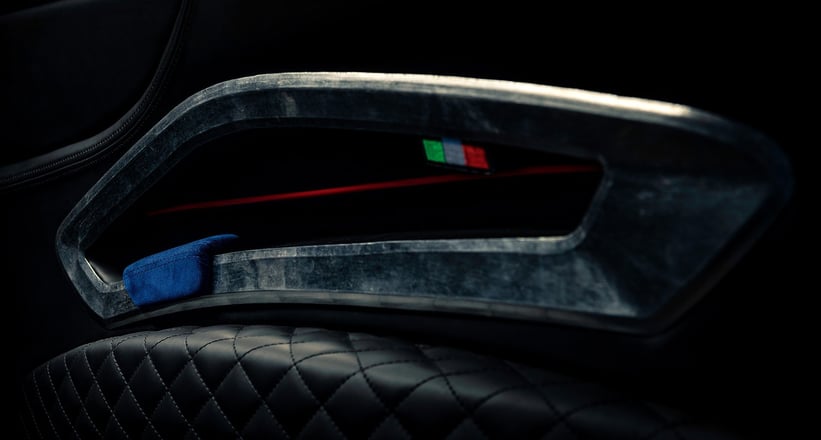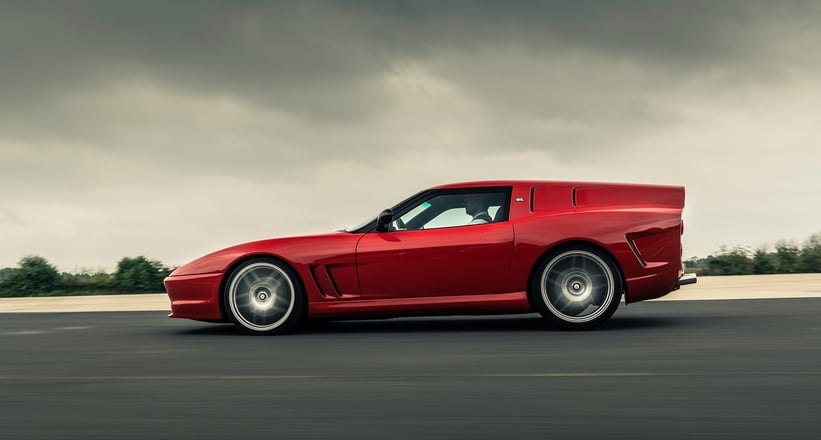 "One criticism of the standard 550 Maranello is that it is rather too quiet," says van Roij. "So we fitted the Breadvan with a freer-flowing exhaust system and, although the client didn't want any engine or performance modifications, the car now feels more raw and exciting to drive."
And, says van Roij, drive it he will - on a very regular basis, almost as a day-to-day car. "We don't believe that a car shouldn't be used just because it is special - and the owner of the Breadvan feels the same. It will definitely be seen out on the roads and Autobahn."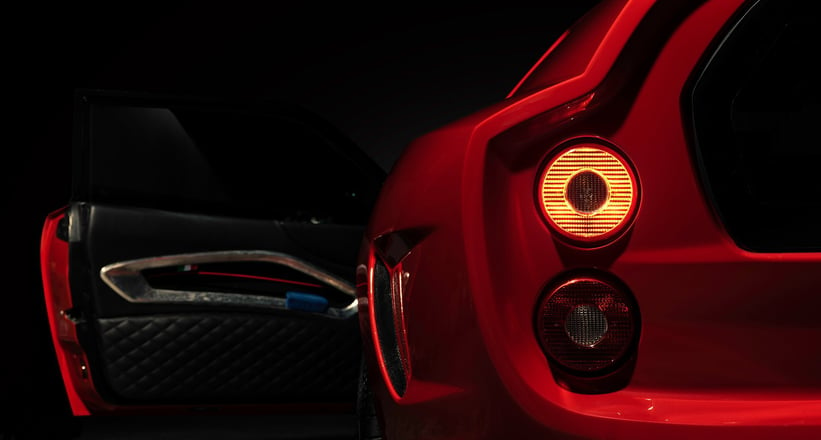 As is usual in these situations, van Roij is frustratingly discreet about how much the Breadvan project cost to complete - but, considering it demanded at least two years of continuous work from a team of experts, it would certainly not have been cheap. Although everything is relative - when the 'real' Breadvan was involved in a shunt at the Goodwood Revival in 2015, news reports speculated that it was worth $23m. On that basis, this new one was probably a bargain.
Photos: Niels van Roij / Rémi Dargegen (original Breadvan)