Classics on the Corkscrew: The 2014 Monterey Motorsports Reunion
Last weekend, Monterey reverberated to the sound of horsepower as over 550 historic cars descended on the famous Mazda Raceway Laguna Seca for the annual Rolex Monterey Motorsports Reunion…
With 15 competition groups, the breadth of racing and diversity of entrants was truly astounding. Anything from pre-War Grand Prix cars to monstrous Can-Am machines, and from beautiful 1960s GT racers to Trans-Am and Formula Atlantic thoroughbreds, the Monterey Motorsports Reunion is a feast for enthusiasts of all ages.
Mighty Maseratis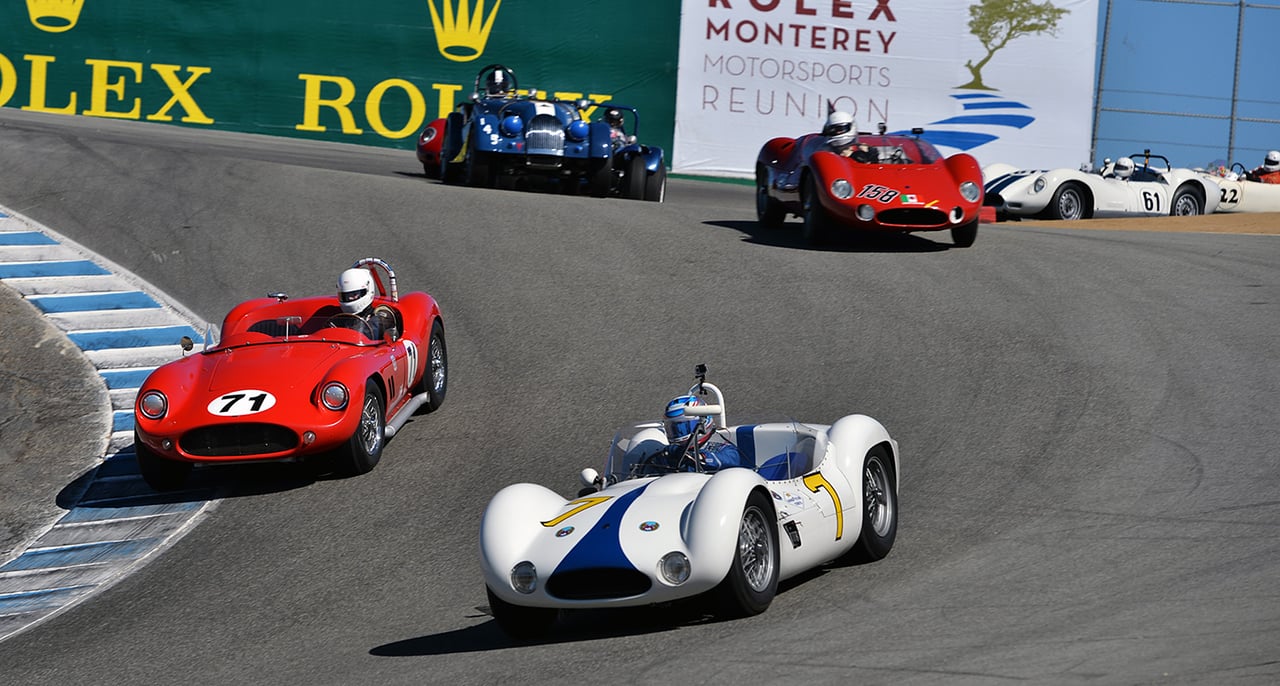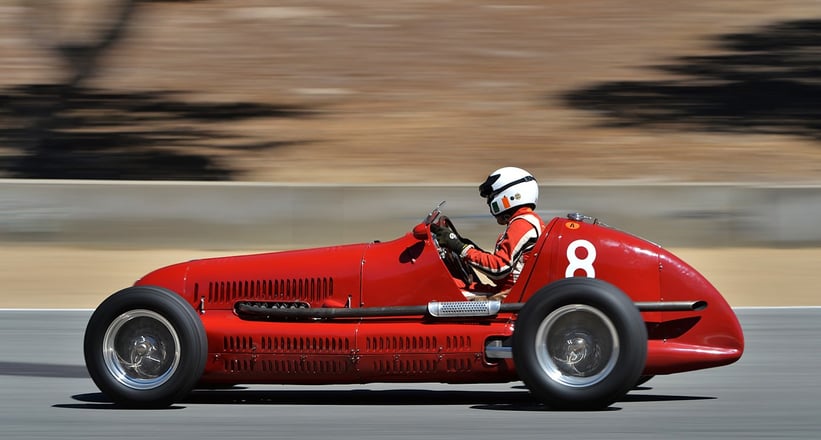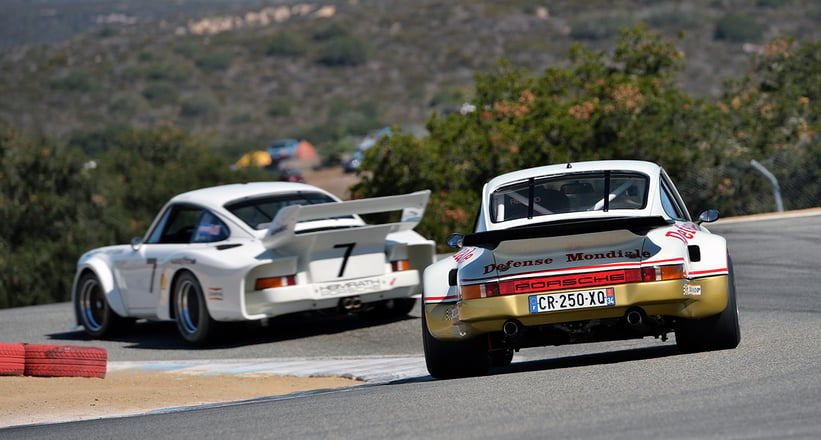 In its centenary year, Maserati was appropriately enough the featured marque, displaying some significant models in a dedicated heritage area. These included the world's oldest running Maserati, a 1928 Tipo 26B. Given its active condition, the opportunity for it to join a 250F and 300S on a Trident-themed parade was too good to pass up. Well, it would have been rude to deny spectators the chance to see this special car in action.
As the event is billed as a 'museum in motion', naturally there were Maseratis racing in anger, too, such as the beautiful Tipo 151 driven by Derek Hill, son of 1961 Formula One World Champion, Phil. Other star guests included Sir Stirling, who was happy to shoot the breeze with like-minded enthusiasts, and five-time Le Mans victor Derek Bell, racing a beautiful Maserati 300S.
It's telling of historic racing's burgeoning popularity that current racing stars are increasingly taking to the sport on their weekends off. Take Marino Franchitti, for example: a Tudor United Sports Car racer driving his good friend Harley Cluxton's Gulf-Mirage GR8 on the demanding Californian circuit. He appeared to be having so much fun with the DFV-powered prototype that he, er, actually ran out of petrol. Well, that's what we like to believe…
Star cars and drivers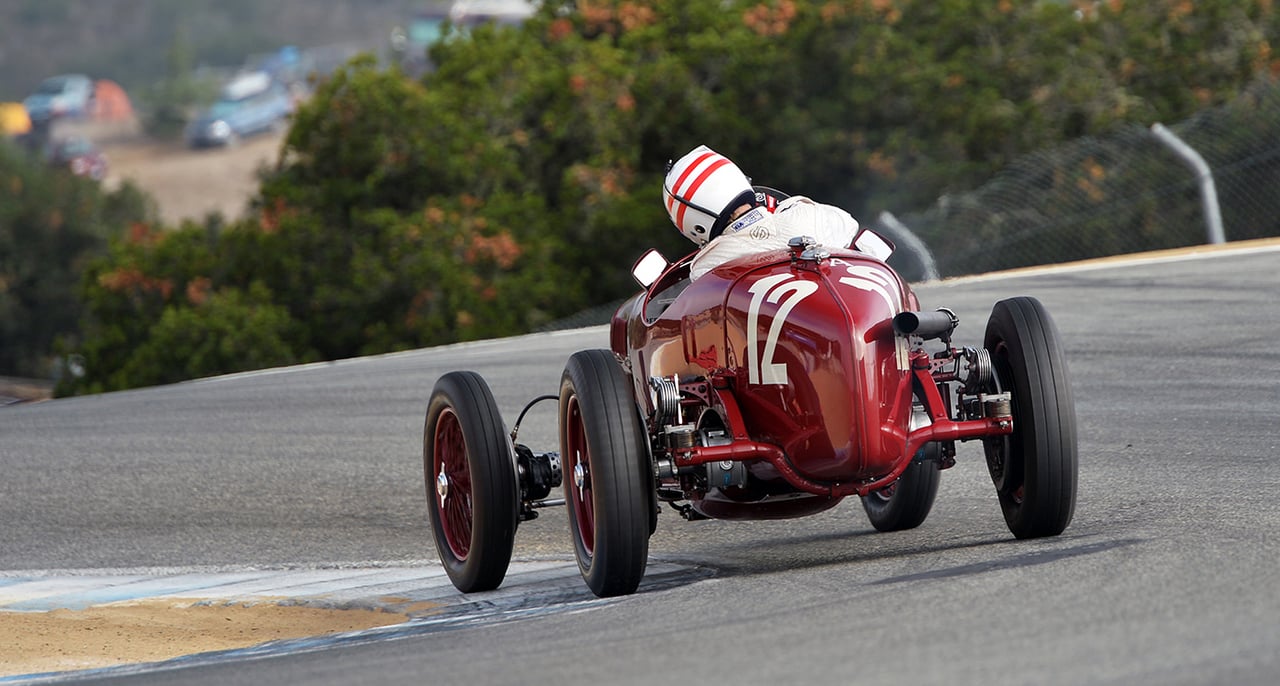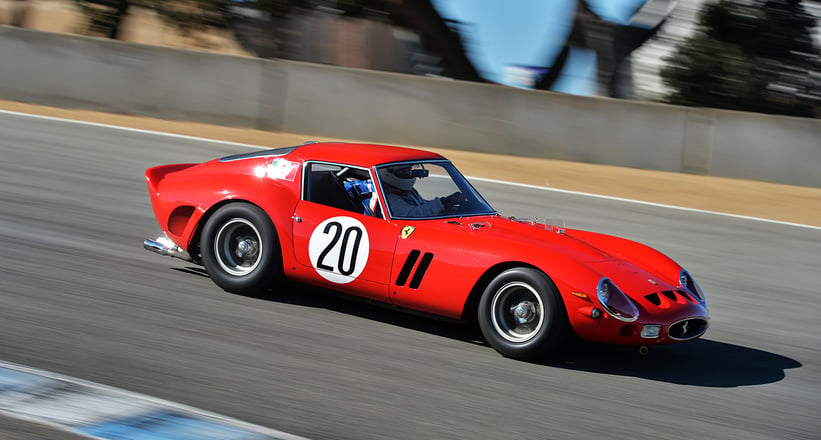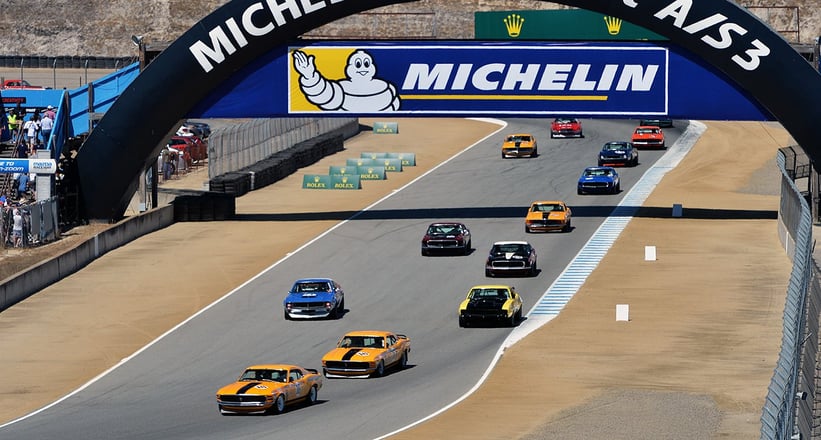 Other Classic Driver favourites included Jon Shirley's Alfa Romeo Tipo B (P3), the car in which Tazio Nuvolari embarrassed the Silver Arrows (and the Nazi party) at the 'Ring in 1935, Tom Price's stunning Ferrari 250 GTO, which he has vowed he'll never sell, regardless of value, a plucky Morgan Three Wheeler and a fearsome Shadow DN4-1P Can-Am car. These cars aren't pussy-footing around one-by-one either, they're often dicing for position, almost trading paint – it makes fantastic viewing, especially at corners such as the infamous 'Corkscrew'.
According to the organisers, the event is getting more and more popular every year. In the words of ex-Alfa Romeo/Autodelta star Giovanni 'Nanni' Galli (who raced a GTA 1600 Corsa over the weekend, almost identical to that in which he earned success in the early 1960s), "People love the old cars". Hear, hear!
Photos: © Drew Phillips for Classic Driver