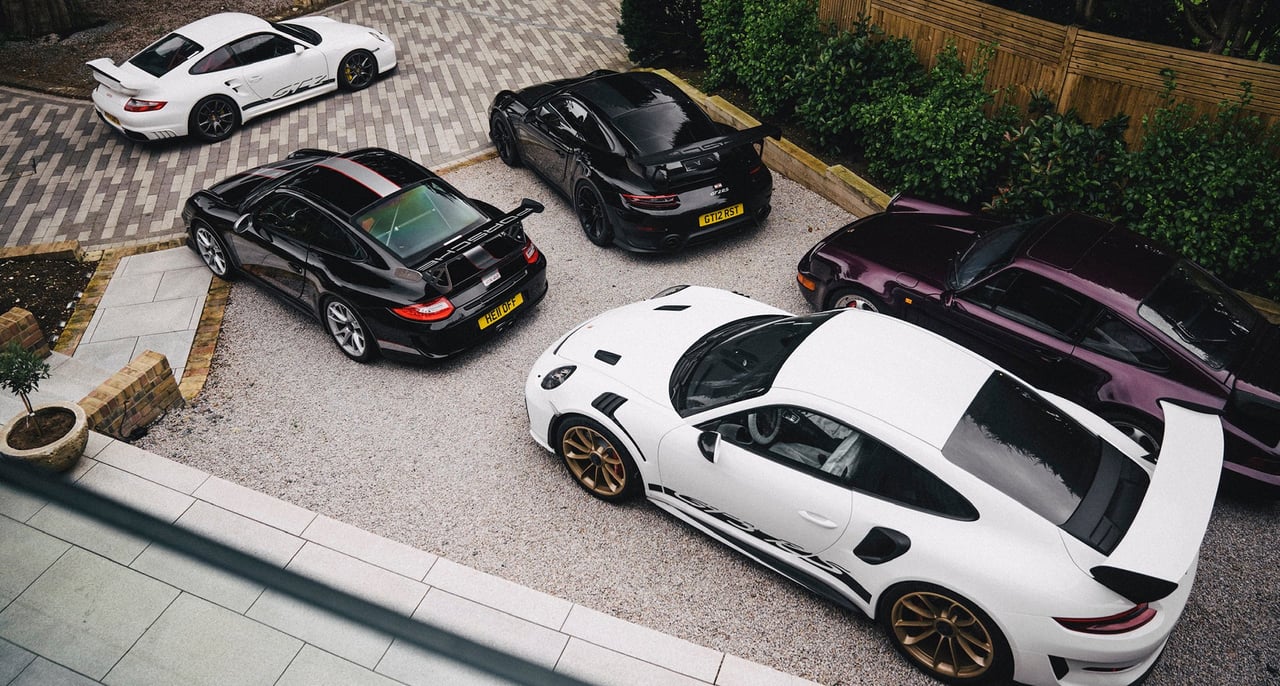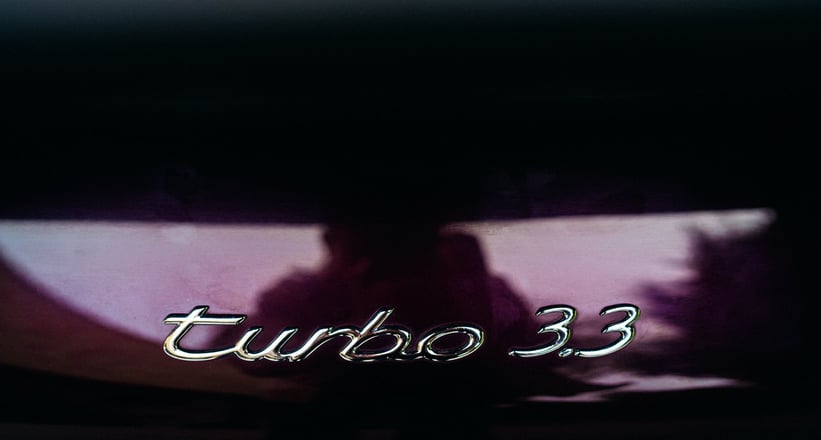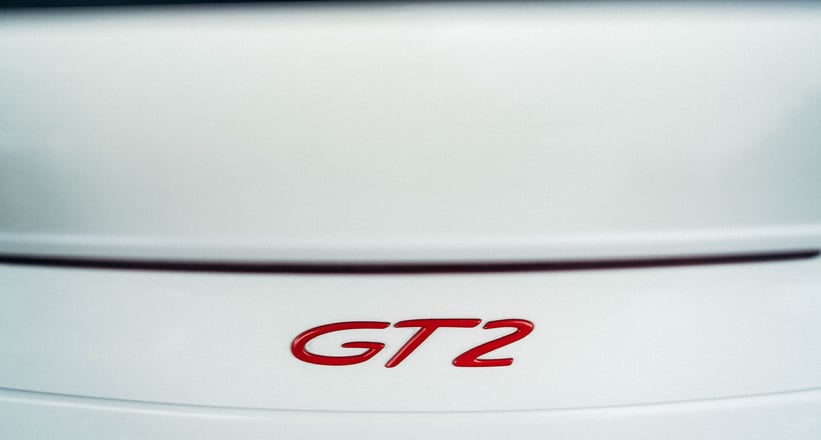 'Peak car' has become a much-used phrase in the last 12 months. It can be applied to a really great classic that delivers everything anyone would need to get complete driving enjoyment. Applying it to modern cars is much trickier. Most super and hyper cars are simply too fast to be enjoyed on public roads, plus their lack of steering feel, and sheer size, removes that all-important engagement.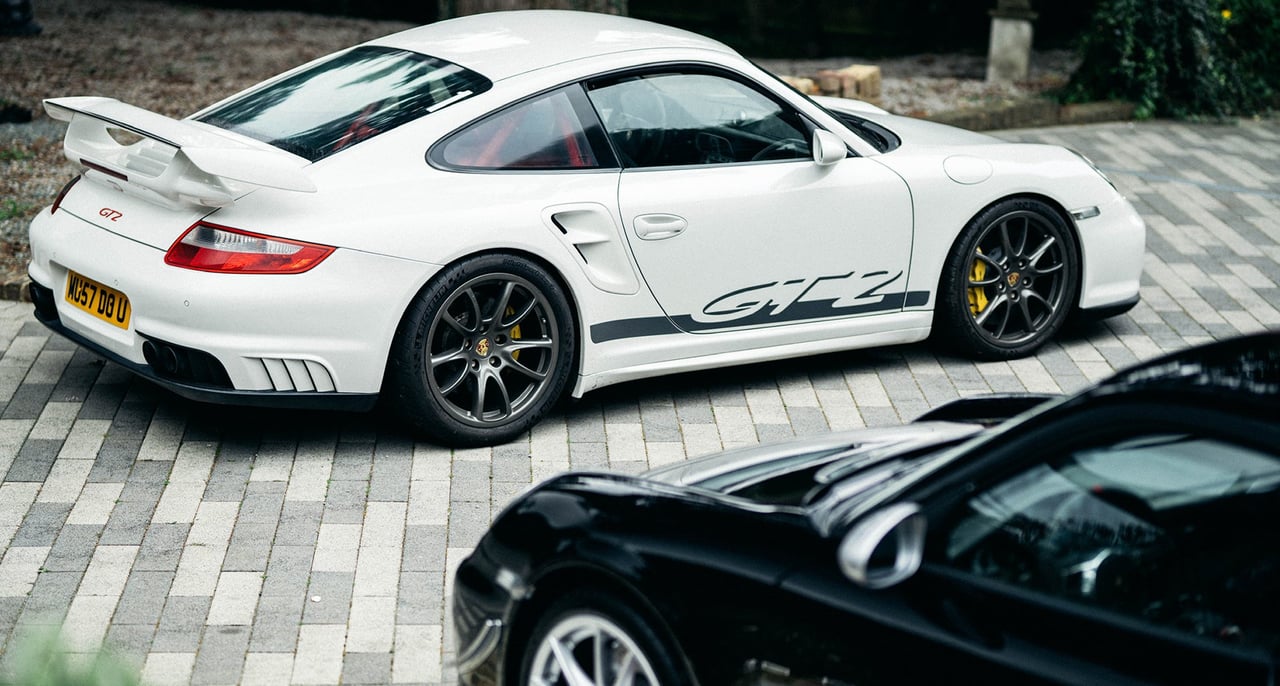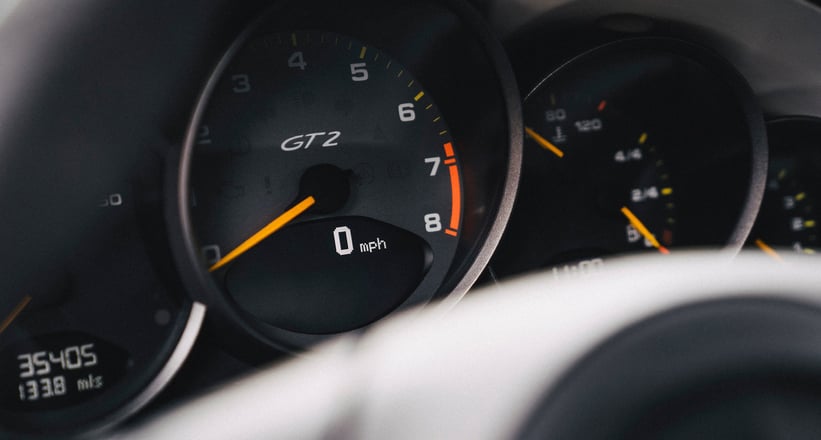 The 997-generation Porsche 911 is regarded by many as 'peak car' in any of its guises, but parked in front of me right now is one of the most extreme variants, the GT2. It's very kindly on loan for the weekend from a private collector. My orders are to take good care of it, but to also blow out the cobwebs ready for him to take it to Spa for a trackday in September. Mission accepted.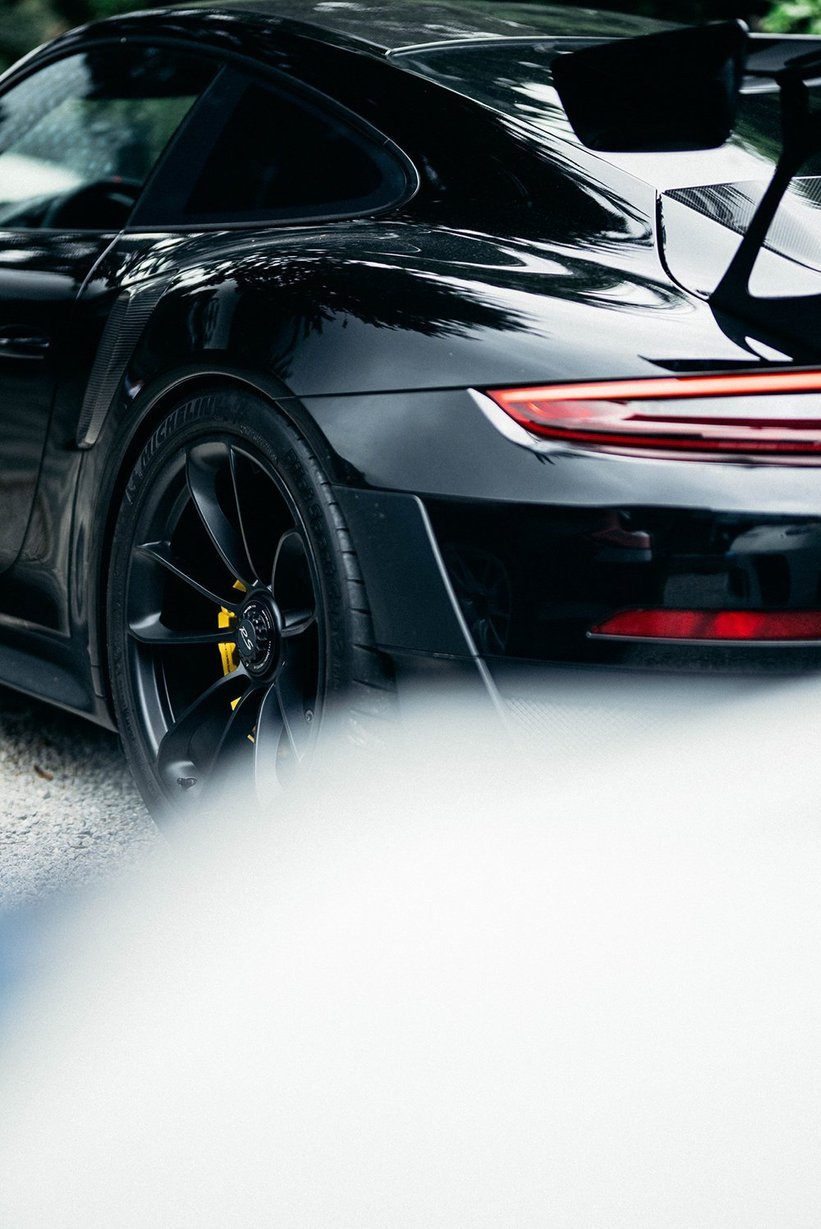 It's a 1.5-hour drive to Folkestone, and we've been advised that with current restrictions we need to arrive an hour before departure. Luckily, we're on flexi crossings, but there's the M25 to deal with, as well as numerous road closures and the small matter of a five-hour drive through the night once we disembark. Classic Driver loves a challenge.
You might think there's no rush as the race doesn't start until Saturday, but TAG Heuer has arranged for Classic Driver to lap the legendary Circuit de La Sarthe in a Porsche on Friday morning, and there's no way we're missingthat opportunity! To ensure we don't, we've even been sent a TAG Heuer Carrera to keep track of time, so there are no excuses!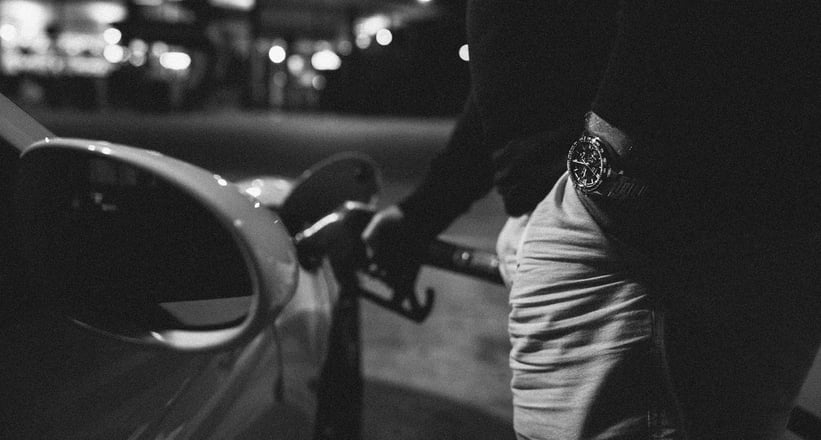 It's 10.30pm as we get to Folkestone and the next available train is at 11.20. After a quick power nap, at 00.55am local time, it's time to really stretch the legs of the GT2. Our route takes us along the Northern French coastline, before dropping down to Rouen and then southwest to Le Mans. Our ETA says 05.24am and we hope to at least grab a shower and croissant before getting out on track!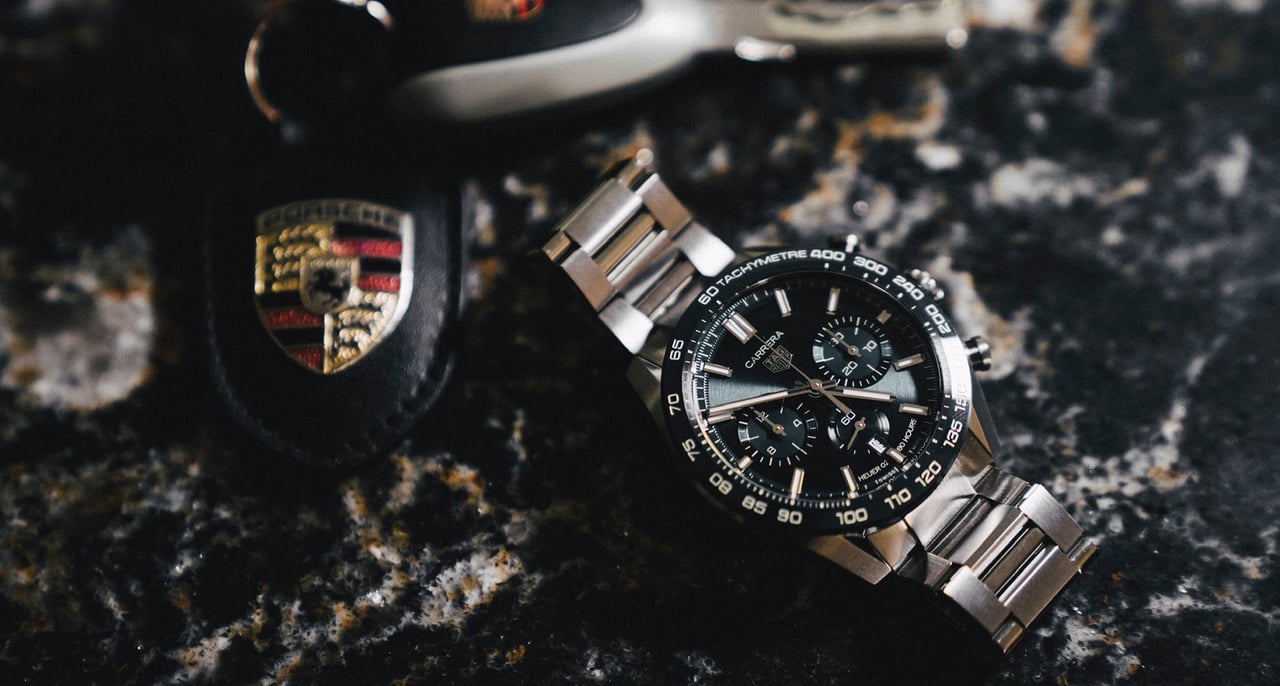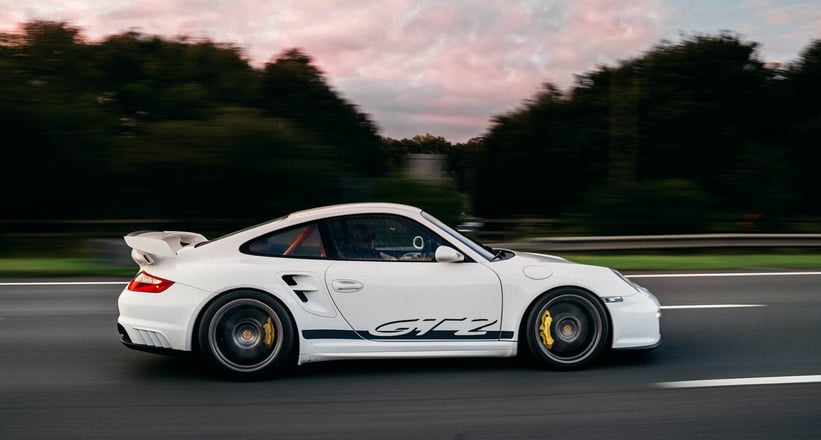 We have to also keep in mind a fuel stop and our duties to capture this occasion, so there are some pictures to go with the story! It feels so good to get back on the French autoroutes, and with some heat through the engine, it's time to cut that ETA down. The 997 GT2 has that delicious analogue feel about it. I was worried the turbo may feel a bit old-school in the way it delivers power, but it's surprisingly usable, even on rough UK roads.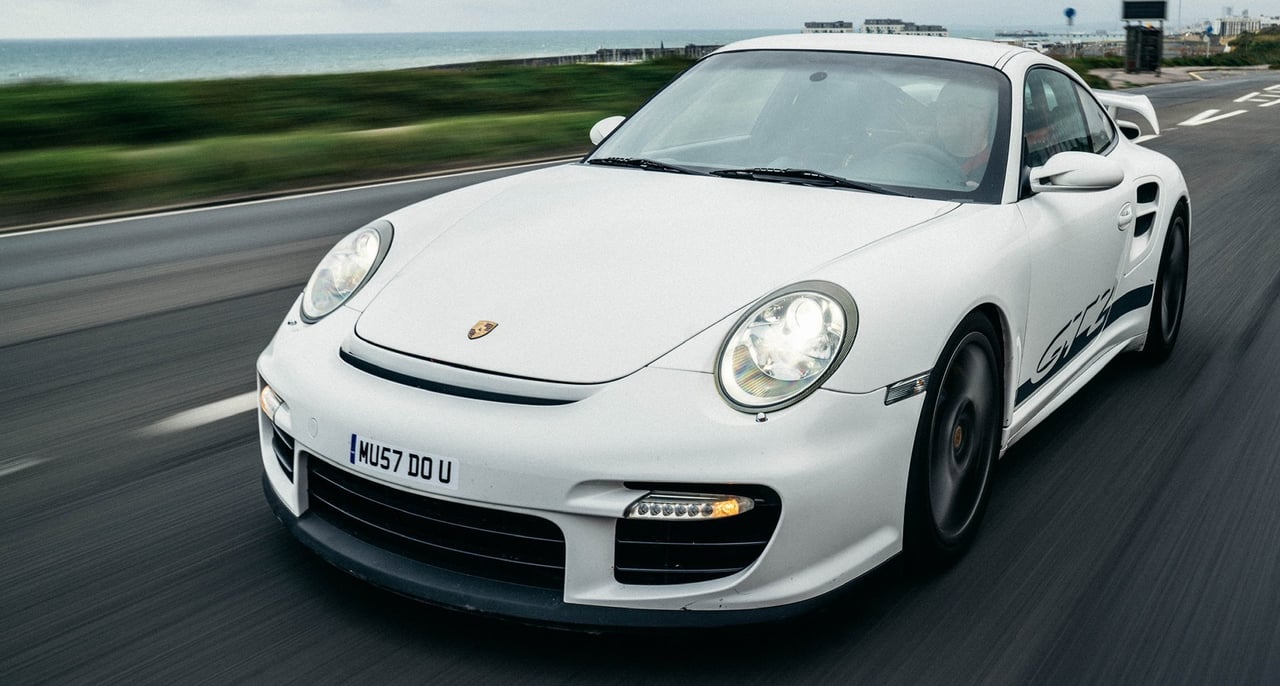 While 523bhp and 502lb/ft of torque doesn't make any headlines today, back in 2008 it was a big deal. Incorporating elements of the GT3 chassis, the 997 generation was the most usable 911 GT2 to date and, as we cut a dash across Northern France, confidence levels quickly rise. There's no alarming surge of turbo boost to send you towards thenearest ditch, just a smooth but forceful delivery of power that soon has you pushing the throttle harder in the lower gears.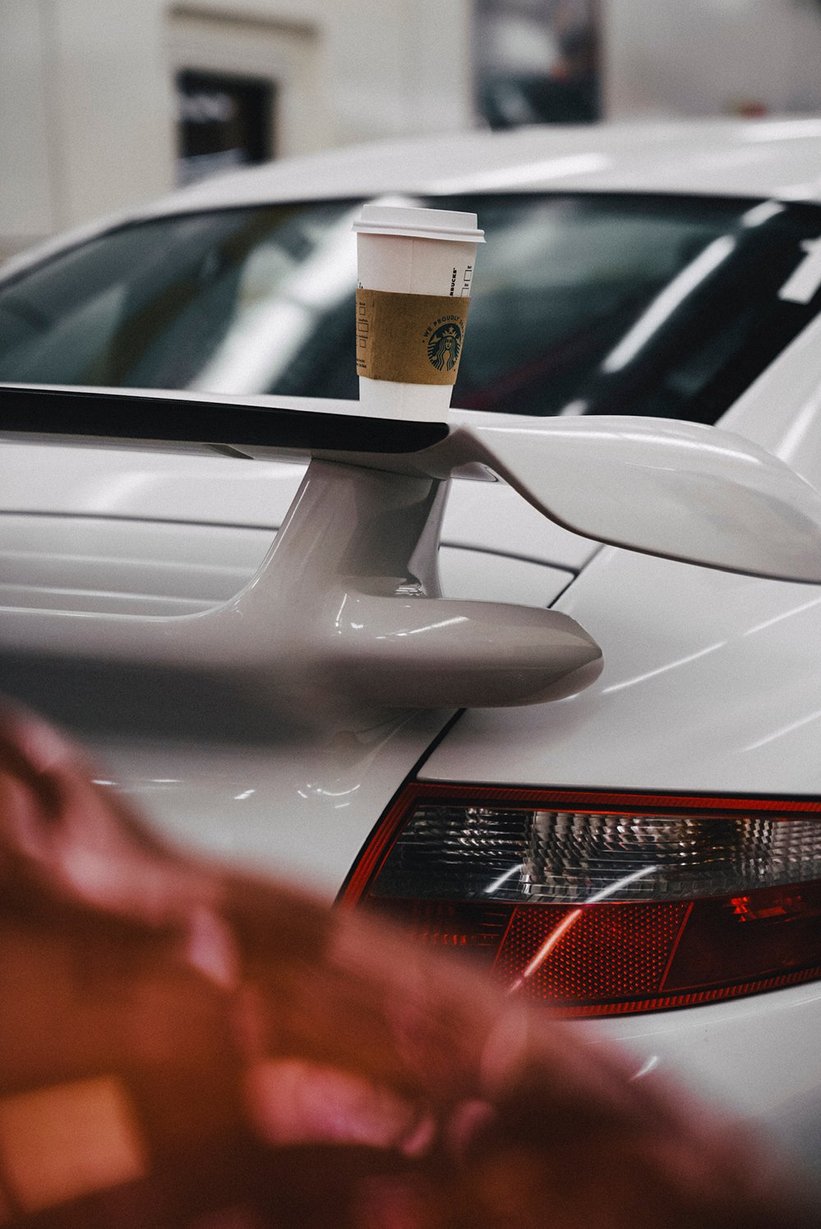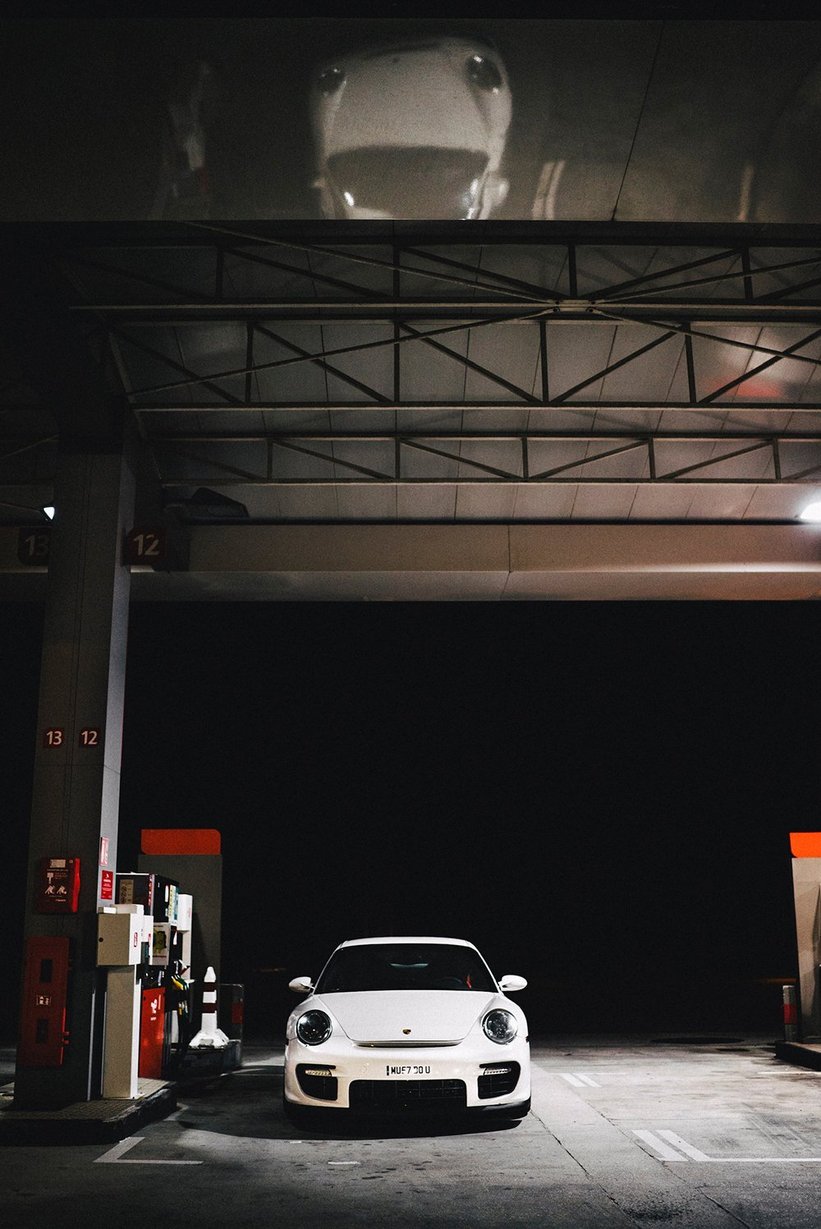 It's just before 3.00am as we circle around Rouen and navigate a few random road closures. Porsche and driver both need a boost at this point, so it's time for a fuel stop and a quick espresso to keep all machines at peak operating level!
From Rouen, there's a further 200 kilometres to Le Mans, but the roads are deserted and we make short work of the final leg. The plan is to park up at Mulsanne corner and get some pictures, but a quick check of the sat nav alerts us to the fact that the road is closed; we'd hoped it may have been open for the evening ahead of the track activities tomorrow.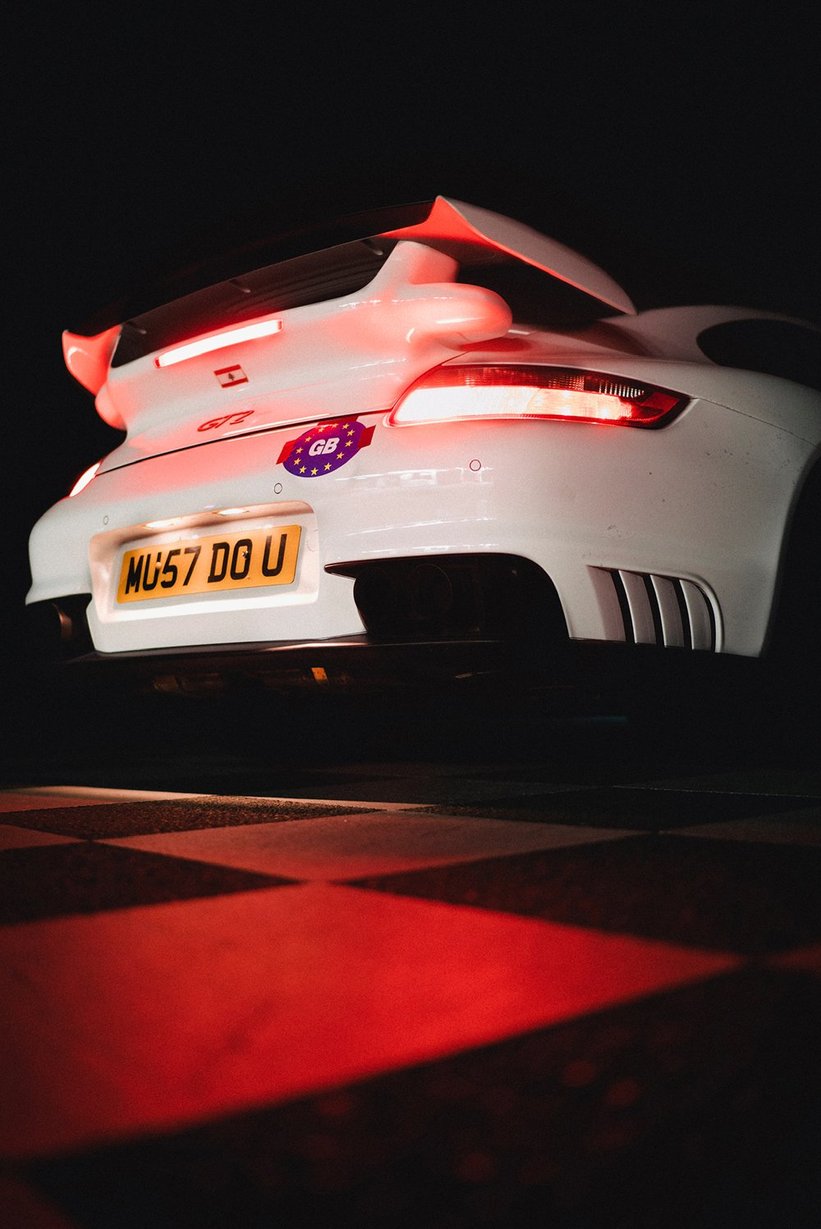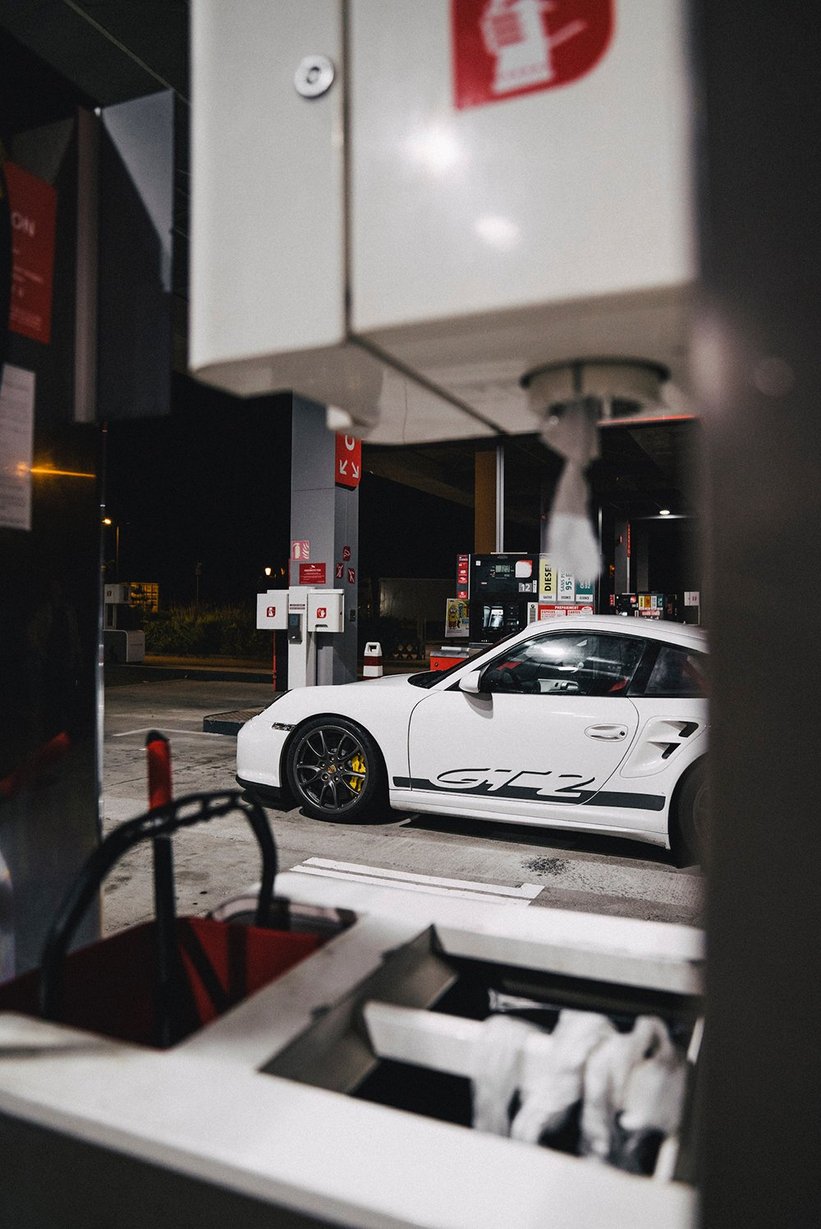 Instead, we park up at the circuit's main entrance to get some photos and then head off to find our home for the weekend: Le Château de La Vaudère. It's 6.00am by the time we finally park up and TAG Heuer is already there, waiting to welcome Classic Driver in.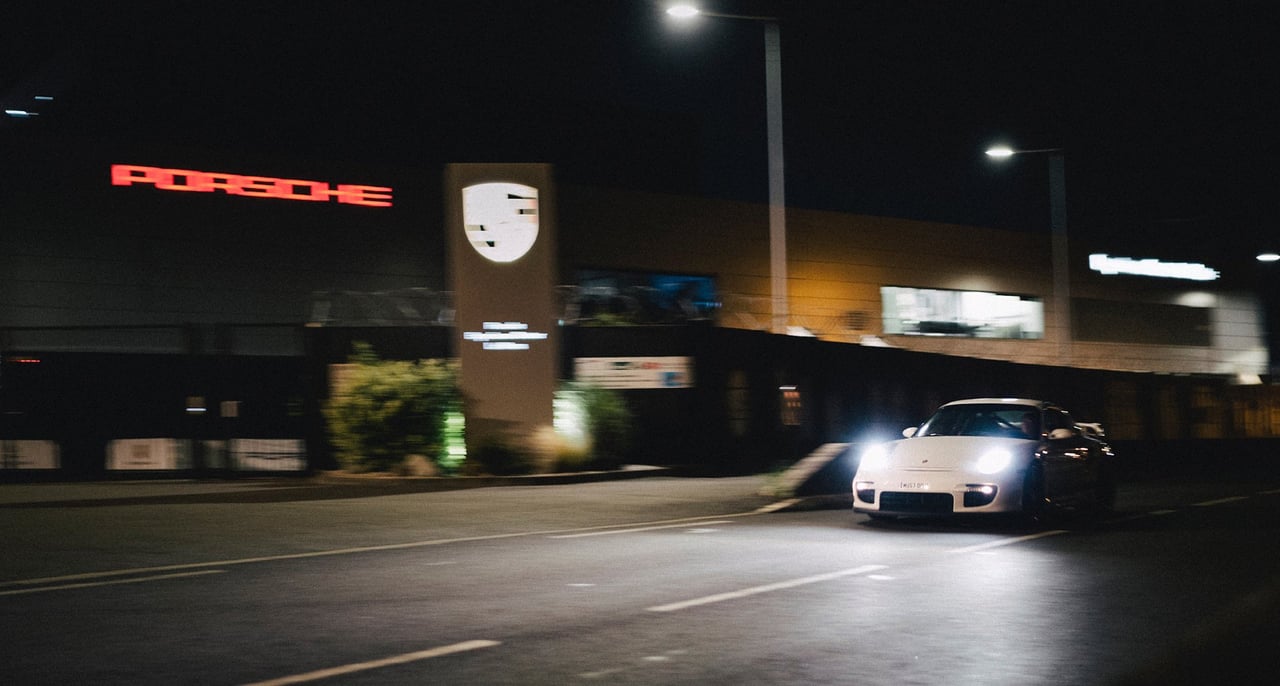 A quick nap, shower and croissant later, and it's time to head back to the circuit for a weekend of track action. The 997 GT2 is a perfect reminder of why we love driving; the engagement we get from analogue cars is so important and something we think some manufacturers need to be reminded of. Thankfully, Porsche is pretty good at that and, looking at the analogue TAG Heuer on my wrist, it's time to put that comment to the test around the legendary Le Mans circuit.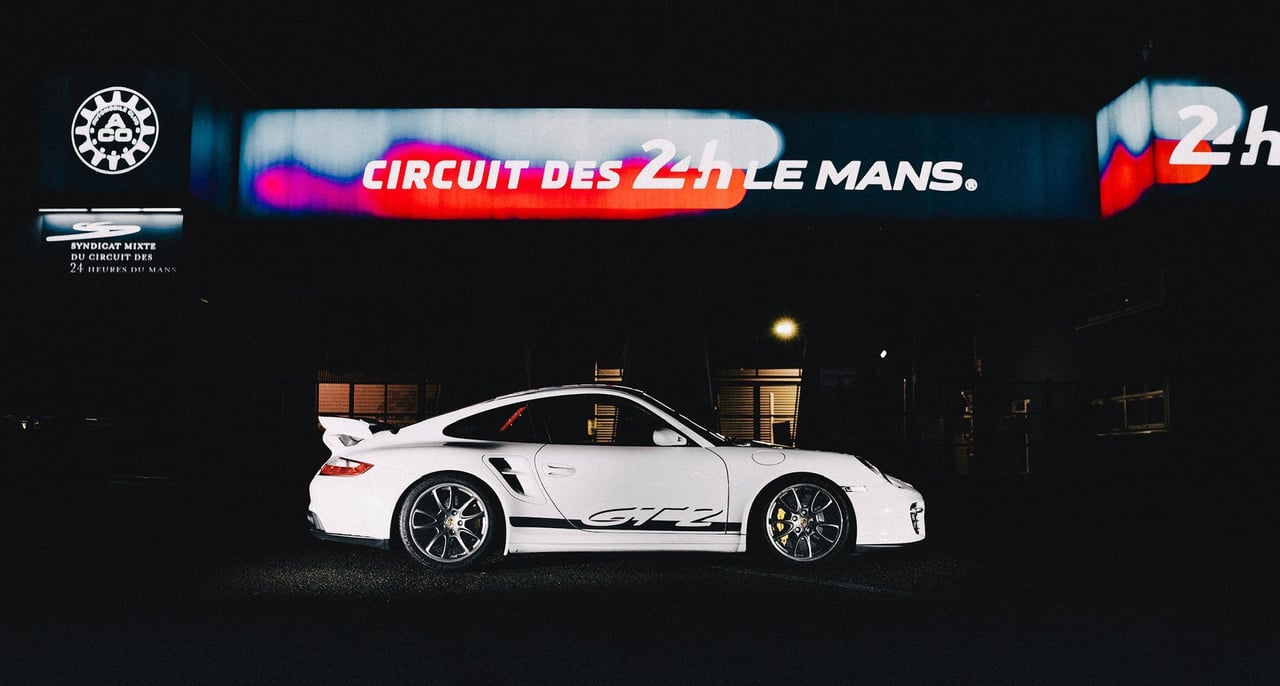 Photos: Nine3Co for Classic Driver © 2021