Bugatti has gathered its six Veyron 'Legends' in Monterey
Having drip-fed each 'Legend of Bugatti' Veyron Grand Sport Vitesse to the market over the course of a year (culminating with the 'Ettore Bugatti' edition, revealed just last week), Bugatti has gathered all six 'Legends' in Monterey…
While one-offs and limited editions from mainstream marques are fairly humdrum, Bugatti's 'Les Legendes de Bugatti' series, celebrating the key personalities and vehicles from its long history, is something else entirely. We've seen Jean-Pierre Wimille, Jean Bugatti, Meo Costantini, Rembrandt, Black Bess and Ettore Bugatti editions, and now an example of each car has been gathered in Monterey for both 'The Quail' and Sunday's Pebble Beach Concours d'Elegance.
A one-off presentation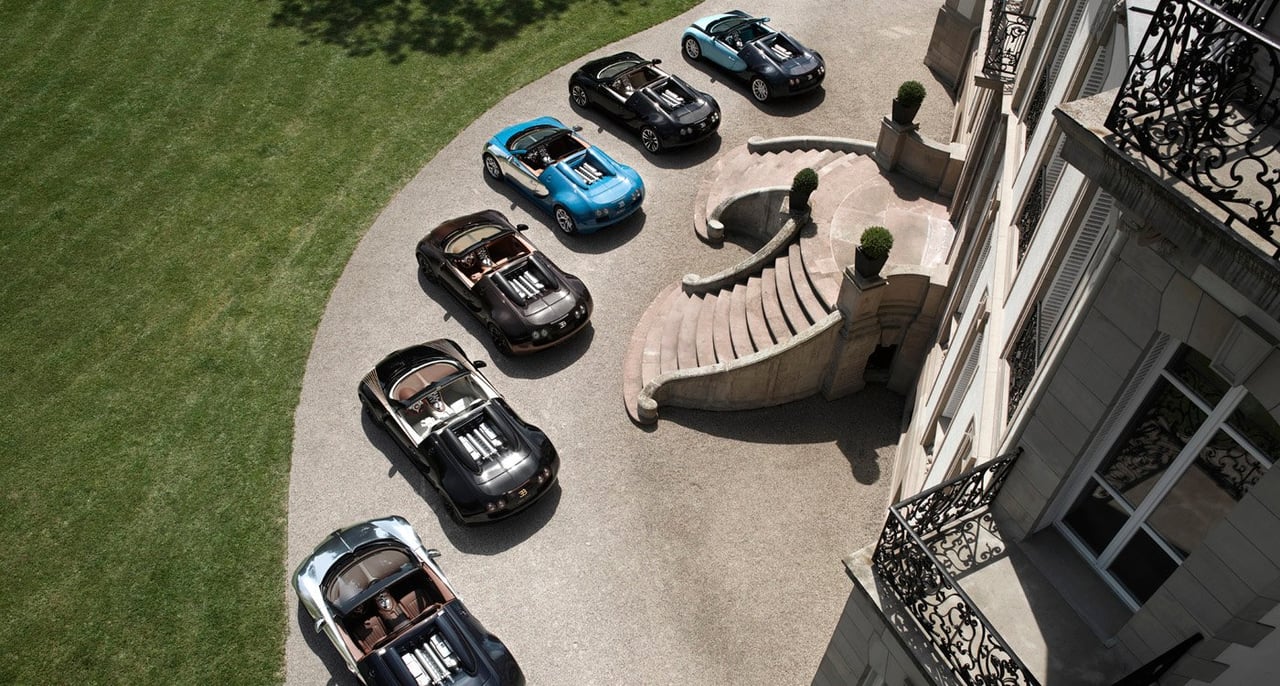 It's the first (and probably the last) time all the Legends will be assembled in one place, which strikes us as a shame – they look striking and thoroughly individualistic lined up together. If their human namesakes were alive today, we wonder what they'd make of not just their respective tribute cars, but present-day Bugatti on the whole. That one we'll never know...