BMW 4 Series Coupé concept: 3 + 2 (doors) = 4
Meet the BMW 4 Series; it's what the coupé and convertible versions of the 3 Series will be known as from now on. This naming structure will also apply to the M derivative, which loses the famed M3 title in favour of M4 nomenclature.
It's been rumoured for a while, but now BMW has confirmed that the three-door versions of its most popular model will be renamed 4 Series to differentiate their more sporting character – mirroring the role the 6 and 8 Series have traditionally played to their 5 and 7 Series brethren.
The new 4 Series concept is wider, longer and lower than the previous generation 3 Series coupé. It carries over the basic design language of the current F30 3 Series, but has been aesthetically tweaked for a more purposeful appearance. The new LED headlights, for example, incorporate an angular take on the recognisable 'angel-eye' graphic and the link to the kidney grille can now be seen at night, all while retaining the familiar face of the saloon.
The muscular styling and gaping air intakes hint at the styling of the M4, set to arrive in 2014 with a turbocharged six-cylinder engine and somewhere in the region of 450bhp. More modest versions are likely to receive pared-down styling, as well as an engine range which reflects that available in the current 3 Series. There's also the choice between a 6-speed manual and an 8-speed automatic, while some markets will be given the option of all-wheel drive.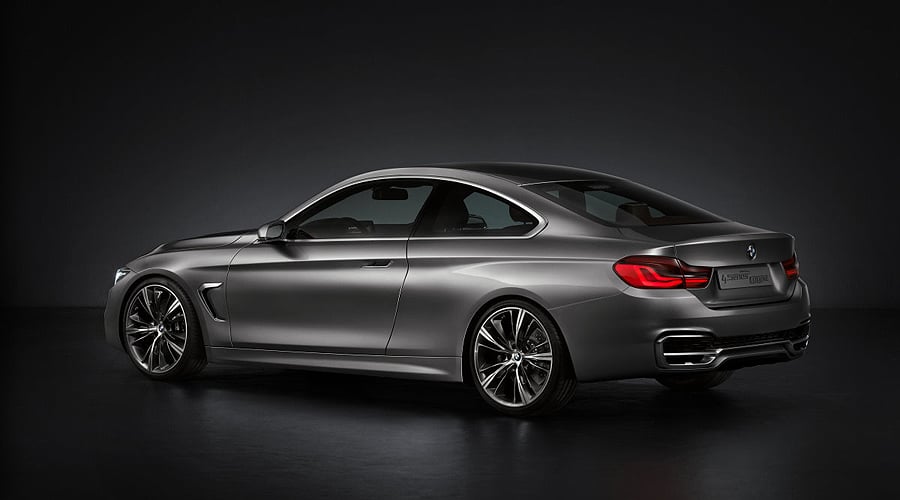 Next year will see the unveiling of the 4 Series in production guise; sales will commence in the last quarter of 2013.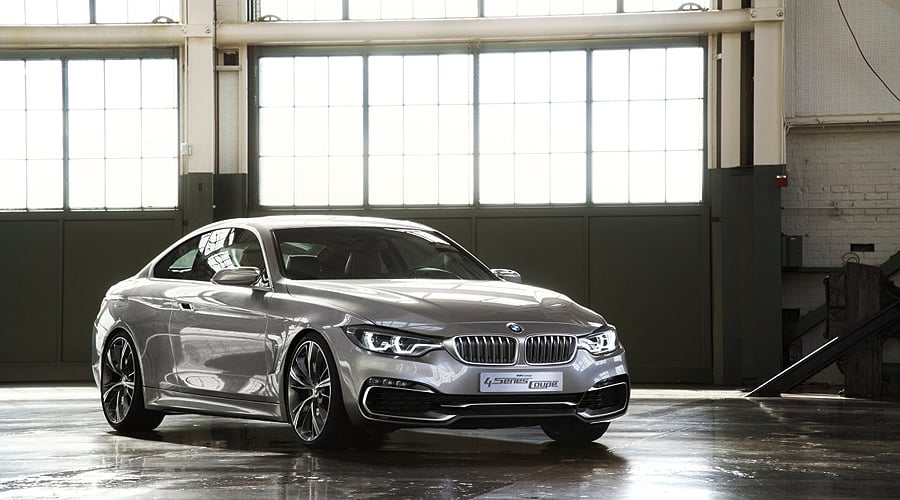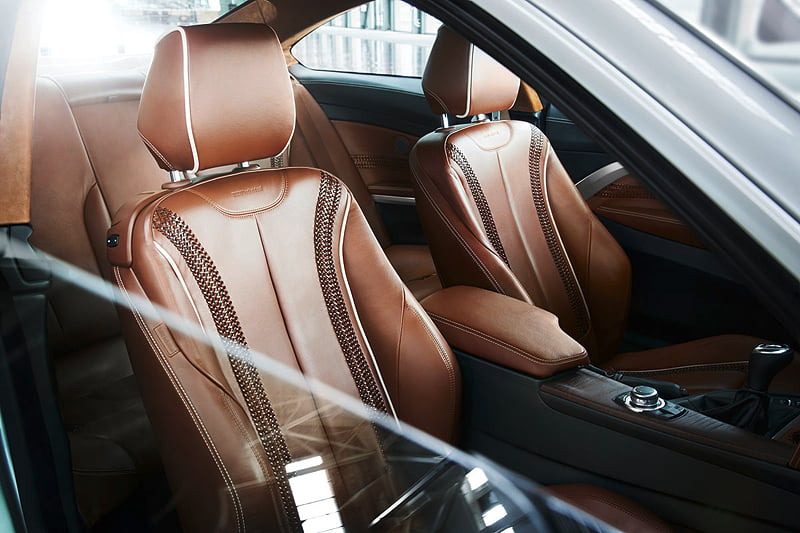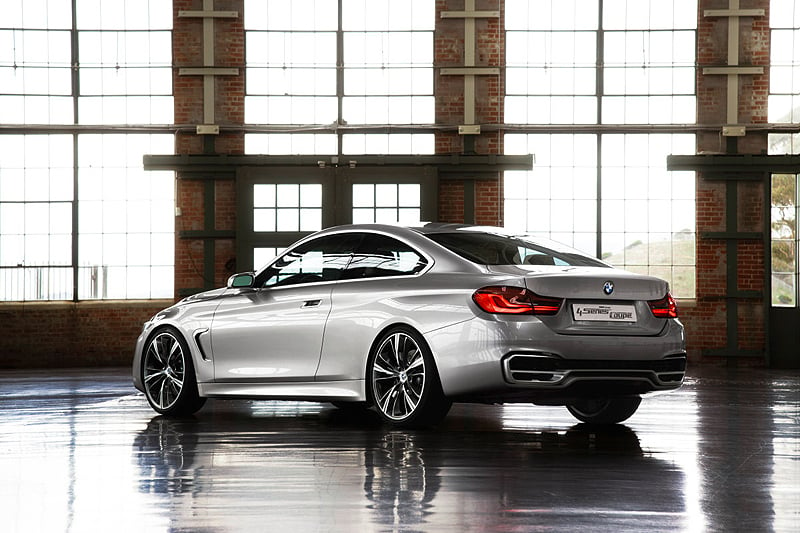 Photos: BMW