A twist of fate: The 1949 Indian Scout by Analog Motorcycles
The majority of our favourite custom bikes are based on 60s or 70s machines – but while Analog Motorcycles founder Tony Prust was searching for one such donor, he stumbled across a 1949 Indian Scout…
"A friend and I headed north to take a look at a Kawasaki W1," Prust told Bike Exif. "While we were there, we saw a rolling chassis and a pile of parts sitting on a bench in the corner. It was a 1949 Indian Scout with a title that the owner had had for 17 years." After convincing the owner to part company with the bike (or parts thereof), Prust put the project's wheels into motion, quite literally.
Golden-era inspiration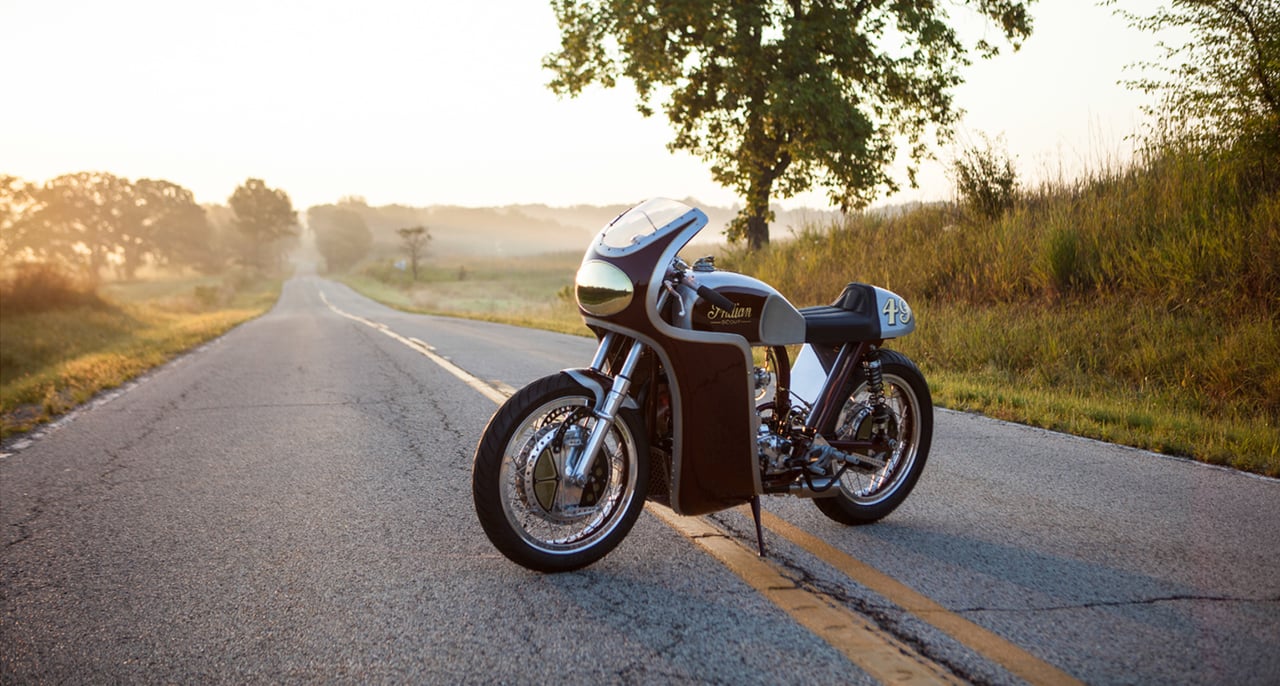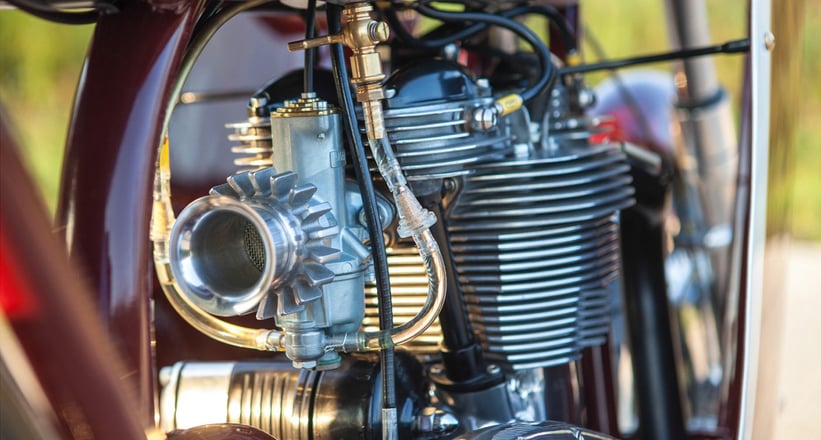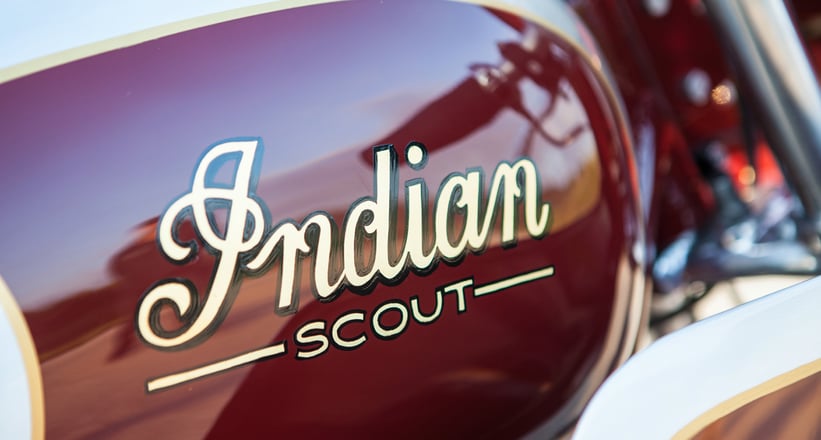 It was decided to give the bike a distinctive 60s/70s appearance, one based on the racers of the era. The original engine was rebuilt, enlarged to 500cc, and shoehorned into a Trackmaster-style frame. Then came a set of hand-formed aluminium panels, left partially in their raw state but with large sections painted, pin-striped and gold-leafed.
Bend credits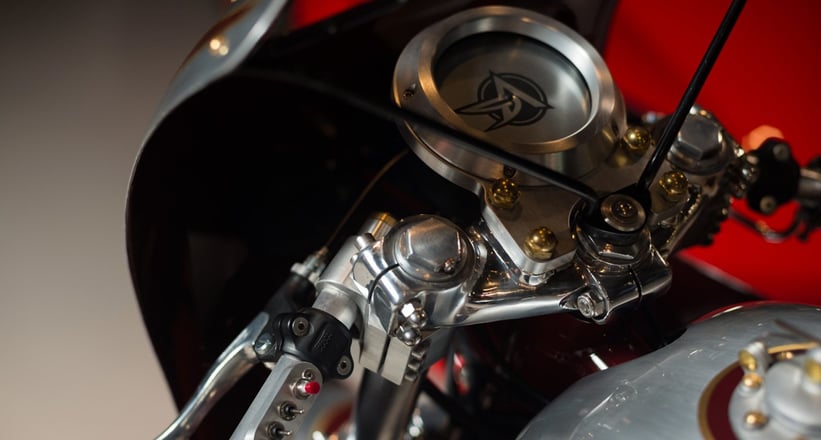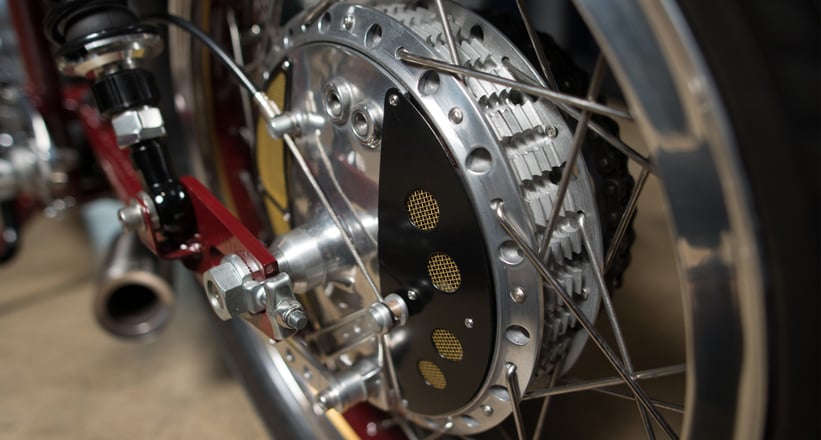 Completing the look was a variety of details – our favourite being the hand-formed brass covers for the LED head- and tail-lights, which mean the Scout can remain street-legal while retaining that race-inspired appearance. We must doff our hats (or perhaps helmets?) to Prust, although Lady Luck is surely due a little credit, too?
Photos/Video: Whiplash Racing Media for Analog Motorcycles