This modern-day Manx Norton isn't quite what it appears...
Yesterday's performance may not live up to the standards of today's supercars, but today's aesthetic design is nowhere near what it used to be in the past. So, to meld the best of today with that of yesteryear, Blacktrack Motors has developed its new BT-02 'Thruxman', in homage to the Norton Manx…
Cheeky little Manx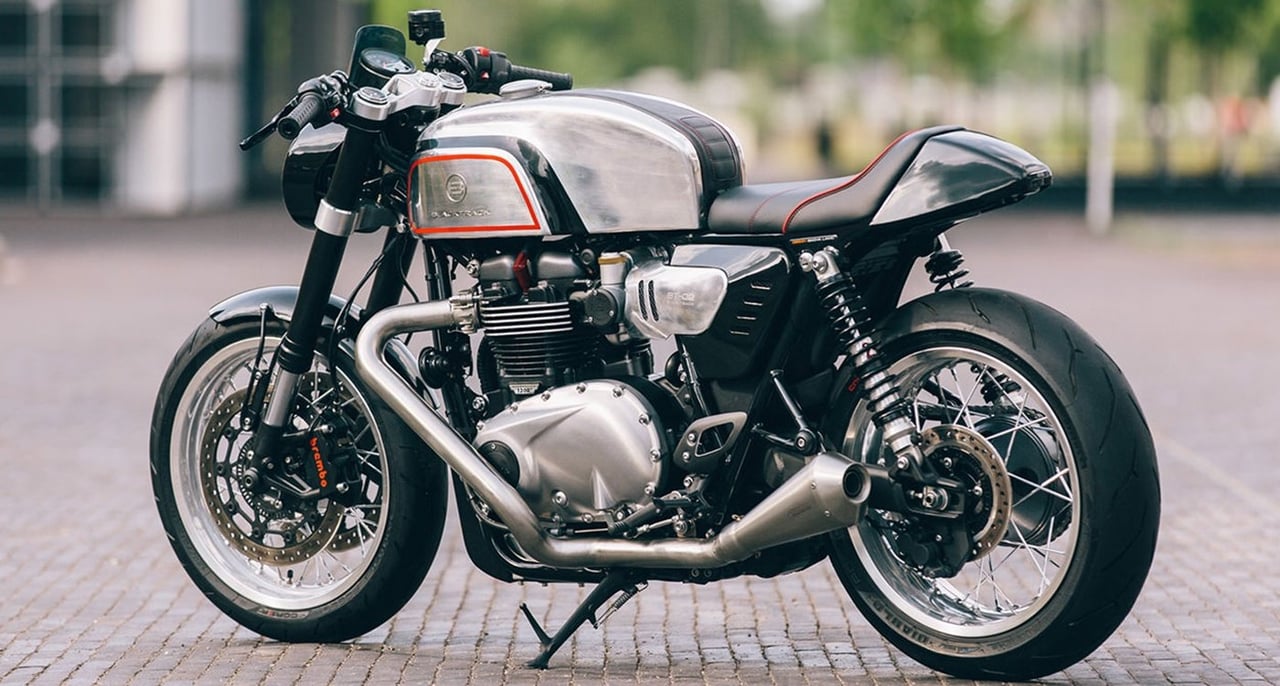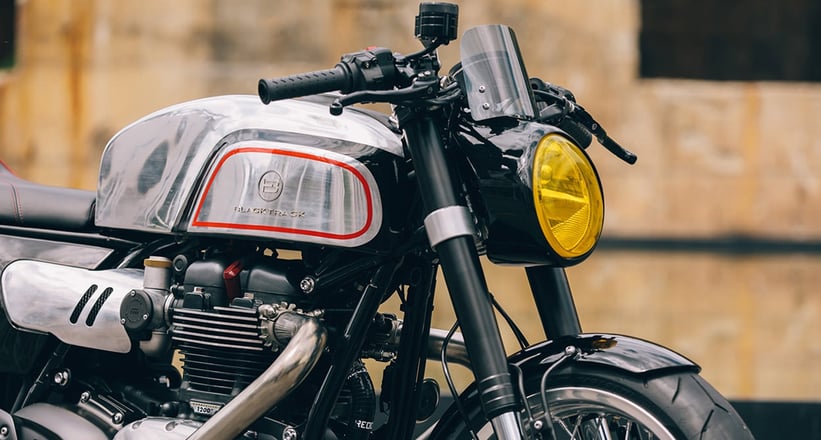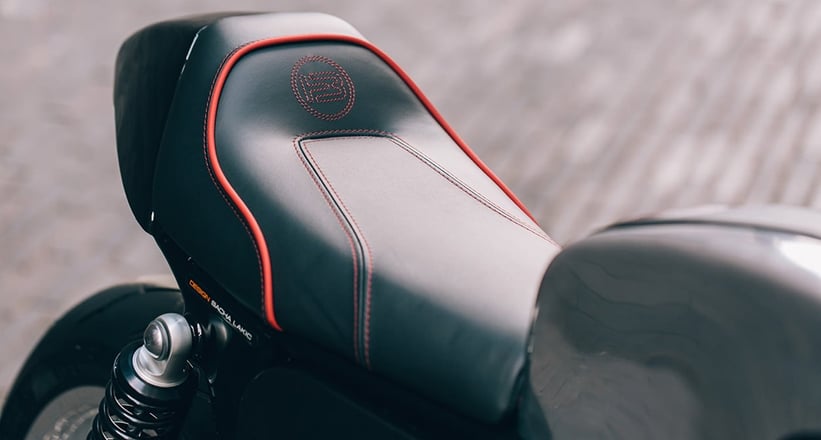 With one modern reproduction already under his belt, the BT-01, Sacha Lakic, founder of Blacktrack Motors, was itching to start another project, as he had the perfect source of inspiration: the Norton Manx from the 1940s and '50s. And once he took his new summer bike — a Triumph Thruxton R — on a short little stint around home, he knew that it would be the best donor machine for the Manx makeover. Although not bad looking, there wasn't much to differentiate it from the rest the pack, and because it had such strong mechanical internals — 96bhp and 112 nM of torque on tap, fully adjustable Öhlins and Showa suspension, and Brembo brakes all around — the team at Blacktrack could really focus most of their work on recreating that iconic Manx look.
With the Manx fuel tank being so recognisable, a new one was designed, shaped, and fitted to the Thruxton, along with a custom leather seat. And then, with other such additions as a new front fender, Manx-style headlight, angled stainless steel exhaust headers, a prototype speedo from Acewell, and a conversion from the Öhlins' suspension to shorter, custom-made Shock Factory units, there was only one thing left to truly make this a modern Manx: paint. As Norton and Blacktrack both use the black, red, and silver colour palette, it was an easy choice to paint the frame in glossy black, with raw aluminium parts throughout, and to incorporate the iconic Manx fuel tank line in bright red. In an amalgamation of both Manx and Thornton in not only design but also name, the new BT-02 'Thruxman' is sure to garner quite the amount of looks — from both young and old — wherever it may go.
Photos: Blacktrack Motors
More information about the 'Thruxman' can be found on Blacktrack Motors' dedicated Facebook page, or, alternatively, if you already have a Manx and would like to, simply, replace its engine modern-specification one, check out our article with Patrick Walker of Works Racing Motorcycles.