Norton factory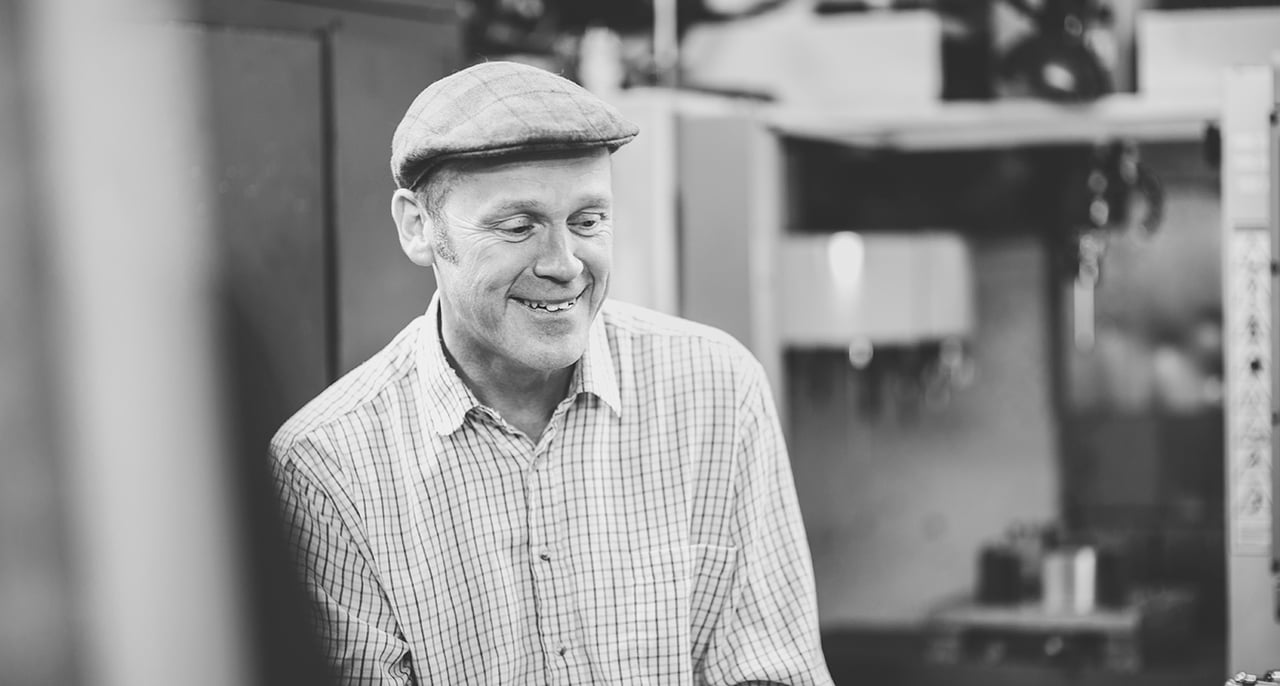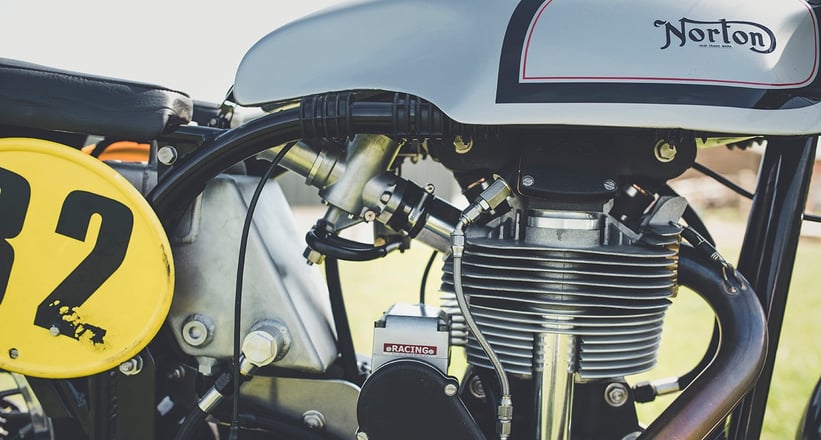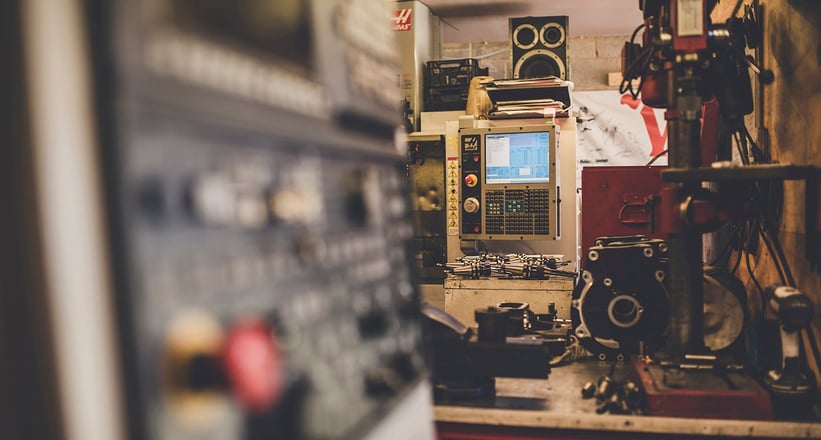 Patrick Walker is a man who prefers to work alone, at home with his family, where he feels most comfortable. That's not to say he can't manage a team of grease monkeys, his credentials as an engineer and team owner are second to none, he just prefers it that way. His career in engineering was kickstarted during a sandwich placement at the Norton factory at Shenston in 1985, where he worked alongside legendary mentors such as Doug Hele and Brian Crighton.
Doug Hele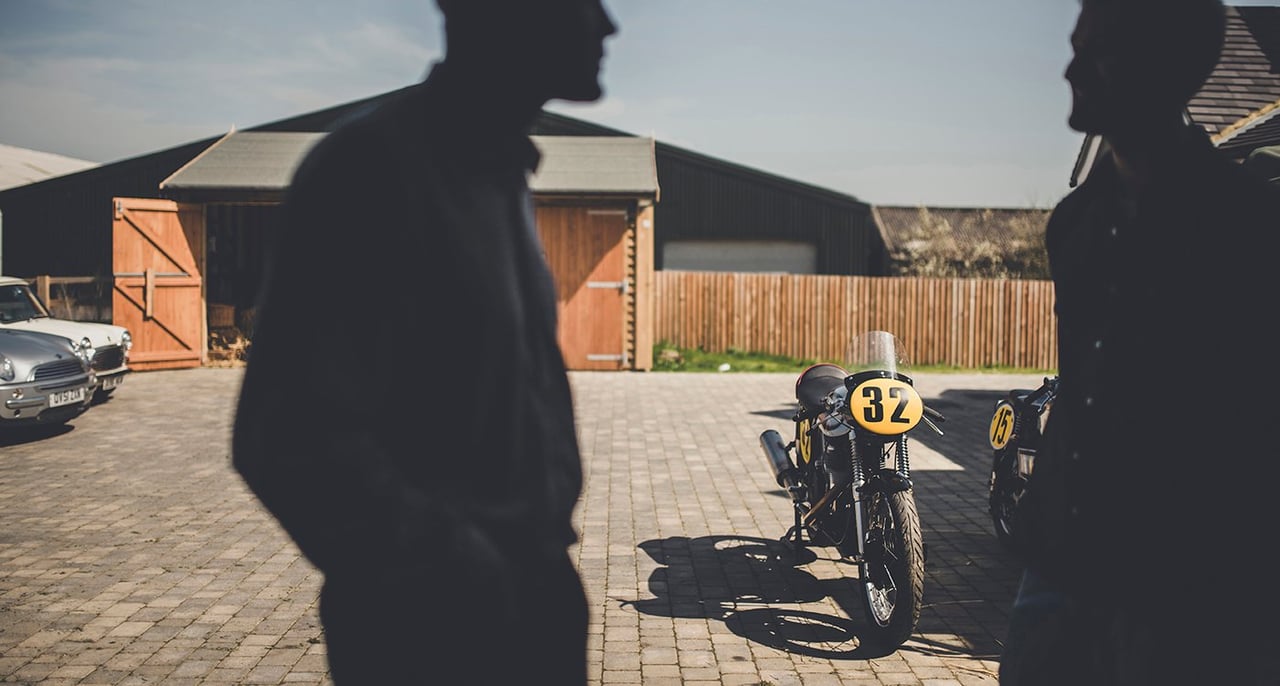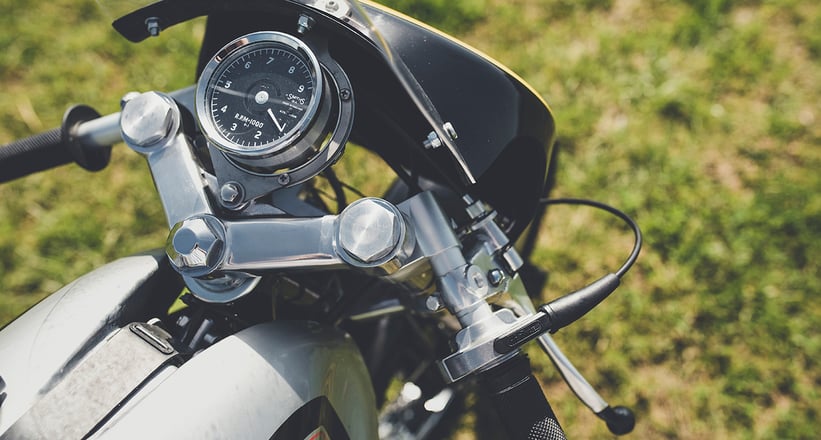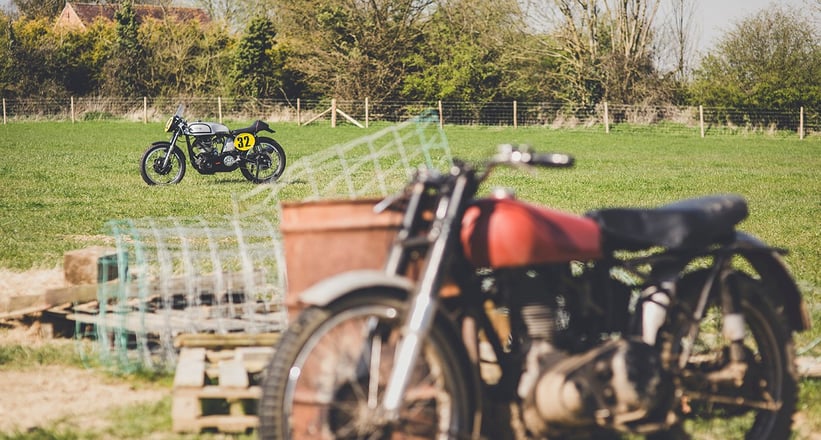 "Doug Hele was a proper gent, he taught me so much and really inspired me to become an engineer. He had such a charming and simple way of explaining things to me, even inventing his own vocabulary; 'jogolocity' was one of my favourites." Later, Walker helped adventurers Giles Cardozo and Bear Grylls achieve a flying car project (among others), eventually leading the team at Maxsym Engine Technology – a company that produces powerful parallel-twin engines designed to render the noisy and polluting two-stroke motors found in jet-skis and snowmobiles obsolete.
"I have the engineering degree, but have always enjoyed getting my hands dirty. You could say, I suppose, that I come from a white-collar background but possess blue-collar skills."
1962-spec Manx Norton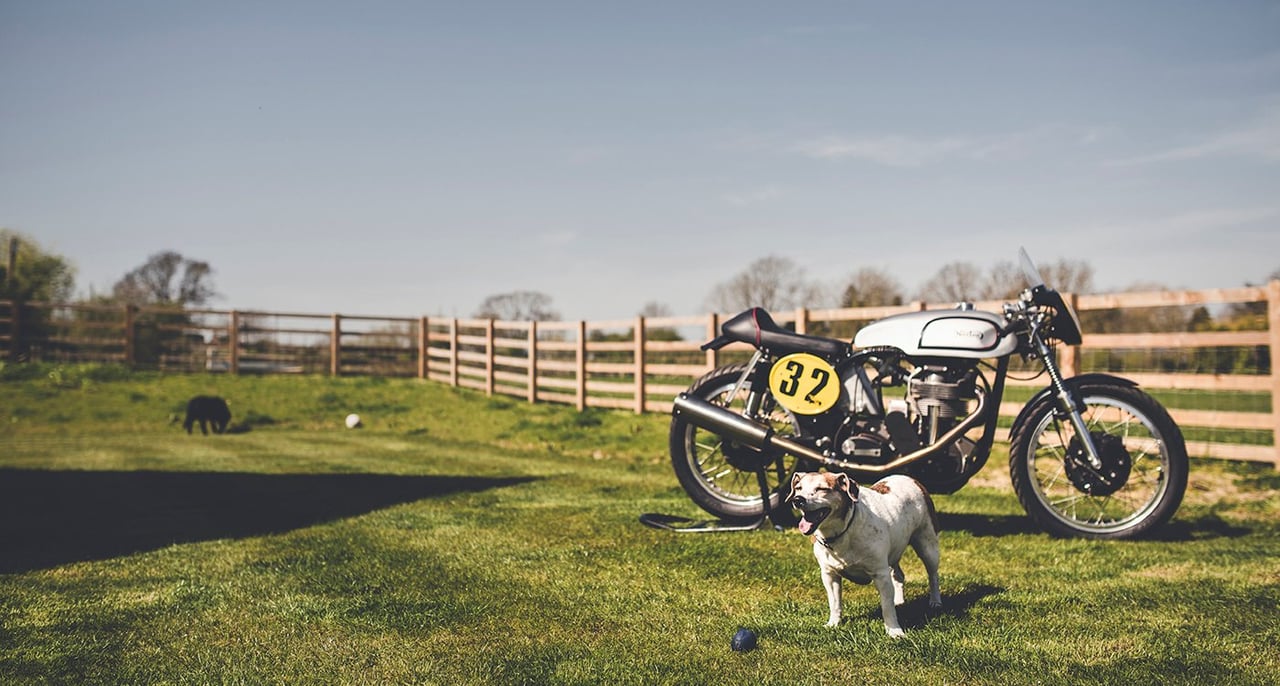 Let's be clear what Walker's company offers today: available as complete bikes or in engine-only form, Works Racing bikes are close replicas of a 1962-spec Manx Norton 350 or 500. Engineered almost entirely from scratch, engines are produced from original drawings and a full set of 3D CAD models, which took Walker six months to produce.
State-of-the-art precision methods are used to create engine parts that are, by design, more accurate than Norton's originals. The result is an oil-tight, high-performance thoroughbred – a true wolf in wolf's clothing. Many customer bikes race in the UK's highly competitive Lansdowne Classic Series. "My interest began as a teenager, after seeing a Norton on the front cover of Classic Bike magazine. That, and a discussion with co-founder and fellow Norton enthusiast Miles Robinson, at Goodwood in 2008. The rest, as they say, is history."
Manx sheep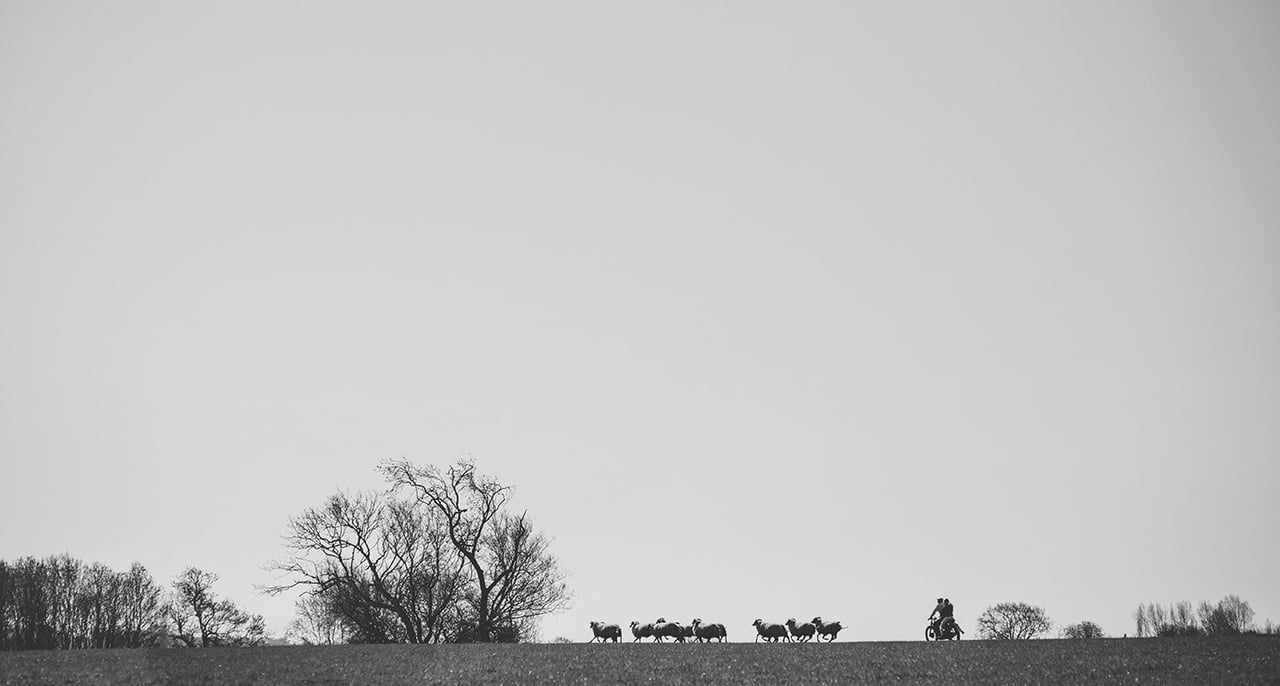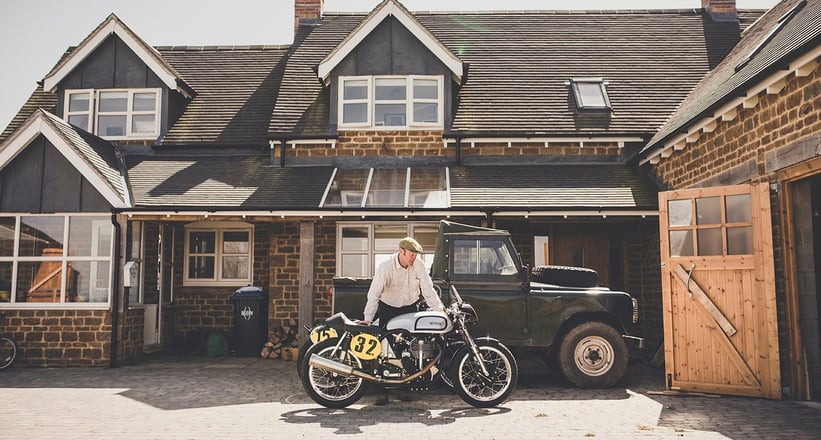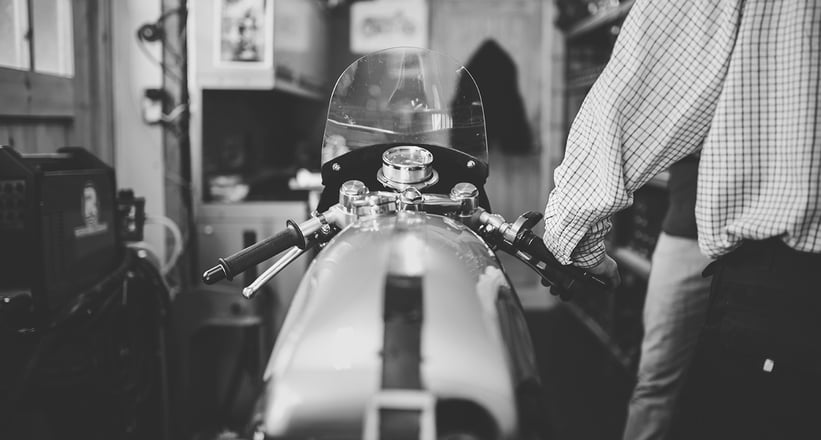 We meet Walker at his delightful wooden barn-style workshops in deepest, rural Leicestershire. Along with the family pet dogs, Walker's farm is also home to an Austin-Healey 3000 and a flock of Manx sheep that originate from the island from which Norton's iconic racer took its name – the Isle of Man. You won't find a faithful Collie at this farm though; these sheep are herded by motorcycle (with daughter riding pillion), a modified Norton 500T motorcycle, no less.
"There's nothing that extraordinary about the Manx Norton engine; in fact, it's relatively simple. The magic happens when you marry the engine to a Manx chassis. By doing so, you create something that can be ridden totally flat-out. My engines are both original and very quick. I only alter the original design if I can see a real benefit in performance."
So just how quick are they?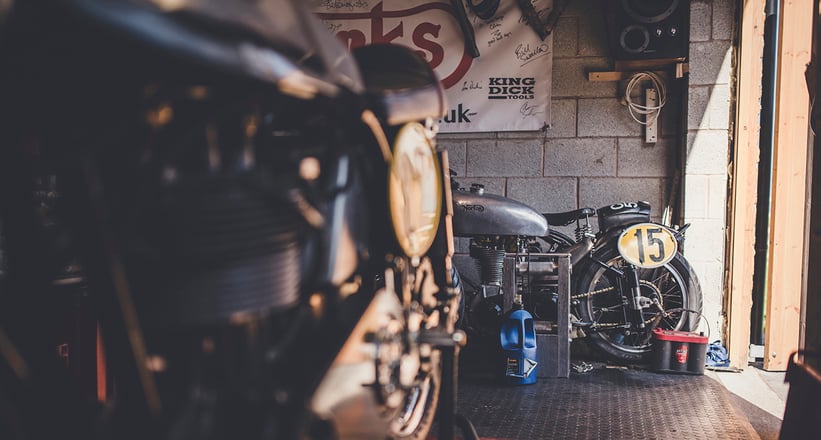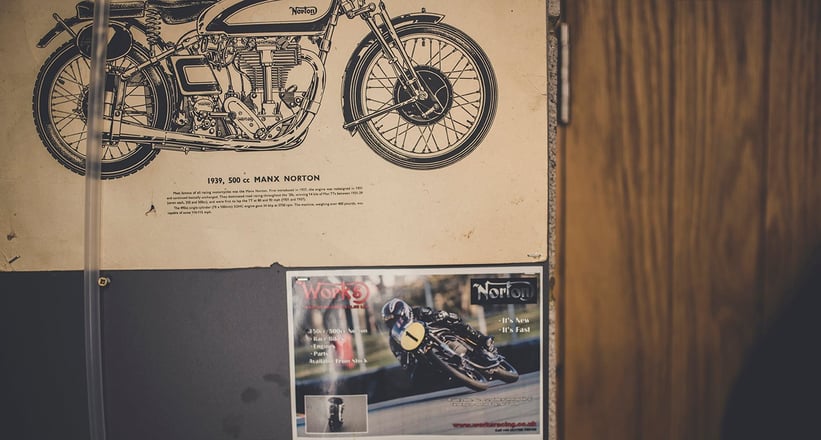 At the 2014 Isle of Man Classic TT (previously known as the Manx Grand Prix) Walker's machines managed 1st, 2nd and 4th in class, 100+mph lap speeds, three finishers in the top 11 overall, two silver replica trophies and one bronze trophy. "I left the Isle of Man last year on a massive high, but it was the culmination of lots of hard work with many, many late nights. This year I want to concentrate more on having some fun."
Define 'fun'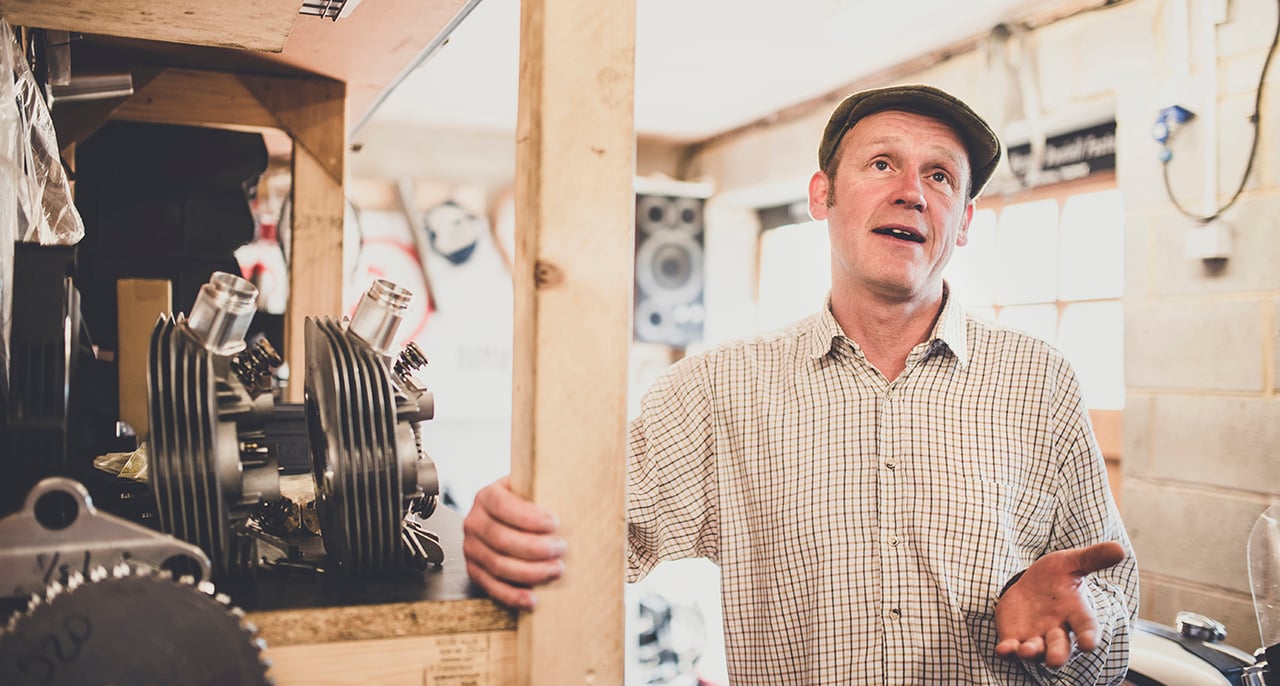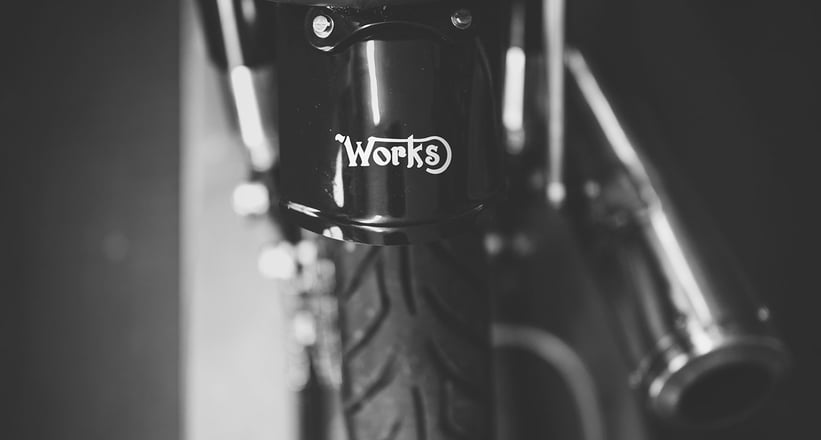 Fun for Walker is defined as riding and 'spannering' both his own and his customers' bikes for the Tandragee 100, a 'real' road-racing event in Ireland. "The track at Tandragee is just incredible. There is no feeling quite like racing on closed public roads in Ireland; it's the purest form of motorcycle racing and, for me, the most enjoyable. Strangely, I don't get nervous at the start like I do on short circuits. I'm starting something of a collective among friends, it's called the 'Gentlemen's Road Racing Club'. It would be called the 'GRRC' but a rather well known Lord, based in West Sussex, beat me to it."
Other than Walker's undoubted skill operating the plethora of modern computer-aided machinery in his workshop, (a brand new Nakamura-Tome lathe takes pride of place), Walker's drive to succeed manifests itself in precision engineering, good PR and a commendable attitude to doing business: "If I'm taking your money in exchange for one of my engines, it's quite simple; it has to work. The start-up costs of a business like this can be prohibitive. I do it because I enjoy it."
With a total of 53 units produced and with a delivery time of around six weeks for a complete engine, owning a top-quality replica of a road-racing icon has never been as enjoyable or more straightforward. Following our visit to Works Racing, however, it might help a little if you, too, are prepared to muck in and get your hands dirty. For more info, visit www.worksracing.co.uk
Photos: Amy Shore for Classic Driver