Have you seen a prettier café racer than this racy Honda CB550?
Four years ago, this 1970s Honda CB550 was a rusting wreck with little hope of repair. That was before Anthony Scott's passion for motorcycles kindled, and he set about building this sensational neoclassical café racer…
Squeaky clean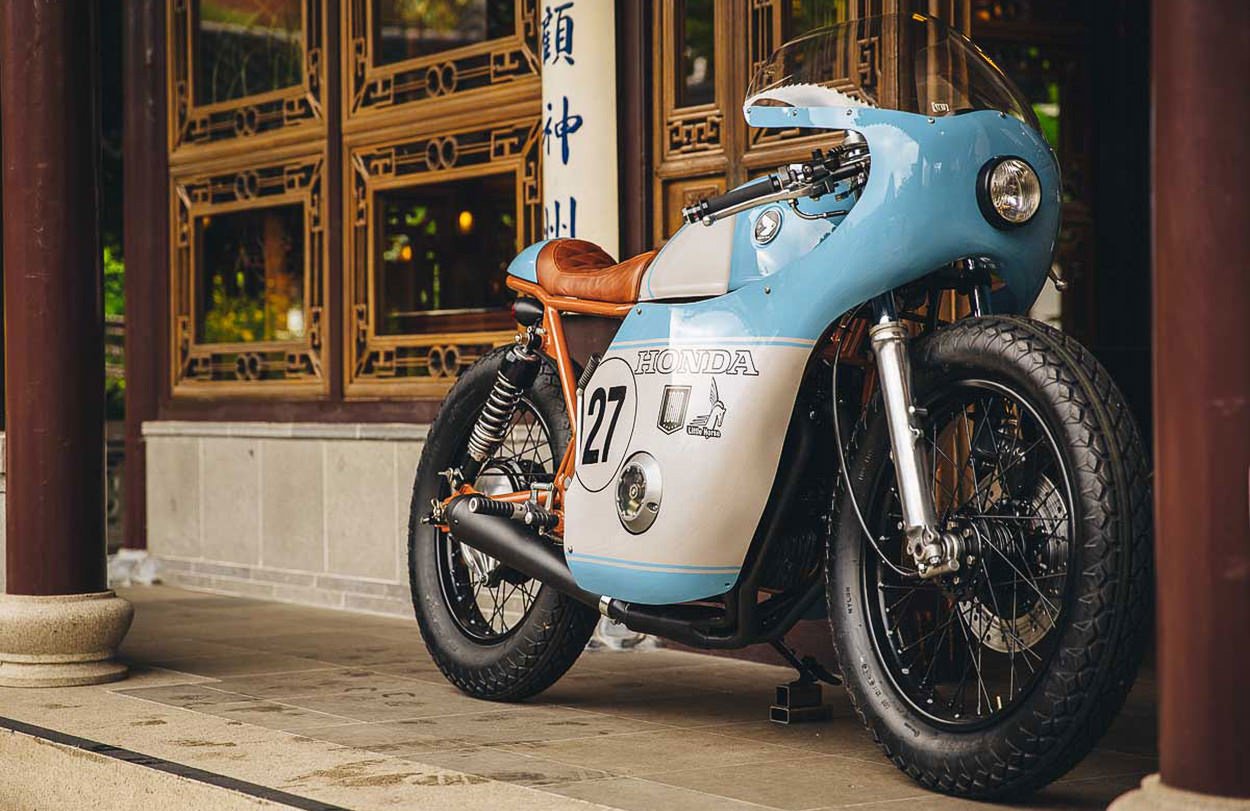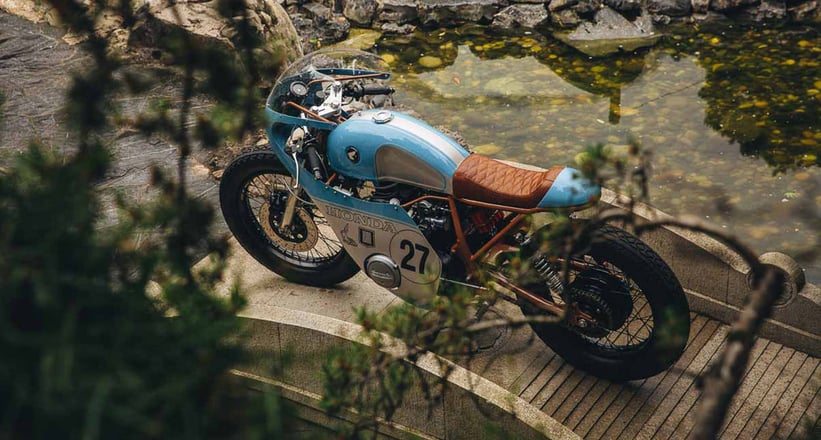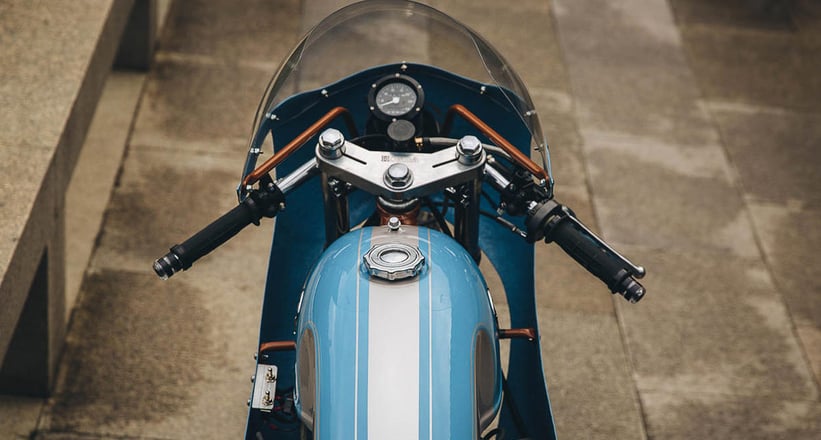 Of the countless custom motorcycles we see, very few manage to strike a balance of restraint and flamboyance as well as this Honda CB550, created by West Coast-based Anthony Scott (otherwise known as the Enginethusiast) in collaboration with Little Horse Cycles. It manages to fuse 1970s racer with contemporary urban explorer exquisitely, and the retro blue and bronze colour scheme – together with the custom sticker set – only serves to accentuate that squeaky clean design. Zipping from café to café on this baby-blue beauty would be an utter joy.
Photos/video: Enginethusiast