Citroën Méhari: Reporting for duty… at the beach?
It might look like a beach buggy, but the Citroën Méhari's low weight and robust mechanicals made it an ideal vehicle for the police, who adopted it (as did the fire service and army) for duties on rough terrain.
Unveiled in Deauville in May 1968, the Méhari was a bit of a change from Citroën's usual product range, although the chassis and twin-cylinder 602cc engine came straight from the Dyane 6. Its body was made from lightweight ABS (acrylonitrile butadiene styrene, if you're interested – or plastic, if you're not) which doesn't corrode.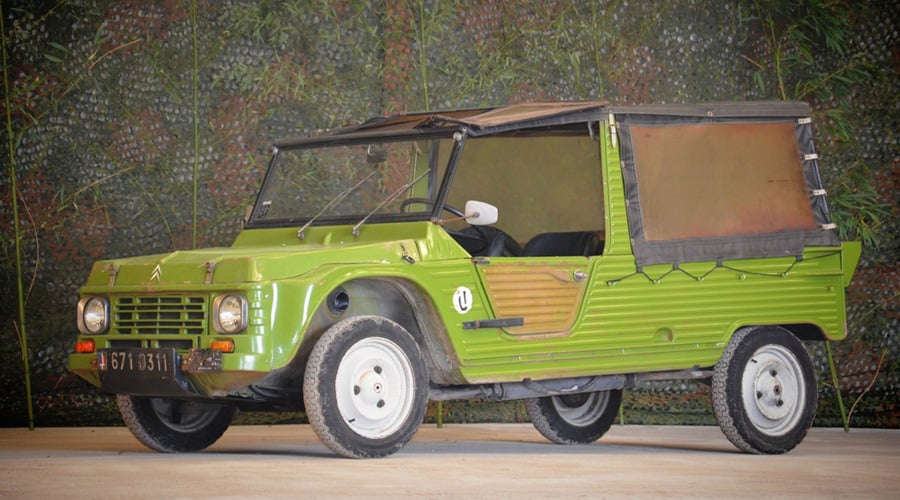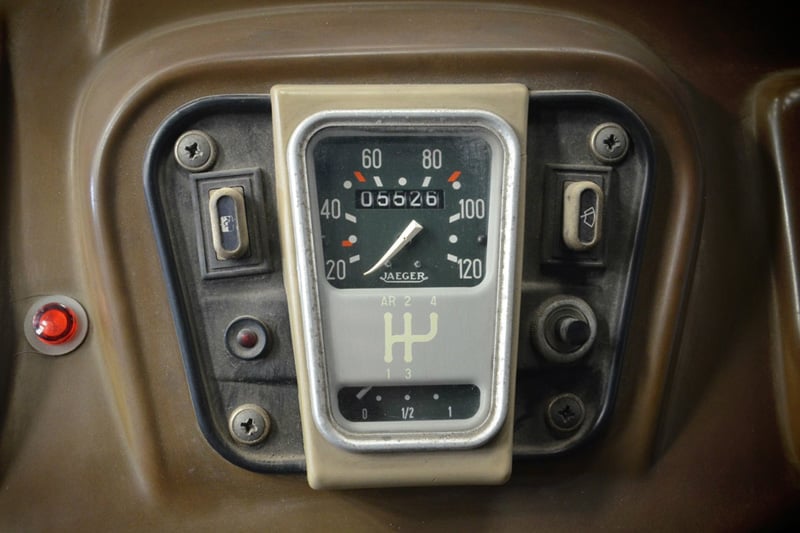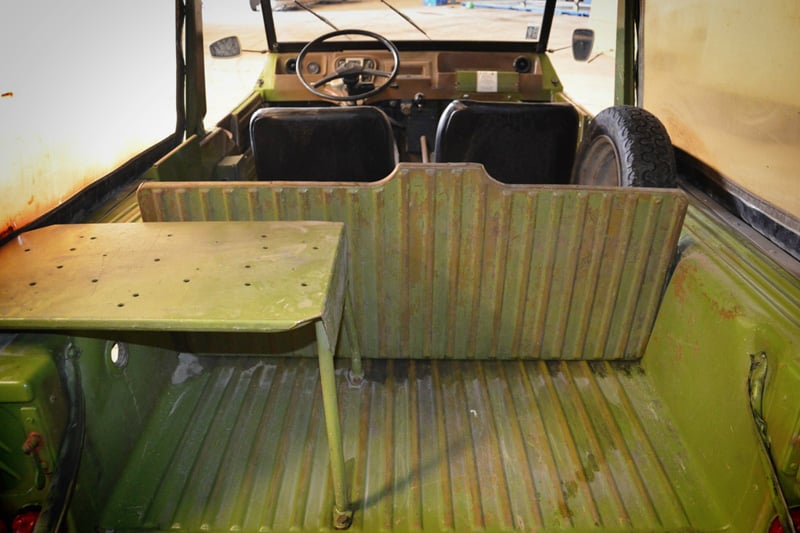 The car pictured is for sale at Artcurial's 'Automobiles Sur Les Champs 5' auction, in Paris on 10th June. It was first registered in 1977, roughly the middle of the Méhari's 21-year production life, and it was used for 'liaison duties' – hence the radio antenna. The odometer reads 5,526km but this is no low-mileage gem: the odometer has been round the clock, so make that 105,526km. But we're told it's running and ready for duty. At the beach, maybe? With an auction estimate of EUR 5,000 – 10,000, why not?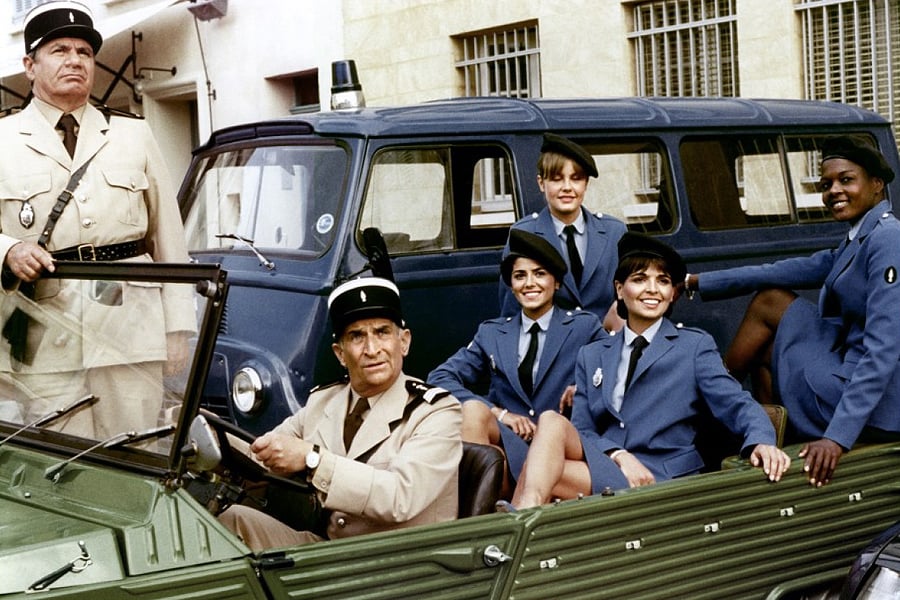 Louis de Funès in charming company in a Méhari (from the 'Le Gendarme' films).
Photos: Artcurial