1966 VW T1
Westfalia Camper SO42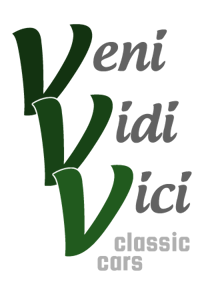 Veni Vidi Vici Classic Cars BV
Location
Description
Volkswagen followed the smashing success of the Type 1 Beetle with a basic and practical commercial vehicle that cleverly utilized much of the Beetle's mechanical make up. Like the Beetle before it, the Transporter was brilliant in its simplicity and versatility. The earliest versions were powered by a 24 horsepower, 1,131 cc air-cooled flat four shared with the Beetle. Unsurprisingly, the anemic 1,131 cc engine was enlarged multiple times over the course of production to keep up with customer demand for more power. By 1966, when our featured example was built, the engine had grown to 1,493 cc and power had more than doubled to 54 bhp. As early as 1951, VW contracted with Westfalia-Werke of Germany to convert Transporters into recreational camper vans. The pop-top became the hallmark of Westfalia for decades to come, particularly on the hugely popular T2 vans of the 1970s. Westfalia offered numerous fittings to outfit a camper van for everyone from the casual weekender to the serious cross-country traveler. Hippie culture in the 1960s and 1970s popularized these quirky little vehicles, and today's enthusiasts covet the VW "Westy" for its incredible practicality, period charm and its status as a cultural icon.
We are very pleased to offer this truly delightful and amazingly original 1966 Volkswagen Type 2 T1 with the Westfalia SO 42 camper package. From the final year of split window T1 production before the "bay window" T2 was introduced, it benefits from all of VW's continuous refinements over the course of production. This fabulous Westy comes to us from a long-term owner who purchased it from the original owner over 20 years ago. Originally sold via Fred Howe Motors, Inc of Brookfield, Wisconsin, this bus lived a charmed life from day one. The first owners, Mr. and Mrs. Gutowsky of Glendale, WI, used the camper regularly but took incredibly fastidious care of it. It was reportedly stored on planks in a dirt-floor garage when not in use, and was never used in the harsh Wisconsin winters. As a result, it has survived in staggeringly original condition, having never been rotted or rusty. When the most recent owner acquired it 20 years ago, he continued to enjoy it carefully. The only modification made was the addition of Velvet Green paintwork below the feature line, a correct VW color in a factory correct pattern that highlights the delightful lines of the T1. The paintwork is beautifully executed and the original body panels are remarkably straight. Chrome is limited to the hubcaps and some bits of trim, which all appears in very good condition. Doors and panels fit to factory specs which are consistent and return that solid feel of a properly aligned and unmolested shell.
This bus was very well equipped from new, with a great number of Westfalia options. The SO 42 Camper Car package included screened, venetian blind windows, the aforementioned pop-top central section to the roof, curtains, sink, refrigerator, and fold out tables and configurable seating for dining or sleeping. The layout and design are very clever, making use of virtually every square inch of space, and when the van gets too tight, and when space gets tight, an original canvas tent can be attached outside. Other options and accessories include a period original compass, original Westfalia roof rack, transistor radio, EMPI step plates, rear mud flaps, a windscreen washer, Eberspasher heater (reported by the previous owner to work well!), and original seat belts. Mechanically, this VW remains in very fine condition, having been exceptionally well maintained from day one. Original service inspection stickers can still be found under the engine cover, the original service book includes dealer stamps, and the most recent owner had the original engine (# H0079293) rebuilt, using it sparingly since. This is surely one of the most authentic and cherished split window Westalias available with the highly desirable SO 42 Camper Car package. The sale includes original documentation, owner's books and instruction manuals all within the selling dealer's pouch. This is a delightful collector's piece in fabulous condition that can be enjoyed by the whole family.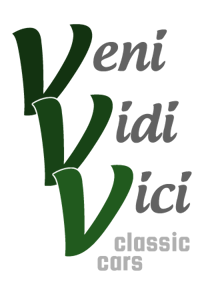 ---
Veni Vidi Vici Classic Cars BV
Postadres: Anna Reynvaansingel 15
Netherlands

Contact Person
Kontaktperson
---