Happy birthday, Bulli!
Soon after the War, the first prototypes of the legendary Transporter were built at VW's Wolfsburg production facility. In the 65 years since, more than 11 million of its descendants have been made – a figure attainable by only the most popular classics…
First thousands, then hundreds of thousands, then millions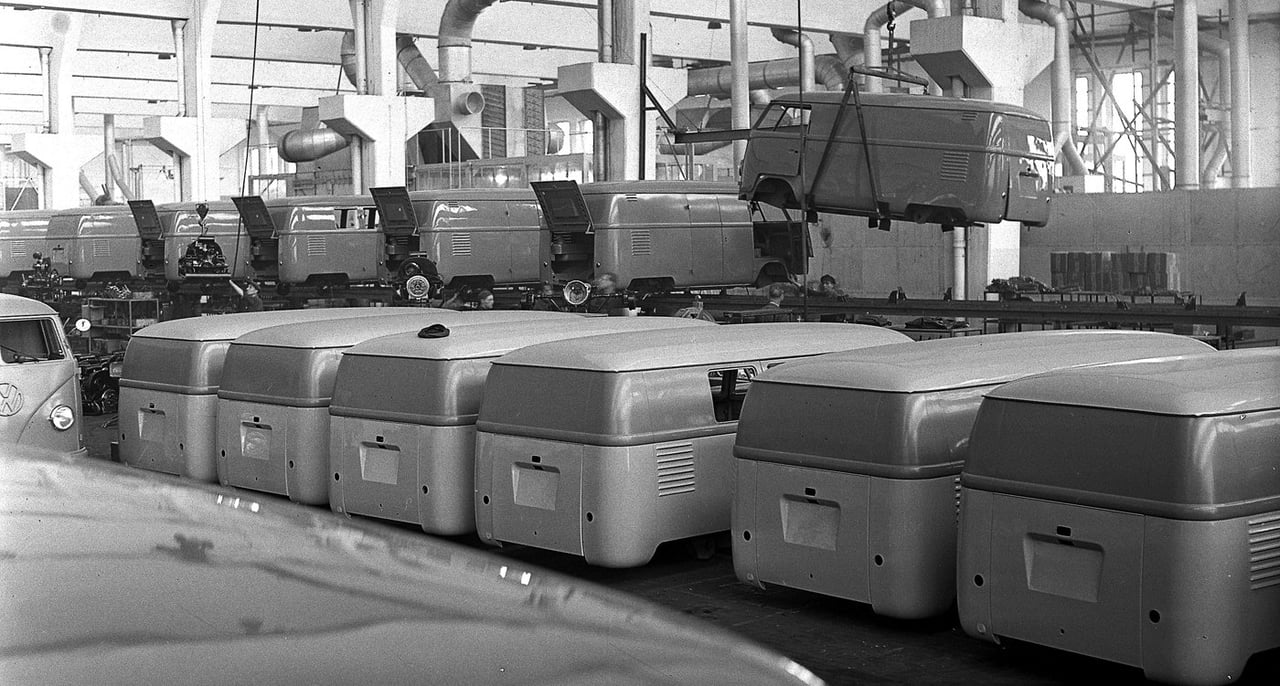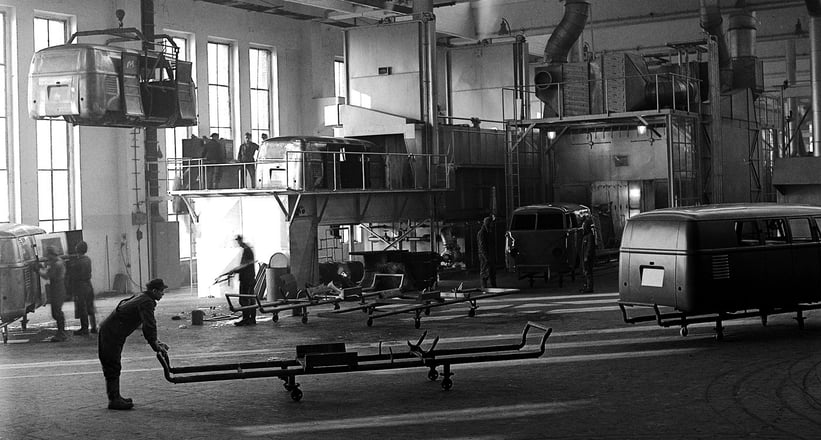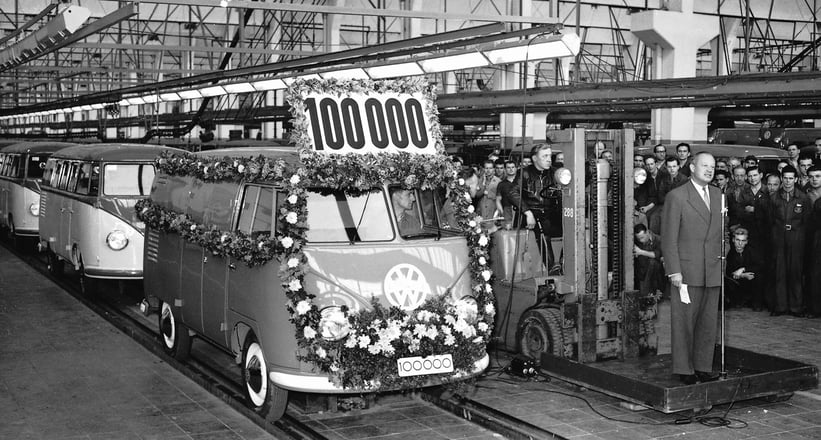 The story began in 1947, when Dutch car importer Ben Pon sketched out a bigger brother to the Beetle, famously known as 'The People's Car'. Skip forward two years, and plant manager Heinrich Nordhoff had developed the concept into four prototypes: two panel vans, a kombi and a small bus. Borrowing parts of the Beetle's simple yet effective drivetrain, the Transporter was designed to be robust regardless of the eventual application: "These vehicles won't be handled with kid gloves, rather they will be treated roughly," promised Nordhoff. By the end of 1950, more than 8,000 commercial variants of the Transporter had left the Wolfsburg plant – but it was in 1951 that the 'Bulli' was shown in its most popular configuration: the camper van. By 1954, unprecedented demand had seen the 100,000th vehicle leave the Wolfsburg assembly line, and it soon became clear that more manufacturing capacity was required. Production expanded into a purpose-built plant in Hannover, and the VW van became the faithful and endearing motorhome of the Woodstock generation.
Despite stratospheric production numbers, the 'Bulli' has matured beyond a global icon and is now considered a sought-after collector vehicle – Volkswagen has even opened a dedicated restoration department. We wish the 'Bulli' a very happy 65th birthday, and hope the forthcoming T6 does justice to its lineage!
Photos: VW Classic