1962 Maserati 3500
GT Vignale Spider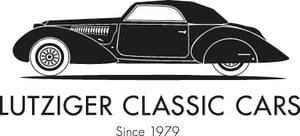 Location

Performance

230 PS / 170 kW / 227 BHP
Description
Maserati 3500 GT Vignale Spider
First Registration 1962, Maserati 3500 GT Vignale Spider
Matching Numbers (Zertifikat Maserati Classiche)
Paintwork Silver "Argenta Luna"
Black Connolly Leather Interior
5-Speed Gearbox
Front Disc Brakes
Borrani Spoke Wheels
Swiss Road Registration with "Veteran" entry
In 1957 at the Geneva Motor Show with the Maserati 3500 GT, a breathtakingly beautiful Coupé was presented to the public. Maserati wanted to challenge the Ferrari 250 GT. This "Gran Turismo" was powered by a magnificent in-line six-cylinder with twin spark ignition. This engine, which produced around 230 hp, was derived from the racing engine of the Tipo 350S and "domesticated" for road use. This version with three Weber twin carburettors has a far more reliable reputation than the later models with Lucas fuel injection. Powered in this specific way, the factory promised a top speed of 230 kilometres per hour.
From the design studio Vignale came the creation of the open Spider version by Giovanni Michelotti: the 3500 GT Spider with a stunningly feminine sweep of the hips at the rear. The characteristic Maserati trident in the radiator grille underlines the potent charisma of the front with two round auxiliary headlights. When opened, the soft top disappears completely into the space provided for it behind the front seats, remaining invisible in the sight of the side lines. The interior of the Vignale Spider is trimmed in the finest Conolly leather. The dashboard is in the same colour as the exterior paintwork and on the driver's side there are the classically stylistic five round instruments. The interior is in no way behind the exterior elegance. Between 1960 and 1964, according to some sources, only 242 or 245 Vignale Spiders were built.
We are offering this Maserati 3500 GT Vignale Spider in its original colour scheme "Argenta Luna", which leaves nothing to be desired in terms of overall condition. This car comes with "Matching Numbers" and the original colour combination inside/outside according to the delivery certificate. Equipped with the 5-speed gearbox, front disc brakes and Borrani spoke rims make this Vignale Spider in the carburettor version an extremely desirable collector's car. Included with the Maserati Classiche certificate is all documentation such as factory order and delivery details.
Please, check our website www.lutziger-classiccars.ch for more detailed pictures.
GERMAN LAGUAGE:
Maserati 3500 GT Vignale Spider
Jahrgang 1962, Maserati 3500 GT Vignale Spider, Vergaser-Auführung
Matching Numbers (Zertifikat Maserati Classiche)
Aussen Silber "Argenta Luna"
Innen Connolly Leder Schwarz
5-Ganggetriebe
Scheibenbremsen vorne
Borrani-Speichenfelgen
Schweizer Strassenzulassung mit Veteraneneintrag
Mit dem Maserati 3500 GT wurde 1957 am Genfer Automobilsalon ein atemberaubend schönes Coupé dem Publikum präsentiert. Maserati wollte dem Ferrari 250 GT die Stirn bieten. Angetrieben wurde dieser "Gran Turismo" von einem famosen Reihensechszylinder mit Doppelzündung. Dieser rund 230PS leistungsstarke Motor wurde vom Renntriebwerk des Tipo 350S abgeleitet und für den Strasseneinsatz "gezähmt". Die Ausführung mit drei Weber-Doppelvergaser hat einen weitaus zuverlässigeren Ruf als die späteren Modelle mit Lucas-Einspritzung. Derart motorisiert versprach das Werk eine Höchstgeschwindigkeit von 230 Stundenkilometer.
Aus der Designschmiede Vignale kam der Entwurf für die offene Spider-Variante von Giovanni Michelotti: Der 3500 GT Spider mit einem betörend weiblichen Hüftschwung hinten. Der charakteristische Maserati-Dreizack im Kühlermaul unterstreicht dabei die potente Ausstrahlung der Front mit zwei runden Zusatzscheinwerfern. Das Verdeck verschwindet geöffnet vollständig in der dafür vorgesehenen Mulde hinter den Vordersitzen und bleibt dabei unsichtbar im Anblick der seitlichen Linienführung. Ausstaffiert ist der Vignale Spider innen mit feinstem Conolly-Leder. Das Armaturenbrett trägt die Farbe der Aussenlackierung und fahrerseitig die klassisch stilvollen fünf Rundinstrumente. Ein Innenraum der der äusseren Eleganz in keinster Weise nachsteht. Zwischen 1960 und 1964 wurden je nach Quellenangaben gerademal 242 bzw. 245 Fahrzeuge vom Vignale Spider gefertigt.
Wir bieten hier einen Maserati 3500 GT Vignale Spider in seiner originalen Farbgebung "Argenta Luna" an, der hinsichtlich Zustand keine Wünsche offen lässt. Dieses Fahrzeug hat "Matching Numbers" und die originale Farbkombination innen/aussen gemäss Auslieferungsbescheinigung. Ausgestattet mit dem 5-Gangetriebe, Scheibenbremsen vorne und Borrani-Speichenfelgen machen diesen Vignale Spider in der Vergaserausführung zum äusserst begehrten Sammlerfahrzeug. Mit dem Zertifikat von Maserati Classiche sind alle Unterlagen wie Werksbestellung und Auslieferungsdetails miteingeschlossen.
Irrtümer, Fehler und Zwischenverkauf vorbehalten.
Weitere, detaillierte Bilder von diesem Maserati 3500 GT Vignale Spider, finden Sie auf unserer Homepage www.lutziger-classiccars.ch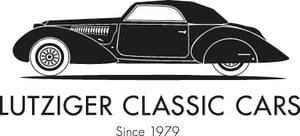 ---

---