1966 Maserati 3500
3500 GT Sebring Serie II Coupé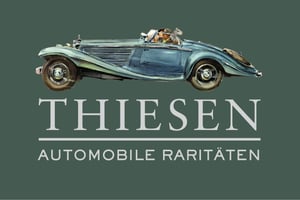 Location
Description
- 1 von nur 243 gebauten Fahrzeugen
- "Matching-Number"
- Aufwändig restauriert
Beschreibung:
Auf dem Turiner Salon 1962 zeigte Maserati erstmals den 3500 GTI Sebring, ein 2+2-sitziges Coupé mit einer hinreissenden und zugleich unaufdringlichen Linienführung von Michelotti. In einem Fahrbericht der britischen Zeitschrift "Auto Sport" aus dem Jahr 1963 bezeichnete der, mit Lob eher zurückhaltende, John Bolster den Sebring als den Inbegriff eines luxuriösen Gran Tourismo, aus dem man auch am Ende eines langen Fahrtages noch glücklich und zufrieden aussteigen konnte.
Insgesamt wurden von 1965 bis 1970  lediglich 243 Fahrzeuge des 3500 GT Sebring Serie II Coupé produziert.
Gemäß vorliegender Fotos und Rechnungen wurde dieser wunderschöne Maserati von einem italienischen Fachbetrieb sehr umfangreich restauriert. Dabei wurde die gesamte Technik inklusive des Motors vollständig überarbeitet. Das Fahrzeug wurde in seiner ursprünglichen Auslieferungsfarbe neu lackiert und das Interieur erneuert.
Ausstattung:
ZF-5-Gang-Getriebe, vier Scheibenbremsen, etc.
Motor:
Reihen-6-zylinder mit Doppelzündung und Webervergaser, 3.485 cm³, 235 PS, 5-Gang Getriebe (Werksangaben)
---
- 1 of only 243 built!
- "Matching-Number"
- Extensively restored
Description:
At the Turin Motor Show in 1962, Maserati presented the 3500 GTI Sebring for the first time, a 2+2-seater coupé with ravishing yet unobtrusive lines by Michelotti. In a 1963 driving review in the British magazine "Auto Sport", John Bolster, who was rather reserved in his praise, described the Sebring as the epitome of a luxurious Gran Tourismo, from which one could still get out happy and satisfied at the end of a long day's driving.
In total, only 243 vehicles of the 3500 GT Sebring Series II Coupé were produced from 1965 to 1970.
According to the available photos and invoices, this beautiful Maserati has been extensively restored by an Italian specialist. The entire technology, including the engine, was completely overhauled. The car was repainted in its original colour and the interior was renewed.
Equipment:
ZF 5-speed gearbox, four disc brakes, etc.
Engine:
In-line 6-cylinder with dual ignition and Weber carburettor, 3,485 cm³, 235 hp, 5-speed transmission (factory specification)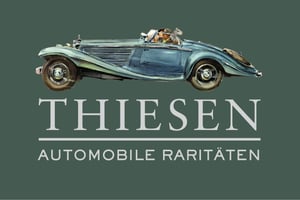 ---

---