You can now buy MHD Watches' pieces on Classic Driver
Directly inspired by golden-era motorsport aesthetics and engineering, the timepieces from MHD Watches can now be found for sale right here on Classic Driver…
Each of MHD Watches' pieces are designed by company founder Matthew Humphries and powered by reliable Japanese Miyota automatic movements. Aged just 21, Humphries was appointed Morgan's head of design and counts the sensational Aeromax and quirky 3 Wheeler among his creations. Humphries eye for timeless automotive aesthetics directly inspired his watches, many of which genuinely could have been born in the golden era of motorsport.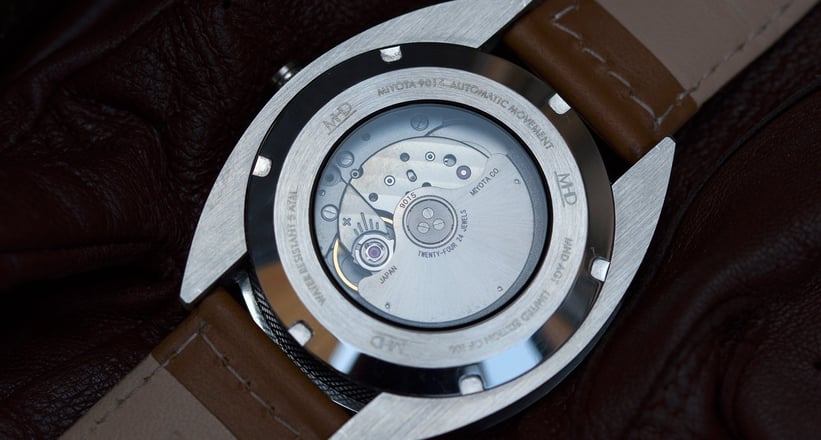 Take the time-only AGT and SA2, for example, both of which you can currently find for sale in the Classic Driver Market. The latter boasts a beautifully crafted exoskeleton case, designed to be both lightweight and incredibly strong (like a Formula 1 car), and fabulous knurled details such as the crown and the barrel. The intricate three-piece dials are also very reminiscent of old racing dials. As a bonus automotive-inspired touch, the watch is accompanied by two seatbelt-style fabric nato straps. Each of MHD Watches' pieces is currently limited to 100 pieces, ensuring they're every bit as exclusive as Humphries' automotive creations. What's more, they're offered at a tantalisingly affordable price point. What are you waiting for? Head to the Classic Driver Market now!
Buy MHD Watches' beautiful timepieces on Classic Driver
Note: This post contains affiliate links. If you purchase via a shop link on Classicdriver.com, our publisher usually receives a share of the sales.