Arne Jacobsen's iconic Copenhagen hotel set to reopen in the spring
When Danish architect Arne Jacobsen built the Radisson Blu Royal Hotel, Copenhagen, in 1960, he not only built the world's first design hotel, but he also created Denmark's very first skyscraper. So, when Space Copenhagen was asked to renovate the iconic hotel, it had a monumental task ahead…
Architecture icon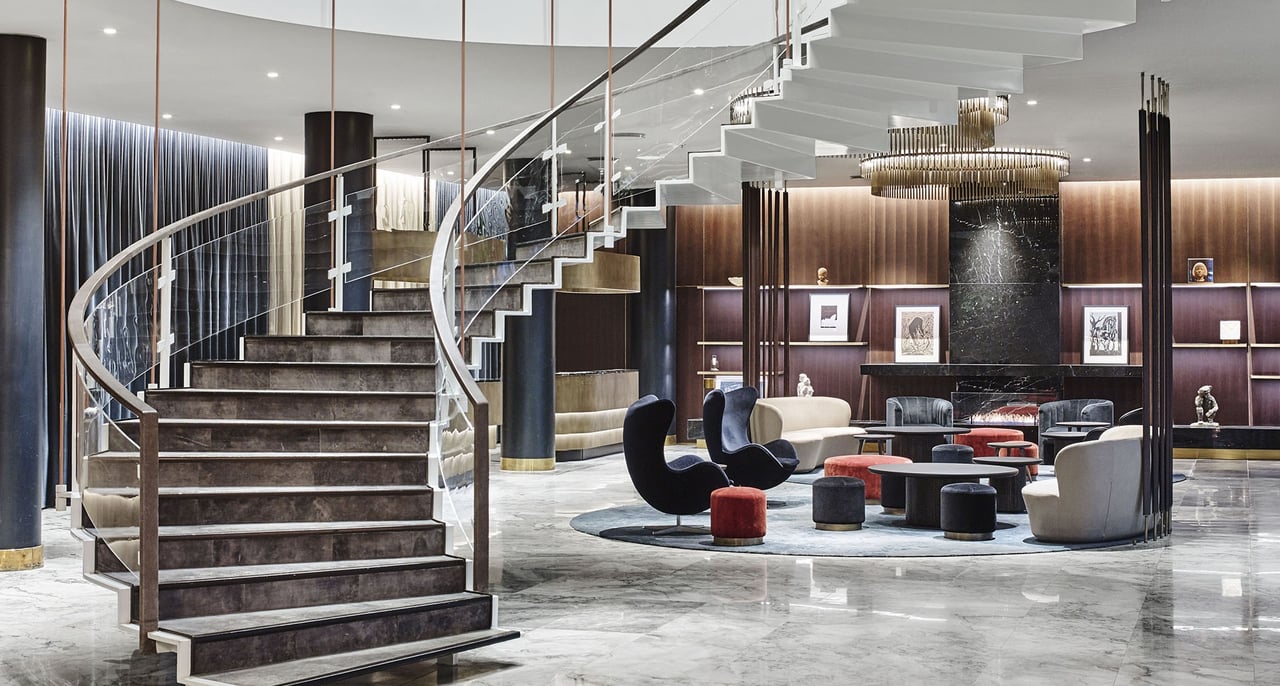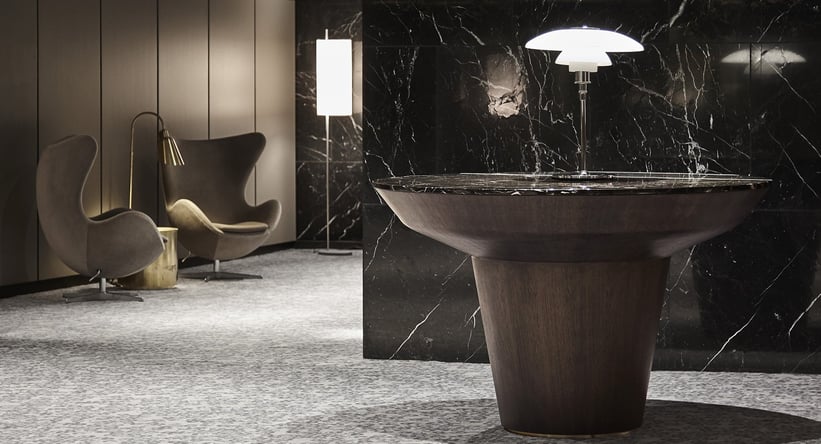 It wasn't its 260 rooms and suites, lobby, meetings and events space, and fitness centre that differentiated the Radisson Blu Royal Hotel from all the others in Copenhagen — it was its reflective façade, its homely atmosphere, and its innovative interior design. Now, over 55 years after it was first built, Space Copenhagen has been tasked with re-establishing the hotel as a design destination for the modern age. Using the hotel's archives, the design company has changed the layout of the lobby to honour Jacobsen's original intention of it being a lively public area — leaving the suspended staircase still as the focal point — reupholstered some of Jacobsen's most famous furniture pieces — including the Egg Chair, the Swan Chair, and the Drop Chair — and created new pieces and implemented modern materials to complement the original design. Currently, the ground floor, lobby, restaurant and bar, the first-floor meeting room, and some of the guest rooms have been renovated, with the rest to be completed this spring — quite possibly the best time of year to visit the City of Spires.
Photos: Joachim Wichmann
For more information on the renovation and future bookings, visit Radisson Blu's website.