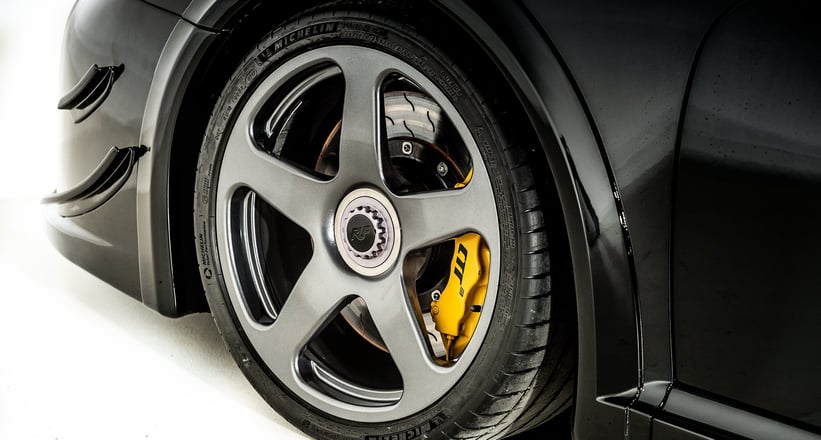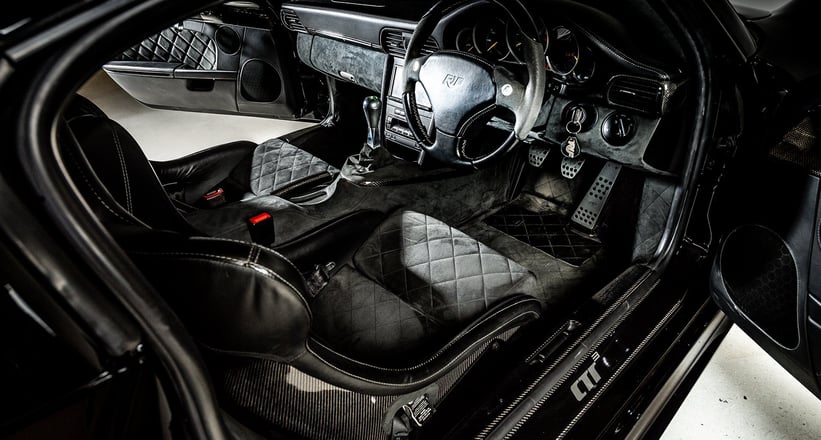 Most Classic Driver readers will be familiar with the story of how RUF Automobile started in 1939, when Alois Ruf opened a service garage in Pfaffhausen, Germany; and with how his son, Alois junior, took over in 1974 and set about offering a 911 upgrade service.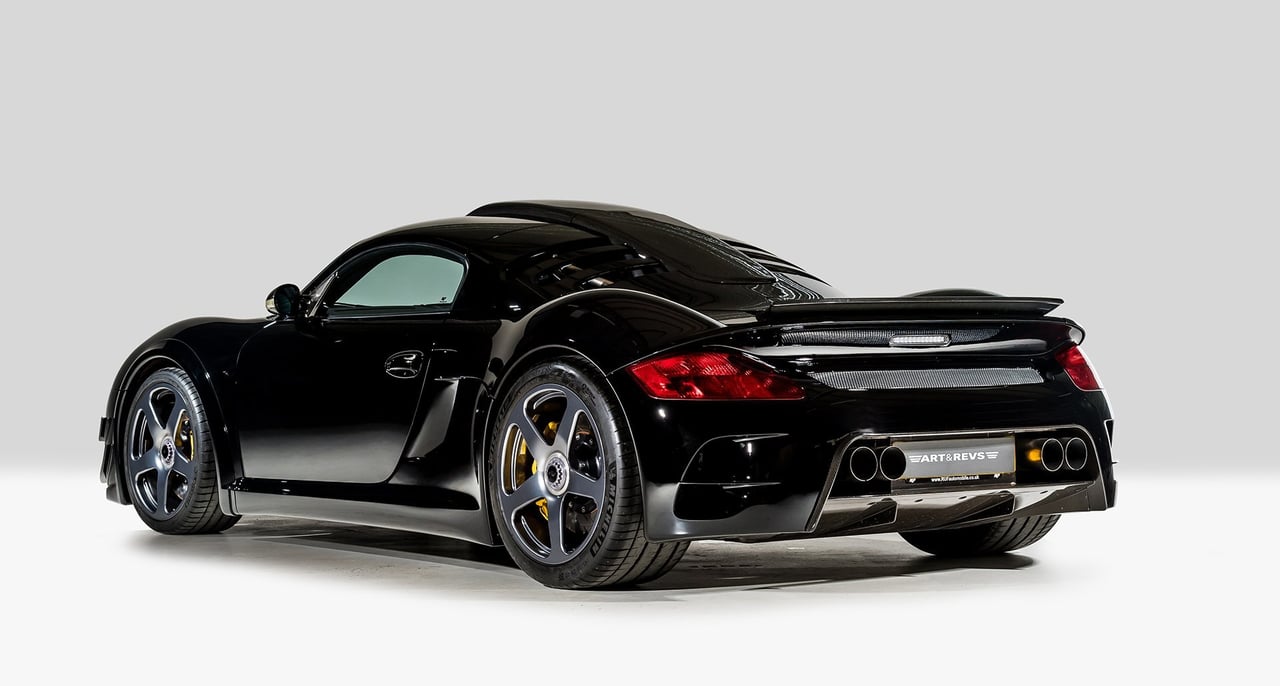 A decade later, the business had grown from being an unofficial Porsche modifier to being a true manufacturer, after the marque sanctioned RUF to build cars to its own ultra-high specification using new bodies and other components supplied directly from Zuffenhausen.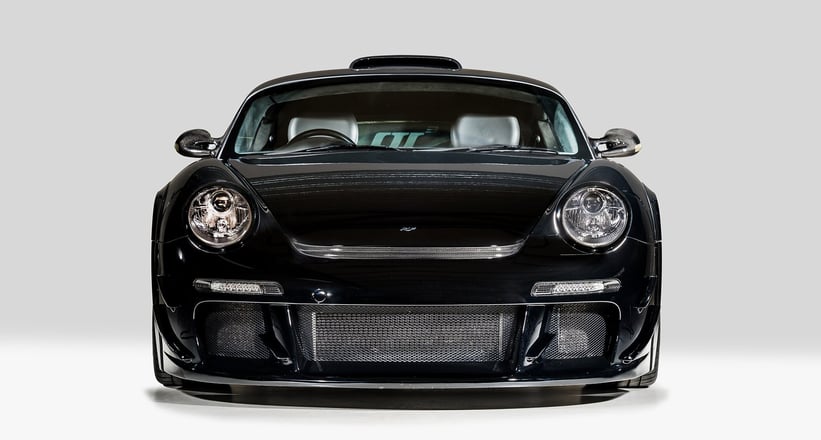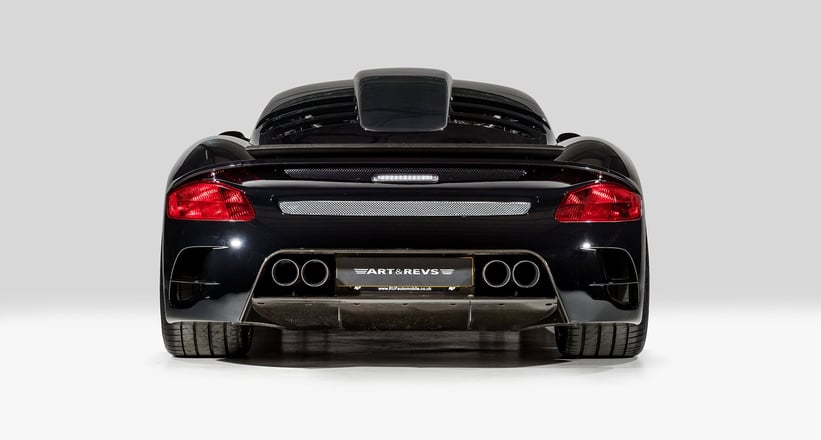 Every new-build RUF even gets its own VIN plate (always starting with WO9) and there are few car fans who haven't heard of the 210mph CTR 'Yellowbird' of 1987, the original CTR (for 'Group C Turbo RUF') that found global fame through eight minutes and five seconds of video footage capturing Stefan Roser's tyre-smoking lap of the Nurburgring when the car was first launched.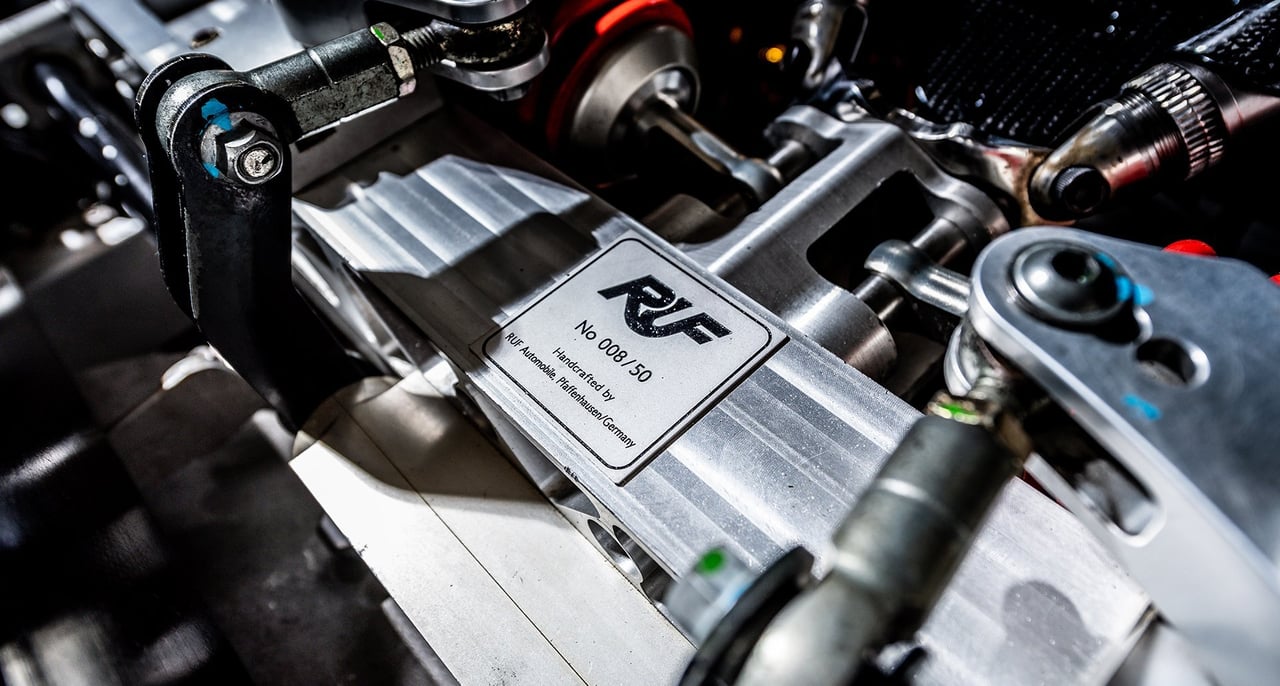 Inevitably, RUF's Porsches found a following among the wealthy supercar enthusiasts of the Middle East. They proved especially popular with Sheikh Salman bin Hamad Al-Khalifa, Crown Prince of Bahrain, whose passion for motorsport led to the 2004 opening of the $150 million Bahrain International Circuit, a track specifically designed to host F1 races that has come to be regarded as one of the world's most important Grand Prix venues.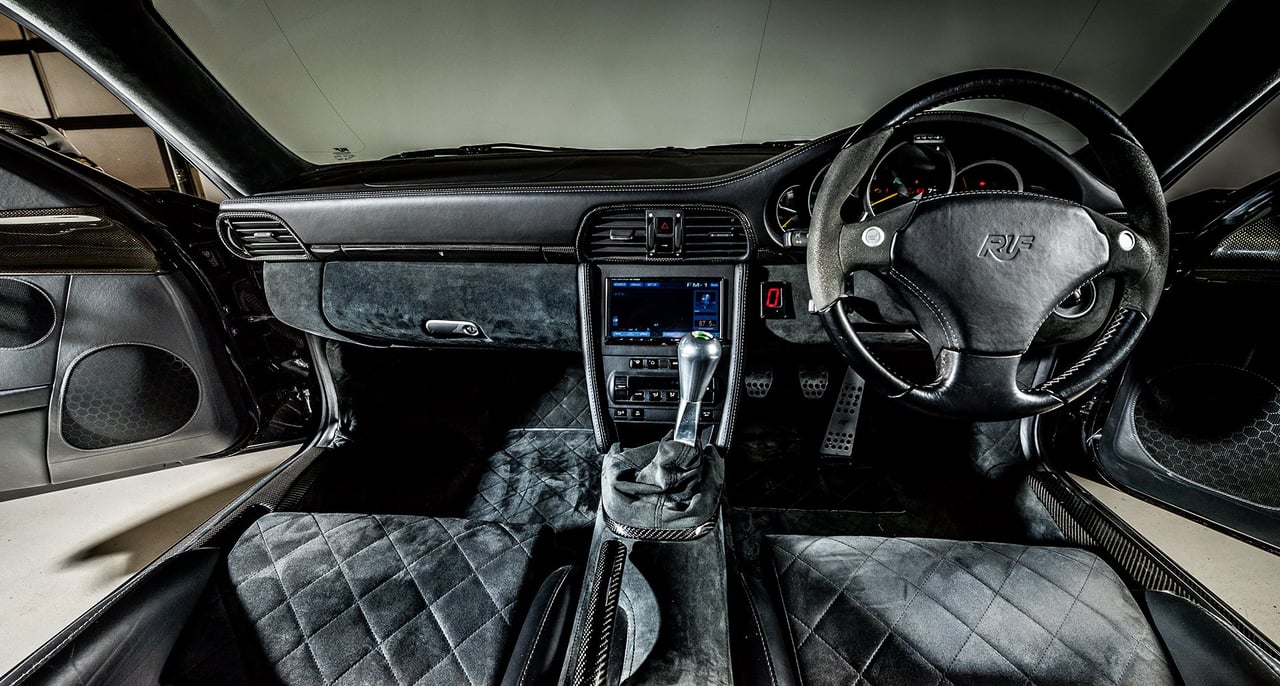 In fact, the Crown Prince was so enamoured with RUF's products that he invited the firm to establish a satellite factory in the grounds of the circuit – a building that was inaugurated in spring 2007 and marked by the unveiling of the first CTR3, precisely 20 years after the CTR Yellowbird's debut.


There are few admirers of RUF's work who'd not have loved to have been there on the big day – not least to experience what must have been a universal sense of confusion on first setting eyes on this extraordinary car.


Although its roots are instantly recognisable, the CTR3 is still likely to cause a double-take whenever you see one. Measuring five inches wider than the contemporary 911 and four-and-a-half inches lower, it had a wheelbase almost 11 inches longer and combined the front end of the GT3RS with the mid-engined configuration of the Cayman, the roofline of a Le Mans prototype and a high-haunched rear carapace that was pure, wide-bodied, fully planted racer.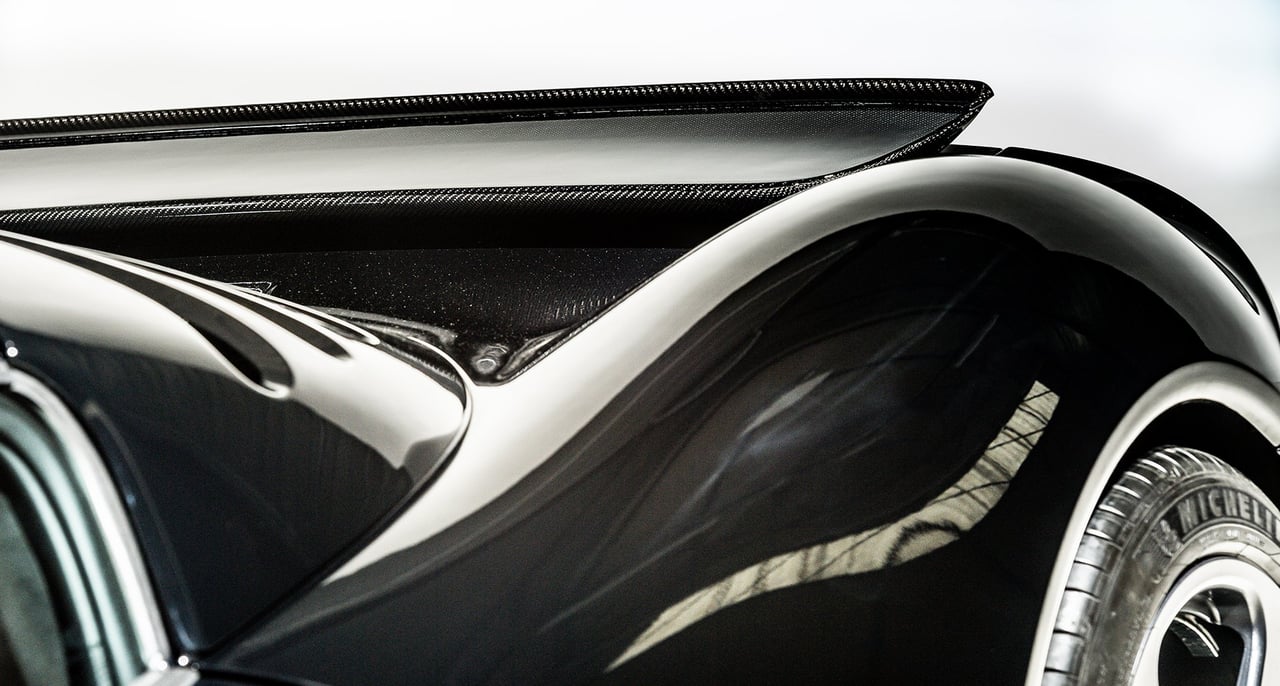 The fact is, the CTR3 is not simply a modified Porsche, but rather a unique, ground-up supercar in its own right, as hand-built and as exotic as any Koenigsegg or Pagani – and, with just 29 produced, it's arguably more special than either.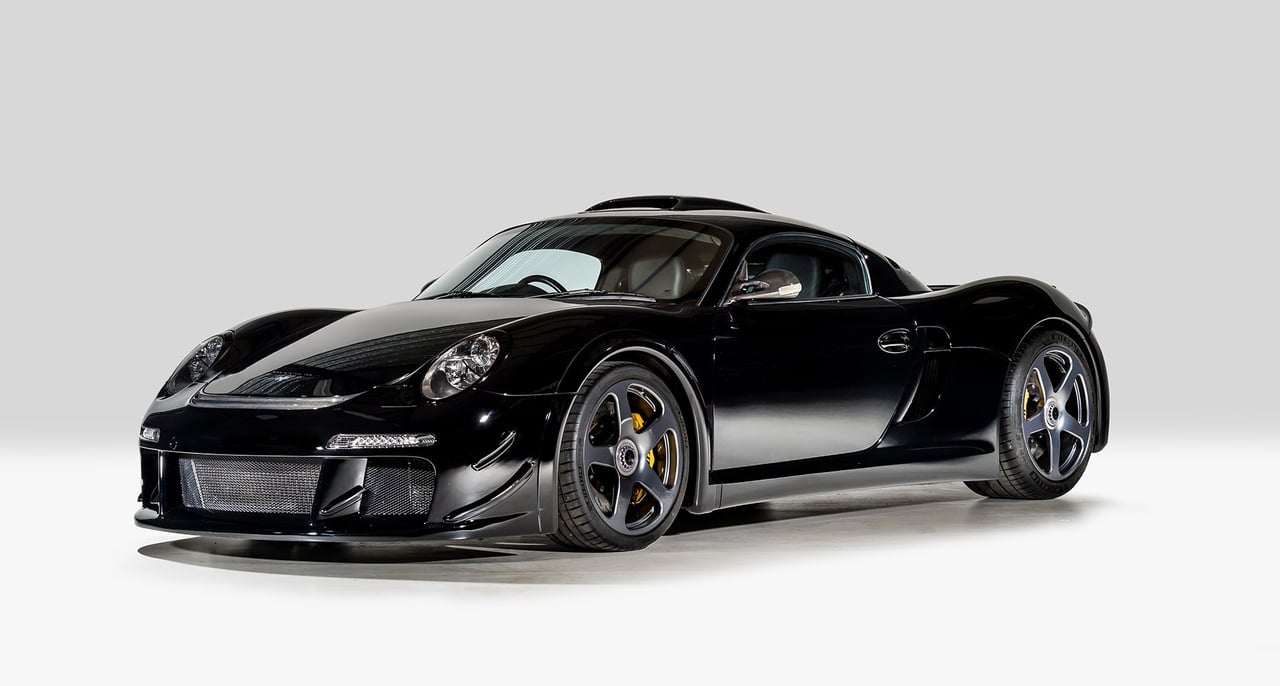 That 997 911 front end is mated to a bespoke platform formed from a combination of alloy and galvanised steel, while the 996 Turbo-based, 3.7-litre engine is fed by twin KKK turbochargers, produces 691bhp at 7,000rpm and nestles in a beautifully crafted cradle.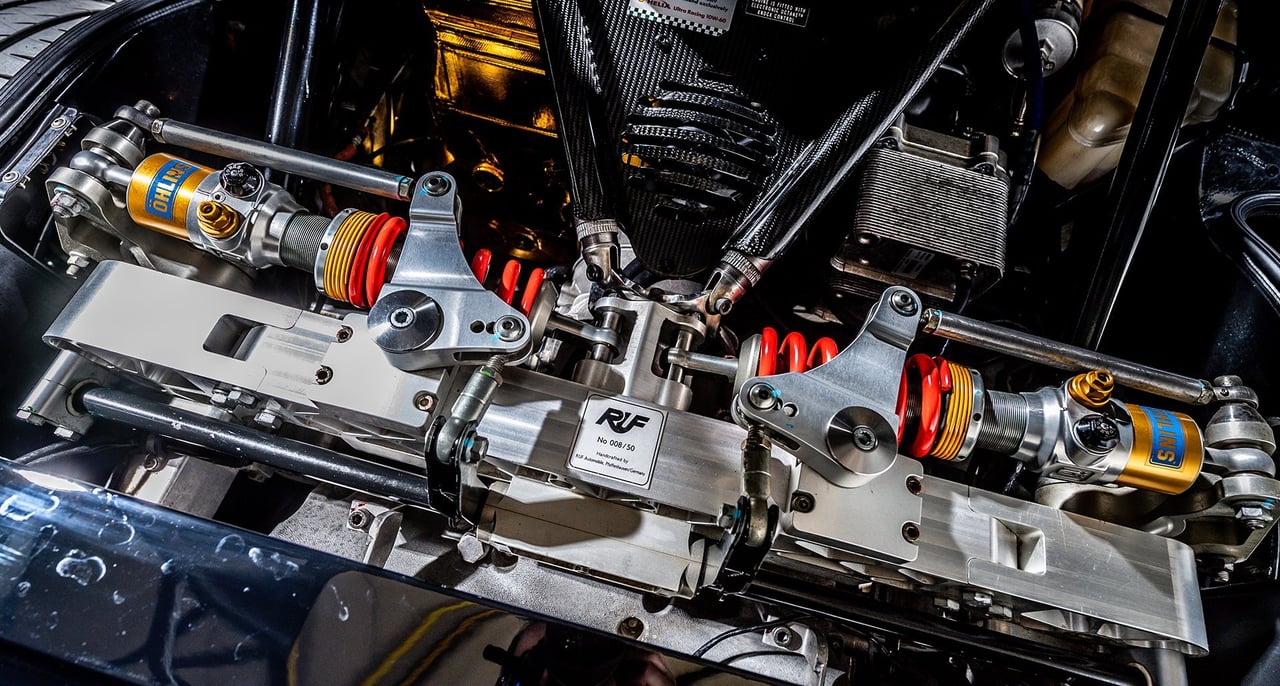 Made from billet aluminium and developed in partnership with Canadian race chassis specialist Multimatic, it's what RUF refers to as a 'birdcage' – and it lies under a flowing coat of Kevlar-carbon bodywork with barely a single straight edge to its name.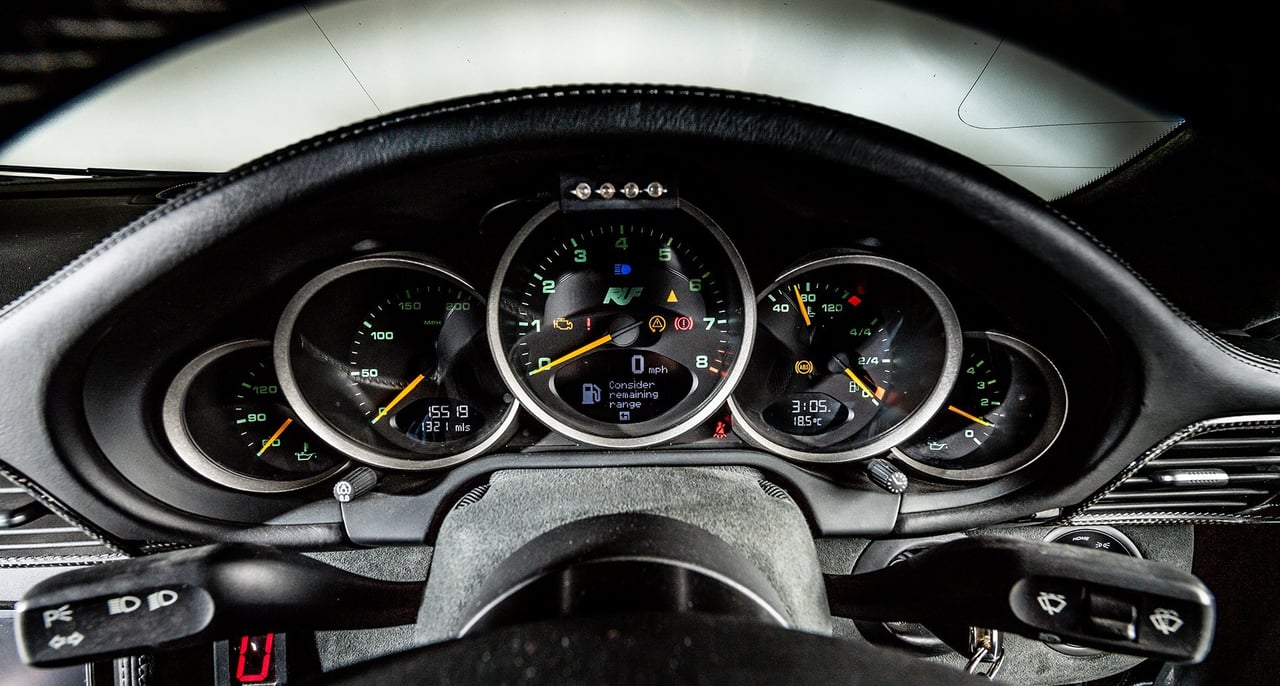 The result of such motorsport-based engineering was a 0-100kph time of just 3.2 seconds and a top speed of around 235mph/375kph – figures that, even today, only a handful of road-legal cars can live with. But the CTR3 on offer with Art and Revs is even more special than that.


Although dating from 2010 and only the eighth CTR3 chassis built, it was returned to the RUF factory to be upgraded to the 'Clubsport' specification introduced at the 2012 Geneva Motor Show. That means a significant power boost to 775bhp, a higher torque figure of an astounding 980Nm, the application of gold leaf to the dry-sump oil tank (for improved heat insulation) and the addition of 997 GT3 RSR steering components, Ohlins adjustable dampers and bespoke springs front and rear.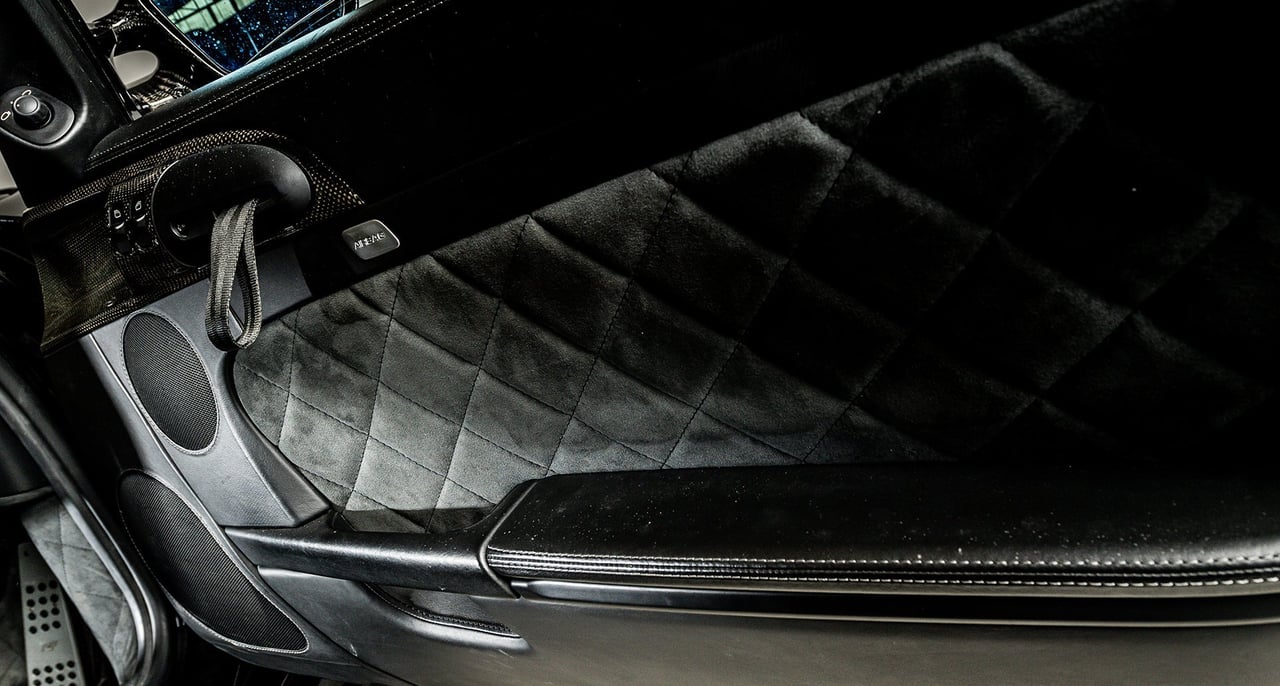 The car also got a 997 GT2 competition clutch system, NACA ducts in the engine bay for better ventilation and a freer-breathing, power-enhancing, Zirconium-coated exhaust system with a titanium end box.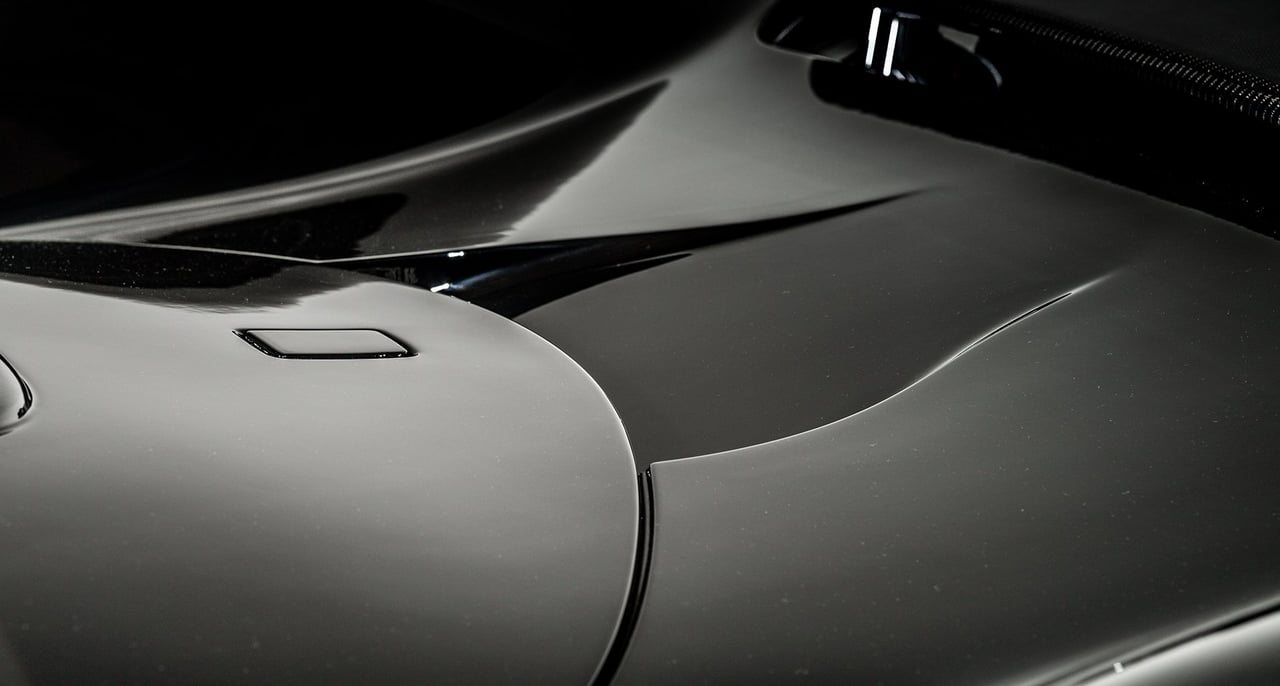 You don't need an engineering degree to appreciate how beautifully thought-out and put-together this car is and, while it's undeniably a racer for the road, it's also admirably well appointed inside. The eagle-eyed will have noticed the right-side steering wheel (it was the first right-hand-drive example made), to the left of which is the businesslike aluminium gearlever (no paddles here) that operates the car's six-speed, sequential gearbox.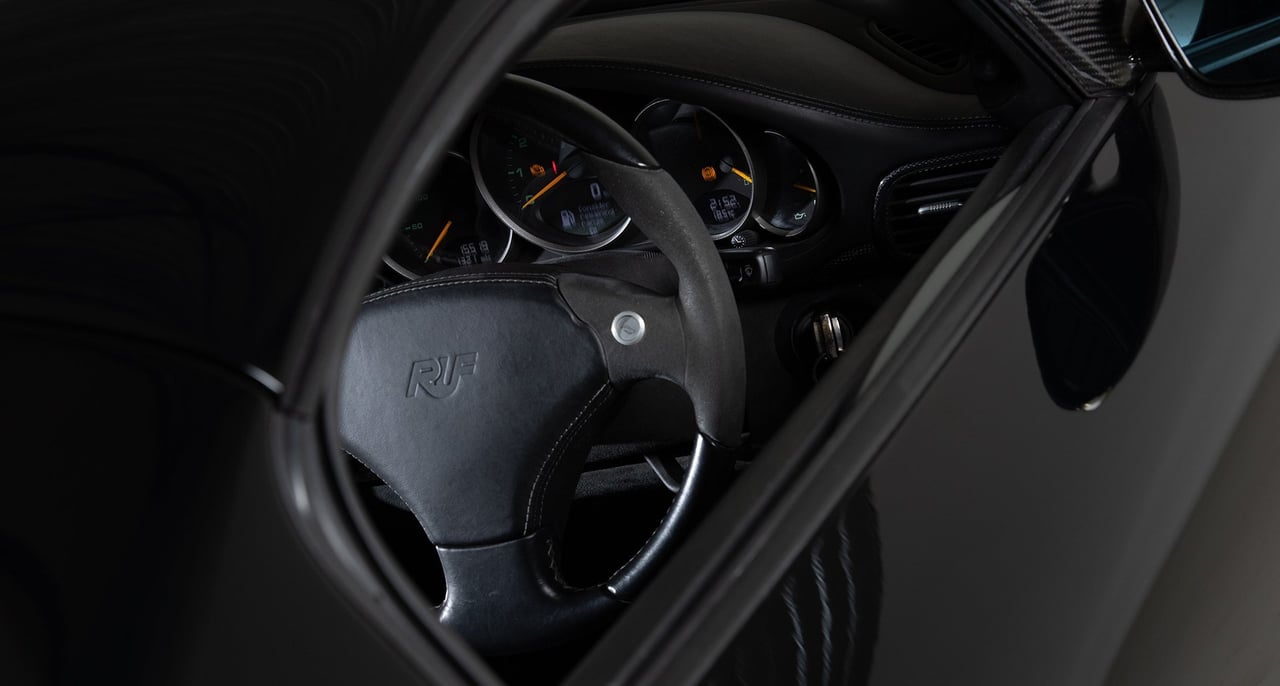 Quilted Alcantara lines the door cards, dashboard and carbon race seats, while a glovebox, audio system and extensively equipped instrument binnacle should serve as comforting reminders that – despite its outrageous external appearance – this CTR3 really is equipped for the public highway.

Having clocked-up 15,500km in the hands of three fastidious owners, this is clearly a car that the next custodian is going to want to drive, and drive often. And when he or she is asked by a bewildered bystander: "What is it?" there can be no better explanation than the one penned by a road tester when the CTR3 was originally launched: "It's by far and away the best 911 Porsche never made…"