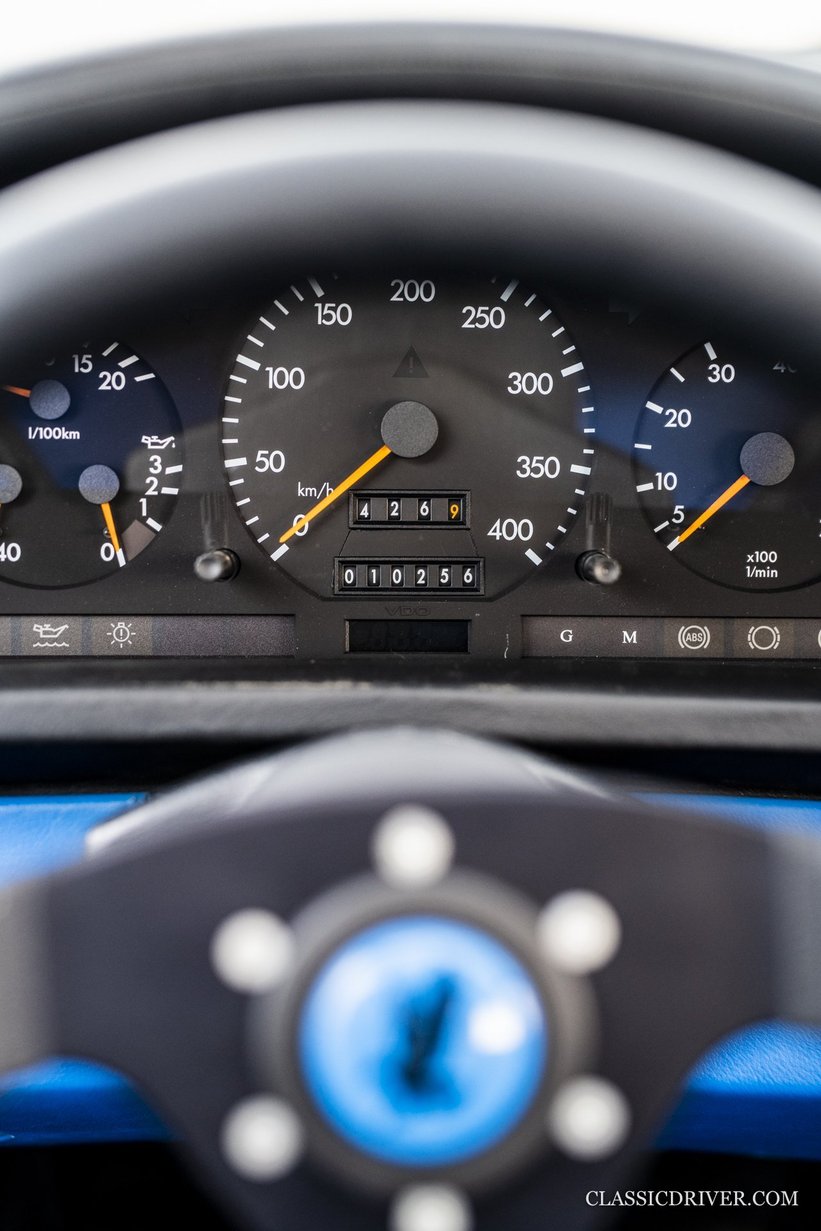 If you're looking for a hand-built hypercar, but find Paganis, Koenigseggs, Hennesseys and the like just a bit too common, this Isdera Commendatore 112i that's set to cross the block at RM Sotheby's on 13th February 2021 could well be the solution to your 21st-century problem.
And it certainly isn't common, because this is the sole example of the remarkable mid-engined V12 car ever to have emerged from the pristine studios of niche German manufacturer Ingenieurbüro für Styling, Design und Racing – better known by the abbreviation 'Isdera'.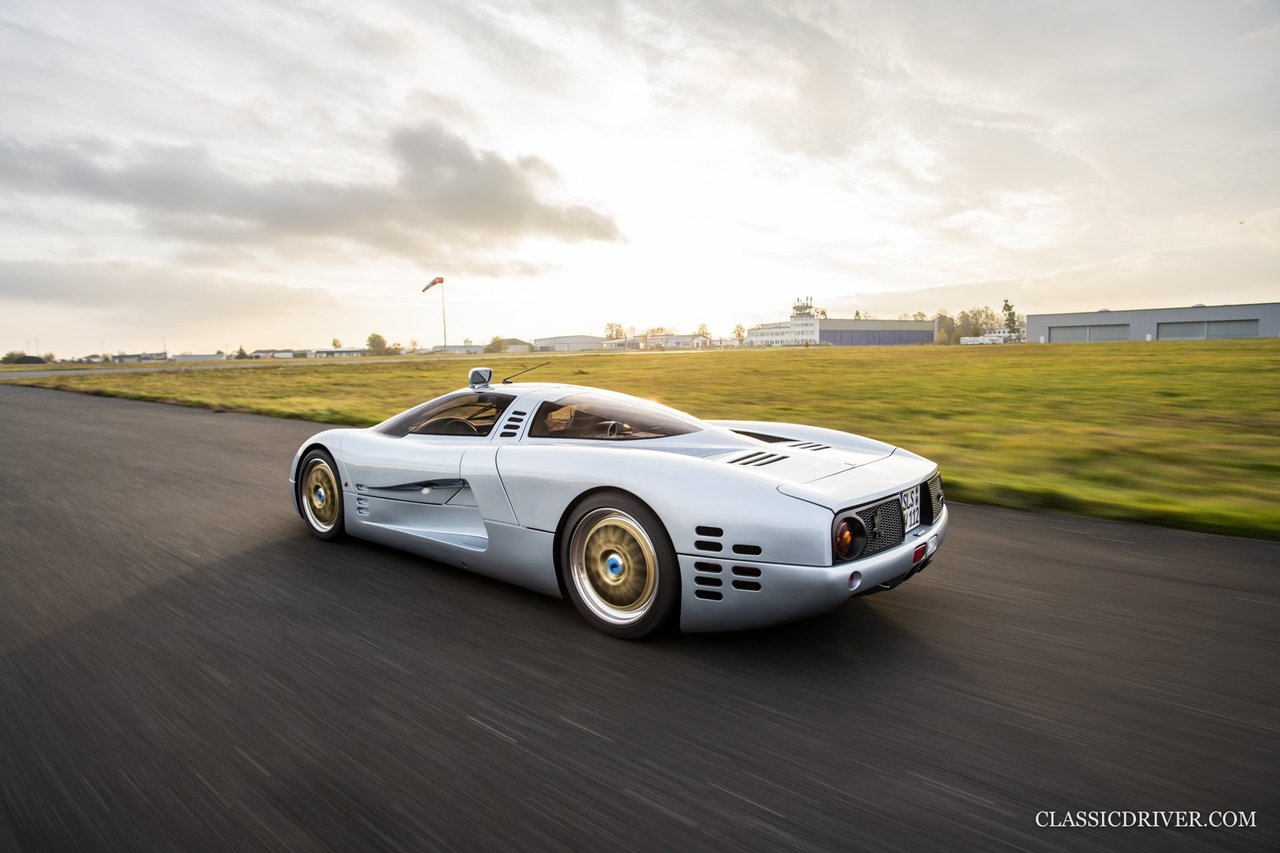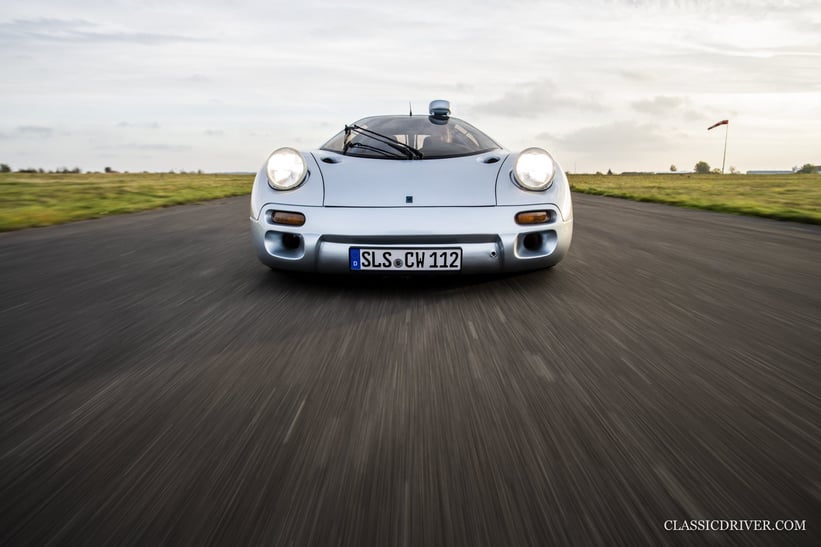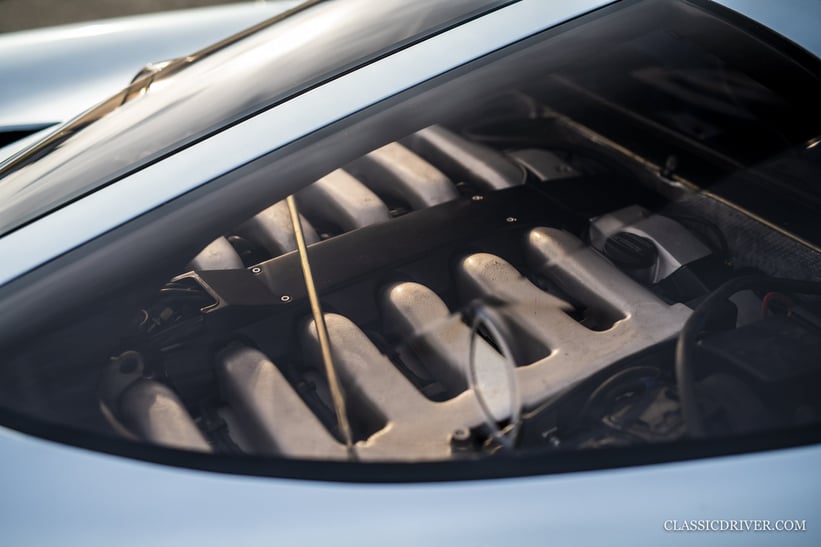 The arrival of 2021 will mark the 39th anniversary of Isdera's founding by the decidedly avantgarde Eberhard Schulz, who anticipated the 21st-century trend for expensive, limited-production, high-priced exotics with the homespun Erator GT that took shape in his laundry room way back in 1968.
Although it resembled a cross between a Marcos and a Ford GT40, the Erator looked more like a thoroughbred conceived by a major manufacturer than a mongrel built on a bespoke, tubular steel spaceframe with glassfibre bodywork and (initially) powered by a fuel-injected engine from a Volkswagen Beetle that gave the lightweight two-seater a top speed approaching 120mph.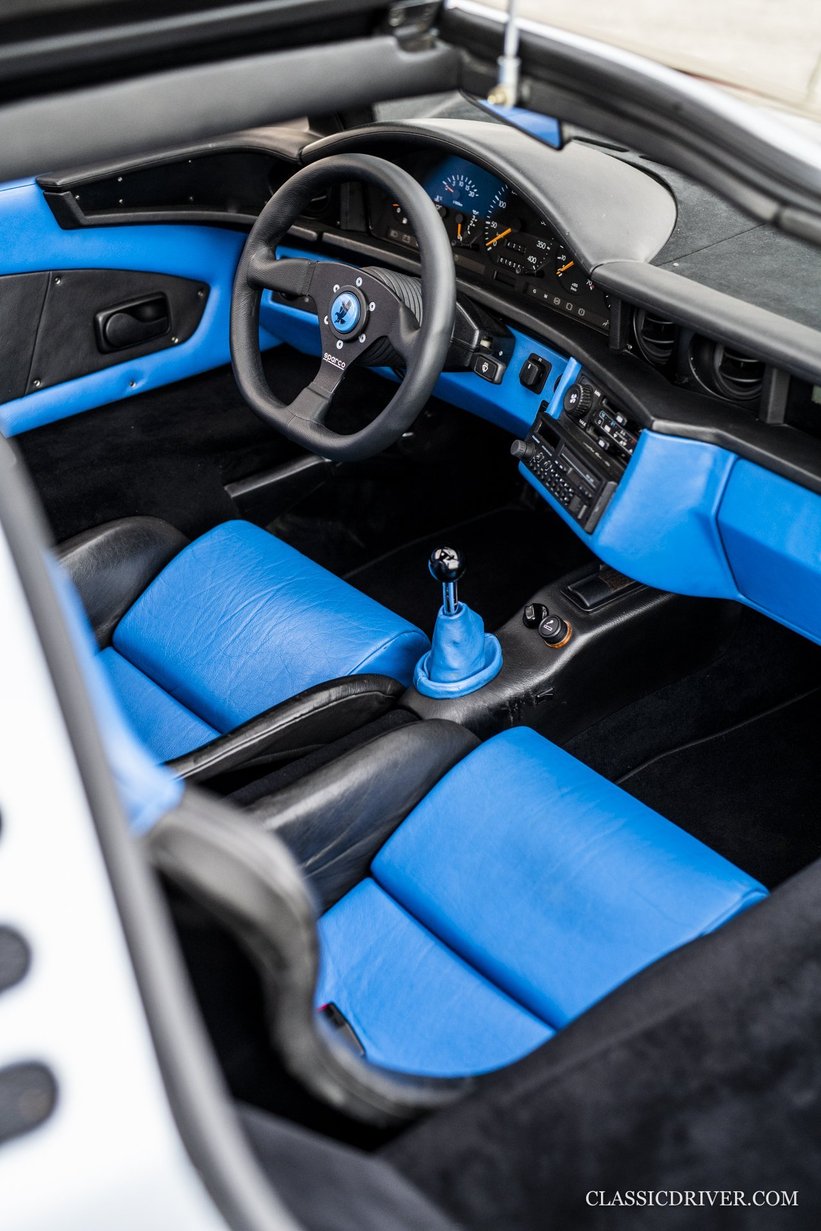 Schulz, an engineering college dropout, took little more than a year to build the Erator from scratch – and then drove it to the headquarters of both Porsche and Mercedes-Benz to show (in the absence of a more formal CV) that if there was a design job going, he was the man to give it to.
Recognising Schulz's precocious talent, Porsche employed him on the spot and he remained with the marque for eight years until joining Rainer Buchmann's Frankfurt tuning house B&B, where he finished his second major project, the CW311 – a 'spiritual successor' to the Mercedes-Benz 300SL that was so darned good that the mighty marque even gave him permission to mount a three-pointed star on the grille.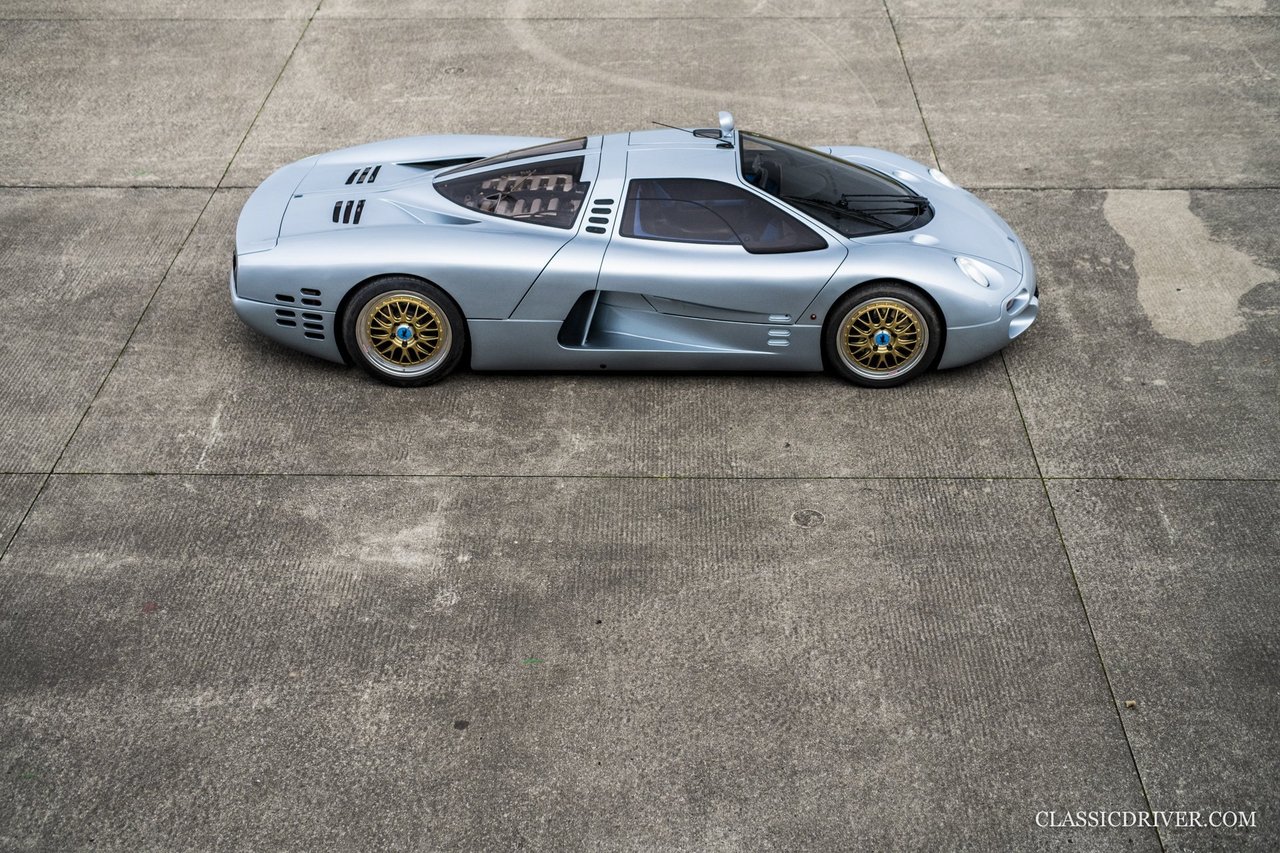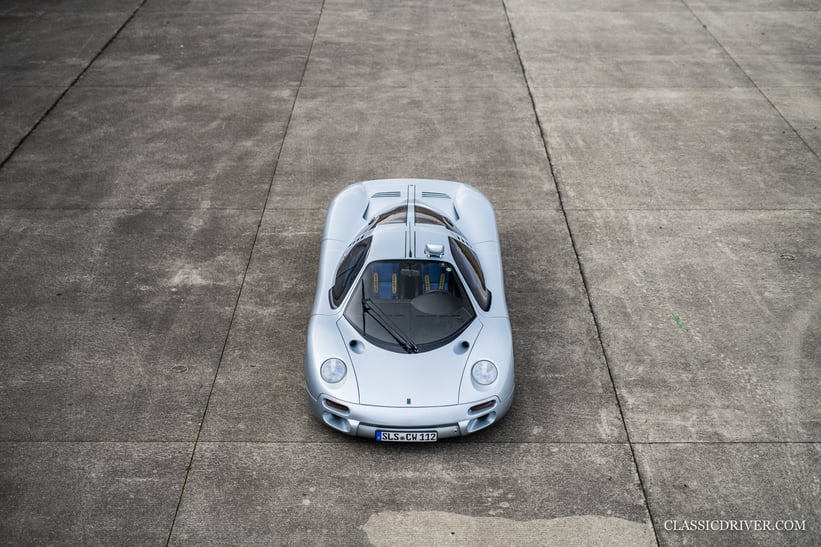 By 1982, Schulz was ready to go it alone, setting up Isdera as a boutique design and engineering service that would also create own-badge cars in small series. The first was the Imperator 108i, a wedge-shaped, gullwing-doored spacecraft of a machine that was powered by a 5.0-litre Mercedes V8. Entirely hand-made and bespoke, each car took a year to build and an impressive 30 were completed before production came to an end in 1991.
Next came the even more radical Commendatore you see here. It was completed in 1993, and Schulz named it after Enzo Ferrari's famous sobriquet as a mark of admiration for the Ferrari boss, who'd died five years earlier.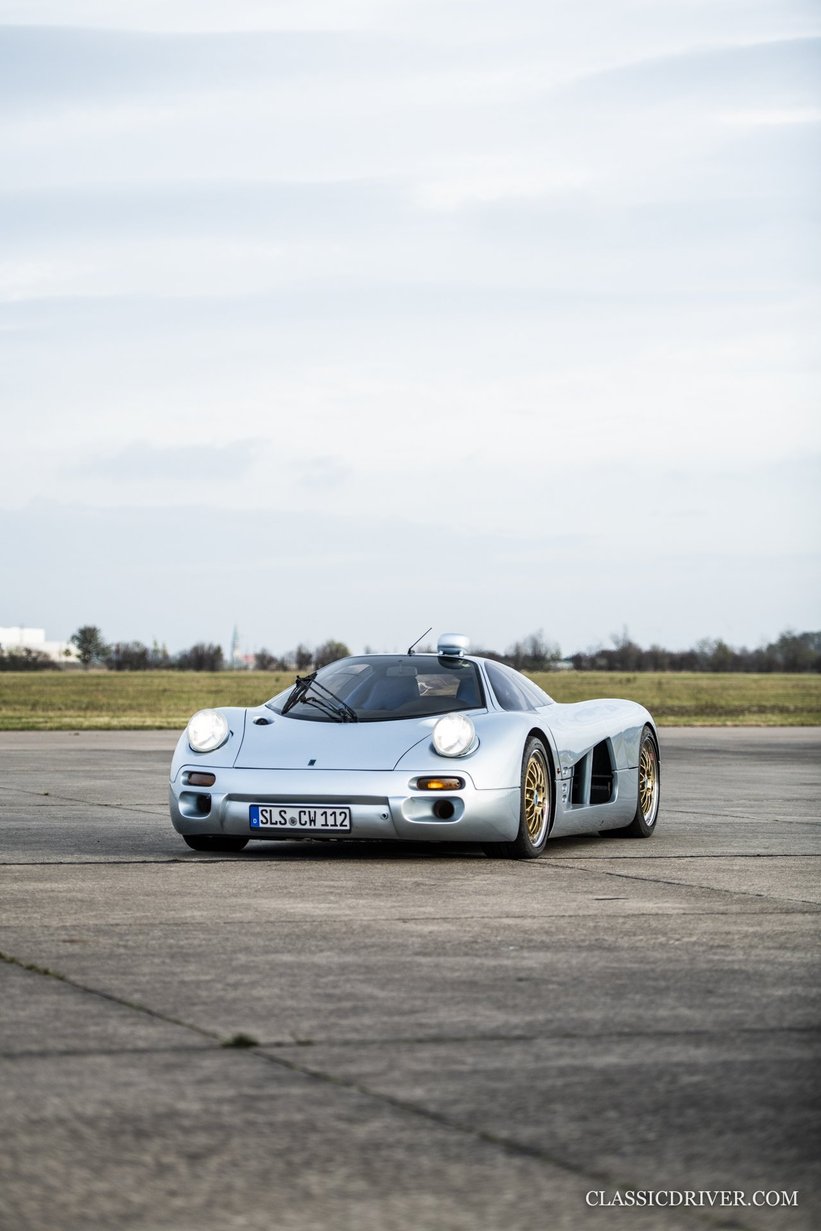 While the Imperator may have been impressive, the Commendatore represented a quantum leap in terms of design, construction, power and performance. Its gullwing engine cover – no mere gimmick, but made for ease of access – concealed a Mercedes M120 6.0-litre V12 offering an easy 400 horsepower.
Although it was originally made to work only with an automatic gearbox, Schulz adapted the powerplant to accept a Getrag five-speed manual transmission modified by RUF to feature a sixth ratio, driving through the car's rear wheels – resulting in 'Vmax' in excess of 220mph.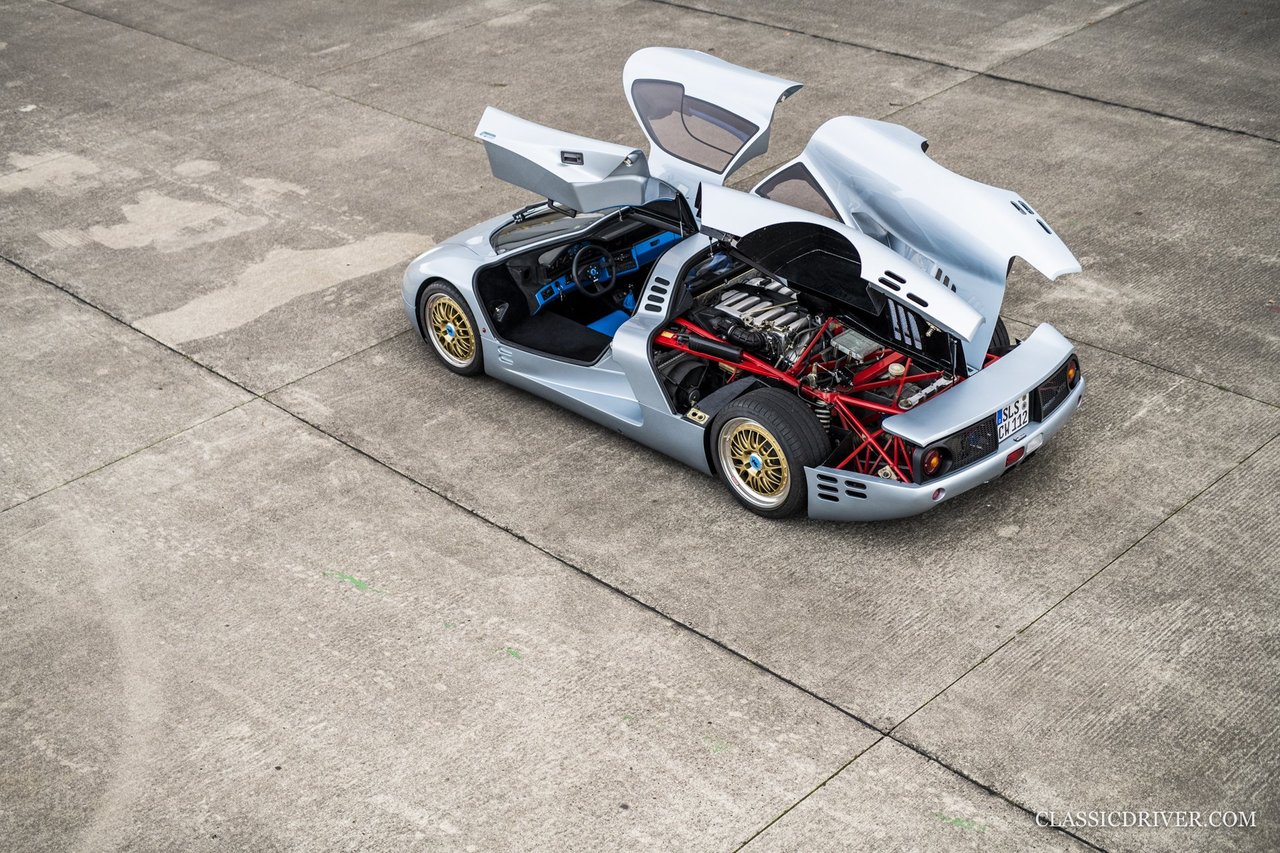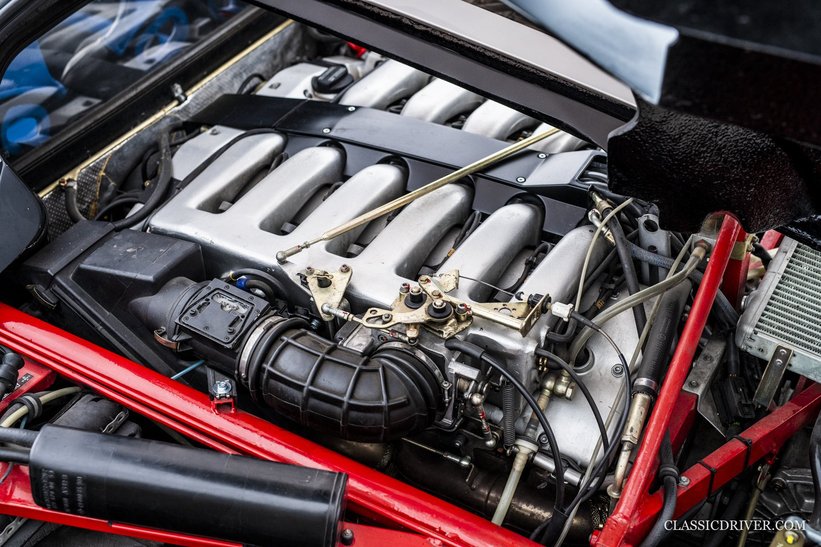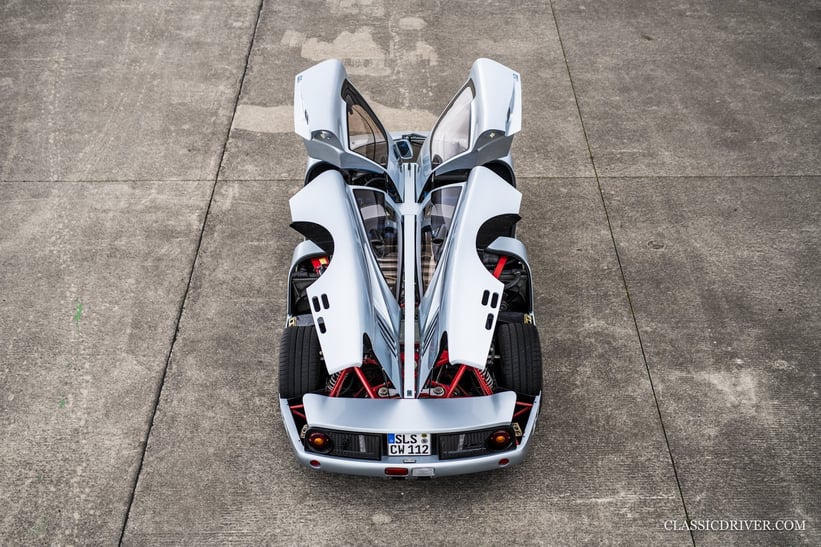 To keep the weight down, Schulz again chose to make the body from GRP, mounting it on a web-like tubular chassis. For suspension, he turned to the Porsche 928, modifying the standard setup by making it a speed-sensitive system that dropped the car by three inches to reduce drag – which was relatively minimal anyway, since the car registered an impressive-for-the-time coefficient of 0.306 when tested in the Mercedes wind tunnel.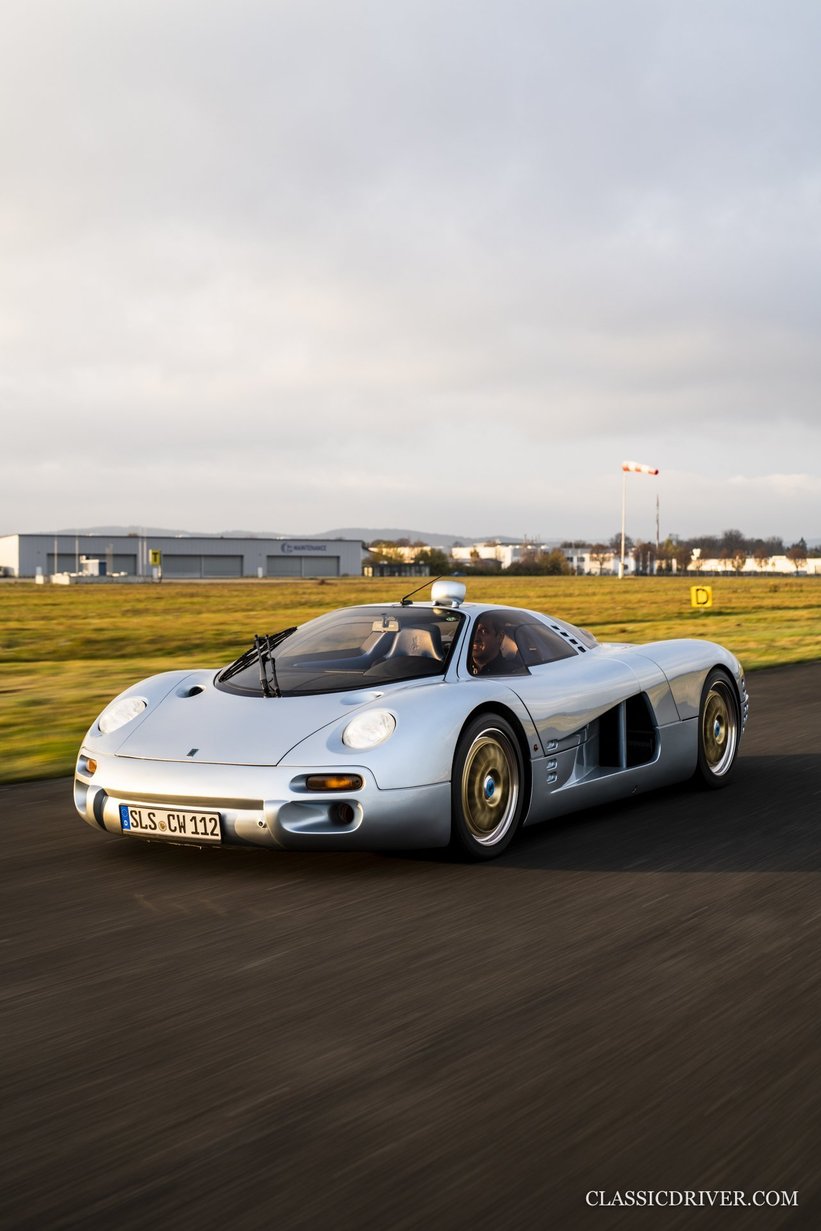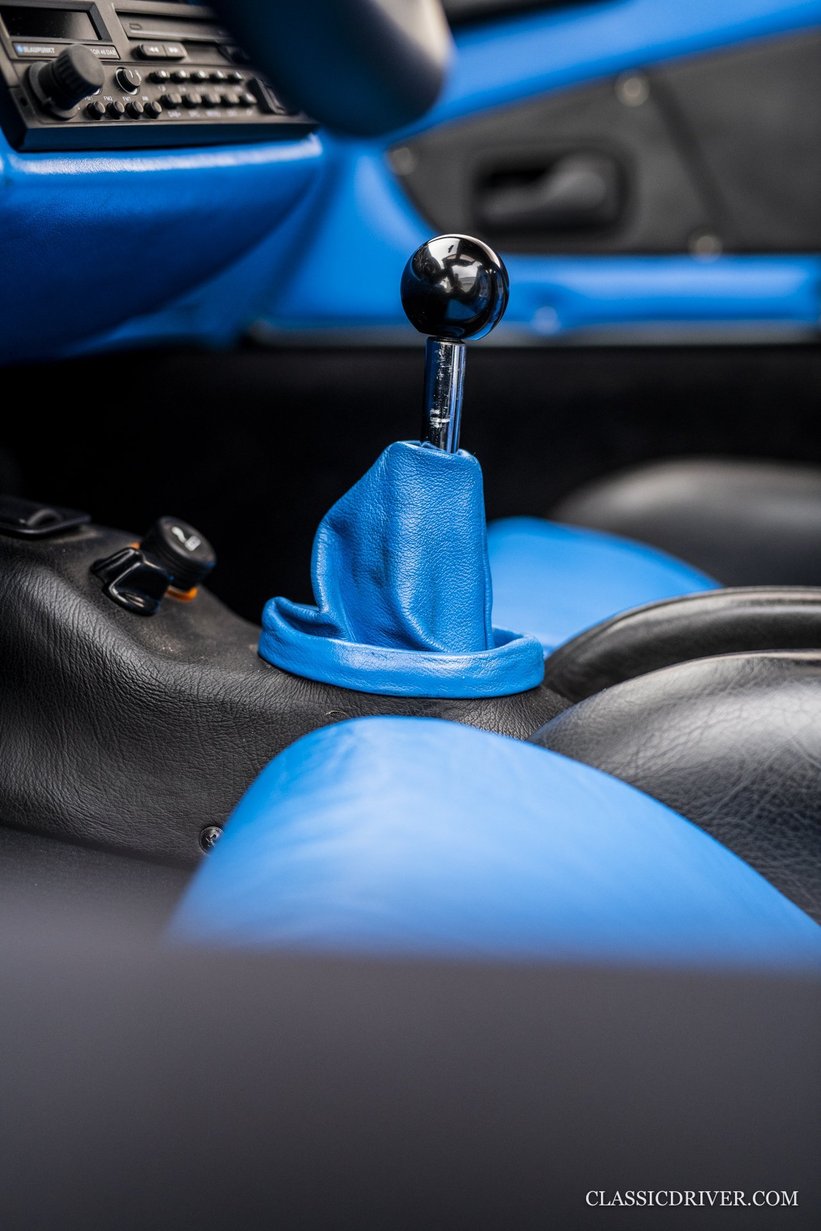 As many eagle-eyed Classic Driver readers will have noticed, the Porsche parts bin was also raided for the headlamps (968), while the single wiper that swept rain from the vast expanse of the aircraft-stye windscreen was originally intended for use on a Japanese bullet train.
Up on the roof perched the periscope rear-view mirror setup first seen on the Imperator, while the long, low, body – somewhat reminiscent of a Jaguar XJ220 in profile – was supported at each corner by split-rim BBS racing wheels. Inside the cockpit, Recaro sports seats trimmed in two-tone leather were complemented by an OMP steering wheel and Mercedes instruments that included a 400kph speedometer.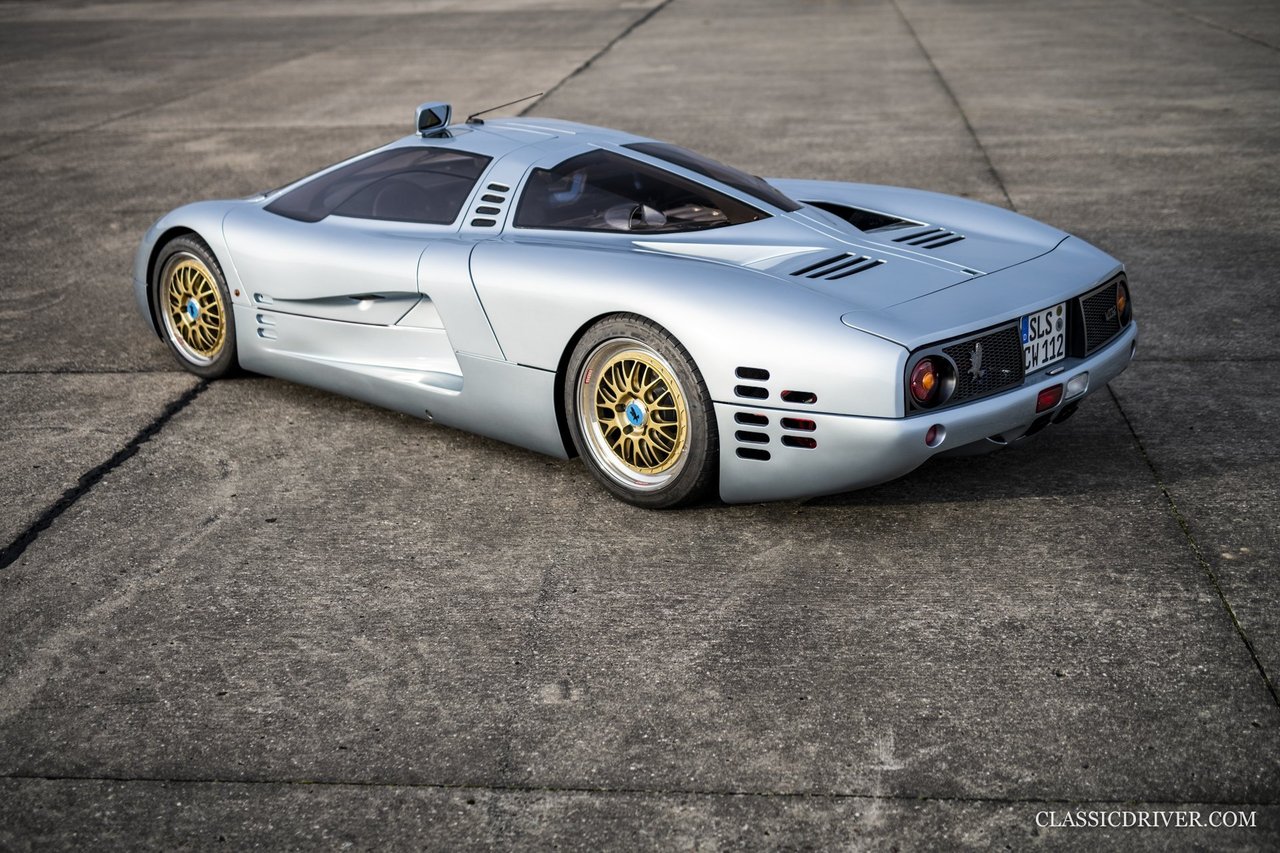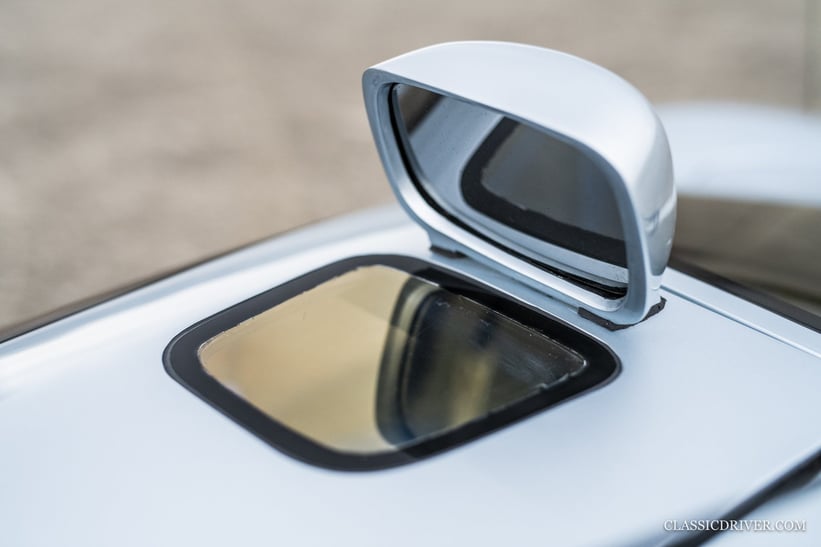 As the car's specification suggests, Schulz had every intention of using it to homologate the design for Le Mans – but his timing was terrible, since much of the multi-million Deutsche Mark cost of developing the Commendatore had come from Japan, which was in the throes of the major economic slump from which it has never fully recovered.
Isdera went bust as a result, but the company was bailed out by a Swiss consortium, for which Schulz completed the car and made it roadworthy.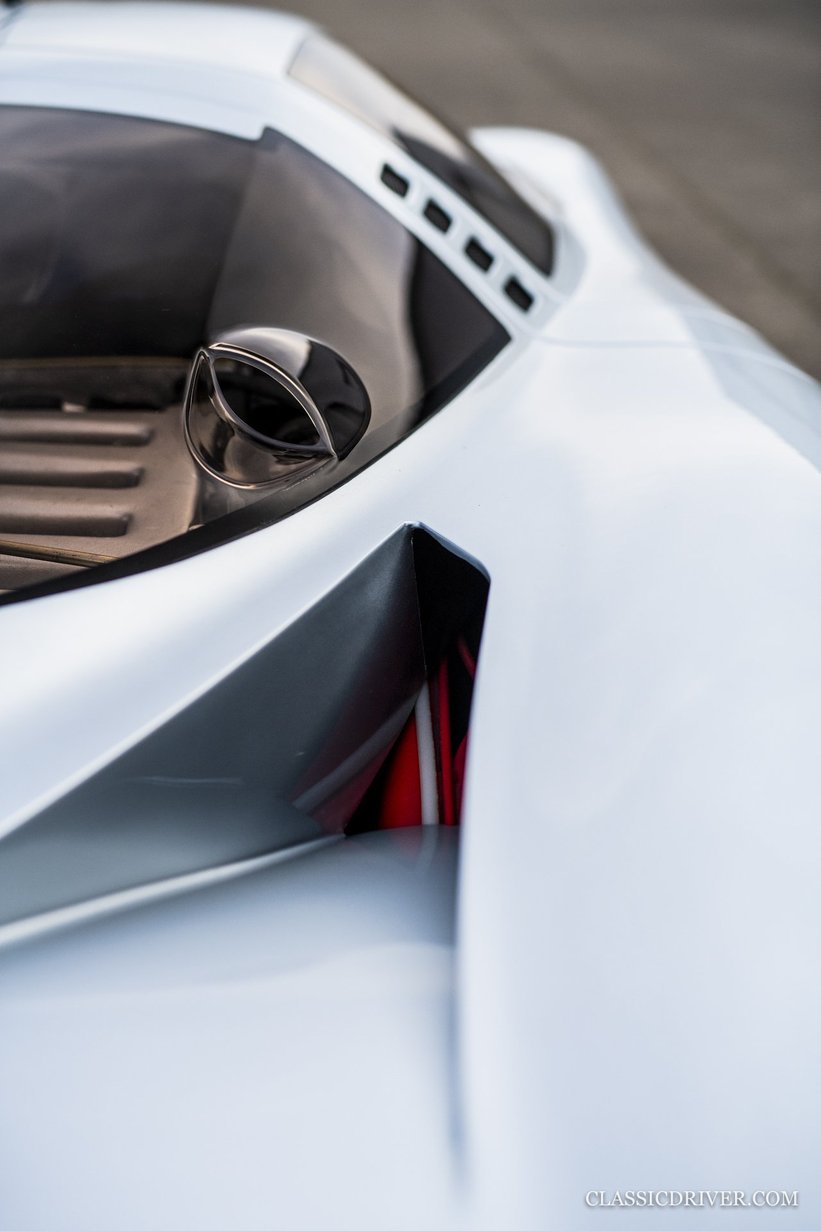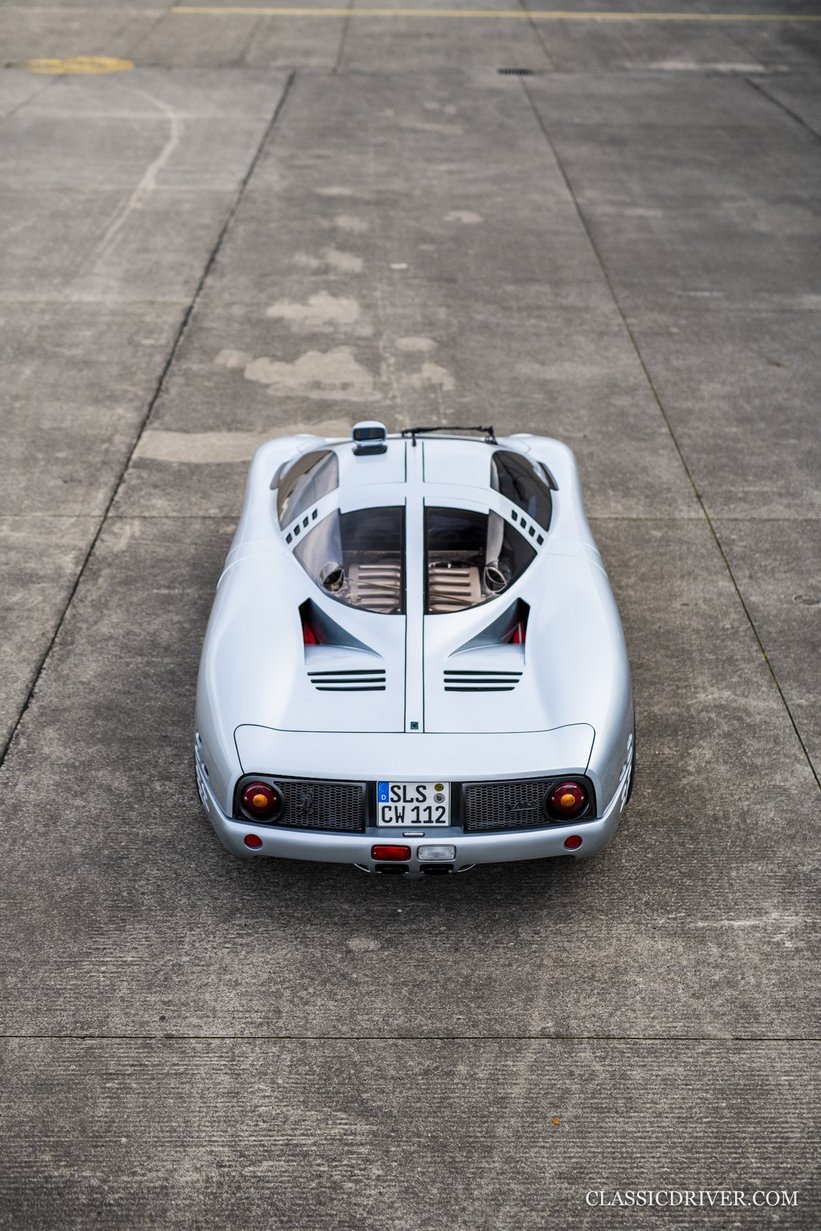 The Commendatore's one subsequent owner instigated a cult following for the remarkable car by allowing it to feature in 1997's Need for Speed II PlayStation game, before exhibiting it at the 1999 Frankfurt motor show under the name 'Silver Arrow' with a change of wheels and wing-mounted mirrors instead of the periscope setup.
Some time afterwards, he offered it for sale (on, er, eBay) with an asking price of €1.5 million but – perhaps fortunately – it failed to sell, enabling the by-then regrouped Isdera to buy it back in late 2016 and return it to its original specification, periscope and all.

Now offered directly from the manufacturer that built it with just 10,500km on the clock, the car has clearly been exercised, but remains barely run in. Like all truly great designs, it looks as though it could have been built yesterday, and despite being the product of a previous century, it'll still give any modern hypercar a serious run for its money...
Photos by Rémi Dargegen © 2020