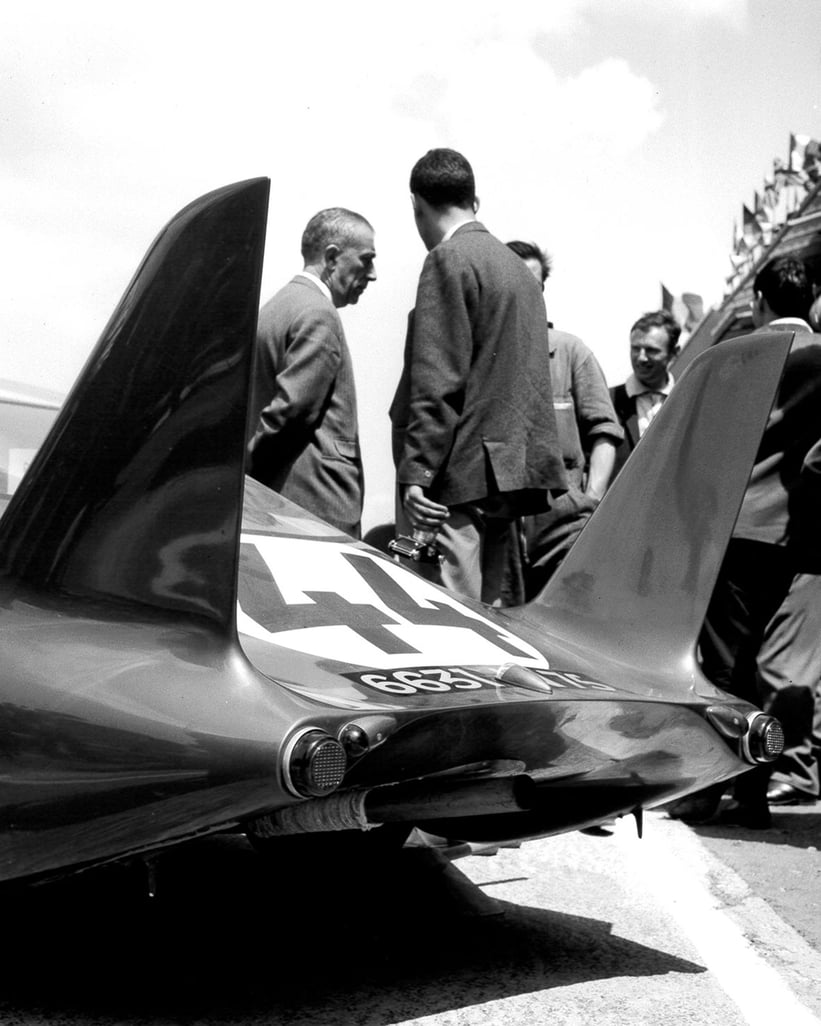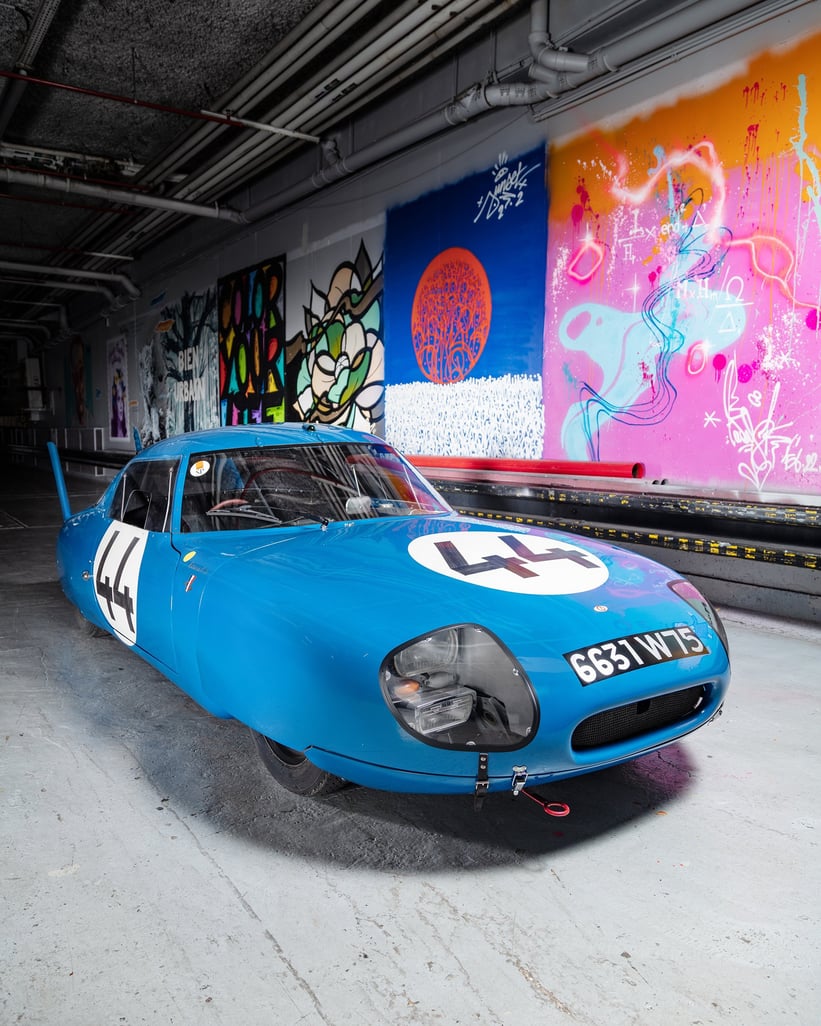 It's easy to be sceptical about the idea of 'destiny', but no one could deny the serendipity between Charles Deutsch's initials and the fact that he became famous for his aerodynamic vehicle designs. And this Panhard Le Mans prototype being sold on 6 June 2023 at Hotel Drouot in a one-lot auction by Giquello represents the epitomy of CD's work since it boasts the lowest 'Cd' (co-efficient of drag) of any car ever built.
To put that into perspective, the JCB 'Dieselmax' diesel-powered car that achieved a record-breaking 529 kmh in 2006 had a Cd of 0.15; that of the Panhard CD Le Mans car built 42 years earlier was just 0.12. The radical and historic Le Mans racer was based on the Panhard CD road car that Deutsch designed as his first project after parting company with René Bonnet following the 25-year partnership that took the Deutsch-Bonnet marque to fame as a builder of lightweight, aerodynamic sports cars.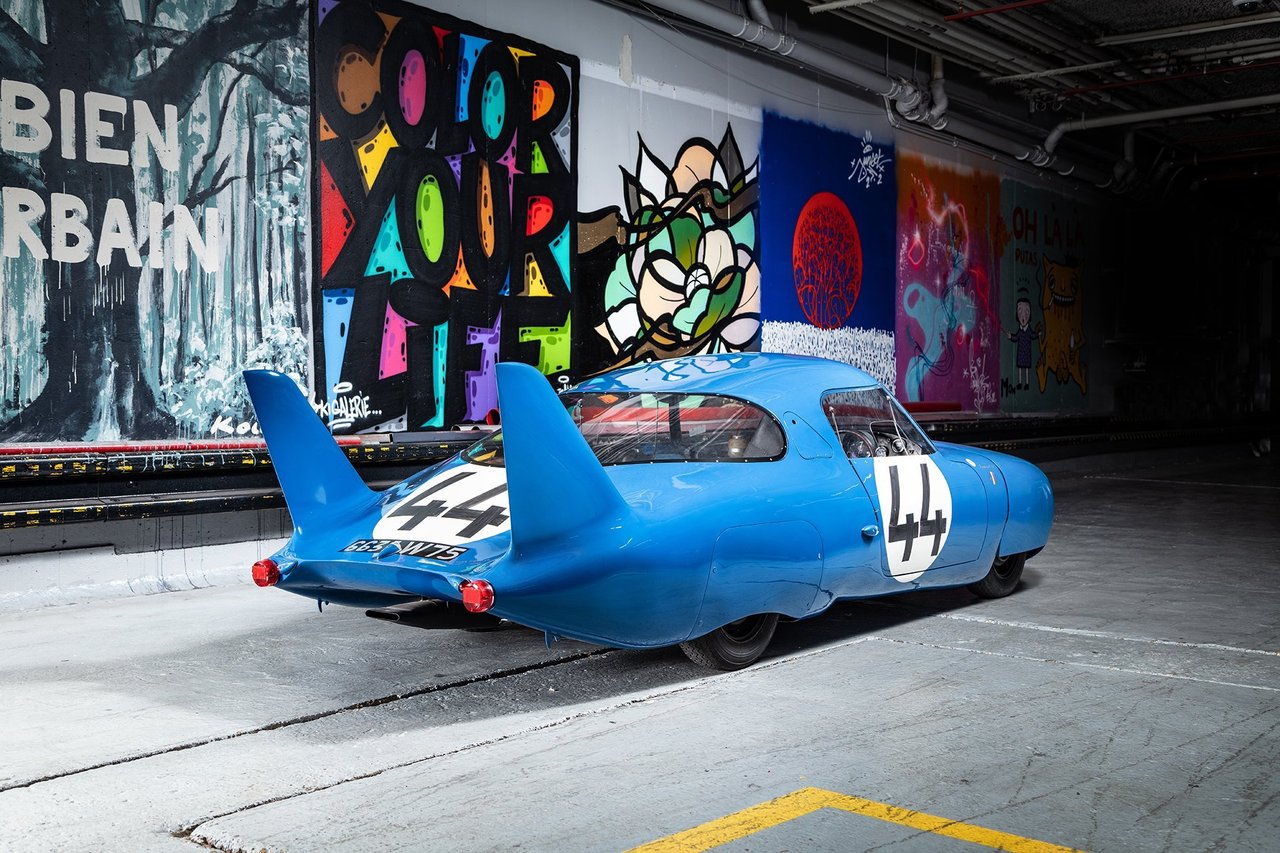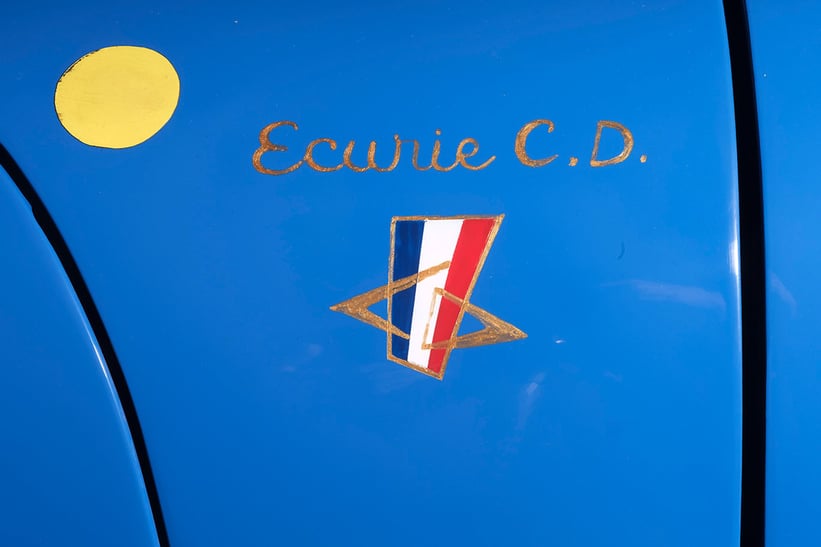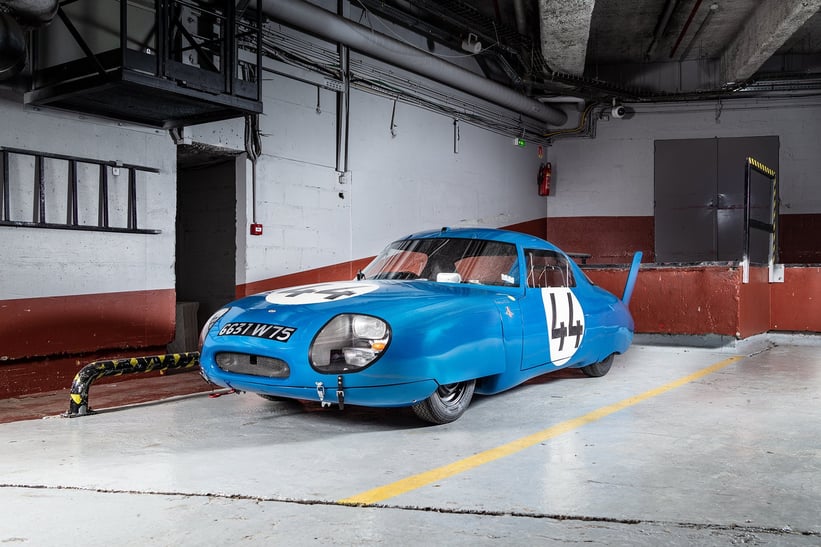 The pair broke-up after falling-out about whether their future cars should be front-wheel drive (Deutsch's view) or mid-engined (Bonnet's), leaving Deutsch to move to Panhard, which had previously supplied components to Deutsch-Bonnet. Prior to creating the CD Prototype LM64 pictured here, Deutsch had engineered the CD Dyna as Panhard's entry for Le Mans in 1962. Five were built in a time of little more than four months, with bodywork being designed by Deutsch and fellow aerodynamicist Lucien Romani.
Air-cooled, 702cc, two-stroke boxer engines provided the motive power and four of the cars were entered for Le Mans but only three made it to the grid , one of which crashed-out while a second was forced to retire with engine trouble. The third car, however, finished an impressive 16th overall, won its class on the 'performance index' basis and came third in the 'efficiency' category, completing the race at an average fuel consumption of 11.4 litres per 100 km for an average speed of 142 kmh.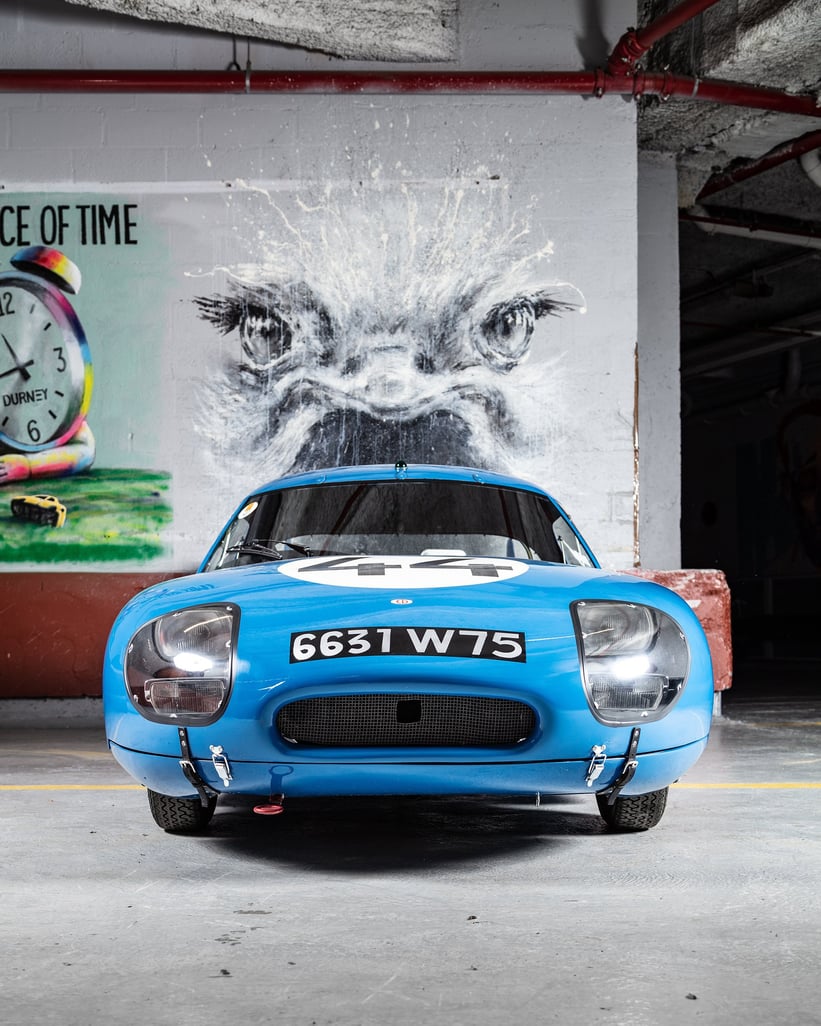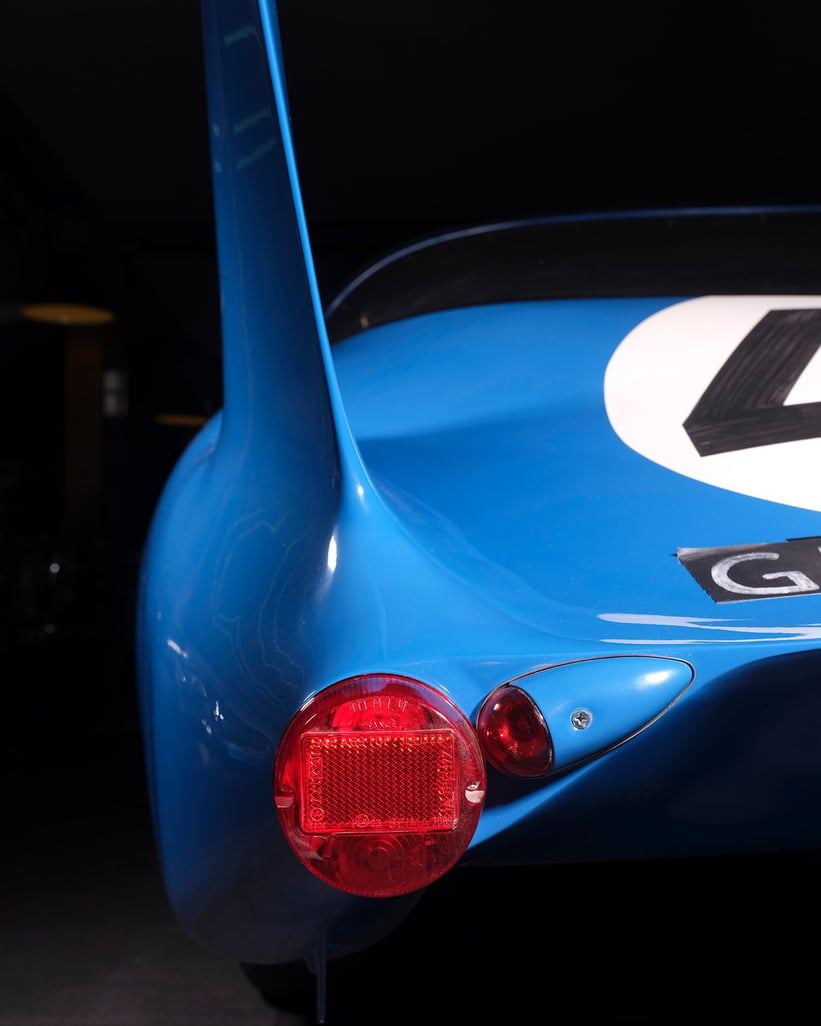 This success preceded the unveiling of the road-going Panhard CD the same year at the Salon d'Auto in Paris, with a total of 179 examples of the glass fibre-bodied cars being built and sold from 1963 until production stopped two years later. A three-cylinder, DKW-engined car was entered for Le Mans in '63, but owner/driver André Guilhaudin lost control of it at crashed at the Indianapolis curve causing irreparable damage.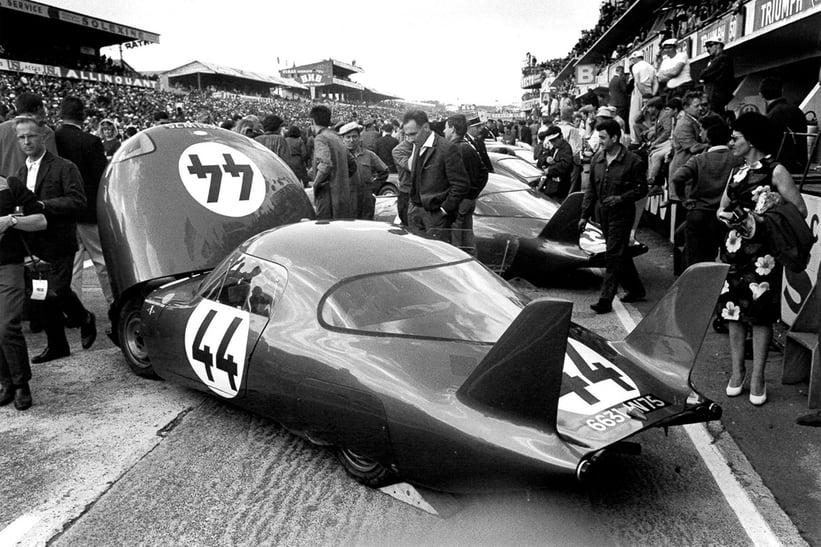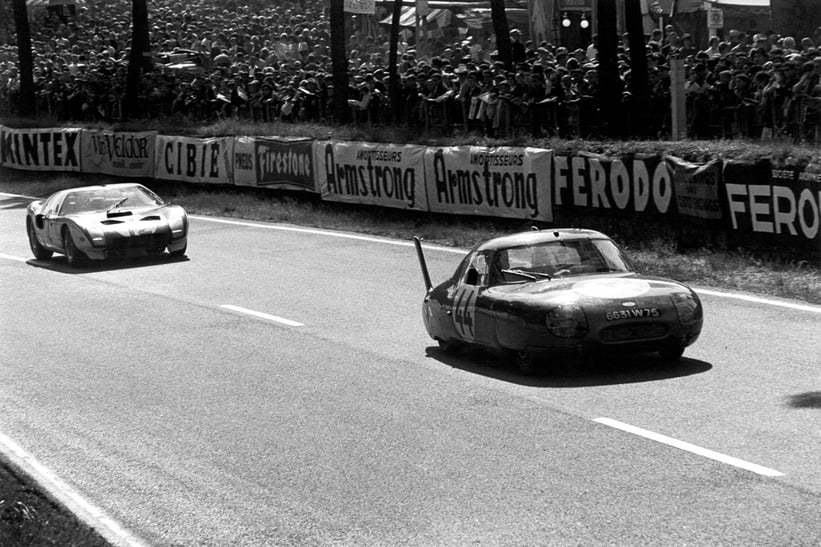 Durng the following months, however, Deutsch and the Panhard team set to work creating the LM64, two examples of which were built - LM64-01, and LM 64-02, the car being sold by Giquello. While the Dyna had been slippery enough, the LM64s all but made a mockery of the wind with their spectacularly smooth bodywork that gave them the look of something that was a cross between a Buck Rogers space ship and a dolphin.
Developed in a wind tunnel at the Gustave Eiffel aerodynamics laboratory in Auteuil, Paris, the cars featured spats front and rear to encase the drag-inducing wheels, sides as smooth as a bar of soap and a fully-enclosed underfloor that, combined with a diffuser-like tail, helped to create a simple 'ground-effect'.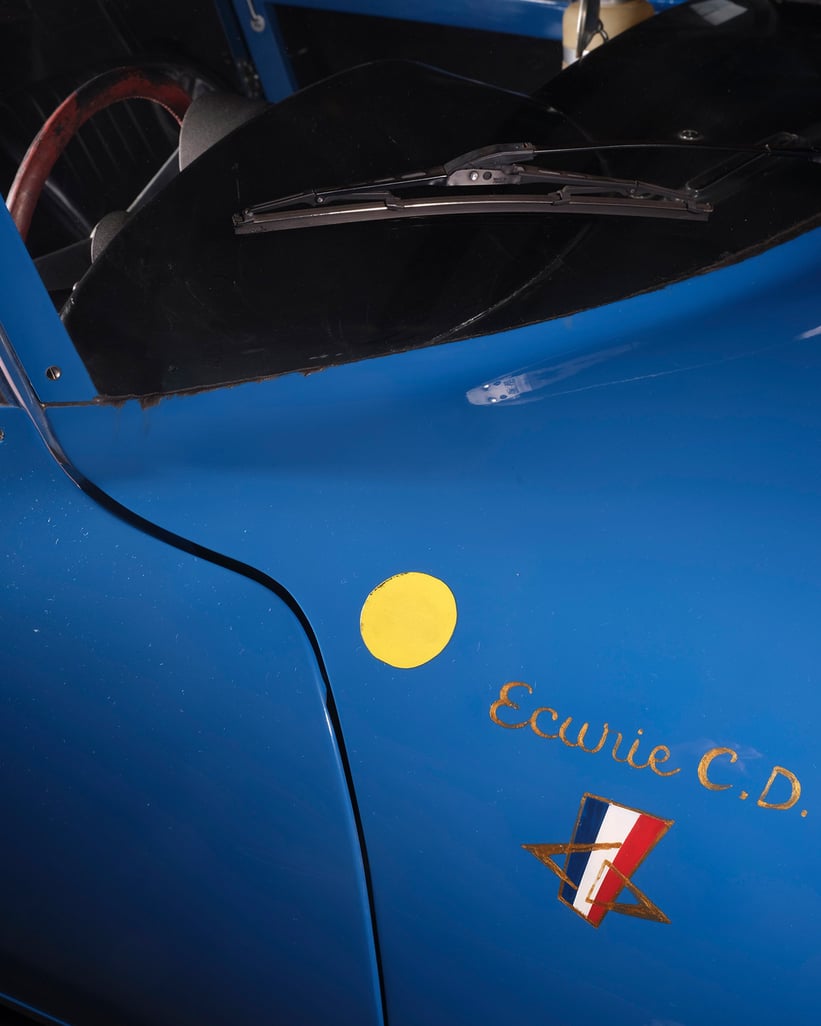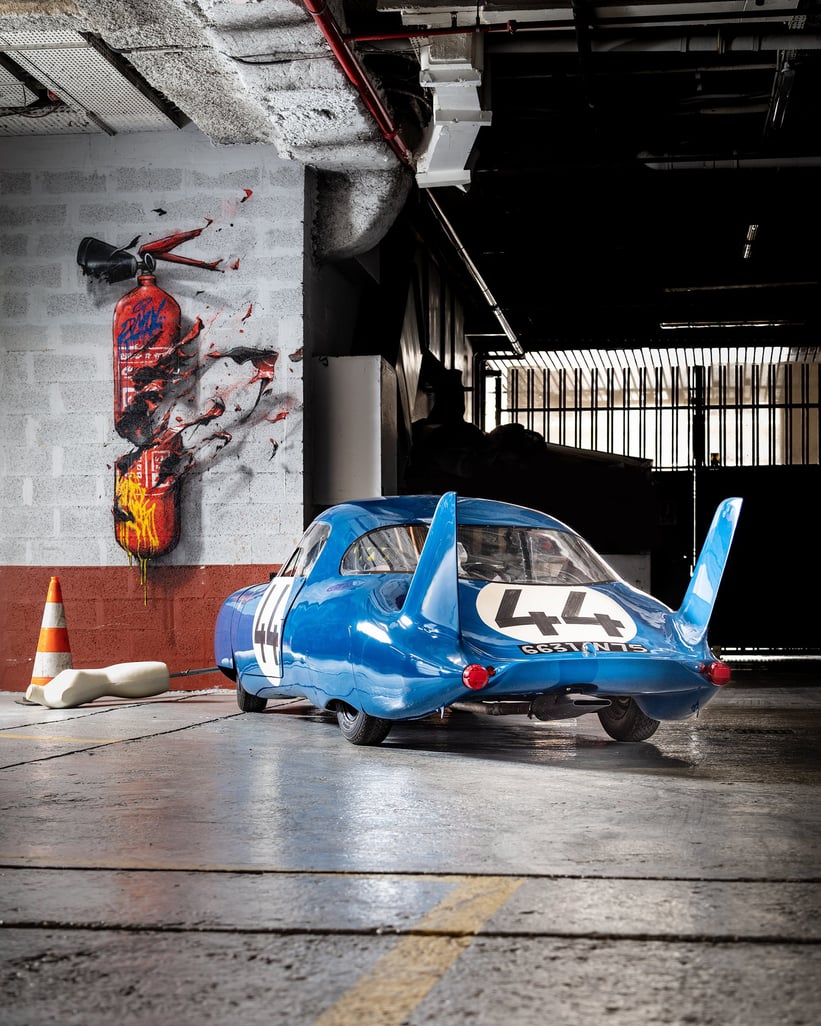 The most noticeable feature of the cars, however, was undoubtedly the twin fin arrangement at the rear that further helped the Panhard to slice through the wind. But without seeing an LM64 in real life, it's difficult to appreciate just how small they they were – a fact that demanded a suitably diminutive engine of just 848cc.
That, however, made them ineligible for Le Mans – meaning they were fitted with a Sferma supercharger to take advantage of the 1.4 multiplication factor applied for forced-induction engines. The resulting 'official' capacity of 1187cc meant the cars could run in the under 1200cc class, in which form LM64-02 took to the grid with drivers Alain Bertant and Andre Guillhoudin.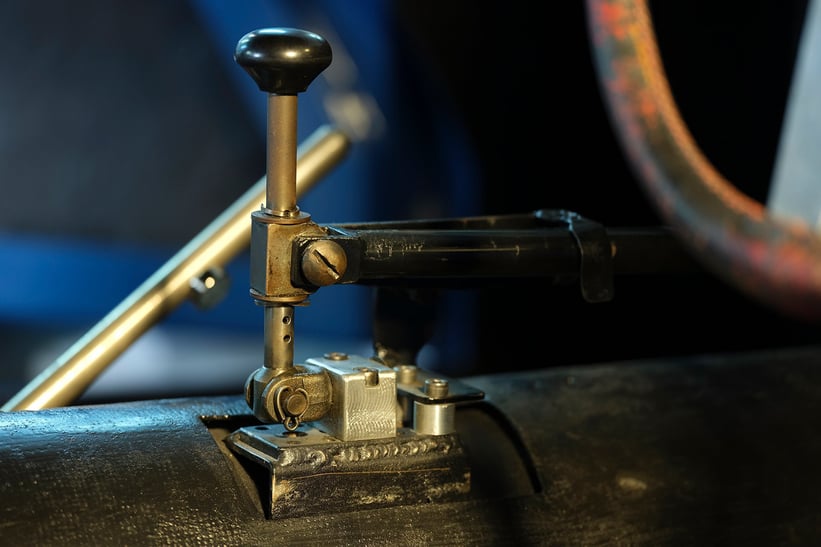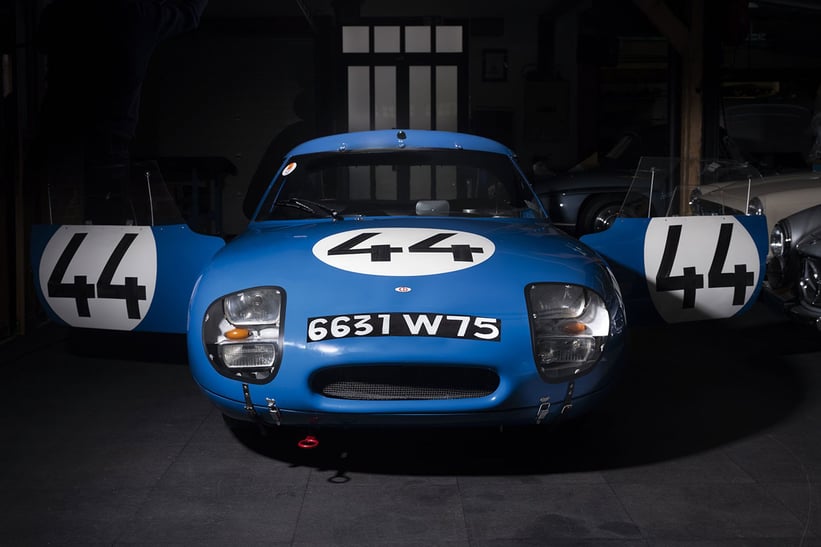 With an unremarkable 78 horsepower on tap, the Panhards should have been the tortoises in a field of hares – but their remarkable aerodynamic qualities enabled them to hit a top speed of 230 kmh, as much as competitors powered by engines of twice the capacity. Both cars were entered for the race, but LM64-01 retired with gearbox problems after a respectable 13 hours and 124 laps., while LM64-02 – the car on sale – managed 77 laps and 10 hours before its engine failed.
It proved to be a brave but final attempt at Le Mans for Deutsch, with the last Panhard passenger cars being built in 1967 before the marque was absorbed by Citroen. LM64-2 spent the following two decades in storage before being displayed at the Le Mans museum in 1981, a mark of both its historical significance to the race and of Panhard's exceptional ability to develop highly efficient, small-engined cars.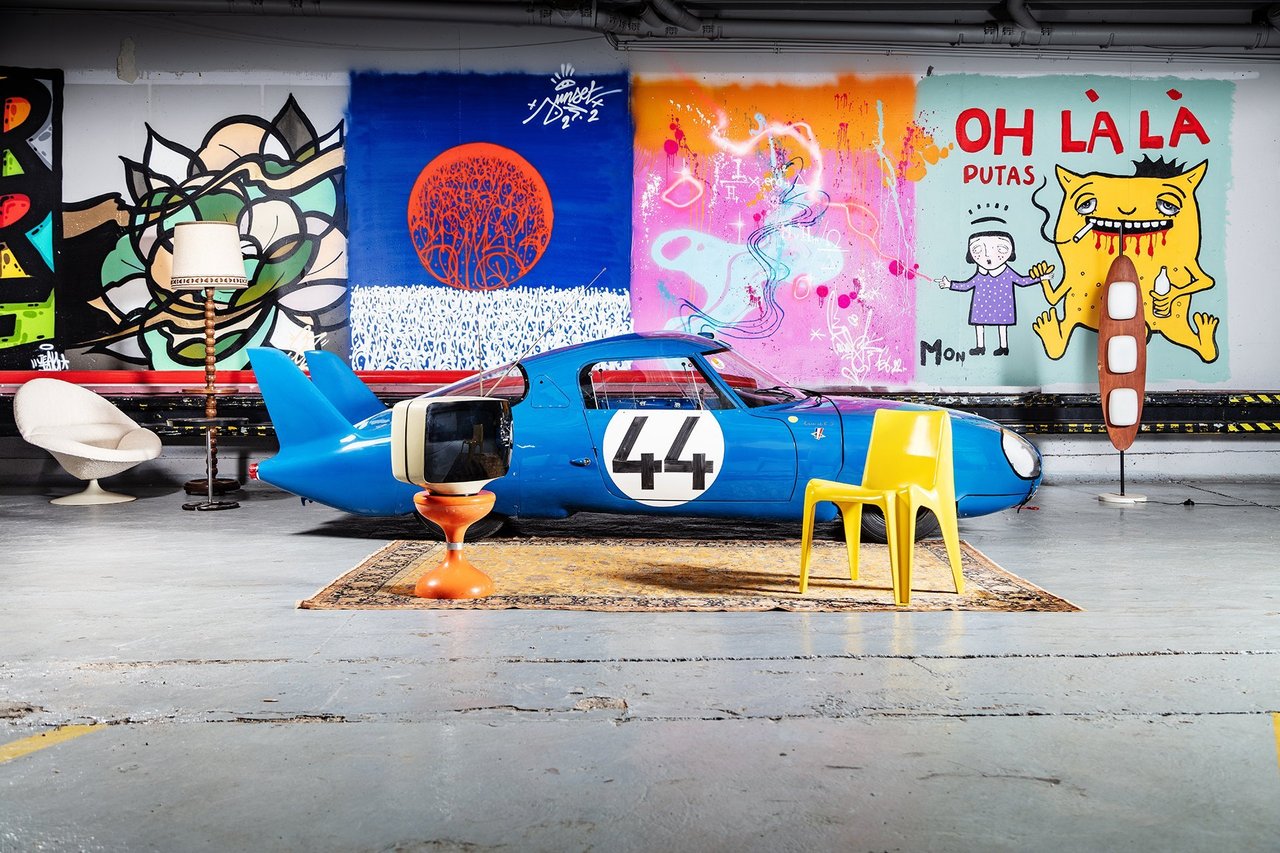 That recognition is even more notable today during the Le Mans centenary year, which is partly why Panhard CD Prototype LM64-02 is tipped to realise between Euros 600,000 and 1.2m when it crosses the block on Tuesday, June 6. And whoever buys it won't just be getting a remarkable piece of Le Mans history but also a gilt-edged invitation to some of the most prestigious historic motoring events in the world – and that includes road rallies because, believe or not, the car is entirely road legal. So if you're looking to turn heads without ruffling feathers...