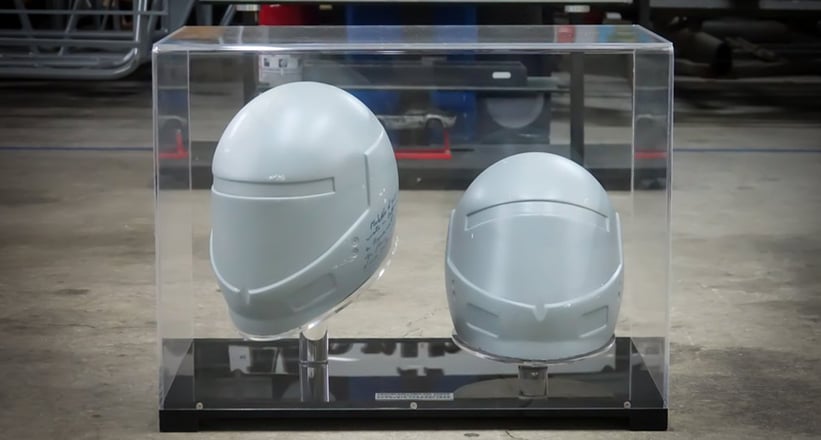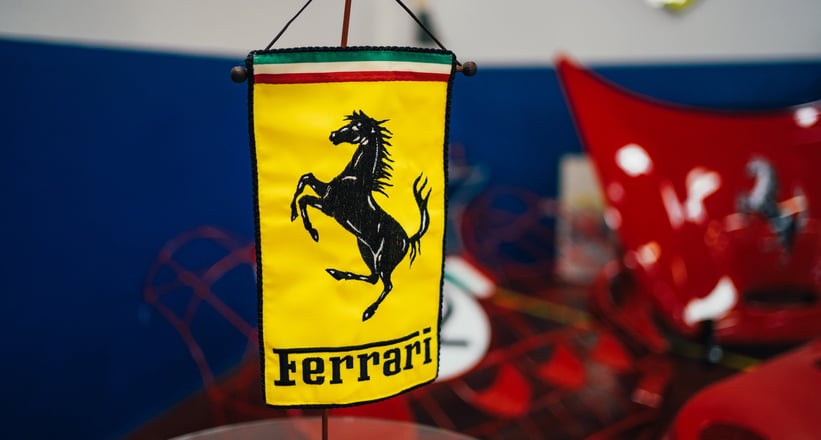 Your car collection is arguably only as good as the building it's housed in. After all, you wouldn't want someone mistaking your pride and joy for a barn find simply due to the scruffiness of your garage. If your garage is looking a bit lacklustre, then Halmo Automobilia are here to help with a butchery's worth of body parts from history's most famous racing cars and bikes.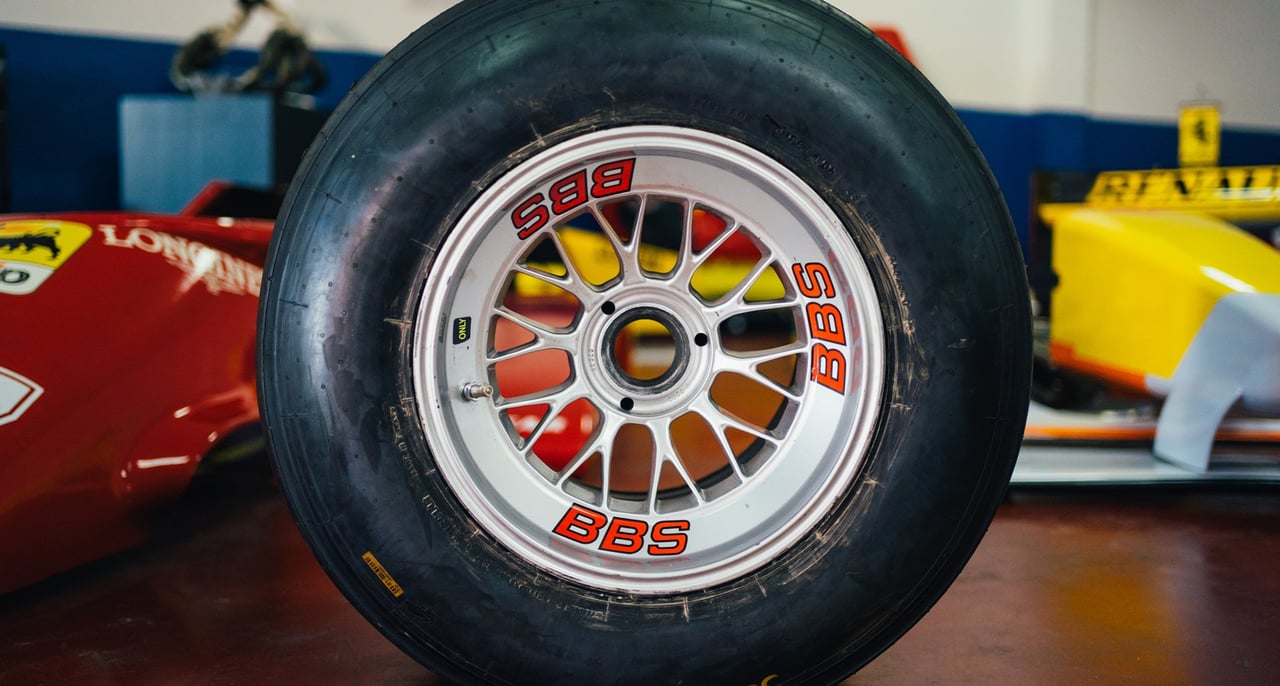 What if your problem isn't the quality of your car storage, but instead that you have a free parking spot waiting for some exotic sheet metal? This 1985 Alfa Romeo F1 prototype body shell would make for an excellent placeholder. It is the only one of its kind and comes with the bill of transport from AlfaRomeo to AutoDelta in 1988. The only problem we can see is that it may well outshine a great deal of functional cars.
If it's something to mount on the wall that you want, then Halmo Automobilia have something that will catch the eye of both bikers and car enthusiasts alike. On the more abstract end of the spectrum is this beautifully sculpted side panel from the Ducati Moto GP9, driven by Casey Stoner during the 2009 season. More instantly recognisable is this 1967 Alfa Romeo 33 rear end, which would likely displace the TV in any living room and be no less entertaining to look at. It is to scale, having been made many years ago from an original rear end, and is fitted with authentic spare parts including the bumpers and lights. For those on a tighter budget, Halmo's original Bugatti EB110 poster is, to our eyes, as worthy of a place in the Tate as any Monet or Picasso.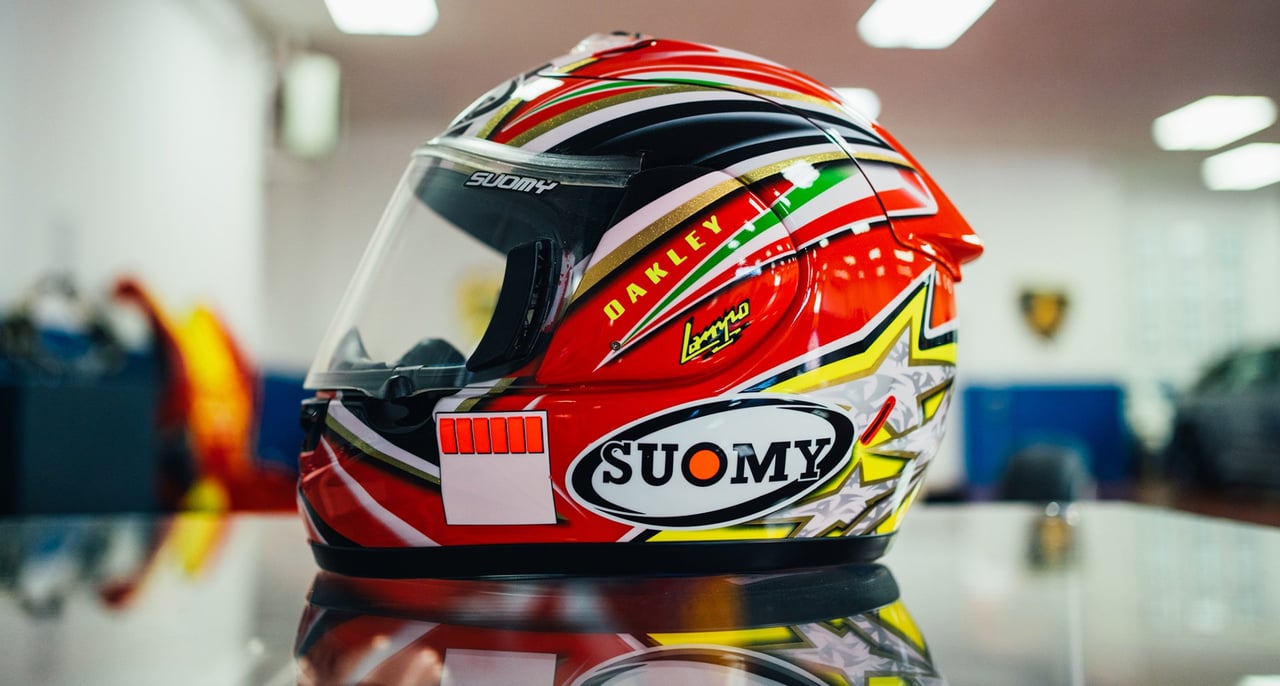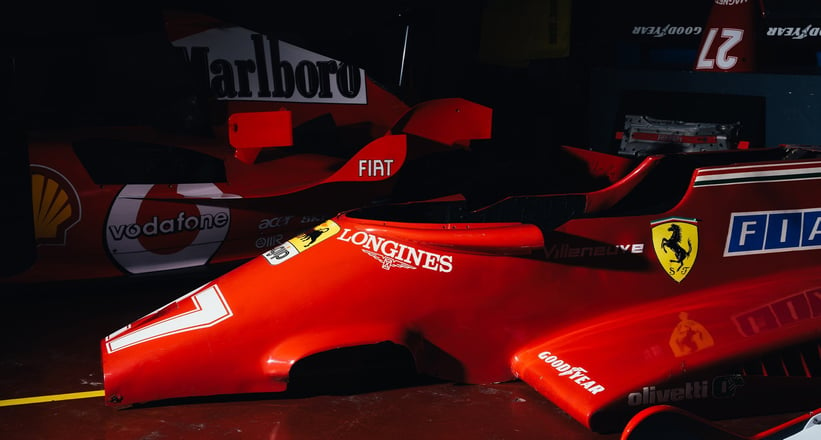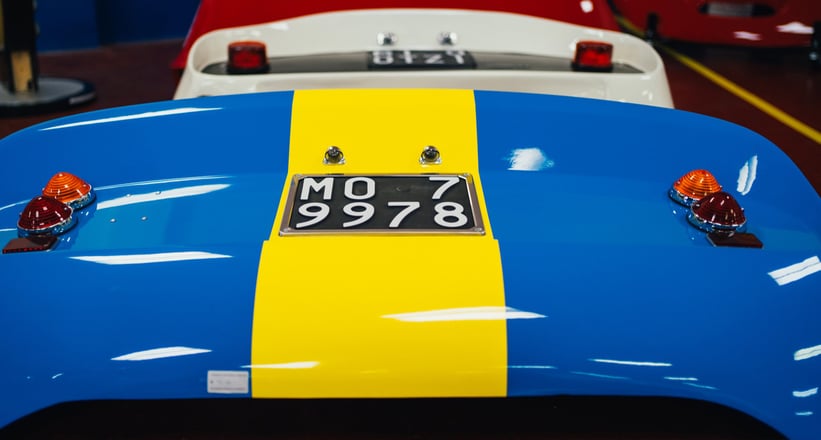 However, it's the Tifosi among us that are really spoilt for choice. There's a model of the front nose of a Ferrari P4, objectively one of the most beautiful racers of all time. Otherwise, if you're looking for the engine block coffee table to trump them all, this Type 050 block belonging to Michael Schumacher's F2001 would make an unbeatable base. Although, such a historic piece of memorabilia might be too nice to risk the espresso stains.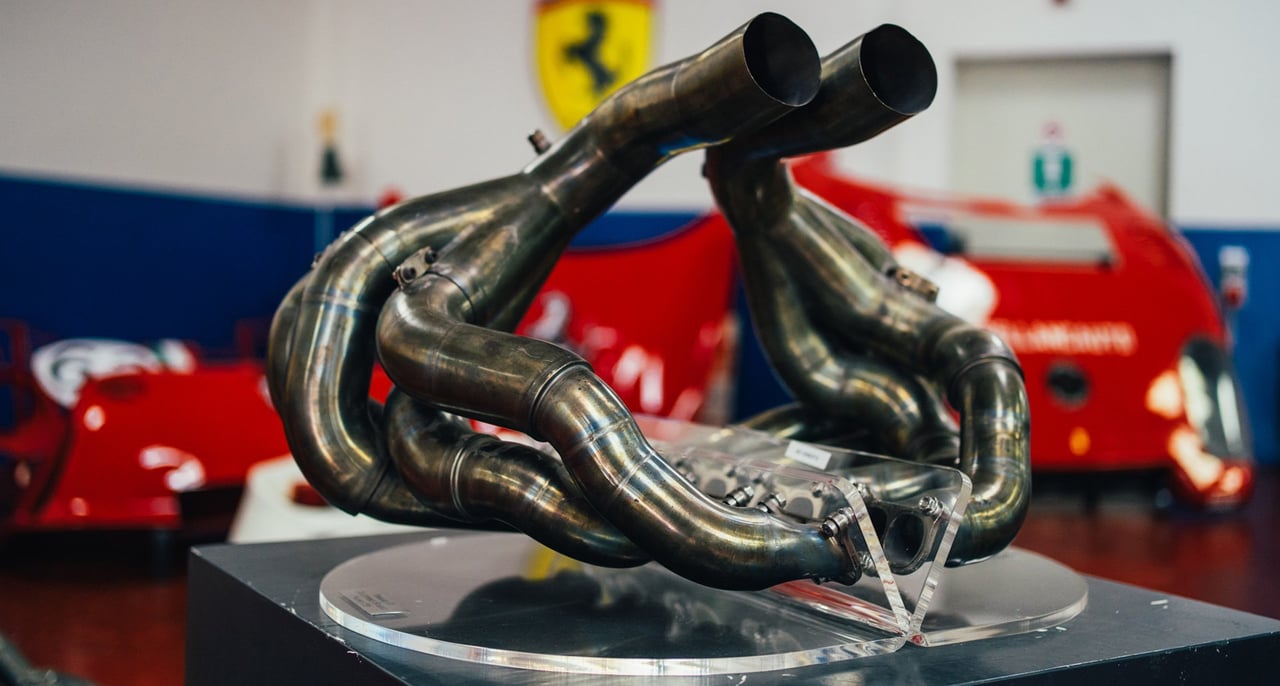 Tight on space? This stunningly simplified 911 RS half-model makes up for its smaller scale with versatility and will assuredly improve any space. Otherwise, this replica of Ayrton Senna's helmet from Imola in 1994 is surely the lid to kick off any helmet collection. Whatever you're in the mood for, Halmo will have just the piece of memorabilia for you. Just be sure to let someone else hold your wallet as any self-restraint will likely be left at the door!
Here are 10 items from Halmo Automobilia that would drain our bank balance: