Alienate your neighbours with this home straight from the space age
Relax – a UFO hasn't just landed slap bang in the middle of London. This is the Futuro, a prefabricated glassfibre house designed by Finnish architect Matti Suuronen in the late 1960s. A staple of the city skyline for the past year, it's set to extend its residency in Kings Cross until next summer..
Is it a bird? Is it a plane?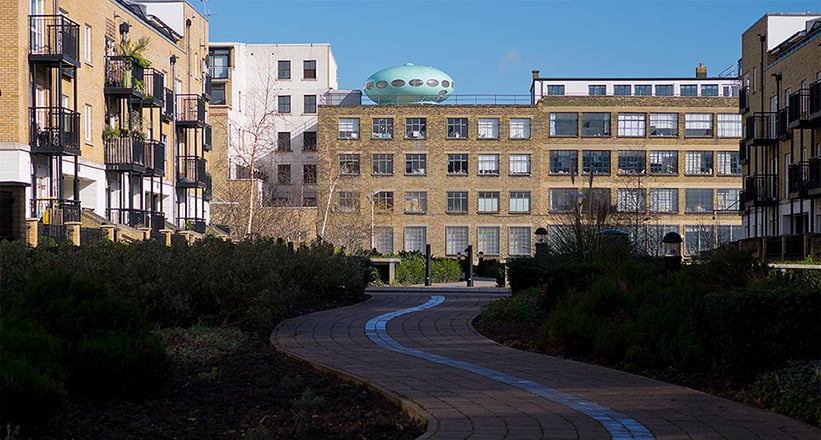 "I first saw the Futuro house as a kid while visiting family in South Africa," explains Craig Barnes, the artist responsible for reviving this wacky dwelling. Fast forward to 2013 and Barnes had negotiated its purchase and was planning the impossibly complex task of transporting the Futuro back to the UK and painstakingly restoring it. Upon completion in December 2014, the prefabricated flying saucer-shaped house took residence at Barnes' East London gallery, before 'landing' at Central Saint Martins in Kings Cross, where it's been used for 'future gazing' performances, talks and exhibitions. And now it's set to remain there until the summer of 2017, so don't miss your chance to explore this quirky piece of 20th Century space-age culture. Who knows where it will land next?
Photos: Futuro