Feat of endurance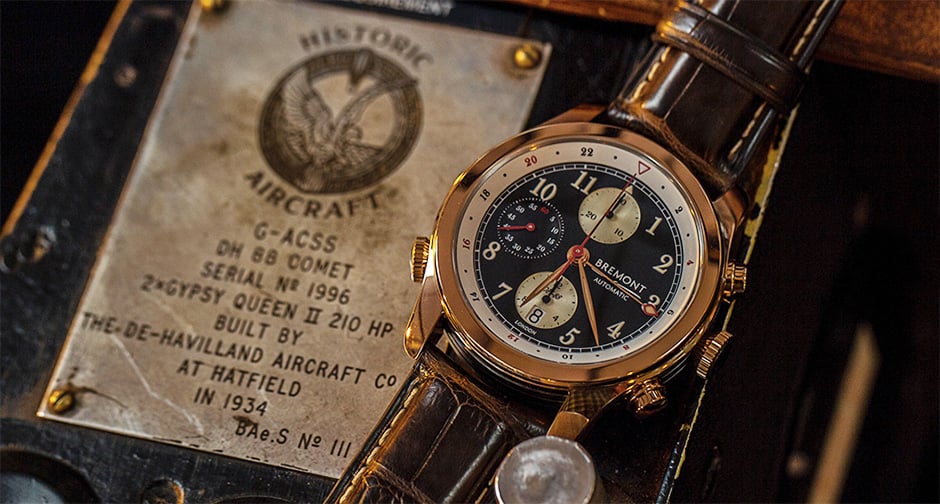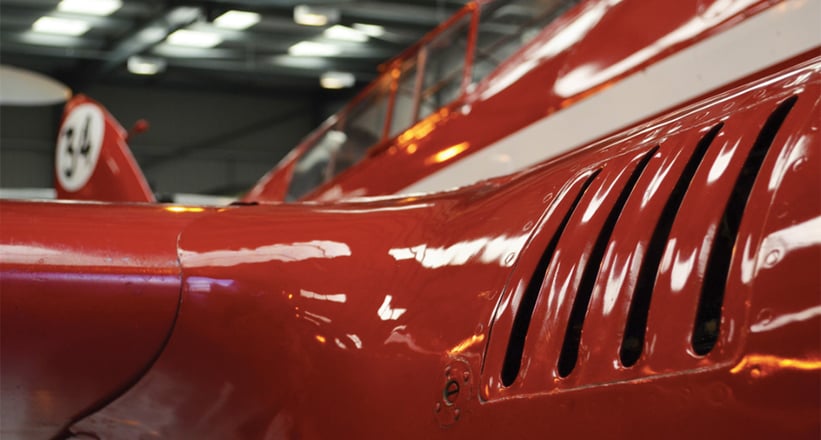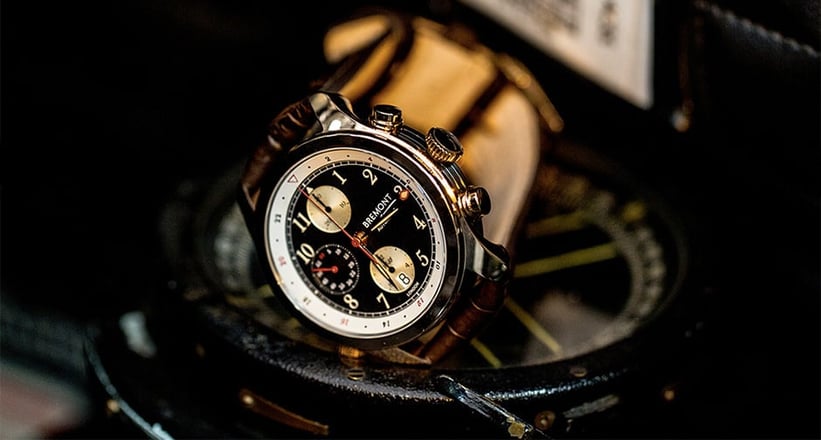 The race was proposed by the Australian businessman Sir MacPherson Robertson, who offered a generous sum of prize money to the pilots who could travel from England to Australia the quickest, in what was to be the greatest air race ever held. In the UK, Sir Geoffrey de Havilland was wary that Britain did not have an aircraft to compete with the latest American commercial airliners, so designed a radical new plane specifically for the job. The result was the DH-88 Comet – an innovative two-seater capable of 220mph and boasting a range of 2,925 miles.
With just 11 days of testing under its belt, the plane and its pilots set off on the gruelling 11,000-mile journey, taking in compulsory checkpoints in Baghdad, Allahabad, Singapore, Darwin and Charleville. Despite facing mechanical problems and physical and mental exhaustion, Scott and Black claimed a dominant victory, and were deemed the heroes of the sky on their rapturous arrival in Melbourne.
The limited edition DH-88 chronograph commemorates the legendary aircraft, and incorporates actual wood from the plane's undercarriage. Just 282 pieces will be built in stainless steel, with a further 82 in rose gold. Furthermore, proceeds from the sale of the watch will go to the Shuttleworth Collection – an aeronautic museum dedicated to keeping significant aircraft such as the Comet airworthy.
Photos/video: Bremont / Darren Harbar