This yard-built Yamaha is an off-the-shelf bullet
For most, building a café racer is a labour of eternal love. But journalist Steve Hunt's Yamaha-based 'Dangan' was made with the intention of returning it to stock after a single year…
"The plan was simple. I thought it would be an interesting assignment to see what a relative novice like myself could do to Yamaha's XV950 with some bolt-on, third-party parts and a little imagination," says Steve Hunt, journalist at British motorcycle publication MCN. "That was the plan. But then things got a little out of hand…"
The backwardly bespoke bullet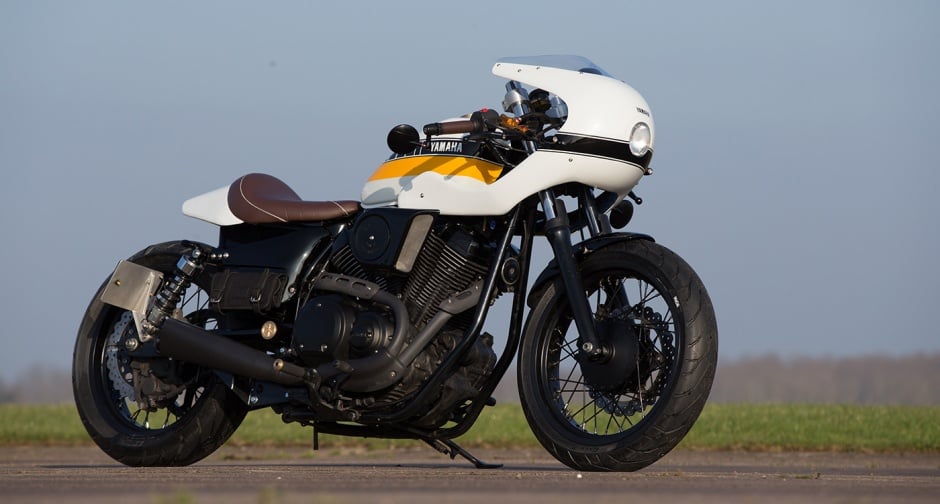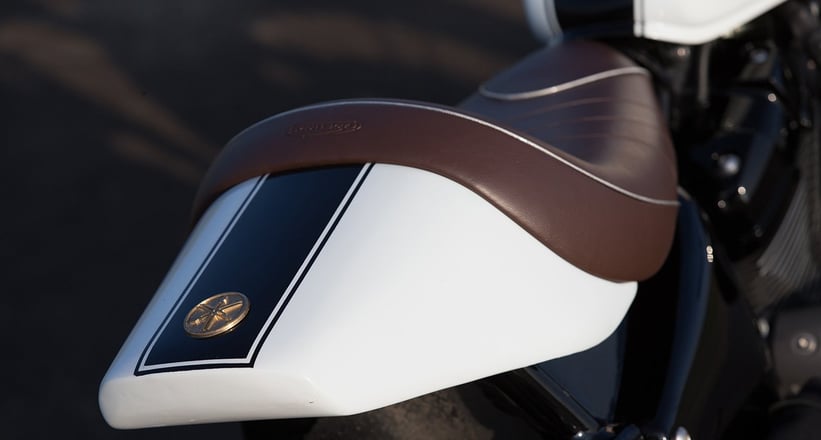 As the bike would need to be returned to stock after its year-long loan, all parts had to be fully reversible. Hunt was given carte blanche to modify the bike in any way he chose, with Yamaha only giving a single stipulation: there was to be no cutting or welding. "I wanted to turn the laid-back XV950 into a straight-line horizon destroyer. Like a bullet train. A bullet bike if you will." Hence the name 'Dangan', Japanese for 'bullet'.
Hunt called on his contacts to help him with the build. On went a new rear subframe for the stubby tail look, soon followed by hand-pressed aluminium fairings. Then came the most expensive part of the build: the wheels. Unable to find any suitable donor items, Steve set about having some official accessory wheels re-made to the correct size. "Let's be perfectly honest, spoked wheels just look too good not to do it," says Hunt. That's enough justification for us.
Once the main components of the build were in place, Hunt set about adding the details so crucial to a successful bespoke build. He had brass Yamaha medallions fabricated and built into the tail unit, along with freshly milled end-caps and a beautiful filler cap. Finally, the attractive brown leather seat was trimmed with metal wire piping.
The 'tucked-in', bullet-train stance might not be to everyone's taste, but for those that it does find favour with, a complete list of build parts can be found on The Dangan minisite in order for you to build your own – this time for keeps.
Photos: Steve Hunt