Triumph TT600: England expected…
In 2000, great things were hoped for from the revitalised Hinckley-based company when it announced it was entering the 600cc Supersports market...
The bike it produced was one of the finest handling in the class, albeit with one – quite major – fault: the innovative fuel-injection system lacked the immediate response of rivals' carb set-ups.
So while the patriotic British Triumph enthusiast could comfortably out-corner his Honda-, Yamaha- and Suzuki-riding mates enjoying the 'Cat and Fiddle' on an early summer's morning, come the straights he got a little left behind.

If it were a case of 'last man home buys the bacon butties', the TT600-owner would be left considerably out of pocket.

Triumph fixed the problem within a couple of years and the TT600 was then almost as good as its competitors. It was superseded by the bigger-engined, still four-cylinder 'TT650'. Today, Triumph's sole representative in the Supersports class is the 'Daytona 675', a triple.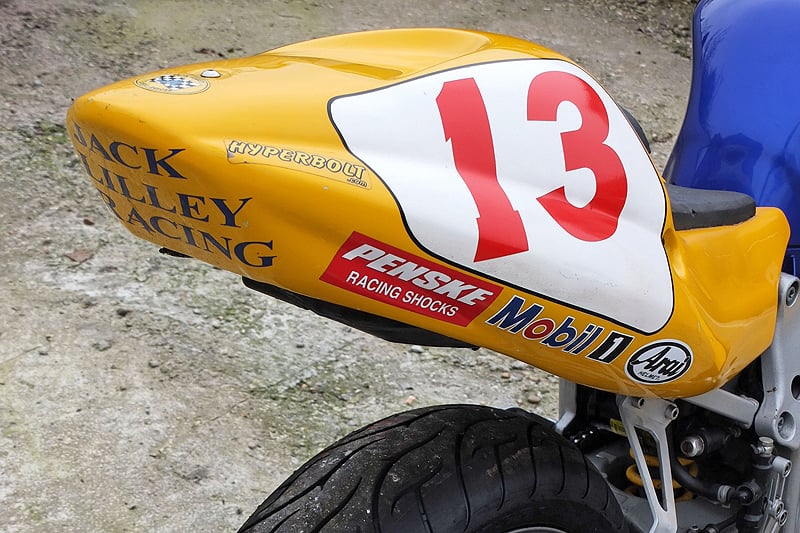 In something like the Isle of Man TT, however, handling is all, and as long as a healthy power output can be generated somehow, a skilled rider can cope with peakiness and lack of torque. As a result, several TT600s were raced.

The example you see here, for sale by auction at Bonhams' 28 April Stafford Motorcycle Sale, is a typical example and carries the livery of well-known British Triumph distributor Jack Lilley. Estimate: £3,000 - 4,000.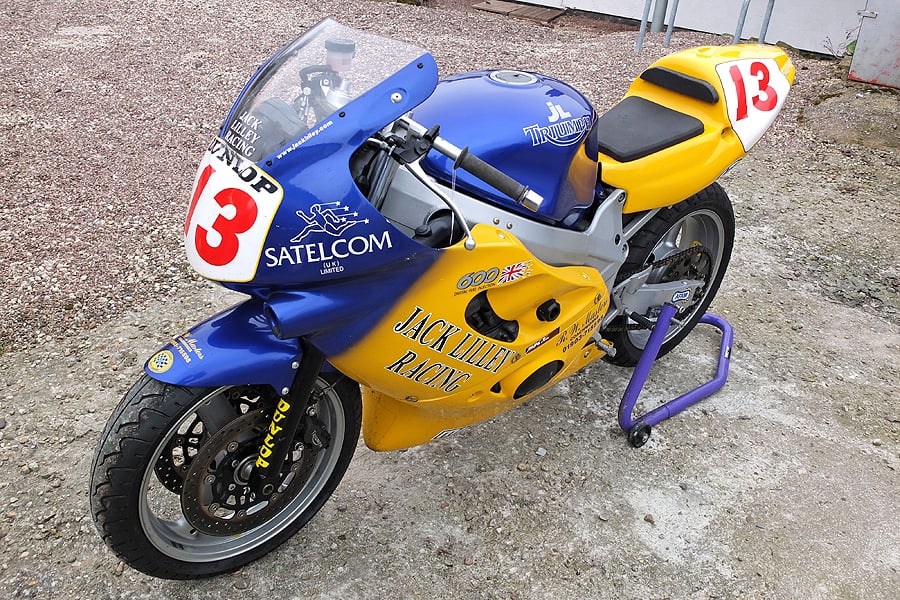 Photos: Bonhams