The Bandit9 Panther belongs in another dimension
Vietnam-based Bandit9's motorcycles are designed to transcend the mold – to be unlike any bikes that have come before. It must therefore look to other sources for inspiration: such as sci-fi, the clear influence behind its latest creation, the Panther...
Sinister styling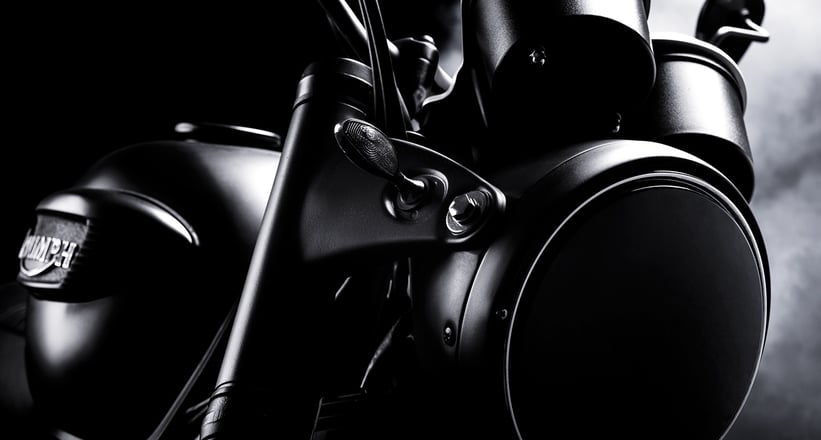 As with Bandit9's other creations, just nine Panthers will be hand-built, based on the humble Triumph Bonneville and priced at 19,000 US dollars. But as Bandit9's Daryl Villanueva so aptly puts it, "It's not about the looks, and it's not about the danger either – you should get the same joy riding a 1200cc Harley as you do a 50cc Honda Cub." Needless to say, the Panther is a little less cuddly. Modifications over the standard bike include a revised frame, custom turn signals, a stainless-steel fender, and aluminium hand guards. And obviously, there's the sinister, stealth-black colour scheme – perfect for that impending apocalypse.
Photos: Bandit9
You can find more information about the Bandit9 Panther here.