Watch Floyd's Travel Cases compete at the 24 Hours of Le Mans
Floyd has given modern travel its mojo back with its skateboard-inspired travel cases of wheels. This weekend, the brand will make the leap from Venice Boulevard to the Circuit de la Sarthe, becoming the title sponsor of the ByKolles Racing Team at the 24 Hours of Le Mans…
​
Floyd's logo is not only visible on the new Enso CLM P1/01 LMP1, the striking livery for which was designed by Mark Antar, but the brand has also produced a small run of limited-edition suitcases for ByKolles Racing, the team running the car in this weekend's 24 Hours of Le Mans.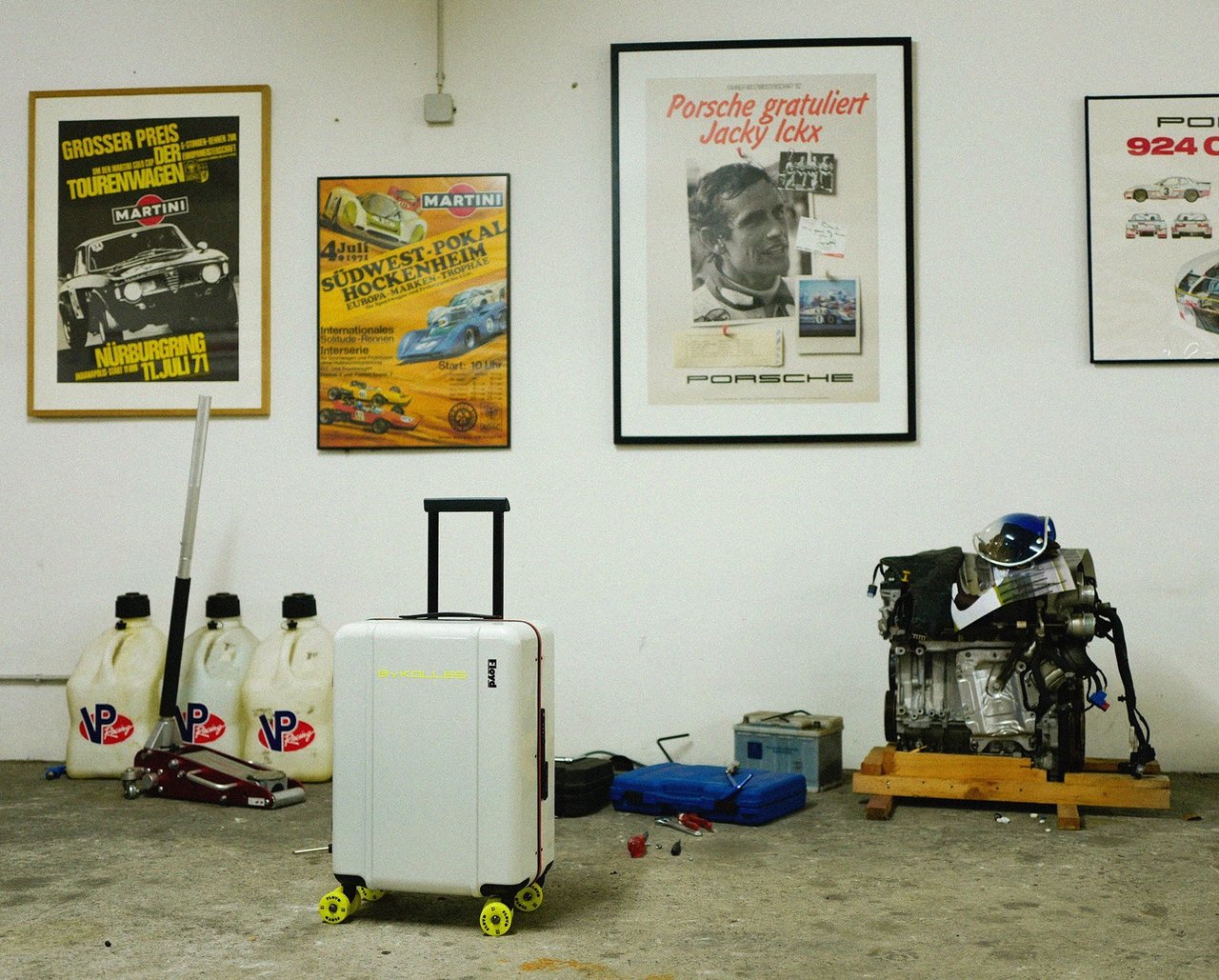 To celebrate the occasion, Floyd is giving away one of its special Le Mans suitcases, which are otherwise not available for sale. To enter the giveaway, simply follow Floyd on Instagram before the end of the race on Sunday afternoon. The lucky winner will be notified by Floyd after the race. Meanwhile, the non-branded version of the new Floyd Cabin in Bounty White is now available to buy from the Classic Driver Shop, in addition to the rest of the range.
Note: This post contains affiliate links. If you purchase via a shop link on Classicdriver.com, our publisher usually receives a share of the sales.