Marshall goes mobile with the sound of London
The world's leading amp-maker, Marshall, is the latest company to make a foray into the smartphone market with its new phone, called the London. And, of course, Marshall stays true to its roots - it's all about music, sound and rhythm...
There is a growing trend in the phone market for hardware differentiation and specialisation: ultra-luxury phones from the likes of Lamborghini and Vertu, a smartphone with a large image sensor from Panasonic, Samsung's warp-around Edge screen and more. The Marshall London is also equipped with some unique features such as dual speakers, a processor for high resolution audio (including uncompressed FLAC files), a five-band global equaliser, Marshall Mode earbuds, the M button, which gives you quick access to music players, and – reminiscent of Marshall's glorious past in the age of pre-digital technology – an analogue scroll wheel for ultra-precise volume control. Music junkies will cherish the prospect of a phone that is 'wired for sound'…
Style of the times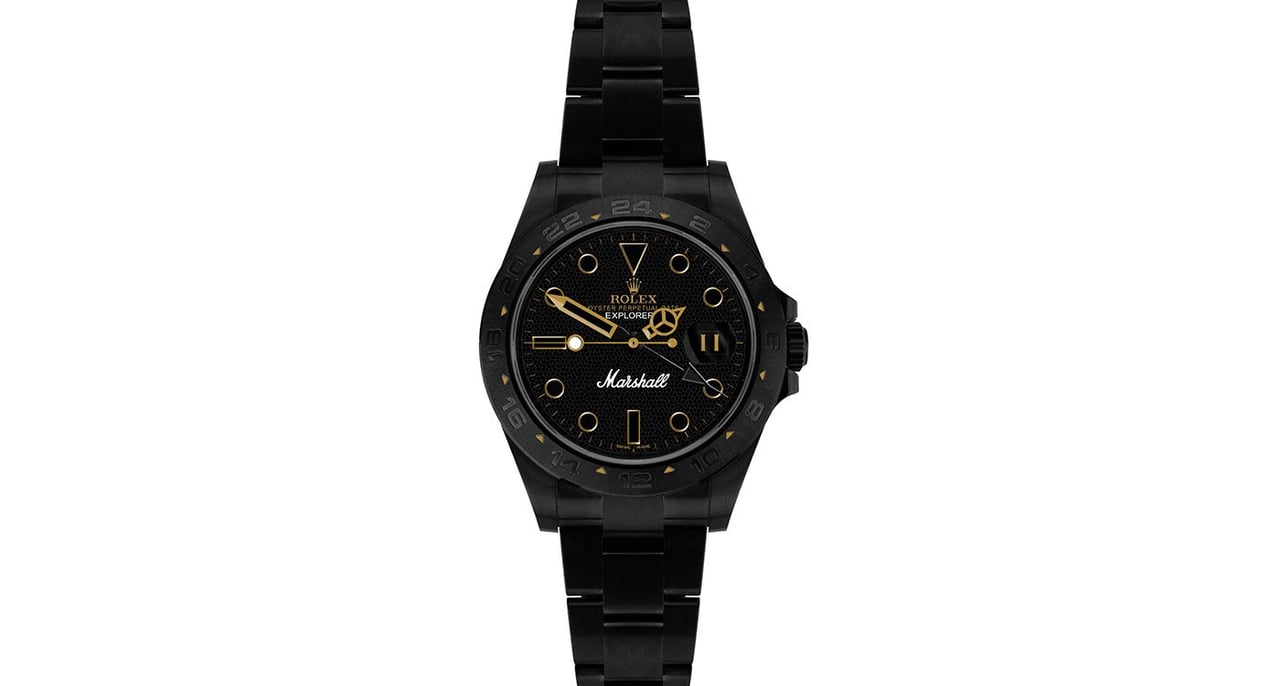 In celebration of this new venture, the amp-maker has also commissioned the Bamford Watch Department to create a bespoke watch.
Photos: Marshall
Text: Frank Diebel