Bursting at the seams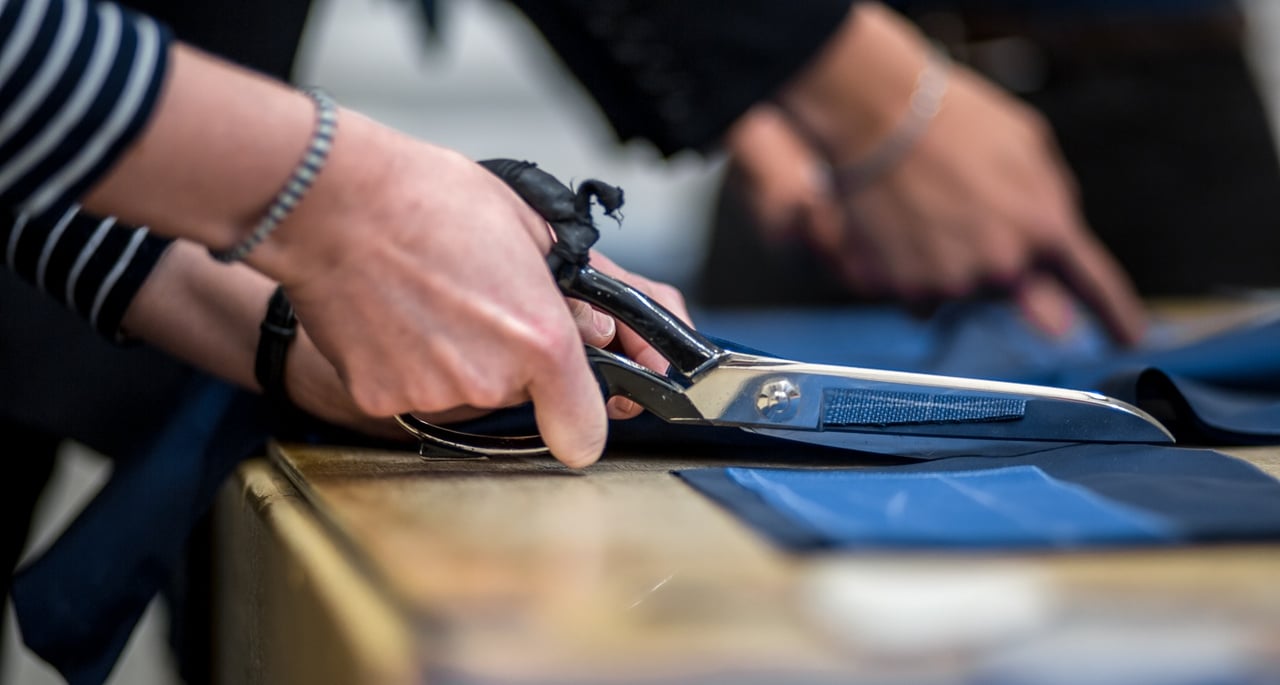 Upon arrival at Anderson & Sheppard, you're immediately hit by the overwhelming sense of history that surrounds you — if these wood-panelled walls could talk. Hand-written, leather-bound order books documenting the firm's exclusive clientele line the walls — all of which are personally signed by each client upon ordering, in an Anderson & Sheppard tradition — as well as perfectly preserved swatches of previous fabrics from garments gone by. Our guide through this world was a comparatively youthful but equally ordered Matthew, an apprentice in training and an individual clearly immersed in the pursuit of vestiary excellence.
A cut above the rest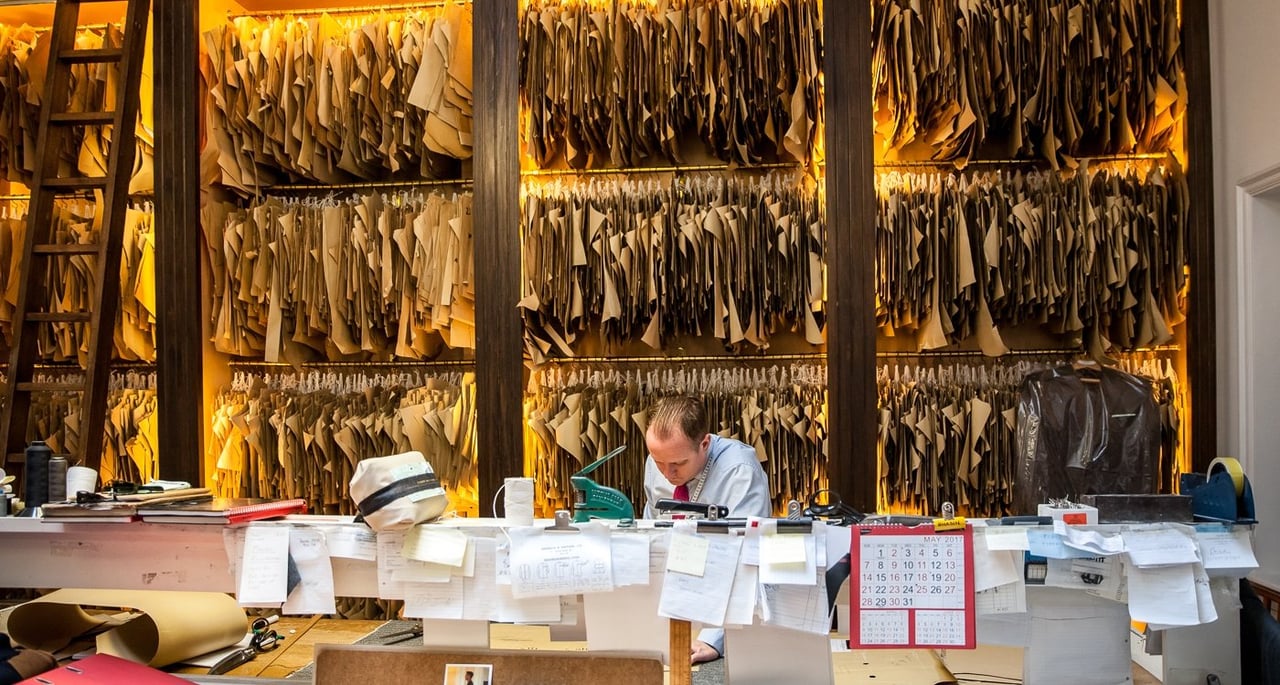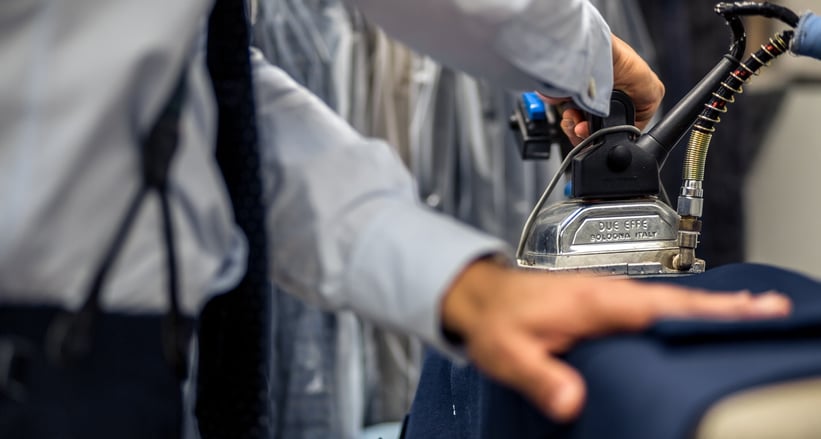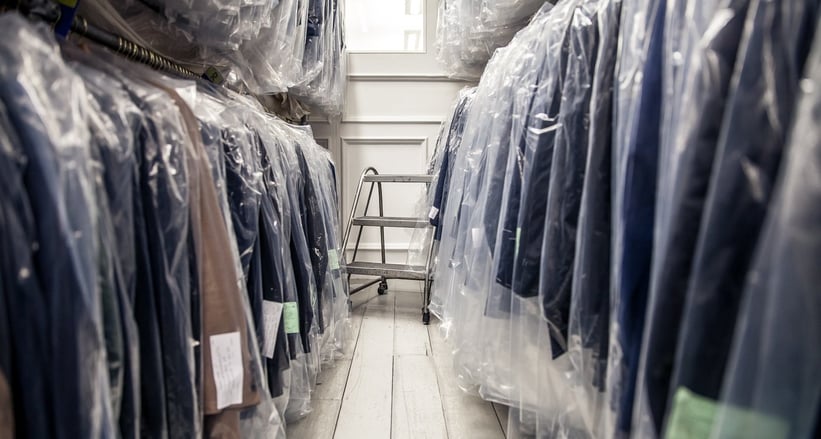 Like many top-tier tailors, demand for Anderson & Sheppard's work sees its most experienced staff travel the world to meet their global client list. A short stint in New York had the appointment book filled with fittings from morning till night, with influential (and often A-list) gentlemen patiently waiting for their turn with the London legends. The bustling underground of the shop is a hive of activity in comparison to the sedate upper level, a tour of which sheds light on the sheer amount of dedication it takes to master these techniques.
Young dog, old tricks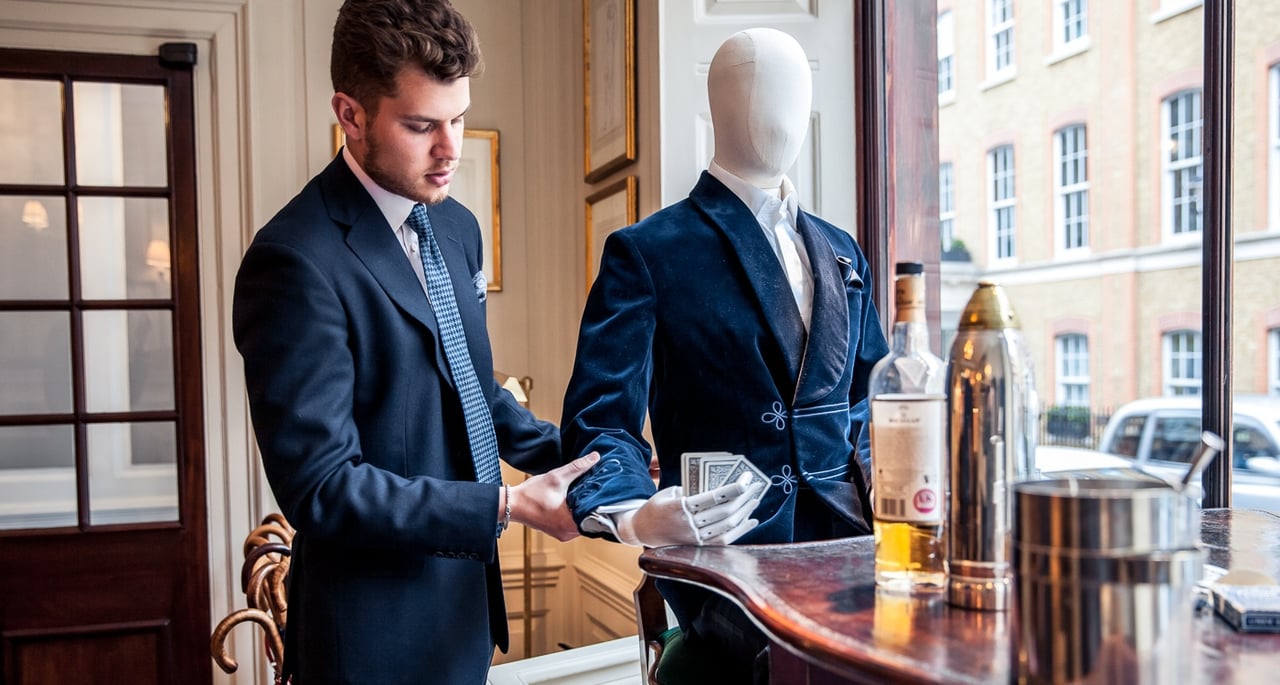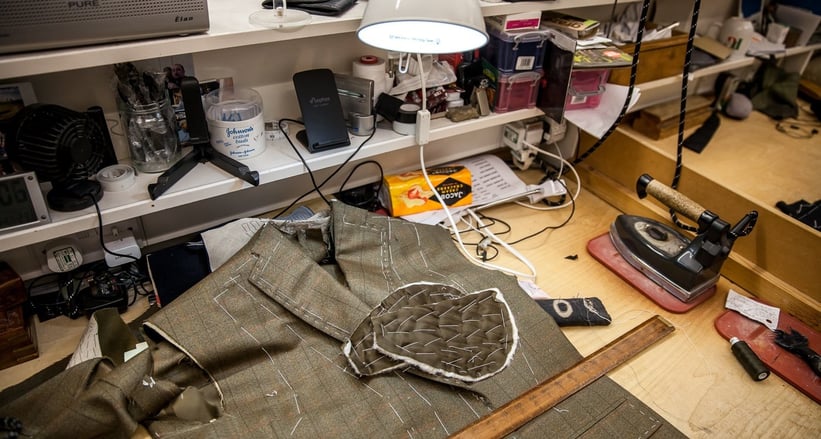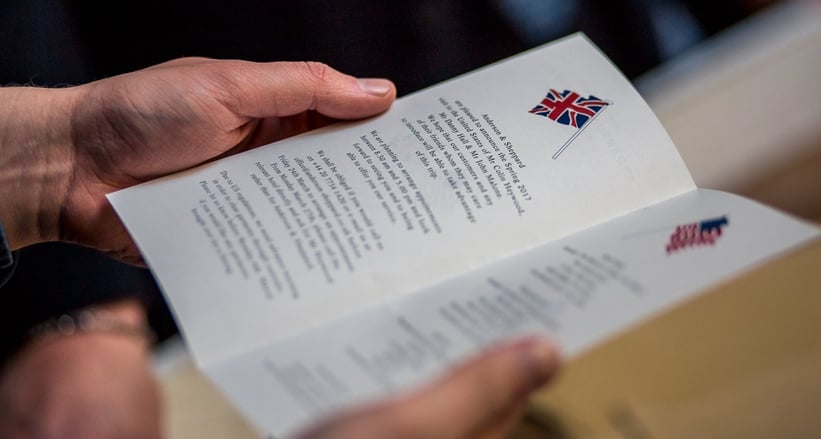 Arguably, the most satisfying takeaway from our visit was Savile Row's nurturing of the new generation, such as Matthew, who are learning by doing and being respectfully guided by the old hands rather than lumbered with menial tasks. Posed with the question of how this most old-school of organisations has evolved with a changing clientele, Matthew provides the example of requests for iPhone pockets outnumbering those for pocket watches — a perfect marriage of classic techniques and new ideologies, much like this young man's journey in tailoring.
Photos: Tim Brown for Classic Driver © 2017