Even the most glorious cars have a finite lifespan; and while it famously fell short in terms of performance, many will agree that the sumptuous Italian curves of the Karmann Ghia are enough, on their own, to grant it the status of a legend – never mind the fact that almost half a million were sold.
But seven years after its 1955 introduction, Wilhelm Karmann Junior was growing anxious. He felt design trends were moving away from the rounded, flowing shapes which the popular coupé embodied and, given that the contract with Volkswagen to build the car was proving lucrative for his company, wanted to ensure its survival. An informal talk with his friend and in-demand sketchsmith Luigi Segre (who had penned the original Type 14 Karmann Ghia as well as the newly introduced Type 34) set the Ghia chief's pen into motion, with the intention of creating a successor.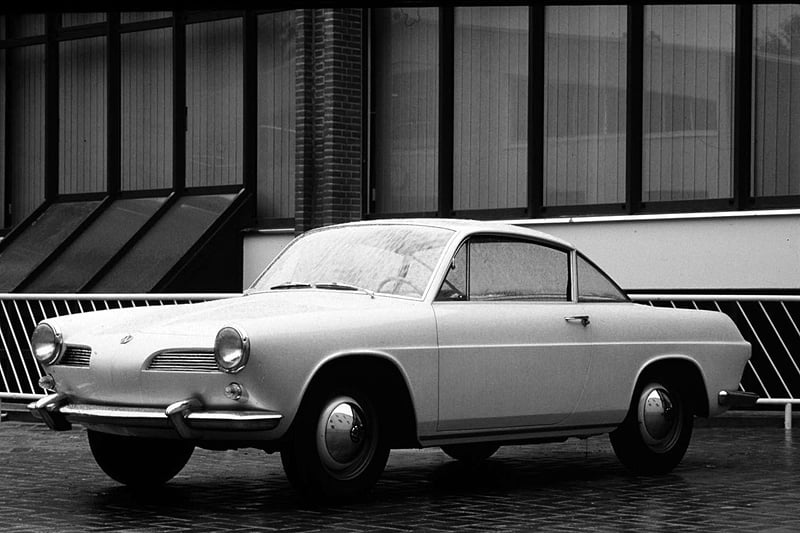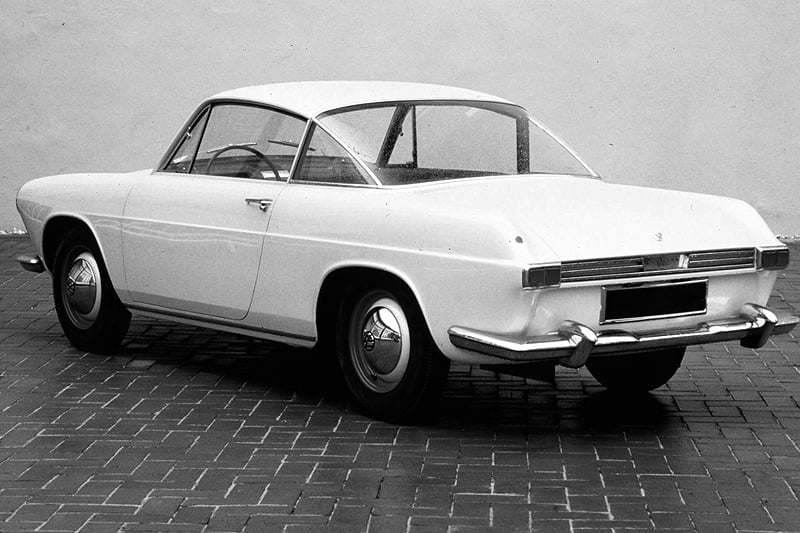 Recycling the recipe of Italian-designed coachwork over proven mass-market German mechanicals that was used in both the Type 14 and Type 34 Karmann Ghias, a Beetle chassis was procured and set upon by Segre. The basic shape of the original coupé was retained – including that early downward swoop to the roof which dictated the elongated rear end – but the majority of the curves were ironed out somewhat, with the intention of giving the successor a less effeminate appearance. With the exception of the headlights, roofline and domed rear screen, the new car had few arcs.
Ruler-isings aside, other notable features included the reduction of the C-pillars into narrow chrome bars (supporting the hemispherical rear glass), while the front windscreen gobbled into the roof section. Segre explained that this was in order to give the occupants a better view of the Italian Alps. At the rear, the downward-slanting chromed bumper which looked like it had been the victim of a parking mishap was an inexplicably odd choice. Inside though, perceived quality levels were enhanced by ensuring that no bare metal could be seen in the cabin, with fabric or trim pieces providing cover to 'almost wasteful' levels.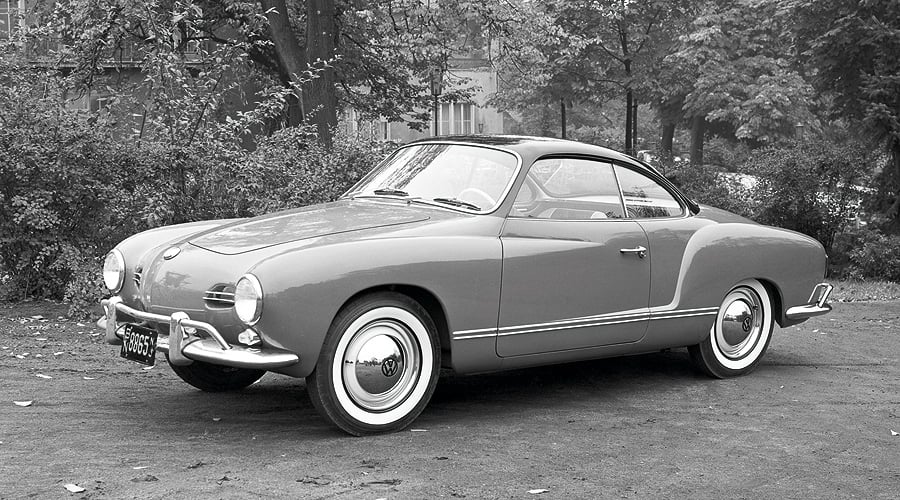 Ultimately, the Type 1 prototype was perhaps too far ahead of its time. It wasn't until the early Seventies that sharper designs became popular, after a string of outrageously wedge-shaped concept cars in the late Sixties had defined future trends. The bulbous Karmann Ghia continued to sell well in its original form way beyond the term Wilhelm Karmann had predicted. But indeed, when the Karmann Ghia was finally replaced in 1974, its successor – the Scirocco – looked to be entirely made from right angles.
Unfortunately, Segre never got to see the pair's foresight proved right; he died in his mid-40s, just a year after penning the Type 1. But thankfully, the unique car still serves as a tribute to their sagacity, and it will soon make a rare appearance at the 2012 Schloss Bensberg Classics Concours d'Elegance.


Photos: Volkswagen