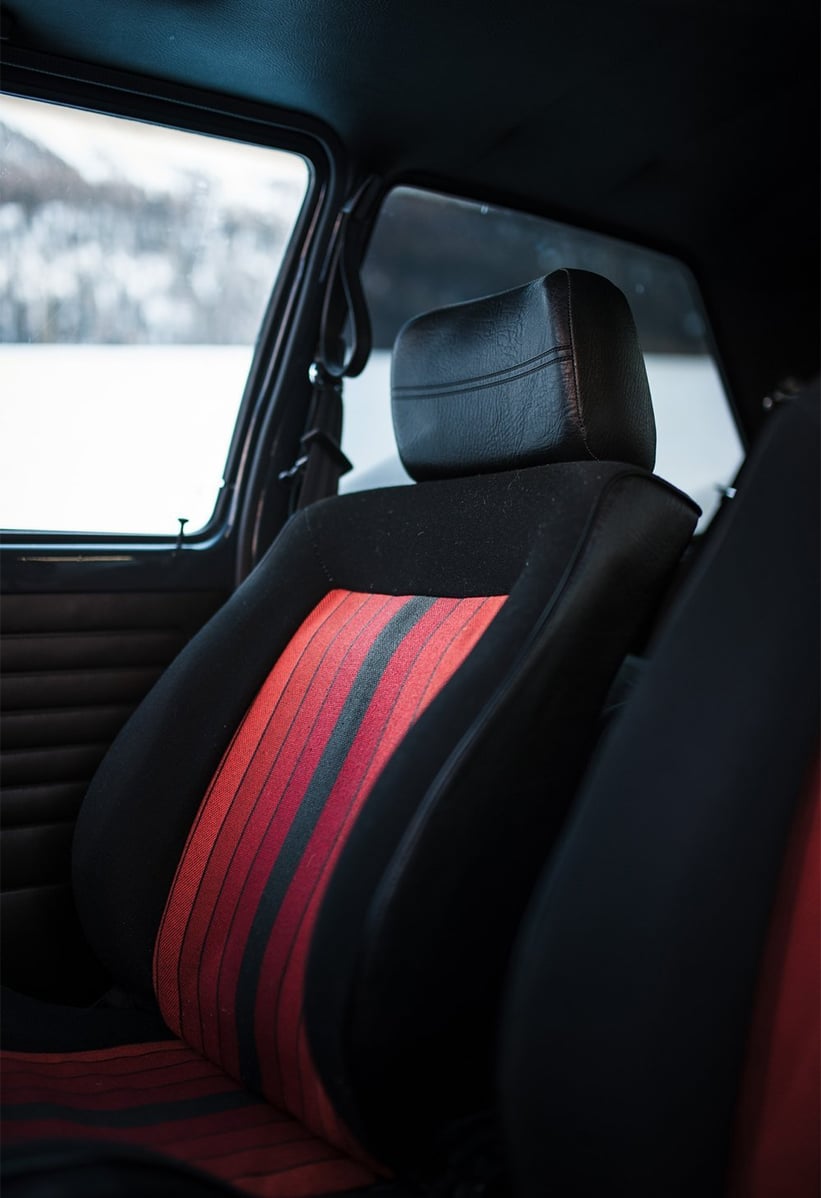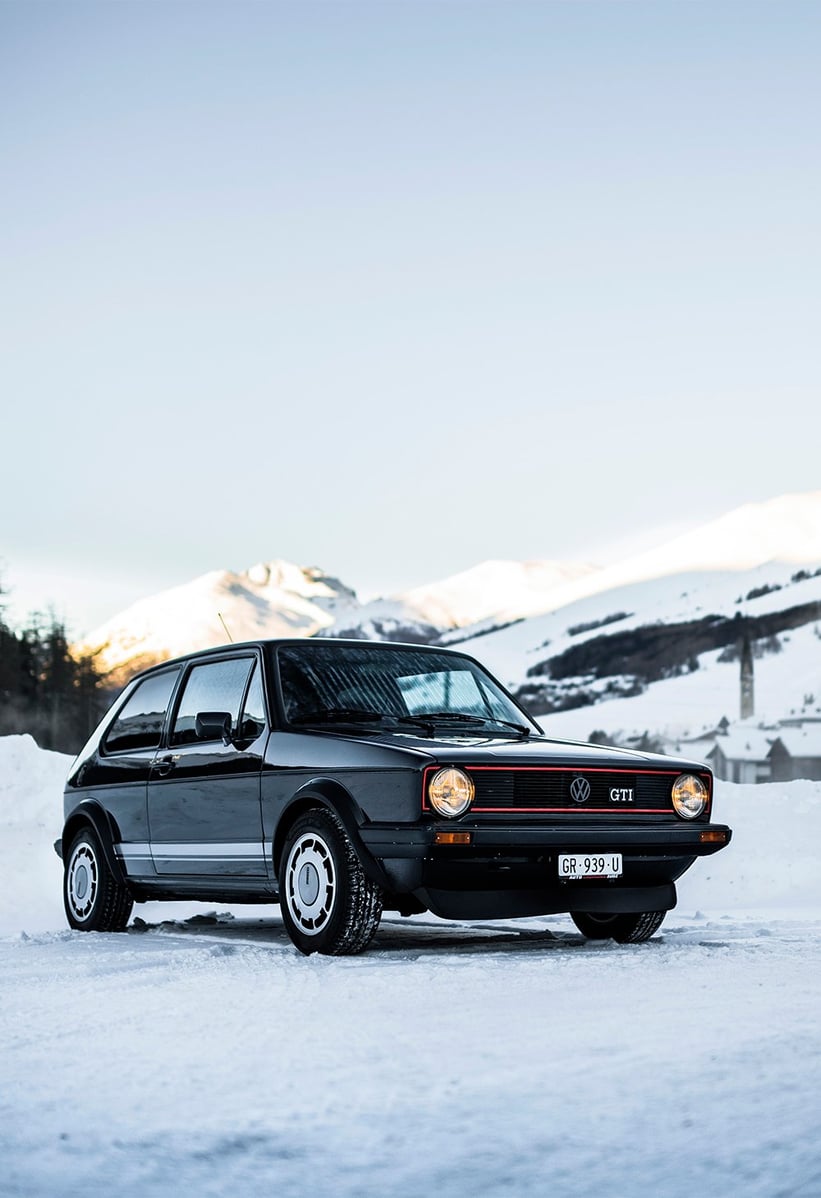 There is hardly a place in the world where you can discover so many rare and unusual cars in the winter than the Engadine. What makes the Graubünden mountains so exciting is the mixture of established and expensive collector cars and modest design icons, each with its own distinctive twist. We've just celebrated the Fiat Panda 4x4 and its myriad obscure special editions at our summit in St. Moritz.
But the boxy Fiat is not the only bread-and-butter car that's taken for caviar tasting as a matter of course – even a subtly personalised Mercedes-Benz W123 estate like that of Milan's creative mastermind Michele Lupi suddenly looks more sovereign stirring up the powder snow on the frozen lake of St. Moritz. As with the Cresta Run, where old English noblemen plunge down the ice channel together with Engadin greengrocers, the same principle applies to cars – so long as it's good fun, anything goes.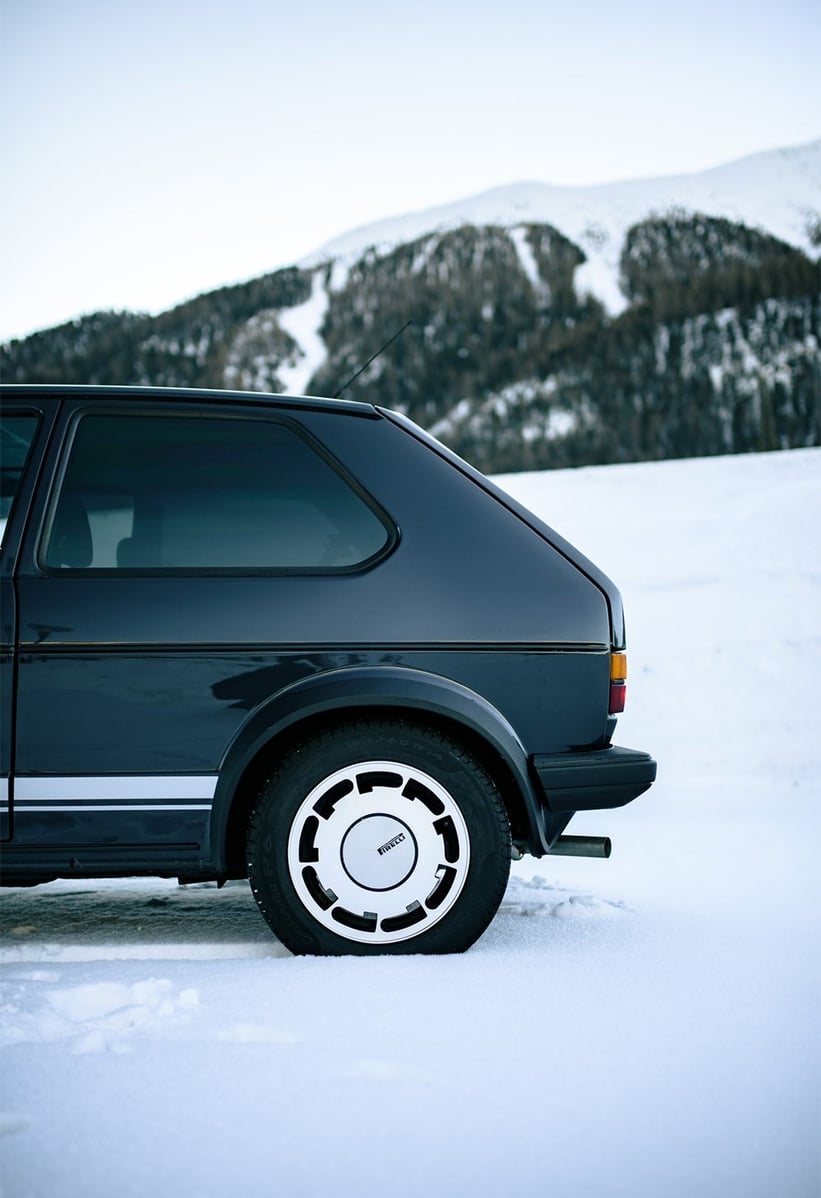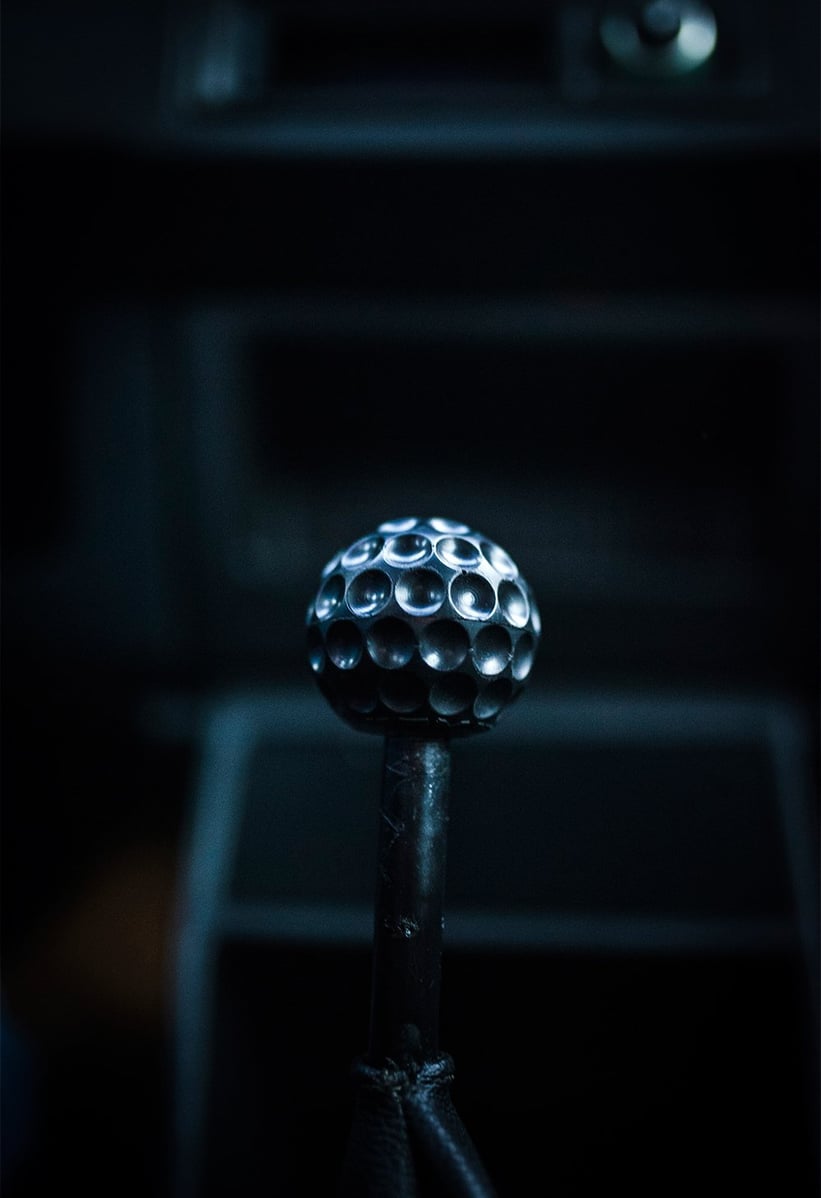 The first-generation Volkswagen Golf GTI also fits into this colourful company. Built in the 1980s as a democratic sports car for the working class, the top-of-the-range version of the Giorgetto Giugiaro-designed, best-selling hatchback is now considered an edgy design icon and a desirable collector's item.
However, what has really made the original GTI an irresistible curve hunter to this day is the combination of its 1.8-litre engine, which was uprated to produce 111HP, and dry weight of barely over 800kg. In the summer, you could have oodles of fun behind the wheel of the Grand Tourer Injection on the Julier or Bernina Pass, but in the winter, the car was a wonderfully puristic and highly controllable driving machine with great traction.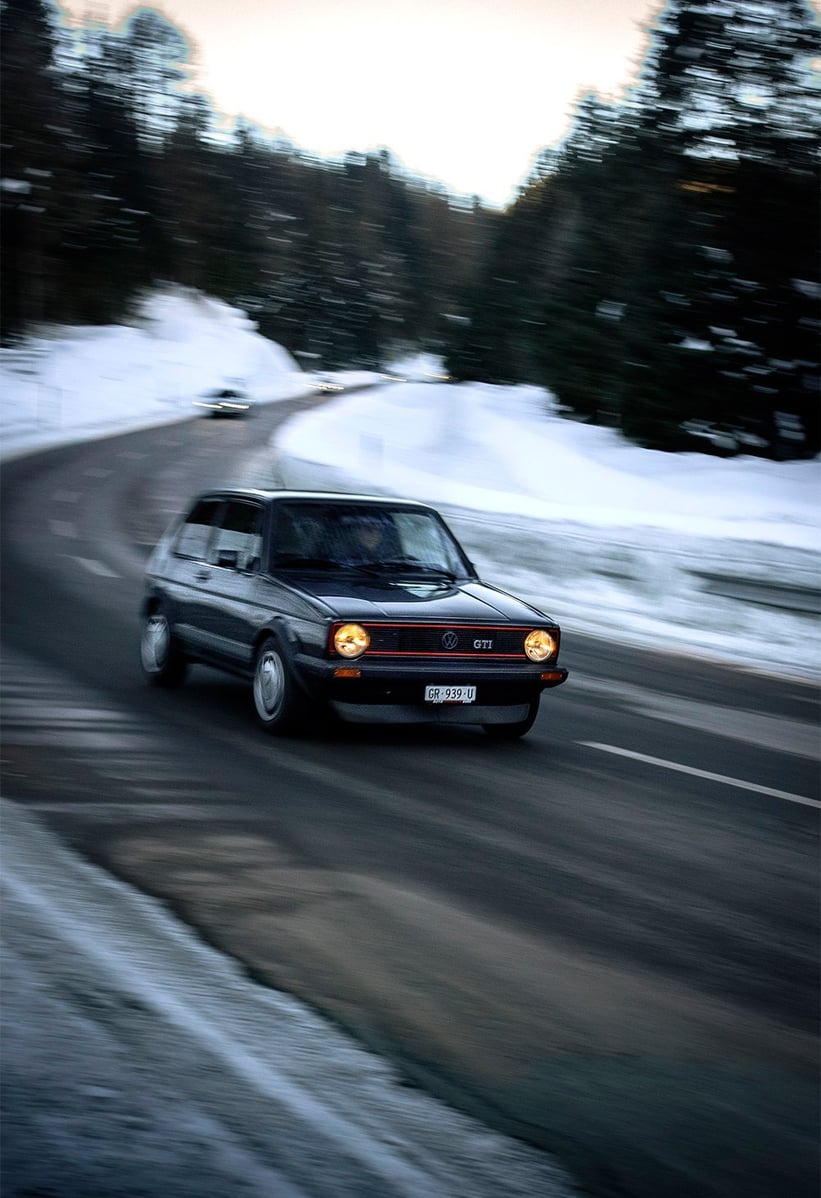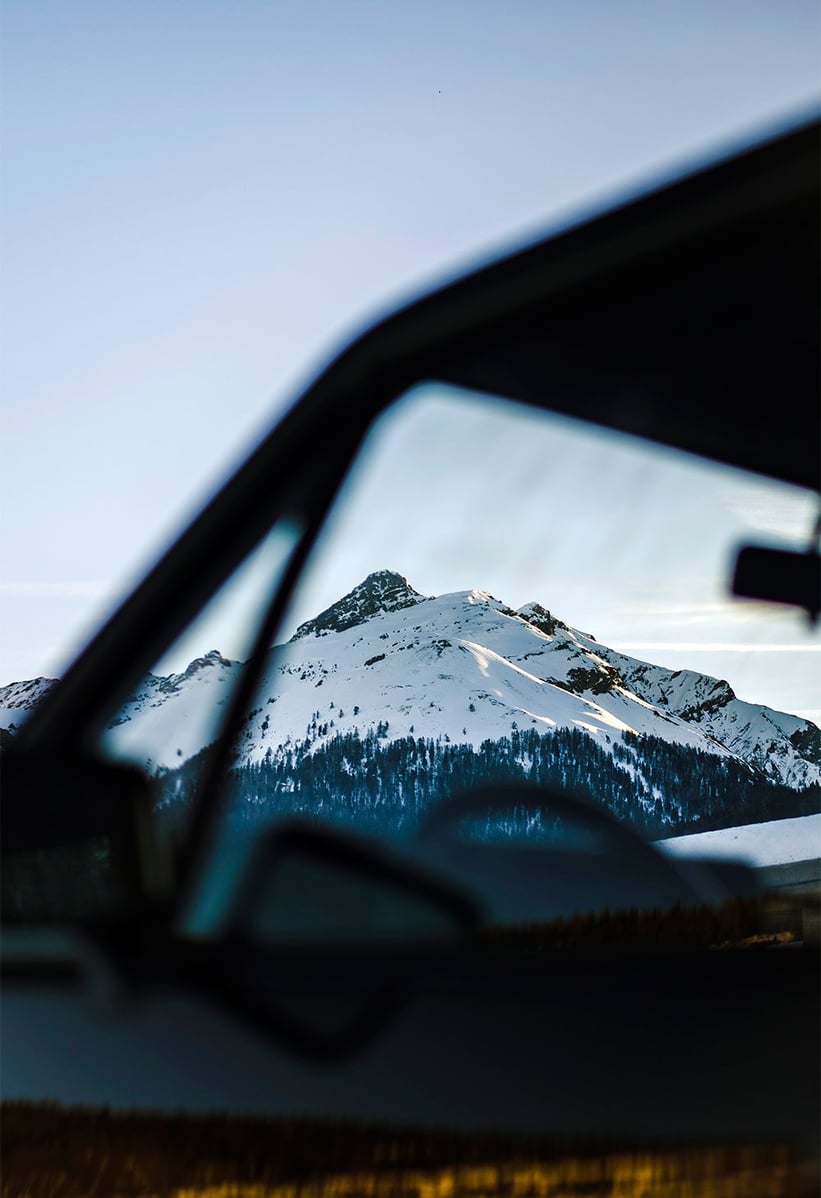 But those who belonged to the Jet Set in the 1980s and spent their winter seasons in St. Moritz did not simply drive the 'regular' Golf GTI to the Corviglia cable car station. The individualised winter outfit – typically comprising brightly coloured Bogner overalls, mirrored Carrera glacier goggles, a Lacoste headband and the latest Rossignol skis – was best matched to the Golf GTI Pirelli. Built from 1983, the Pirelli was the first special edition of the Volkswagen Golf. Readers of the contemporary automotive press could distinguish the car by its ice-cool wheels with their retro P-shaped cut-outs, the body-colour mirrors and plastic trim and the iconic golf-ball gear knob.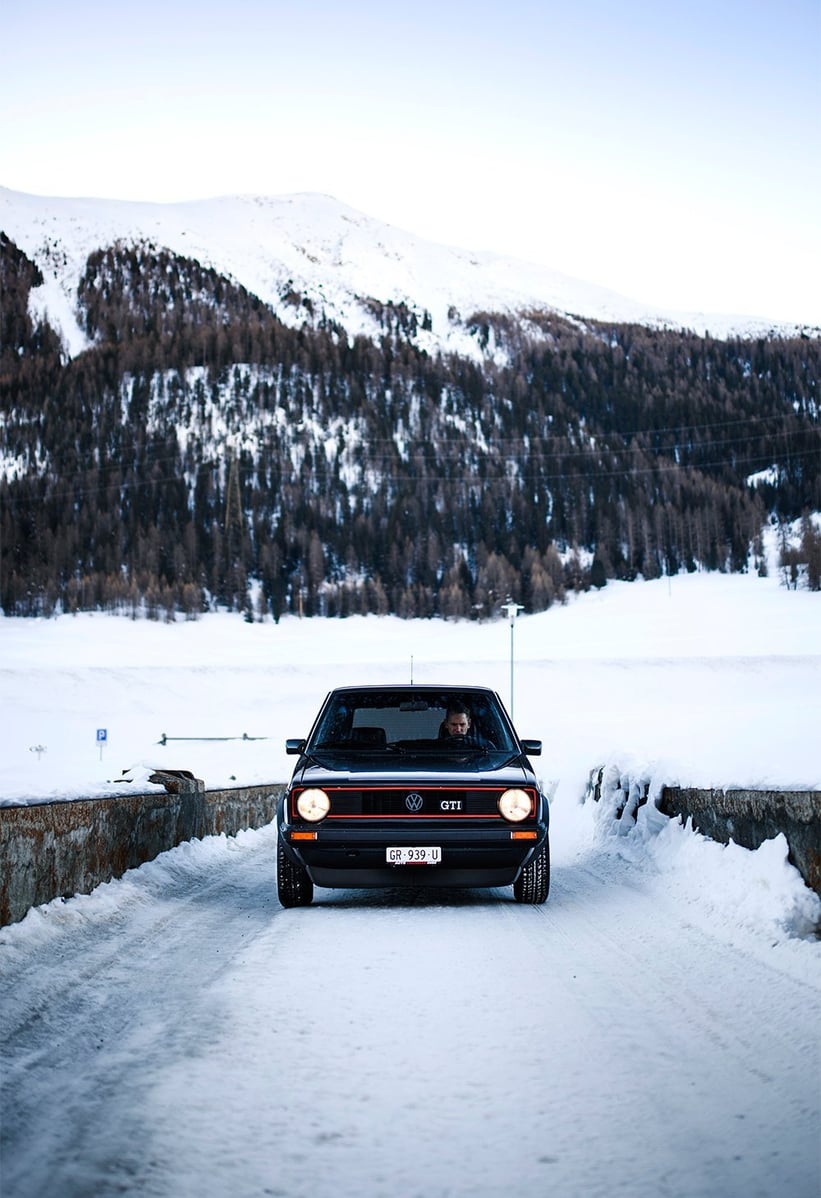 Naturally, not all Golf GTI Pirelli editions have survived to this day, so a well-preserved example with all the desirable optional extras is far harder to find than a Porsche or a Ferrari from the same time. The car pictured here, which our photographer Andrea Klainguti captured on a clear winter morning, resides in the garage of Garage Engiadina and, much to our disappointment, was sold in a heartbeat.
Photos: Andrea Klainguti © 2019