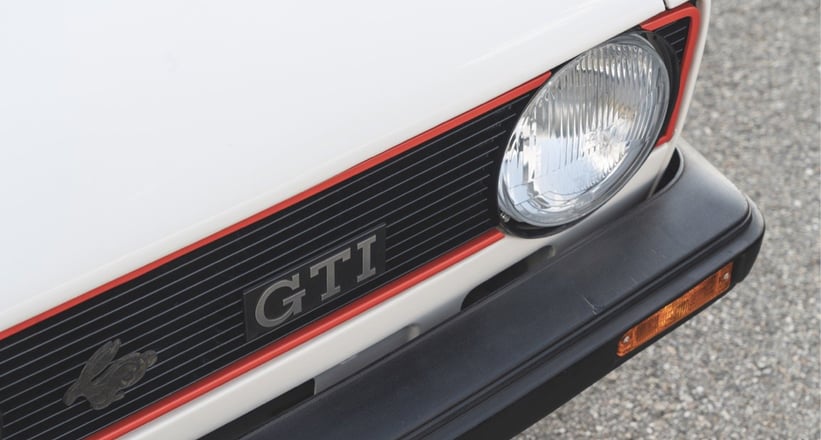 Take a bare-bones compact car designed for the everyday commuter, inject some performance goodies to make it more engaging and you've got yourself a car for the ages. It's not quite as simple as that, but the fundamentals around creating a spicier hatchback has remained the same ever since the Mk1 Golf GTI burst onto the scene in 1978.
Despite the standard Golf 's original intentions of being a fuel-efficient runaround in the wake of an oil crisis, a small team in Wolfsburg used their own spare time to develop the GTI, ensuring the car looked as sharp as it now handled thanks to upgraded suspension to manage the new 1.6 litre engine. The result was something that impressed even those at the very top of Volkswagen's hierarchy, and thankfully for them the public agreed.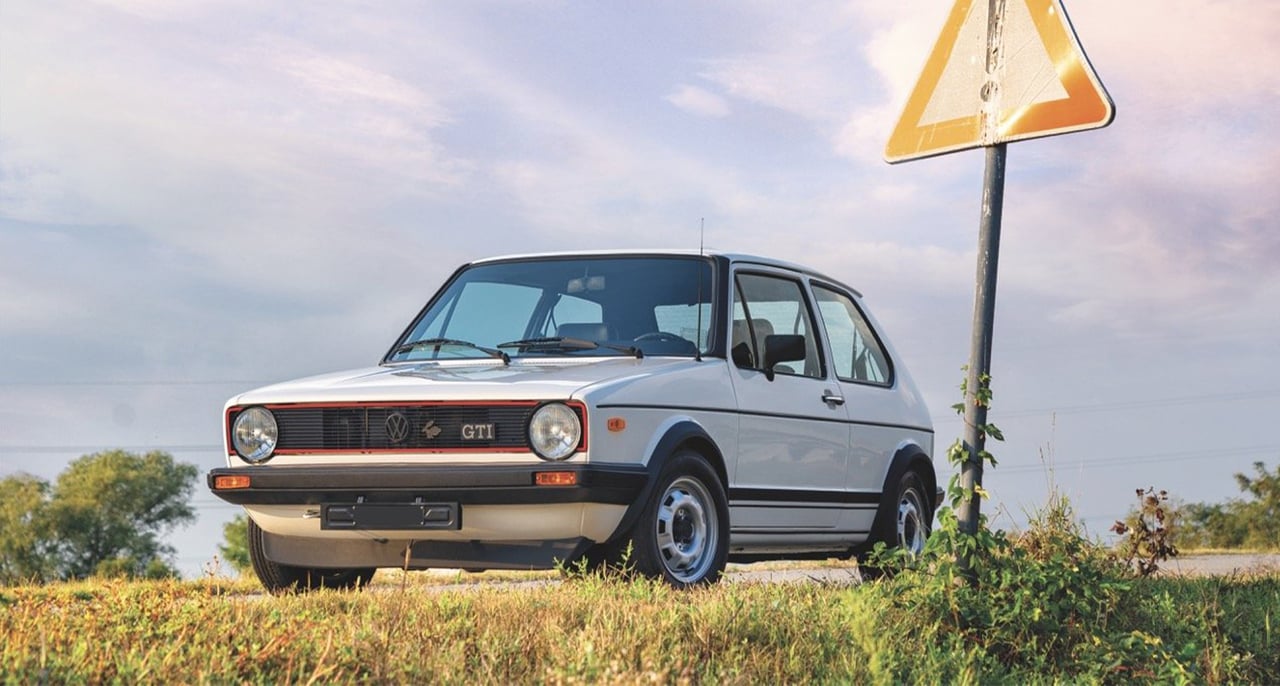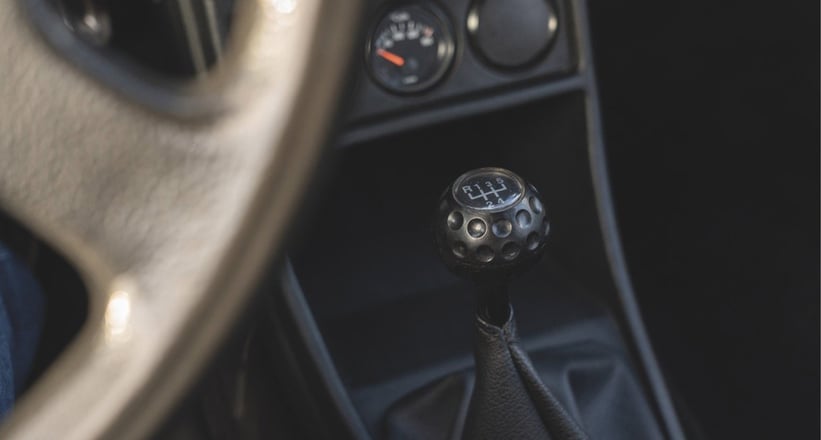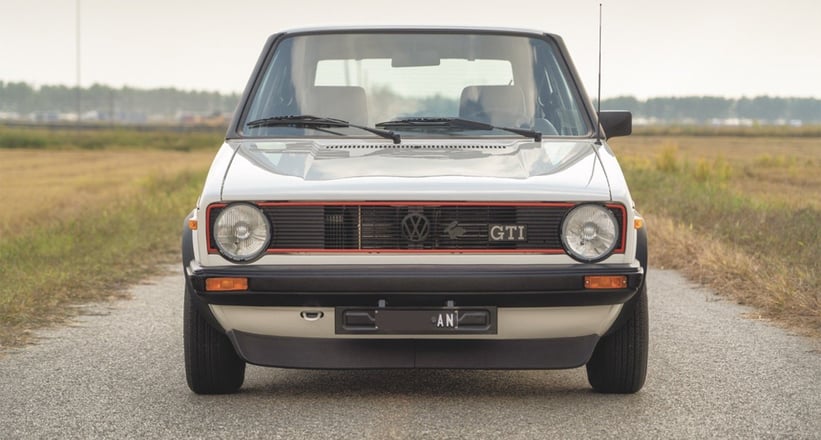 This fine example was first registered back in 1981, making it one of the later variants of the spritely compact. Finished in perhaps the more simplistic of colours that were available, the gloss white accentuates the GTI's upgrades well, including the contrasting black front splitter that wasnrequired to increase front-end downforce at high speed. Despite having just ticked to 230,000 km on the dials, this Golf certainly has some life left in it, and has clearly been cherished by its previous custodians.
It's modest interior features the now iconic vibrant Recaro seats, along with the golf ball style gear knob, all allowing the occupants to remember they are in something a little sportier than the regular grocery-getter. A car such as this holds much more value than being a sporty smile-maker, it's a car that is bursting with heritage and laid the foundations for many other brands to follow. Follow they may, but nothing will ever make its mark like the Mk1 GTI did!