Will the Rolls-Royce Phantom's swansong mark a new dawn for collectors?
Today, we bid farewell to a long-standing staple within the Rolls-Royce line-up, the Phantom VII. In true Rolls-Royce fashion, a definitive example has been produced to a uniquely elegant and austere standard — the ultimate parting gift…
The final bow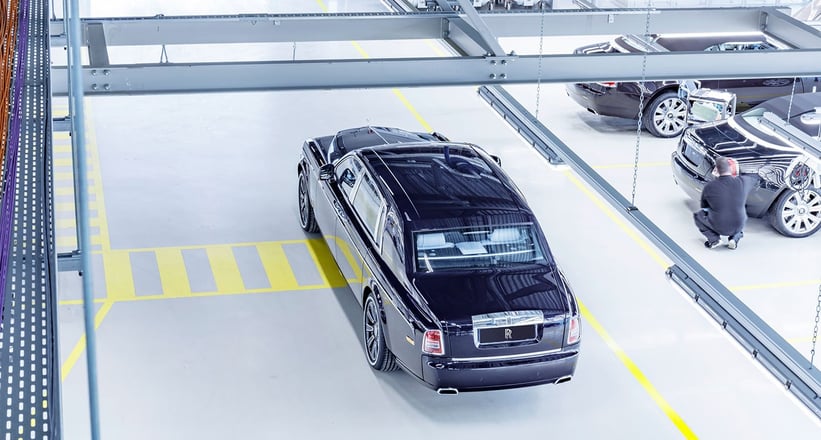 This final Phantom VII, an extended wheelbase limousine, has been designed as an artful tribute to not only the Phantom VII line, which has been in production for over 13 years, but also the skills and artistry of Rolls-Royce's dedicated craftsmen. Commissioned by a collector who has a penchant for 1930s ocean liners, the car features two-tone waved embroidery on its Powder Blue leather interior, clocks reminiscent of the radio clocks on watercraft, with the bezel displaying 24 time zones, lambswool carpets with a hand-cut wake effect, a twin coachline, pinstripe tyres, and the beautiful Spirit of Ecstasy taking pride of place front and centre. The amalgamation of nautical and automotive nuances has resulted in a truly spectacular automobile.
The Phantom VII's successor, the Phantom VIII, will soon be introduced to the public, representing the evolution of the marque's design, with its new aluminium construction, and hopefully continuing its ancestors' legacy of 'the best car in the world.' With production spanning over 90 years, more and more generations of the Phantom are becoming collectors' items, with some earlier models being available for around 100,000 euros. If you're interested in becoming a part of the Phantom family, check out some examples in the Classic Driver Market.
Rolls-Royce Phantoms from the Classic Driver Market