We wish they could all be Californian Speedsters...
Are you after a fair-weather historic racing car? This race-prepared 1955 Porsche 356 Speedster – to be offered by Motostalgia at its Indianapolis Brickyard auction, estimated at 270-290,000 US dollars – could fit the bill perfectly…
Competition longevity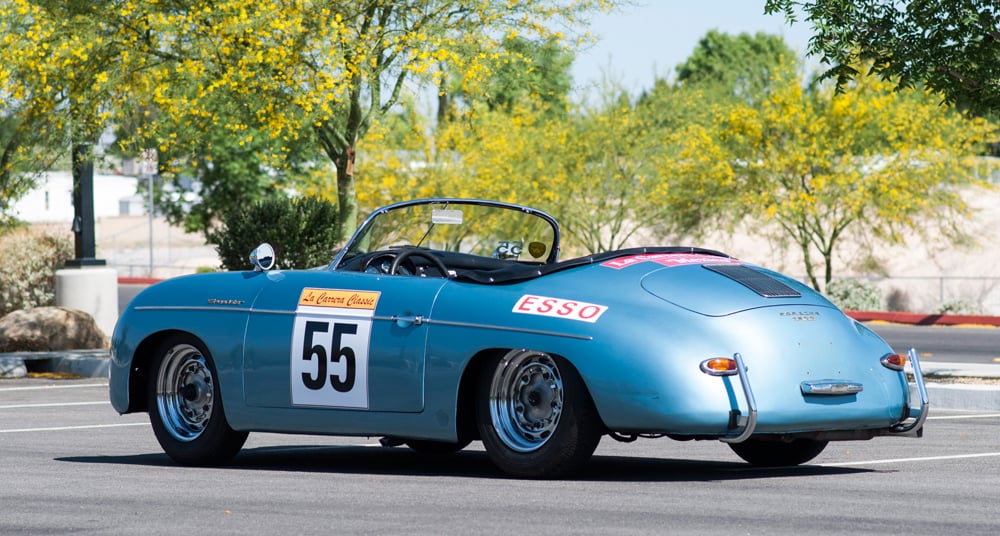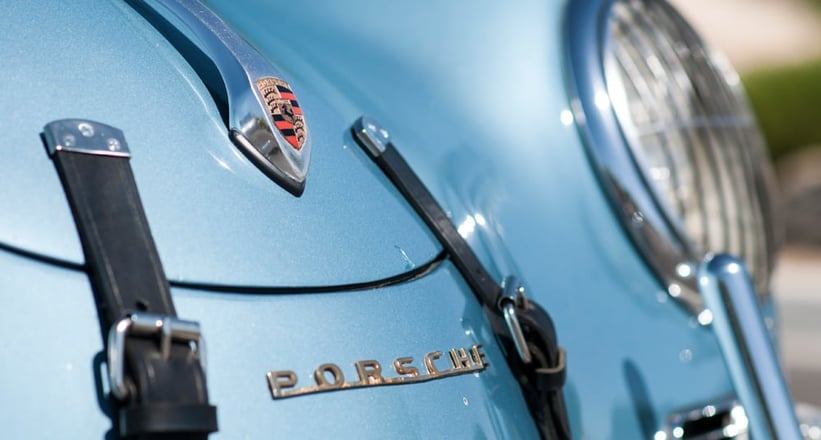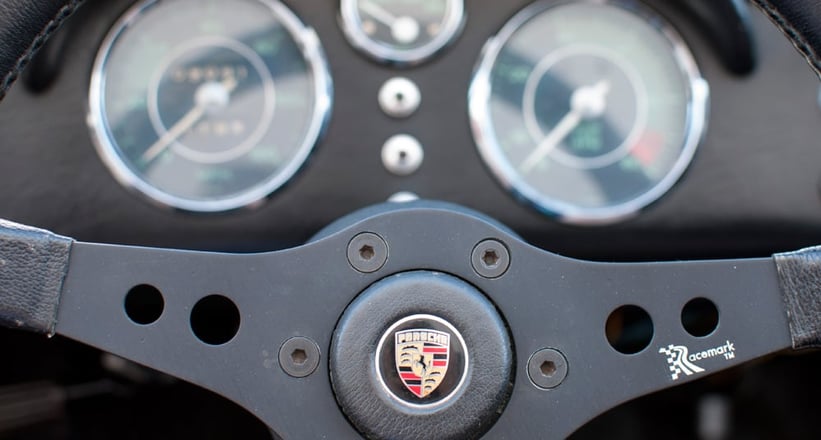 Sold new in Monterey, California, it wasn't until 1973 that this Speedster was race-prepared, with an engine block from a later 356C among numerous other modifications. Its subsequent owner campaigned the car extensively throughout the 1970s and into the '80s, in and around the West Coast of America. Looking very much as it did then, it shouldn't require too much work to get this car race-ready. And regardless of how well you do (it's not about the winning, and all that...), you'll certainly look good trying. We can't imagine a hardtop would be too difficult to source, either...
Photos: Motostalgia
Motostalgia's Indianapolis Brickyard sale will take place on 12 June 2015. You can find the full catalogue listed in the Classic Driver Market.