Stretch as stretch can – length matters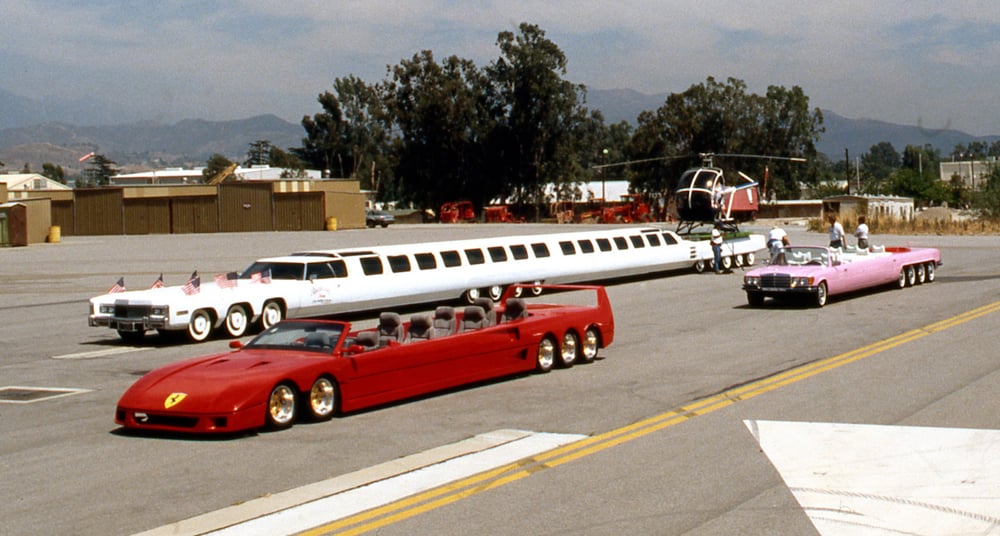 Ah yes, the black Lincoln Town Car stretch limo with a boomerang TV aerial sitting proudly on the rear. Along with a Rolex watch, Armani suit and black Amex, this car was part of the basic kit for status-conscious Wall Street bankers in the 1980s and 1990s. In the film based on Don DeLillo's great novel 'Cosmopolis', the 28-year-old asset manager and billionaire Eric Parker takes a ride in one across Manhattan, to get his hair cut by his chosen barber. The ludicrously equipped interior of the car is sufficiently spacious for his doctor to perform a daily check-up but, as the day progresses, Packer has to worry not only about his asymmetrical prostate, but also the loss of most of his wealth, along with the minor worry of an assassin out to get him. The car is a perfect reflection of his extravagant, excessive lifestyle, but there are even more outlandish vehicles available, if you want to make the ultimate impact. Such as the creations of Jay Ohrberg, whose 'Hollywood Cars' include a 10-wheeled 'stretch' Ferrari F40 and a 100-foot limo (a World Record).
European with a twist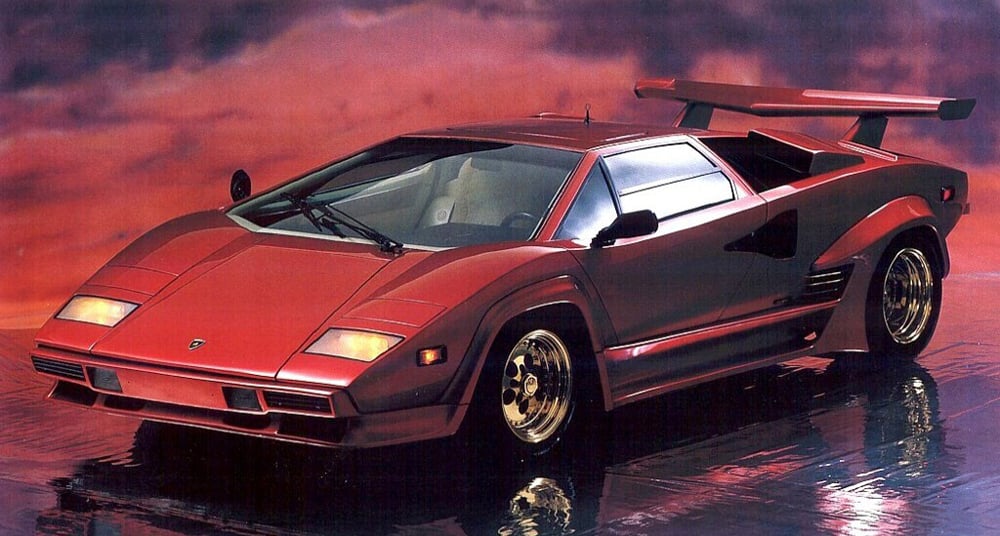 Of course, European sports cars were at a premium when it came to the Wall Street bankers. For proper status at the office, a Ferrari Testarossa, Lamborghini Countach or Porsche Turbo Flatnose was essential for that weekend trip to the Hamptons and any nocturnal dash through the Holland Tunnel. The cosmetic appeal of aerodynamic add-ons was another vital factor, from American-fitted spoilers and aprons to the plentiful Italian and German sports car that were given the full bling-bling treatment. Nowadays, 1980s Lamborghinis with double spoilers and gold rims are again in demand by collectors.
American muscle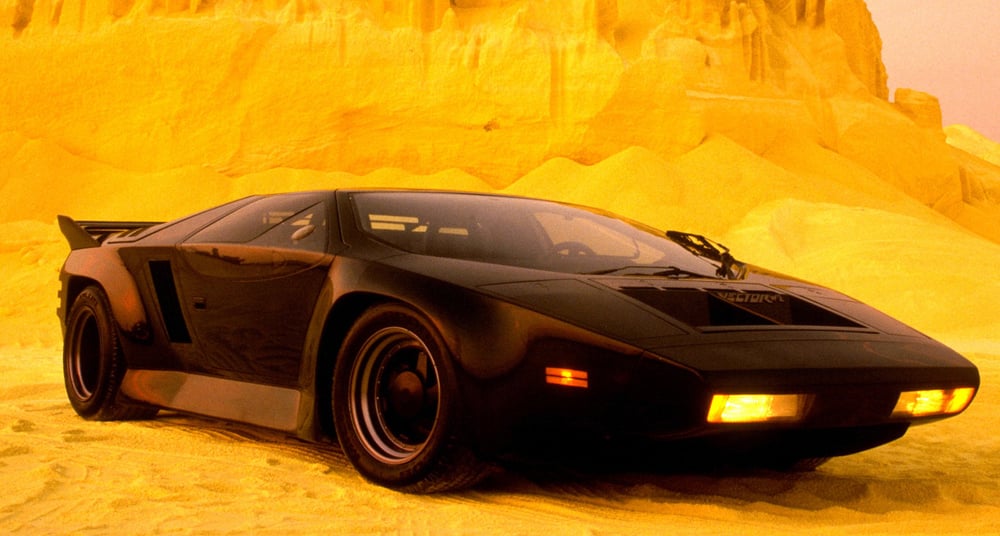 For the patriotic sorts among the bankers, however, there was only one acceptable supercar – the Vector. Since the early 1970s, Gerald Wiegert and Lee Brown had been working on their own prototypes and, in 1989, the first Vector W8 was unveiled. However, the first customer was no big-bucks Wall Street trader, but rather the tennis star Andre Agassi. It was not a happy tale. Despite being warned that the car was a prototype, and shouldn't be driven until the work on it had been completed, Agassi insisted on having the car delivered… and driving it. When the tennis star did drive it, the car broke down, and Vector Automotive had to refund the 450,000 USD that Agassi had paid for it. In the end, almost 20 cars were built for customers: the perfect poster cars of the Wall Street years.