The enormous concept – which will make its debut at Pebble Beach this week – is as majestic as it is large, with a reinterpreted gawping Maybach grille, tapering low boat-tail and radical aerodynamic 24-inch wheels.
Lounge life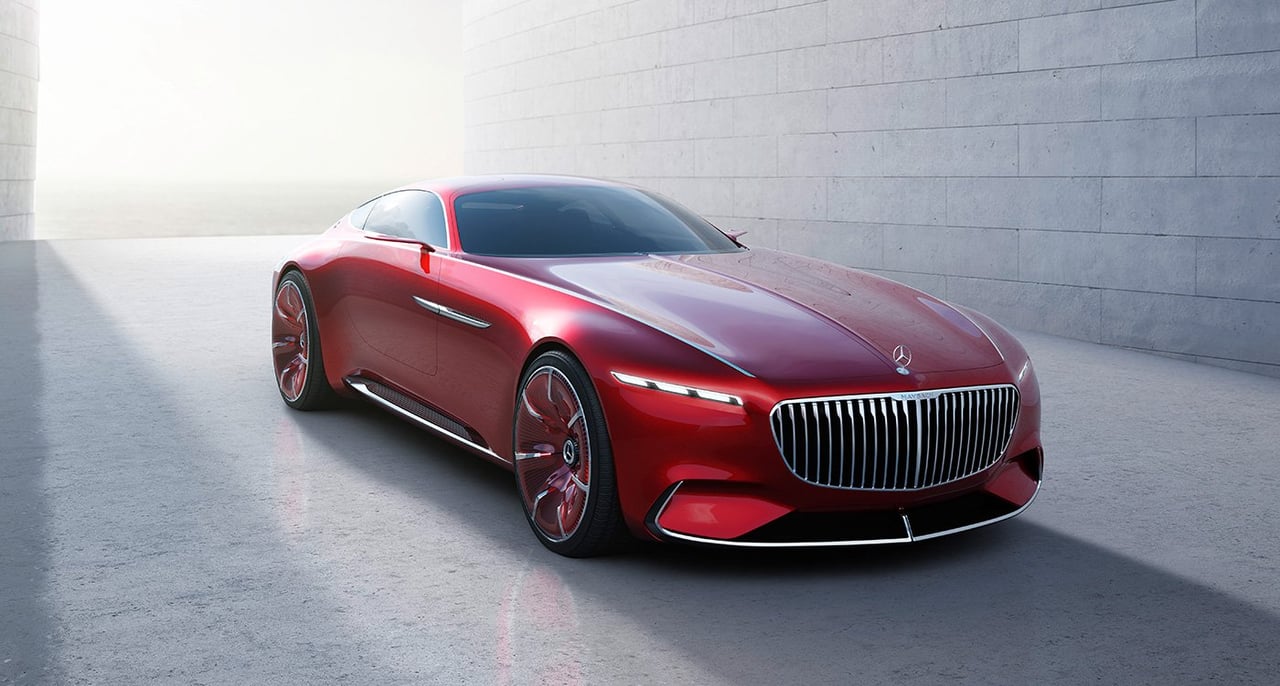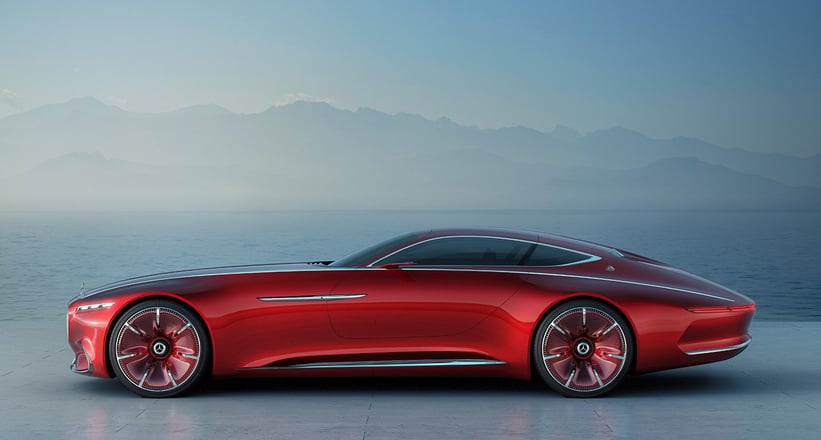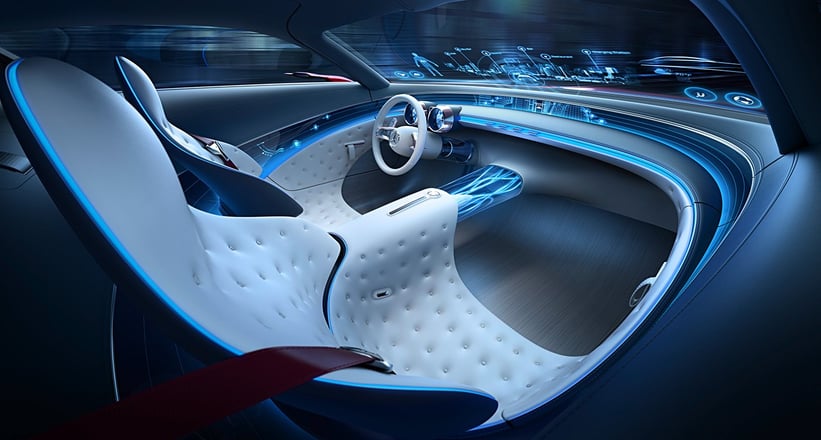 The interior is, as you'd expect, unlike anything we've seen before, with an ultra-luxurious '360-degree lounge'. It combines traditional aesthetic elements, such as the Chesterfield-esque seat linings and elm-wood veneer, with cutting-edge technology including seats that monitor the occupants' vital functions and a wraparound windscreen that augments the outside world with key, gesture-controlled information.
There are definite echoes of the Exelero, but while that car had a positively medieval turbocharged V12 lurking under the bonnet, the Mercedes-Maybach 6 boasts four compact electric motors, together producing 750HP. They'll draw their power from a shallow under-floor battery, allegedly good for a 500km range. What's more, should you be nearing 'empty' sooner than you're nearing home, an extra 100km of range can be added in just five minutes with a revolutionary wireless quick-charge system. As a personification of its long-term prospects, Mercedes-Benz has made a serious statement with this concept. We can't wait to see it in the metal at Pebble Beach.
Photos: Mercedes-Benz