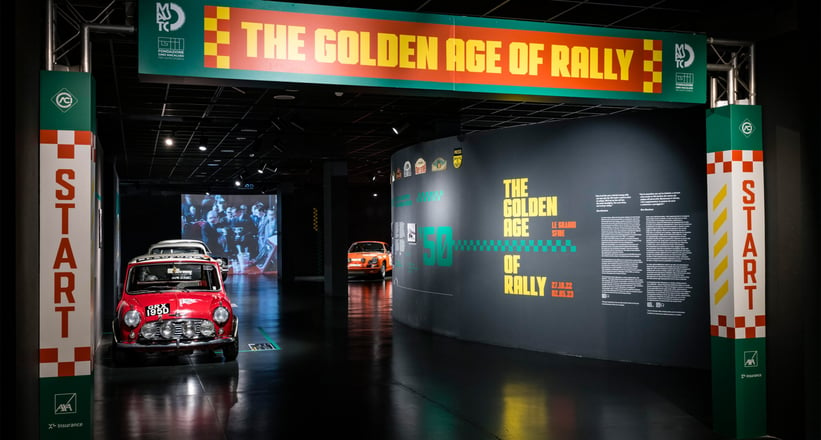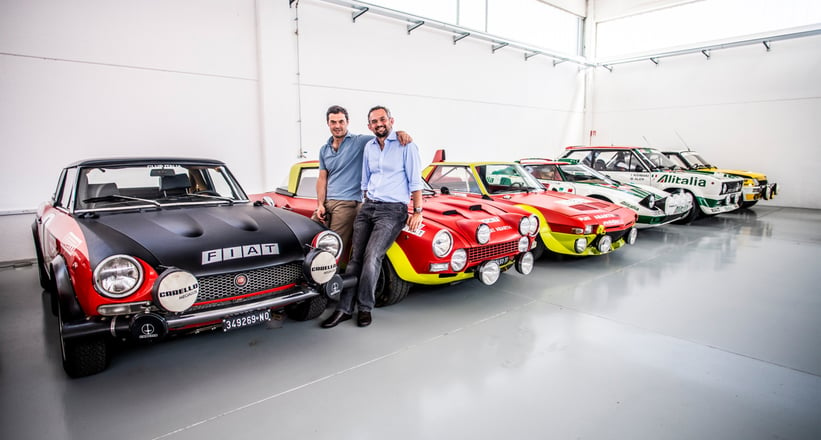 It's a form of motorsport that's truly like no other. Barrelling across narrow, gravel-littered lanes at maximum revs with only your eyes, bravery, and co-driver to guide you. From the earliest days of the automobile, there has been a perpetual desire to push both driver and machine to their extreme, and rallying is the ideal showcase for both.
Think of rallying in any decade since the 1960s and there's likely to be one or two cars that stand taller than the rest. That's not just down to their speed or agility, but because of legends behind their inception and the successes they earned on the rally stage.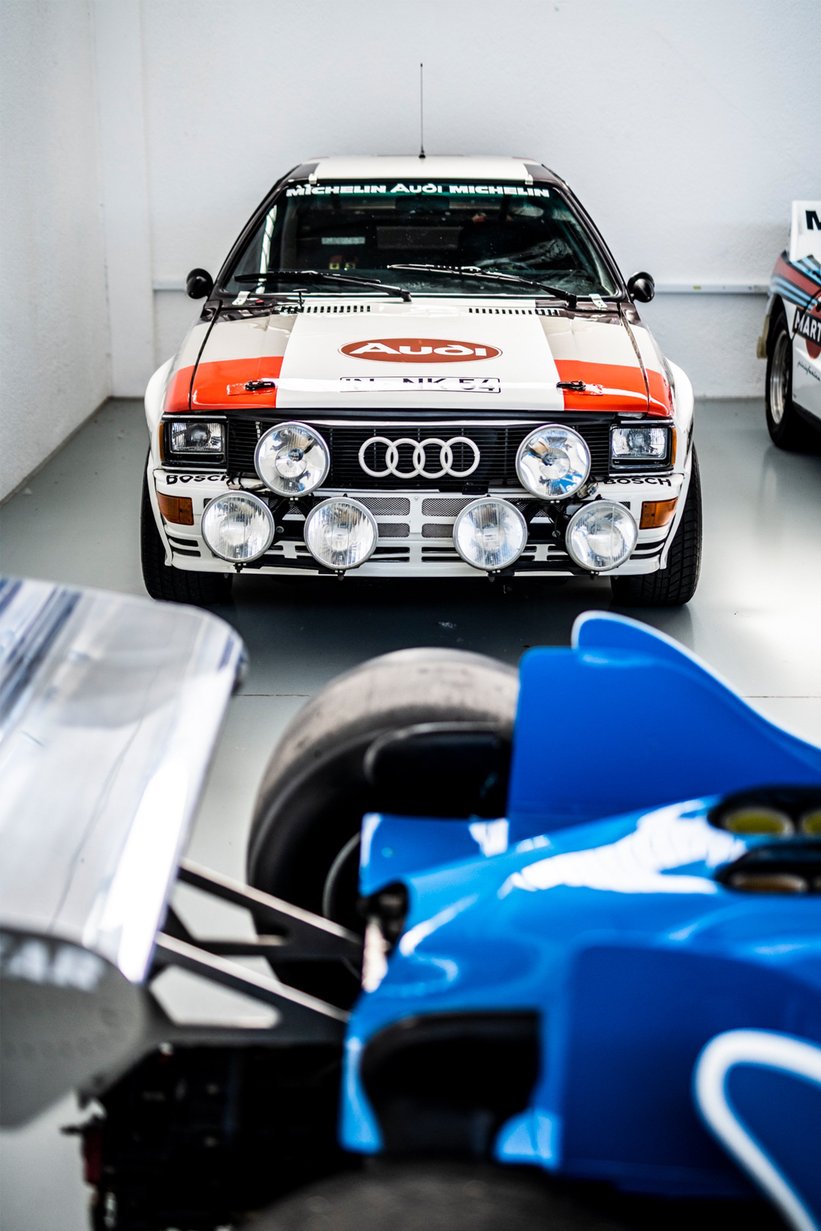 For the late Luigi 'Gino' Macaluso, it was the Fiat 124 that he co-drove in the 1972 European Rally Championship that would eventually lead his son to create this incredible showcase of rallying masterpieces. Despite abruptly turning his back on rallying to focus on his new watch distribution business just a few years into his emerging rally career, Gino remained a car-lover, and appreciated them far more than most. As Gino's son, Stefano Macaluso mentions, "He thought cars resulted from the genius of designers and engineers. Michelangelo created artworks and sculptures during the Renaissance, but my father held Alec Issigonis and Giorgetto Giugiaro in the same esteem."

A 10-year quest to find as many of the rare and exciting cars that Gino had dreamt of as a kid or even competed in during rally seasons commenced, resulting in arguably one of the most impressive and diverse car collections in Europe, and one that is loaded with some of finest rally cars in history. The Fondazione Gino Macaluso Per L'Auto Storica has now taken on a new role in guiding enthusiasts both new and old to understand more about these special cars, thanks to their new exhibition called 'The Golden Age of Rally', currently displaying at Museo Nazionale Dell'Automobile in Turin.
1966 BMC Mini Cooper S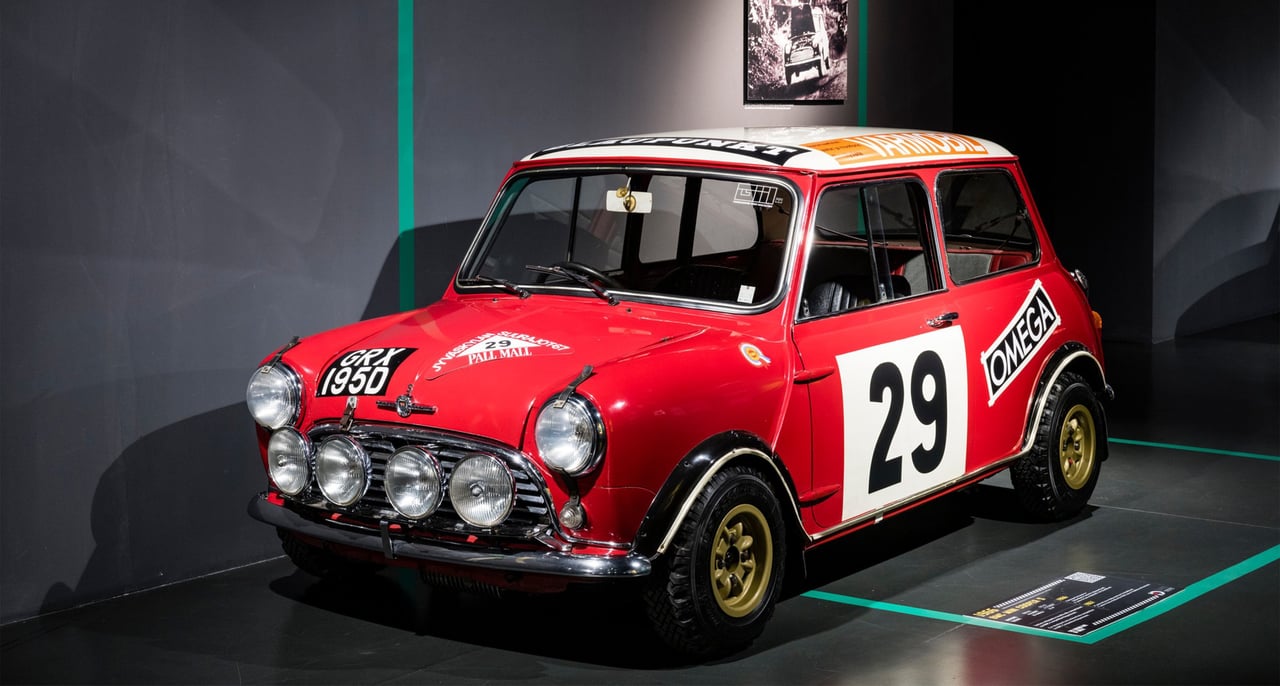 Stefano naturally holds this jaw-dropping array of rally machines very close to his heart, and therefore choosing his favourites is like asking a parent to pick their favourite child. However, for the purpose of enjoyment, we just had to see which cars make him feel like no other. He begins with the pluckiest character of them all, a 1966 BMC Mini Cooper S. "The brilliant car that showed the world that even with a small car you can win the Monte-Carlo Rallye and thus started the legend of rallying." For many, this car embodies what makes rallying so enthralling to watch: regular machines being driven to their absolute limit at every opportunity. Stefano continues, "Its driver, Timo Makinen, won the 1967 1000 Lakes Rally driving and jumping on Finnish bumps almost blind because of the wide-open broken bonnet!"
1974 Fiat X1/9 Abarth Prototipo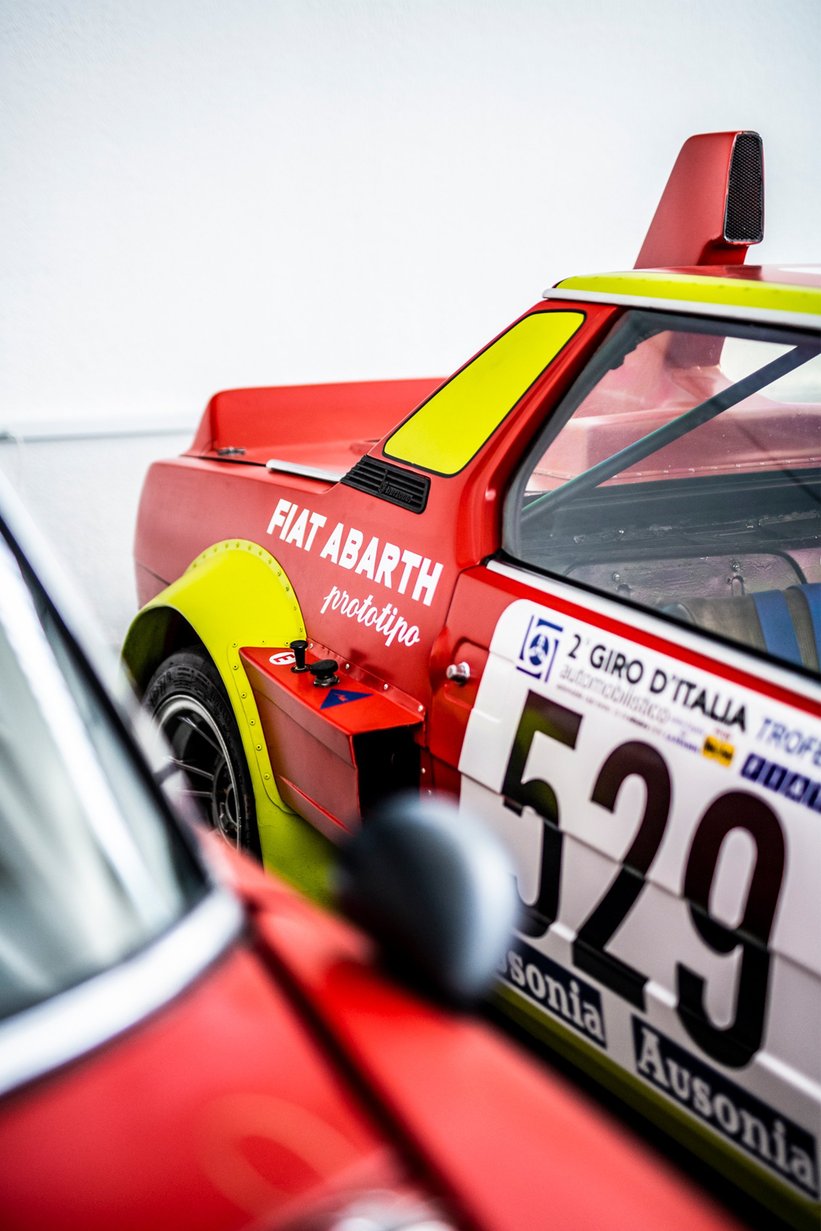 Next up, we stroll over to something truly unlike anything we've seen before, and Stefano explains there's good reason for that. "This 1974 Fiat X1/9 Abarth Prototipo was the most promising Italian racing car of the 70s, it's my father Gino Macaluso's unfinished project." This was the last car that Gino would co-drive, alongside then-Ferrari F1 driver Clay Regazzoni no less. This vibrant machine would be the very car that initiated Gino's collection of ex-works rally cars.
1984 Lancia O37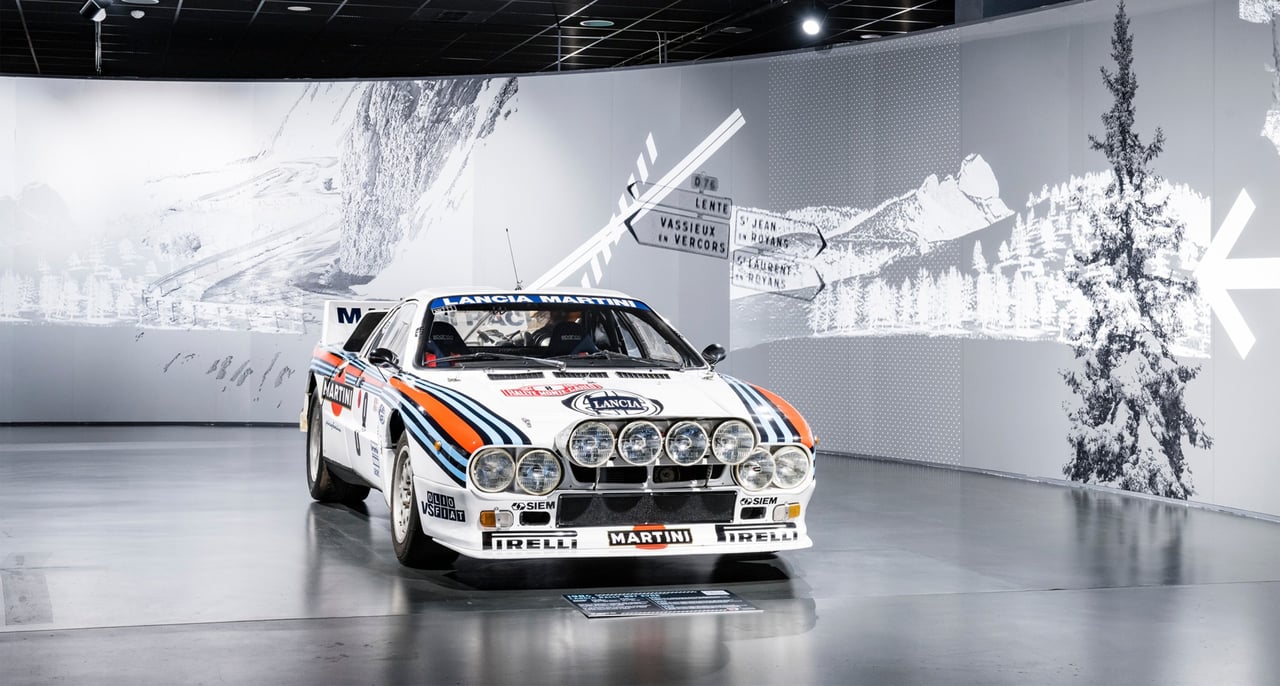 What follows is a trio of Lancia's finest, all proudly wearing the iconic Martini livery. We start with a 1984 037, a car that portrays both style and antagonism in equal measures, as Stefano explains, "My favourite car to drive. It embodies the synthesis between pure Italian design and the aggressiveness of the best rally cars. It was also the last rear-wheel drive car to win the World Rally Championship, the last heir of a genealogy that begins with the dawn of the automobile."
1992 Lancia Delta HF Integrale Safari
Stefano has left perhaps the best two until last: a pair of Lancia Deltas that symbolise two dramatic moments in rally's history. The first is a jacked-up, ready-for-anything HF Integrale in its Safari specification from 1992. Regarded as one of the most gruelling motorsport events around, Stefano gives a great insight into why the Safari rally was for many the ultimate trophy to claim. "It is a distillation of all the charms of rally: adventure, risk, and performance. This Delta represents for Lancia the result of years of experience in African races. Moreover, it ran only one race and is in a unique state of conservation, it even has the original machete on board!"
1986 Lancia Delta S4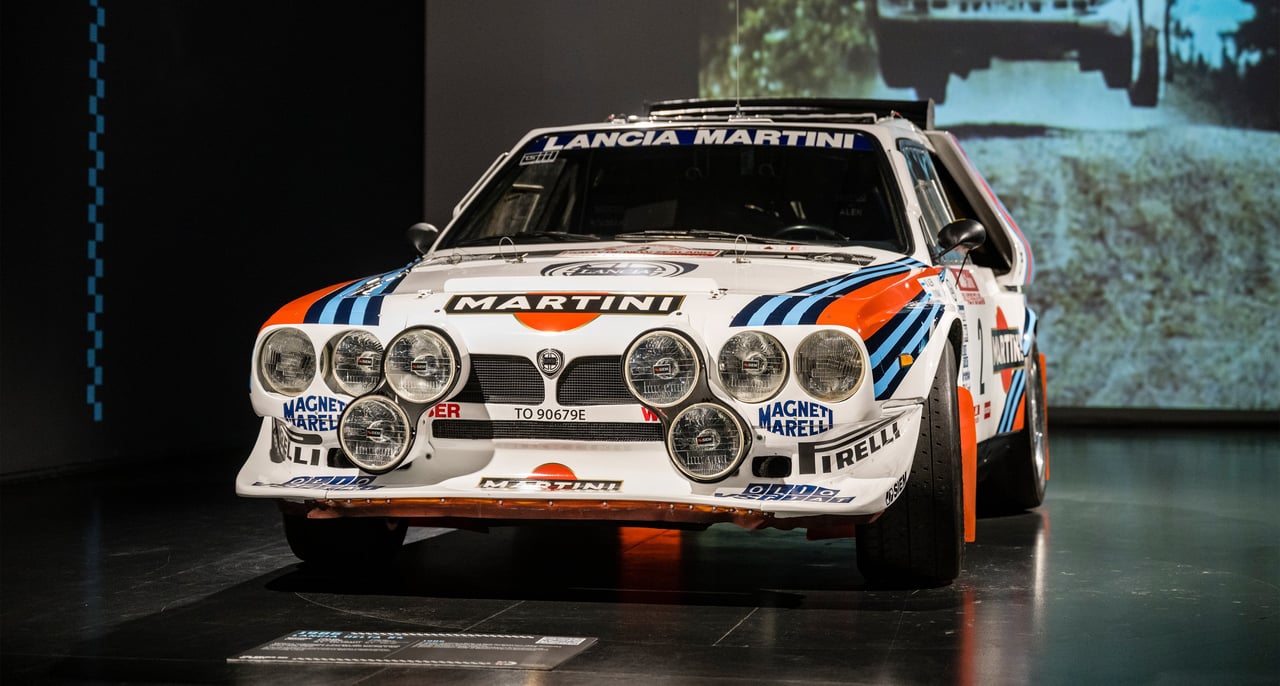 Finally, we end our tour on the maddest of them all, the Delta S4 that competed during the 1986 Group B era of the World Rally Championship. Much like the Safari rally, Group B contained a cocktail of peril, performance, resilience, and speed that made it truly captivating to watch, but also led to its abrupt and tragic demise. Stefano confirms that anyone who was able to witness this unrepeatable era of rally is unlikely to ever forget the experience.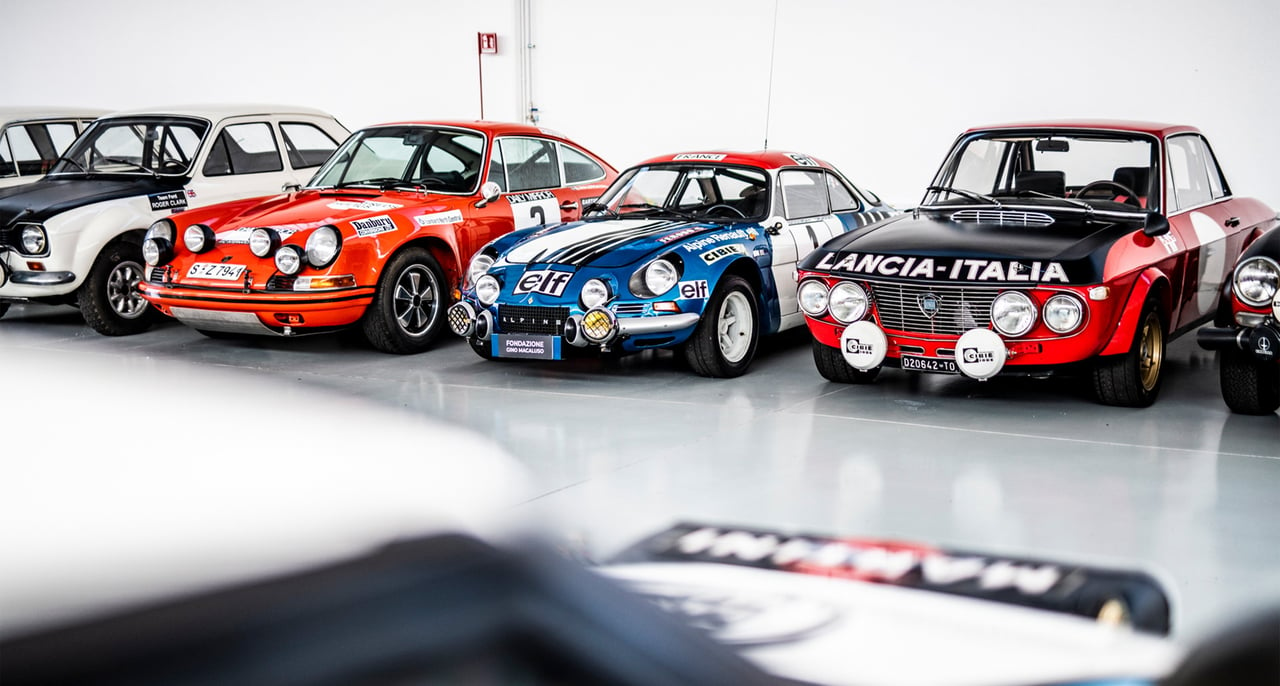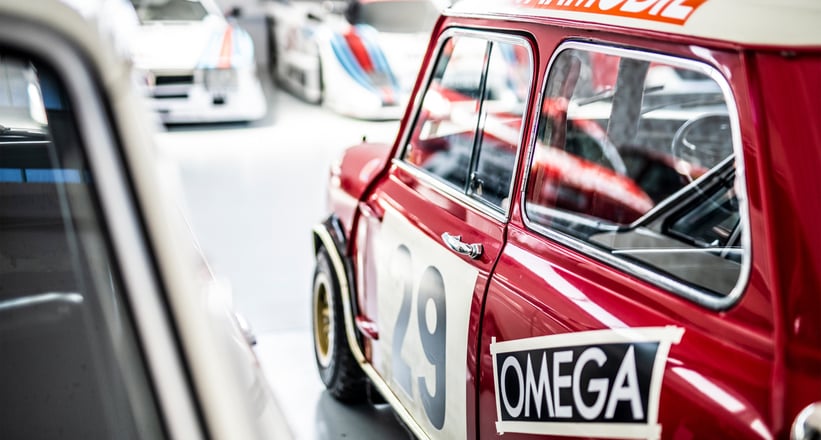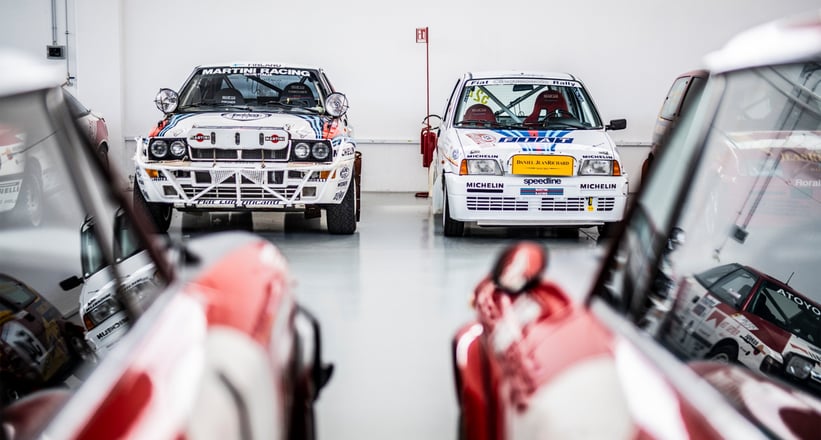 In truth, we feel bad for forcing Stefano to choose just five of his favourites, as each machine from this exceptional collection is likely to hold an abundance of stories and memories for the Macaluso family. Much like the way in which Gino wanted to inspire the younger generation to discover the art and science behind wristwatches, Stefano and his family are following the same ethos with the Fondazione, and this exhibition gives visitors the chance to immerse themselves in the world of rallying. 'The Golden Age of Rally' is currently displaying at Museo Nazionale Dell'Automobile in Turin between 27 October 2022 and 2 May 2023.
Photos by Remi Dargegen & via MAUTO