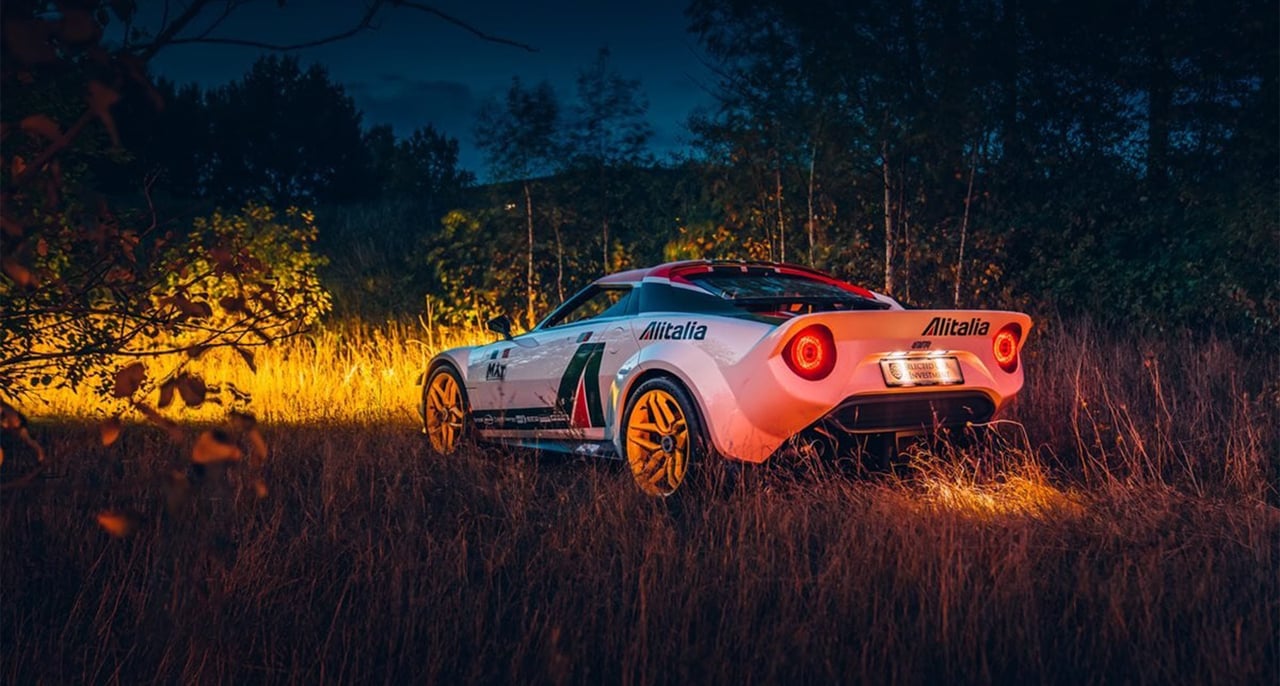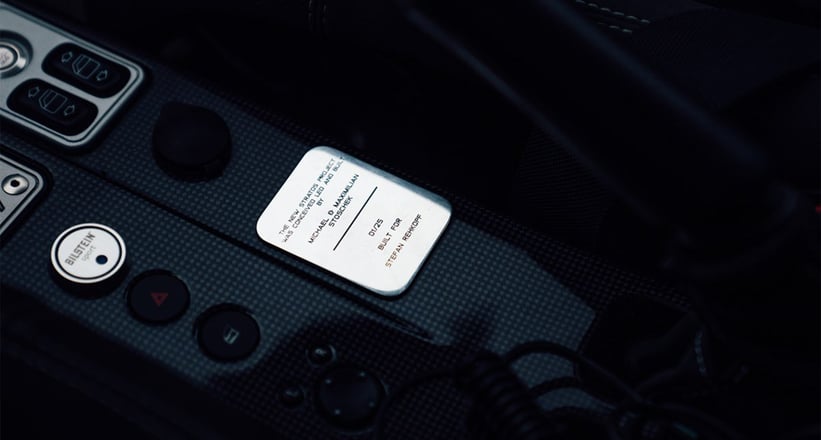 The story of how this 2019 MAT Stratos came to be is something of a roller coaster journey. It has joy, sadness, triumph and disappointment, those same feelings often found when competing at the highest level in the World Rally Championship.
When the Alitalia-liveried Lancia Stratos Gr.4 Alitalia won the Portugal Rally in 1976, and then went on to come second in the Monte Carlo Rally in 1977, we'd imagine the feelings then were that of joy and elation, as this short-wheeled, rear-engined sports car took it all in its stride. The Stratos was born to win, it was a revolution to the already fast-evolving WRC Championship, and although sometimes a handful to keep on the not so straight and narrow, when it hooked up, it was unstoppable.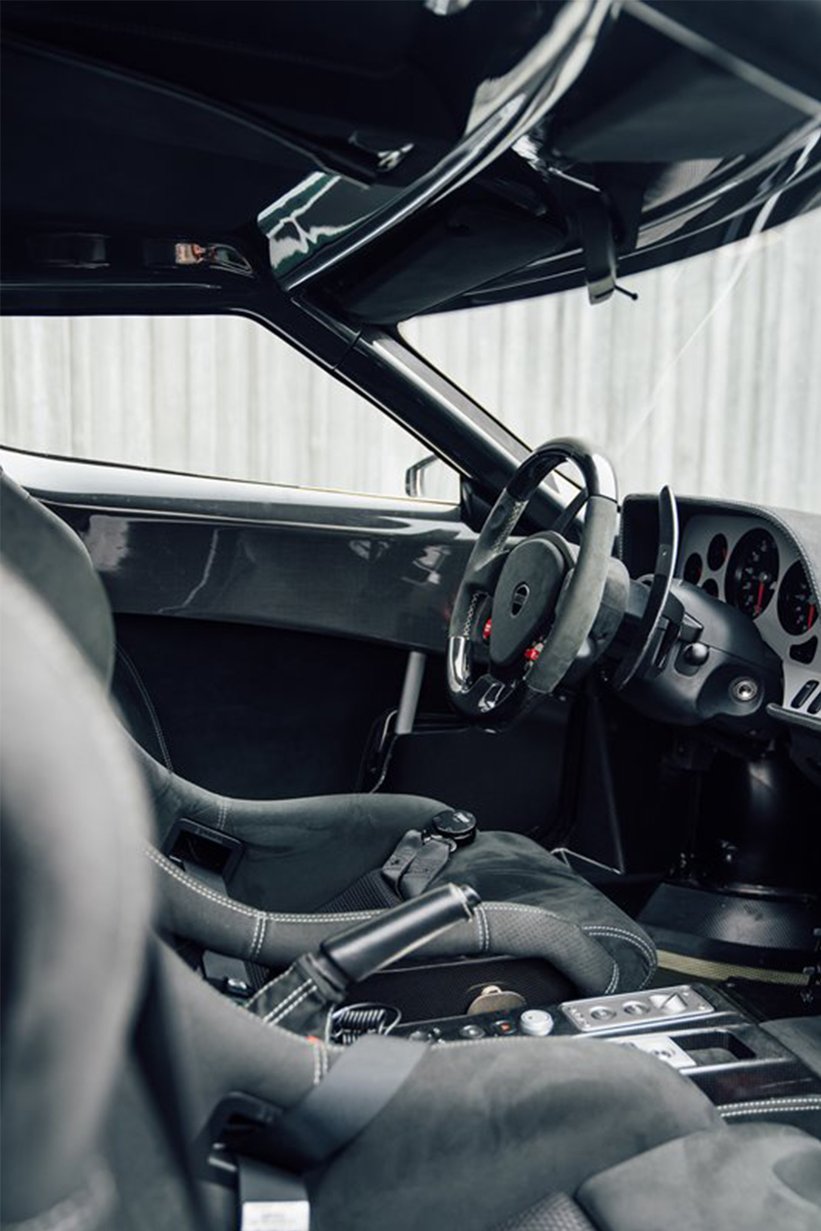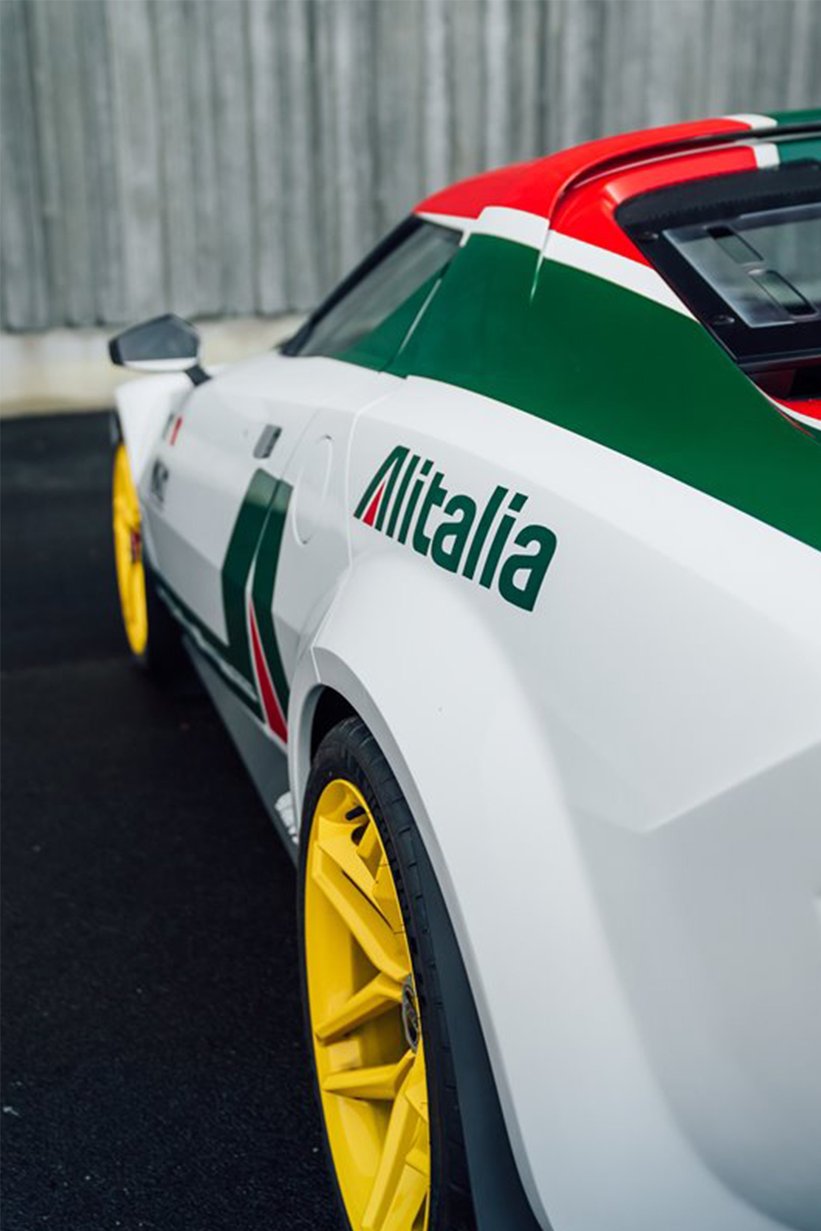 This hunger for glory naturally brought along a loyal fanbase, and few more passionate than industrialist and car collector Michael Stoscheck, who had the vision to create a modern-day version of one of Lancia's finest. He contacted the then Pininfarina's Special Projects Manager, Paolo Garella, stating he wanted to build a one-off reinterpretation of the infamous 1970's Lancia Stratos.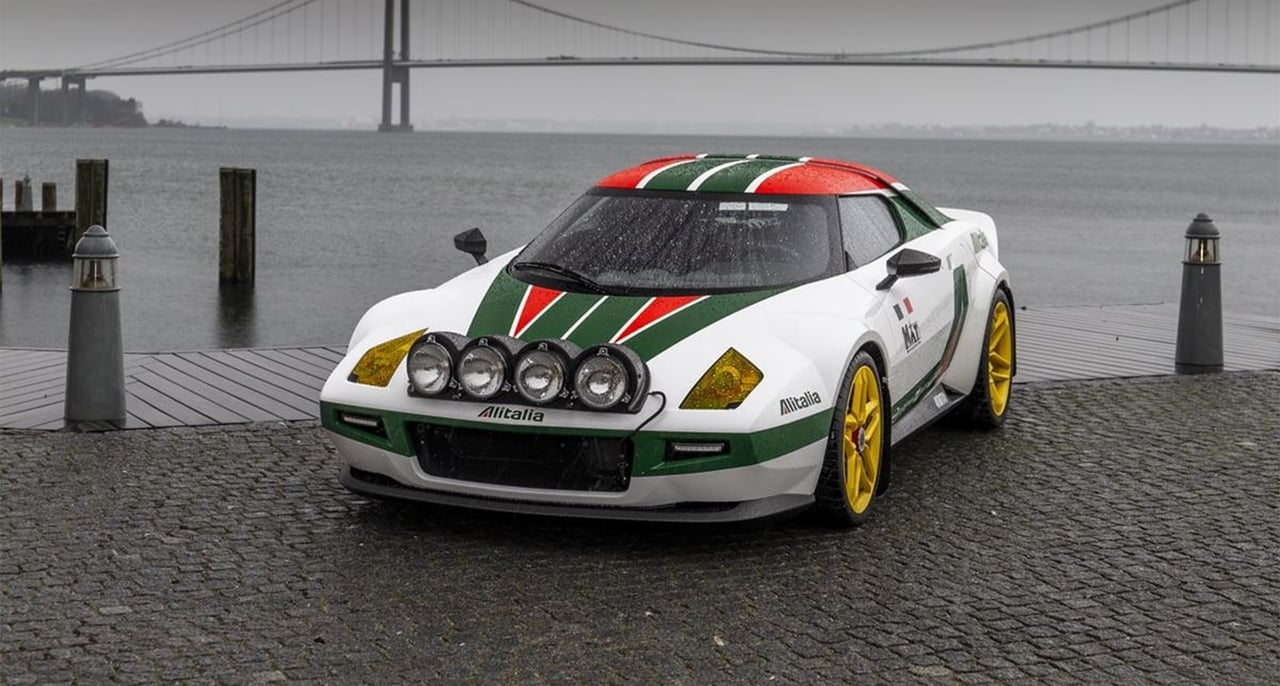 After some lengthy talks around the desire to build something special, but to also steer very clear of tarnishing the Stratos' well-earned legacy, the M.A.T Stratos was eventually confirmed, and 25 examples were planned to be built. The original made use of Ferrari's V6 from the Dino, so it seemed only fair that the reincarnation used some horses from the stable too. Underneath, the MAT Stratos is essentially a Ferrari 430 Scuderia, using the same but shorted chassis and naturally aspirated V8 which was upgraded to produce around 540hp, then mated to a six-speed gated manual. It might have seemed difficult to improve on the original Lancia and Ferrari recipe, but this glorious sounding V8 and mere 1,247kg kurb weight might just be the perfect match for its considered styling.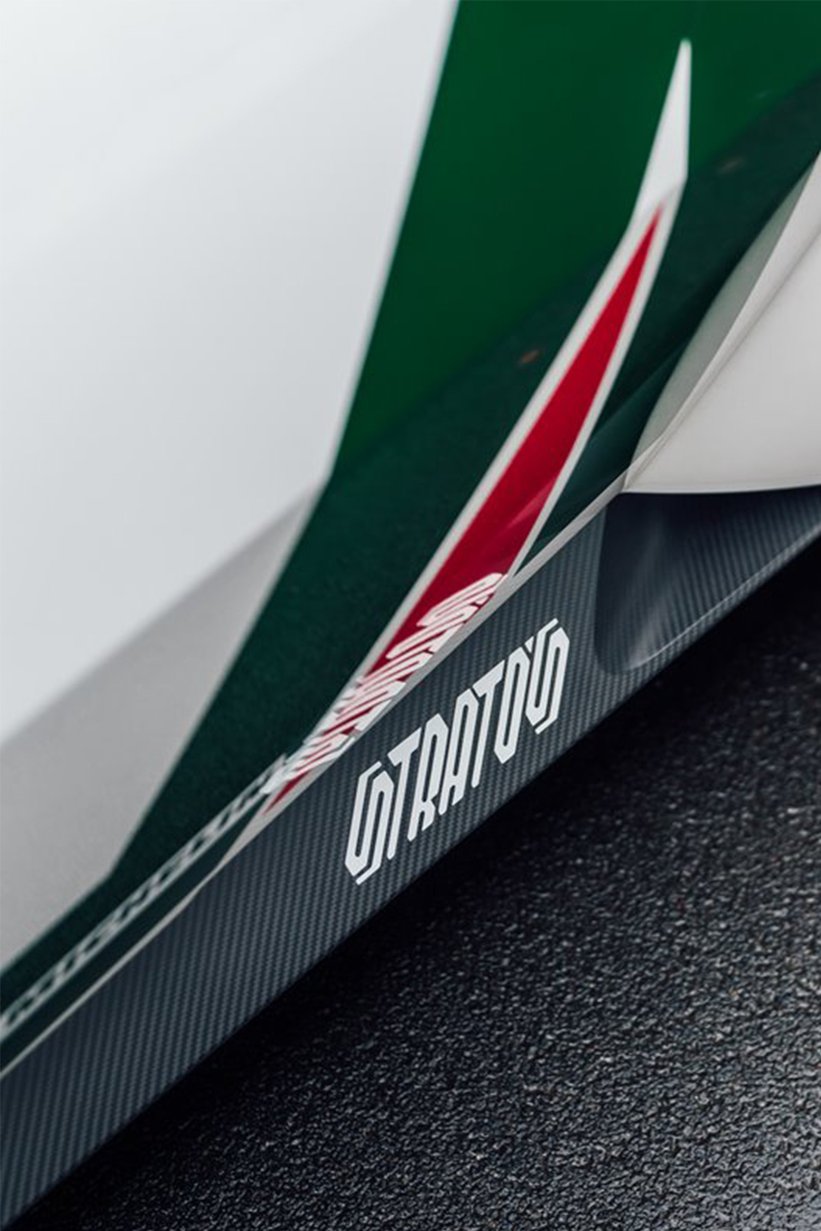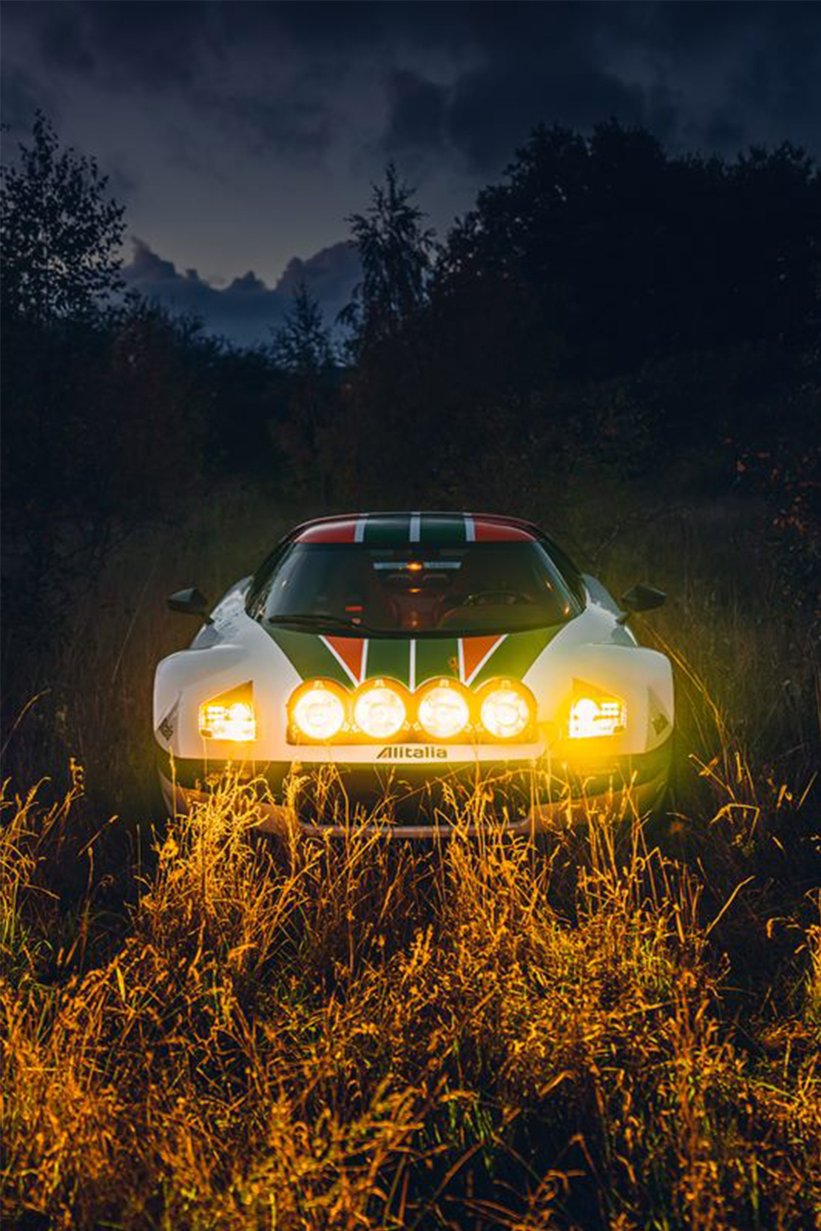 Speaking of the styling, the MAT Stratos looks, in our opinion fantastic. Despite being made in 2019, it carries its concept car looks extremely well, and naturally bares plenty of resemblance to its hero. This example, finished in the Alitalia-style livery with quad spotlights at the front is perhaps the best they ever made, especially after just 8 examples made it into production, far less than the 25 that was originally planned.
So, if you're looking for a restomod like nothing else, finished to the highest of quality and powered by one of Maranello's greatest engines, this might just be the ultimate machine. Restomodding has been the go-to for some years now, but the story of this Stratos remake has been around for nearly two decades, and finding one for sale is a true rarity, so you better be quick - it's available at the ever-impressive Selected Car Investments!