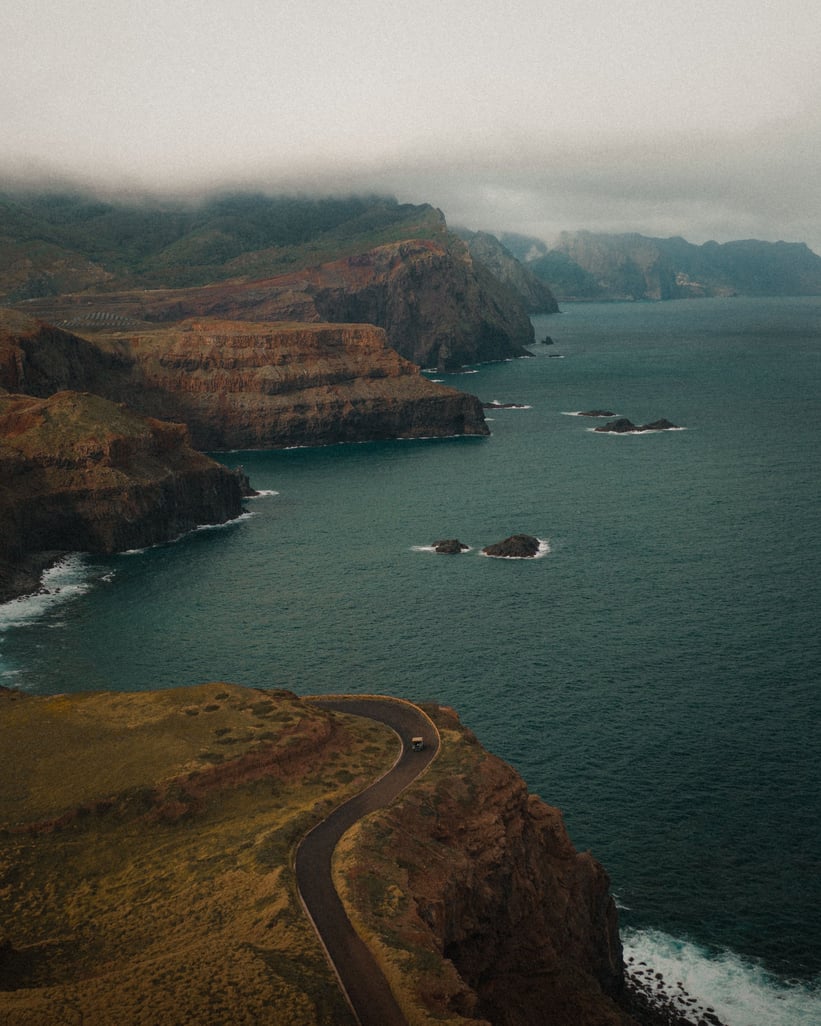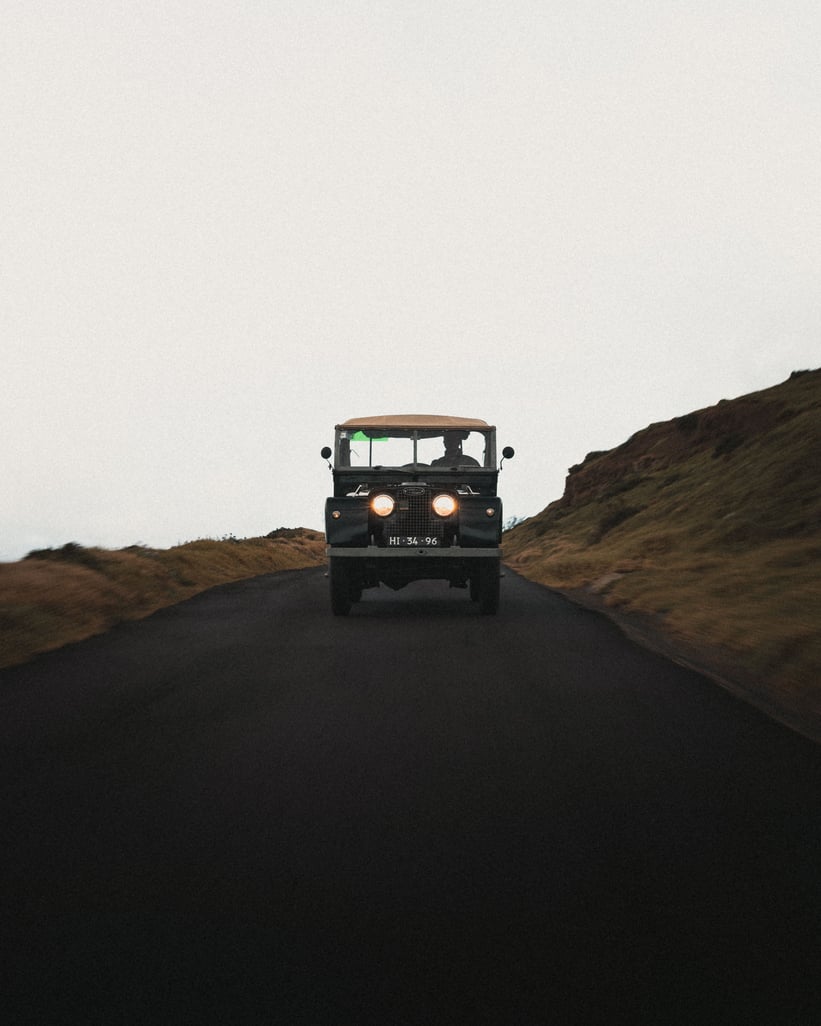 Rising from a massive submerged volcano along the African plate in the Atlantic, a good 900 kilometres from the Moroccan coast, the Madeira Archipelago is one of the wildest and most remote places in the western world – and a haven for Land Rover enthusiasts.
The iconic and near-indestructible British off-roaders are perfect for exploring the islands' rugged, rocky mountains, roaming their deep rainforests or just sitting out one of their trademark downpours. Like many locals, Martim's family has maintained a passion for classic Landies for three generations. Here's what he told us during a drive in his 1959 Series 1.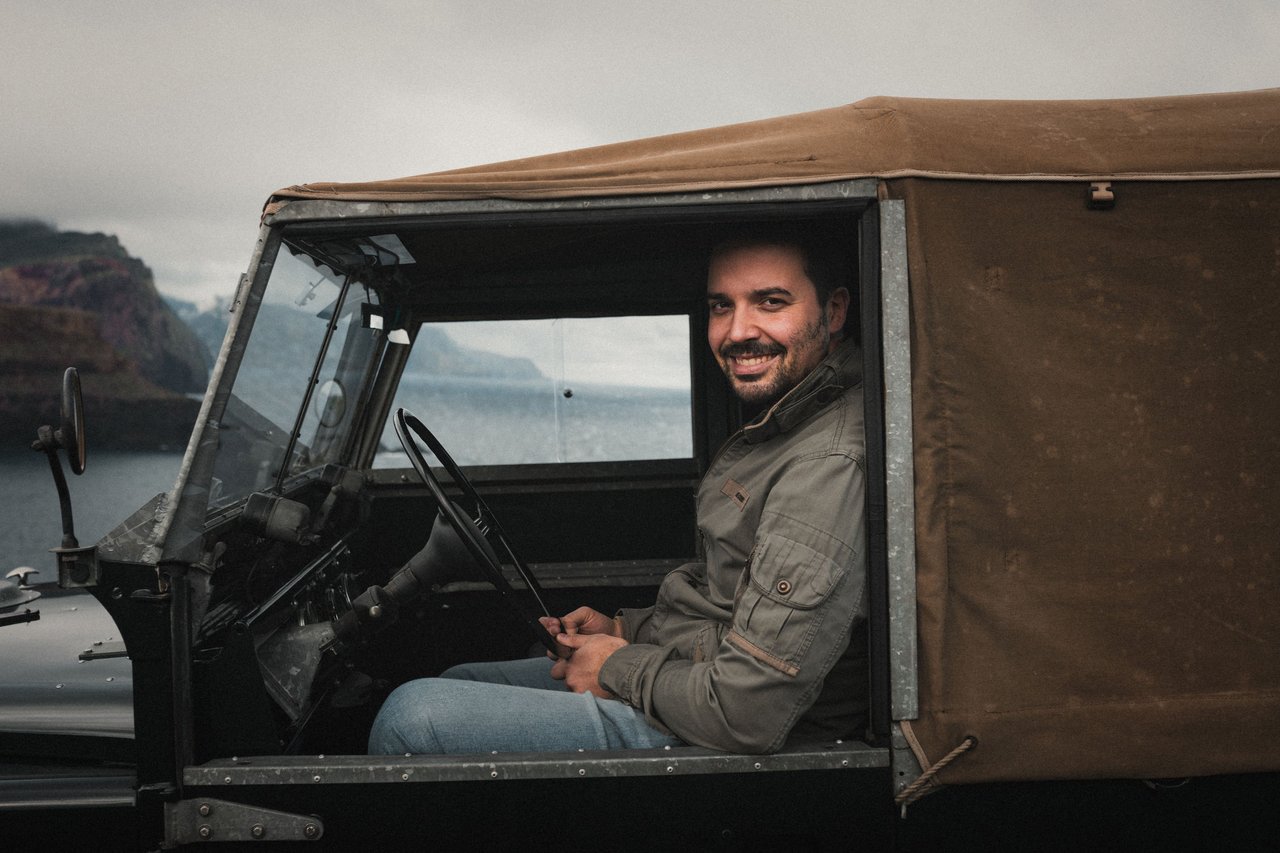 Where does the passion for old Land Rovers come from?
"From my dad, who got me into classic cars. And as for my dad, I'm sure he got the bug from my grandfather! He was a doctor who emigrated to Curaçao in the Caribbean to work for Shell. When he returned to Madeira, he ordered two cars: a Land Rover Series 2A for himself and a Mercedes 180 for my grandmother.
"My uncle still owns the Mercedes and my father owns the Series 2A. The Land Rover was ordered from the factory in the UK and the Mercedes from the factory in Germany. Both were delivered to my grandfather and he and my grandmother used them during their life in Madeira."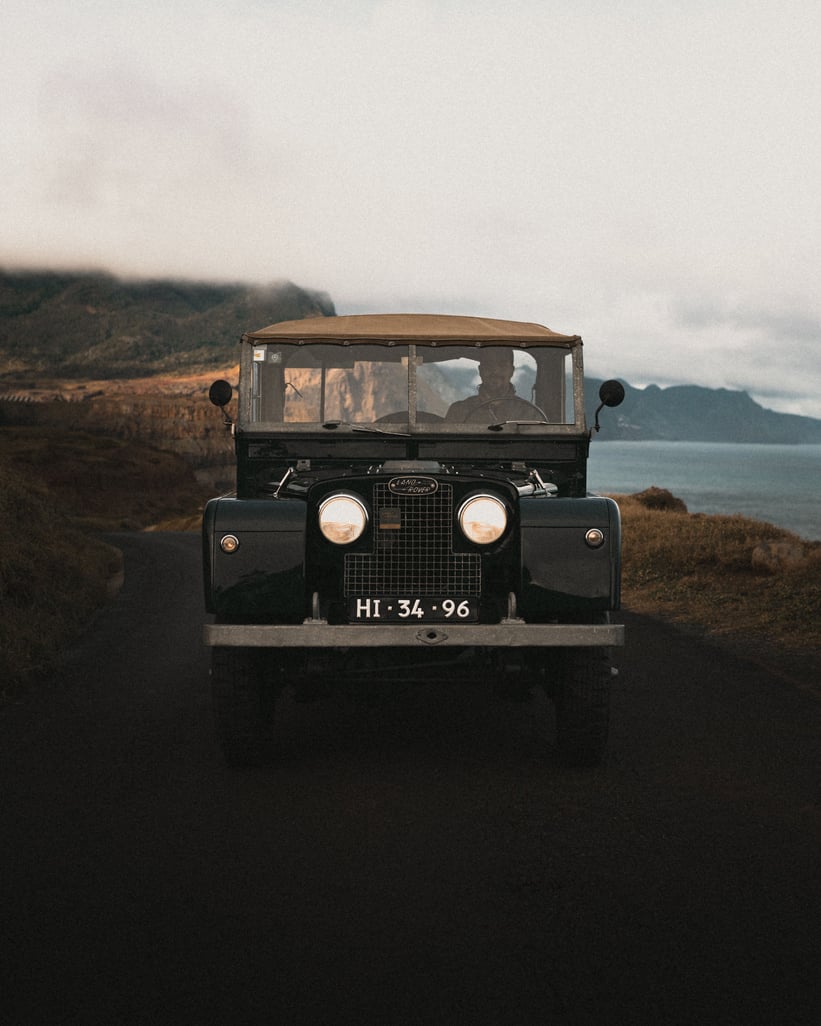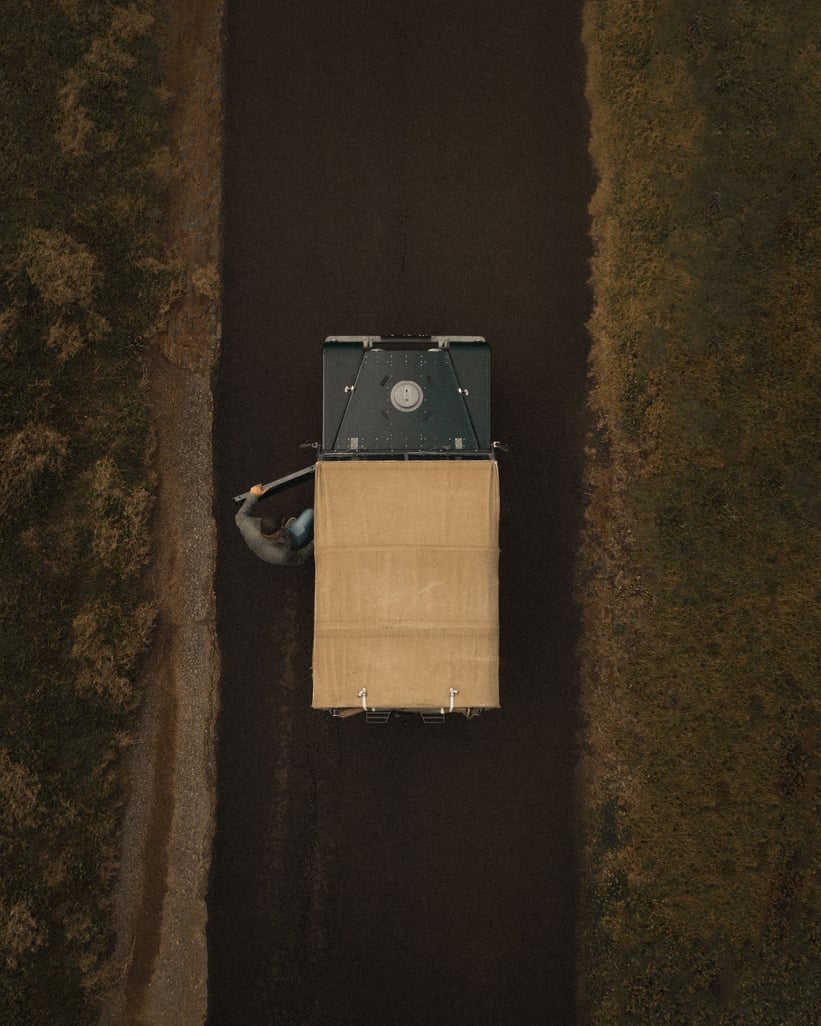 Tell me more about the 1959 Series I...
"My father had a Series I with a petrol engine before this one with a diesel. He sold his first in order to buy another car. But he loved itso much that he bought this one from someone in mainland Portugal. It worked fine for a while, but after it blew a head gasket, my father undertook a full restoration."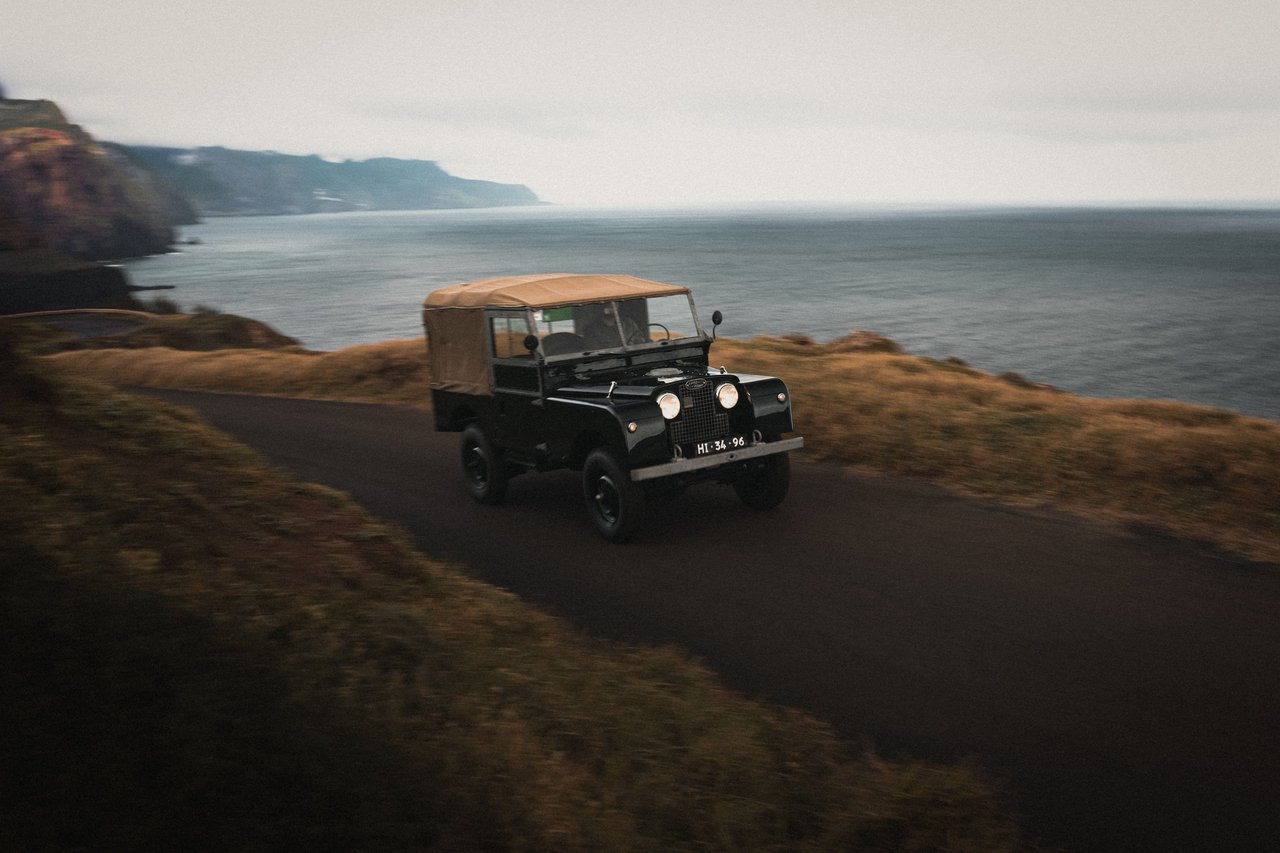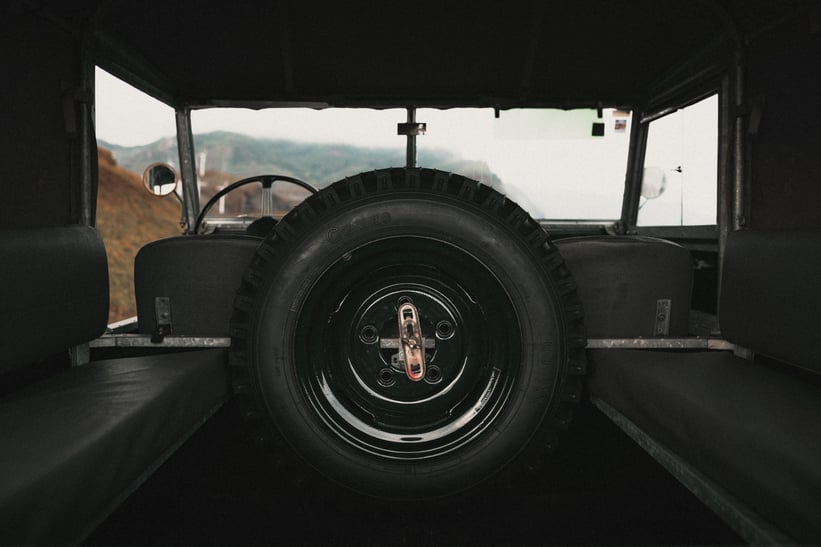 How can a 1959 car be a Series I, since that was when the Series 2 went into production?
"All Series 1s have a license plate in front of the mudguard, while all the following series have it front and centre. Ours already had the front-and-centre license plate, which can usually only be seen on Series 2 onwards.
"We believe ours was a 'transition' car; there's just no other explanation. The Series 1 ended in 1958 (my father's birth year), but ours is from 1959 and has the shape of a Series 1 and an engine that the British say is original to this car – but of a type only used in the Series 2.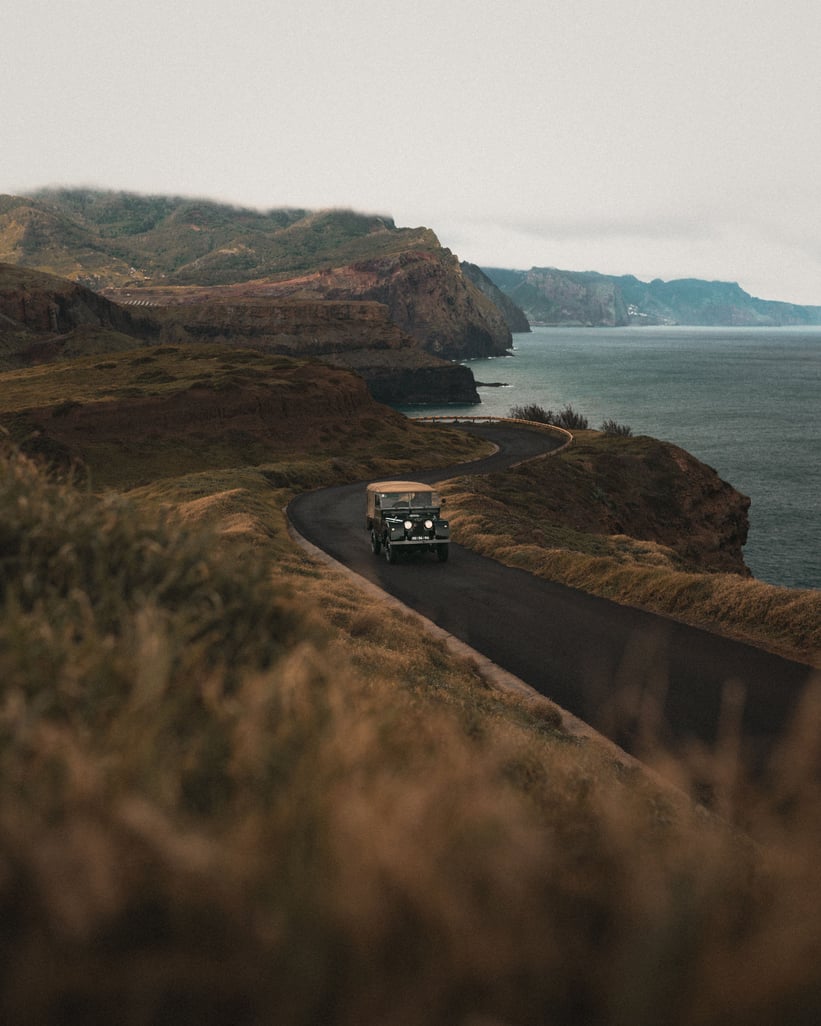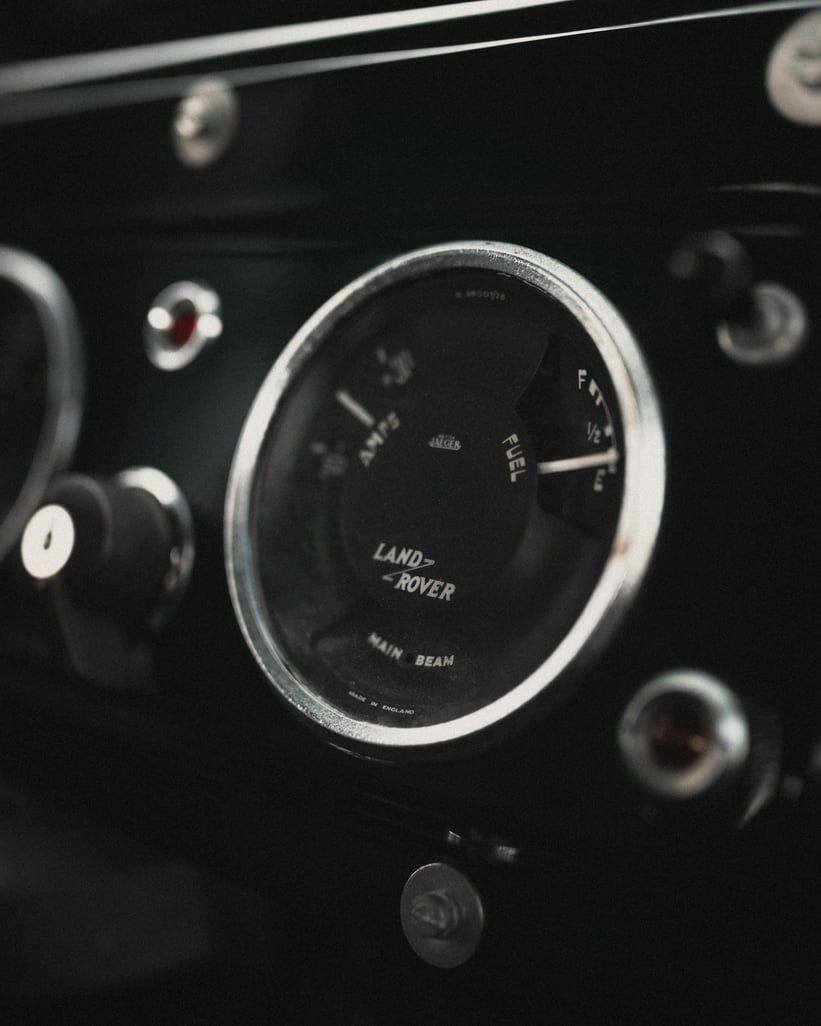 That's interesting!
"We believe that at the time, the factory still had some Series 1 parts, so they had a left-hand-drive chassis that they assembled with these parts and shipped to Portugal. At the time this was unimportant, as Series 1s were mainly used for agricultural work and this wouldn't affect that.
"The Land Rover Owners' Club in the UK considers the engine in our Series 1 to be original. As for the chassis, it's clearly a Series 1, but with a Series 2 number, so the club considers our car a Series 2."
When can we expect the next project, the Series 2A from your grandfather?
"To be honest, it's still to be decided. It has a special sentimental value for us; not just for my dad, but for the whole family. We love Land Rovers and this one belonged to our grandfather! We want to do him proud.
"Madeira is known for having classic cars in mint condition and we want to do exactly that with this Series 2A, while keeping it as original as it was when it belonged to him. My father remembers his trips in this car. He even remembers which was his seat in the back. That's something you just can't quantify or explain – you just feel it!"
Interview and photography: Bartek Kołaczkowski © 2021