Speciale delivery – driving two classic rally Lancias to the London Concours
Our mission? To deliver two ultra-special Lancia rally cars – a Stratos HF Group IV and an 037 Evo II – to the Honourable Artillery Company where they're poised to be displayed as part of the London Concours. Because Tuesday morning commutes in the capital are definitely lacking in Italian pizzaz…
When we learned that our friends at Girardo & Co. were going to be exhibiting a handful of important Lancia rally cars at the Honourable Artillery Company for this year's London Concours, we had a brainwave. Why go to the trouble of having the cars trailered to the event when we could take the opportunity to brighten up a grey Tuesday in the capital and drive them there ourselves?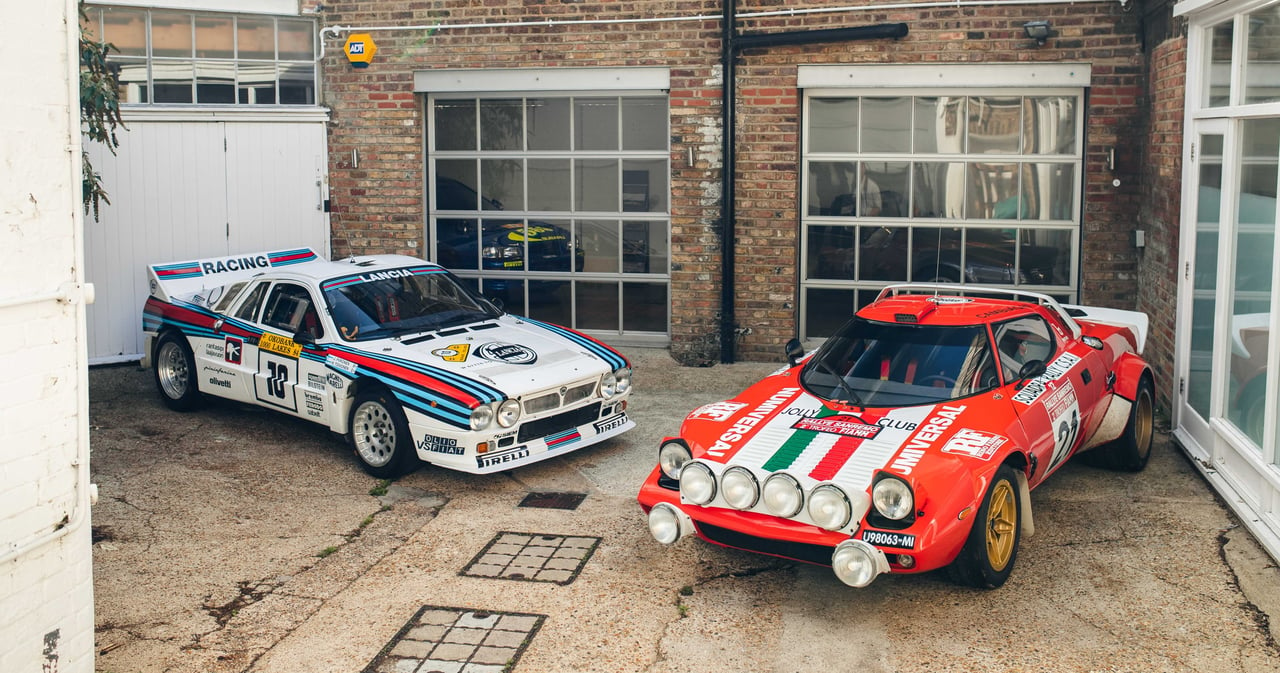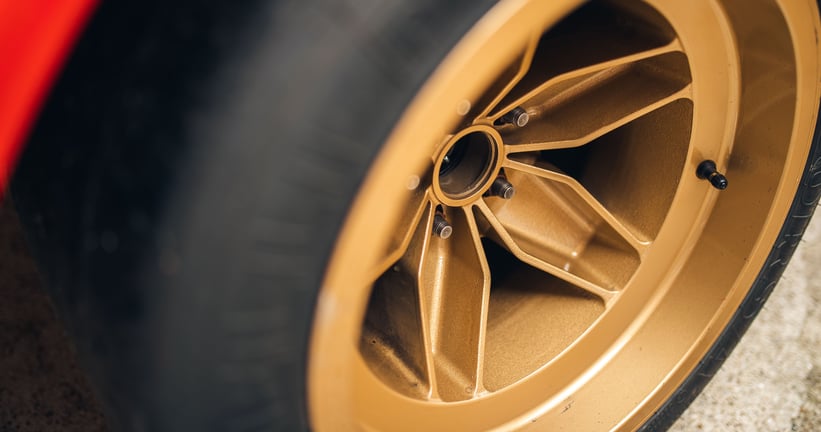 Street legality is a core part of these cars' DNA, after all, and as we proved a few years back when we took an ex-Works Lancia 037 for New Year's Martinis at Duke's Hotel, they're actually quite happy to tootle around town or patiently sit in stop-start traffic. Plus, we all know Max Girardo is never one to shy away from the chance to drive one of his beloved rally cars – whether it's on a dusty gravel special stage in the Italian mountains or along a gridlocked high street in Central London.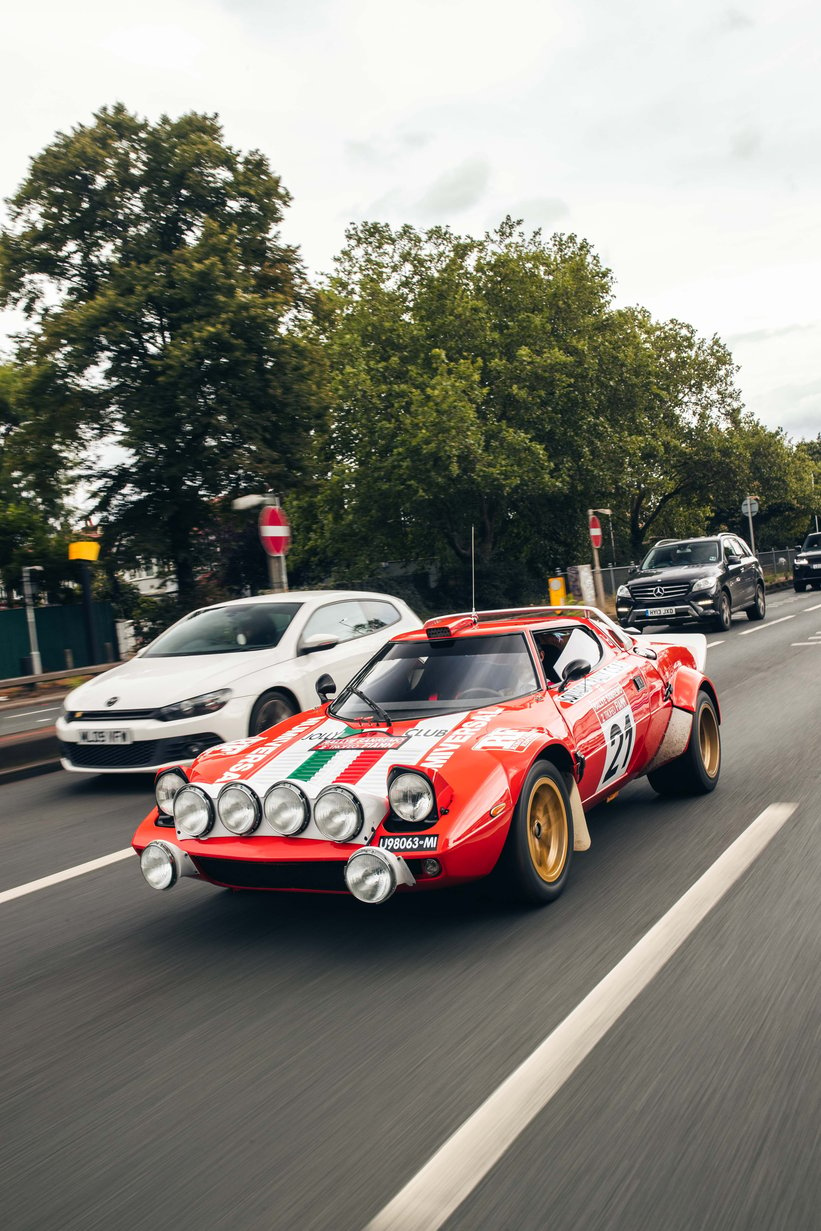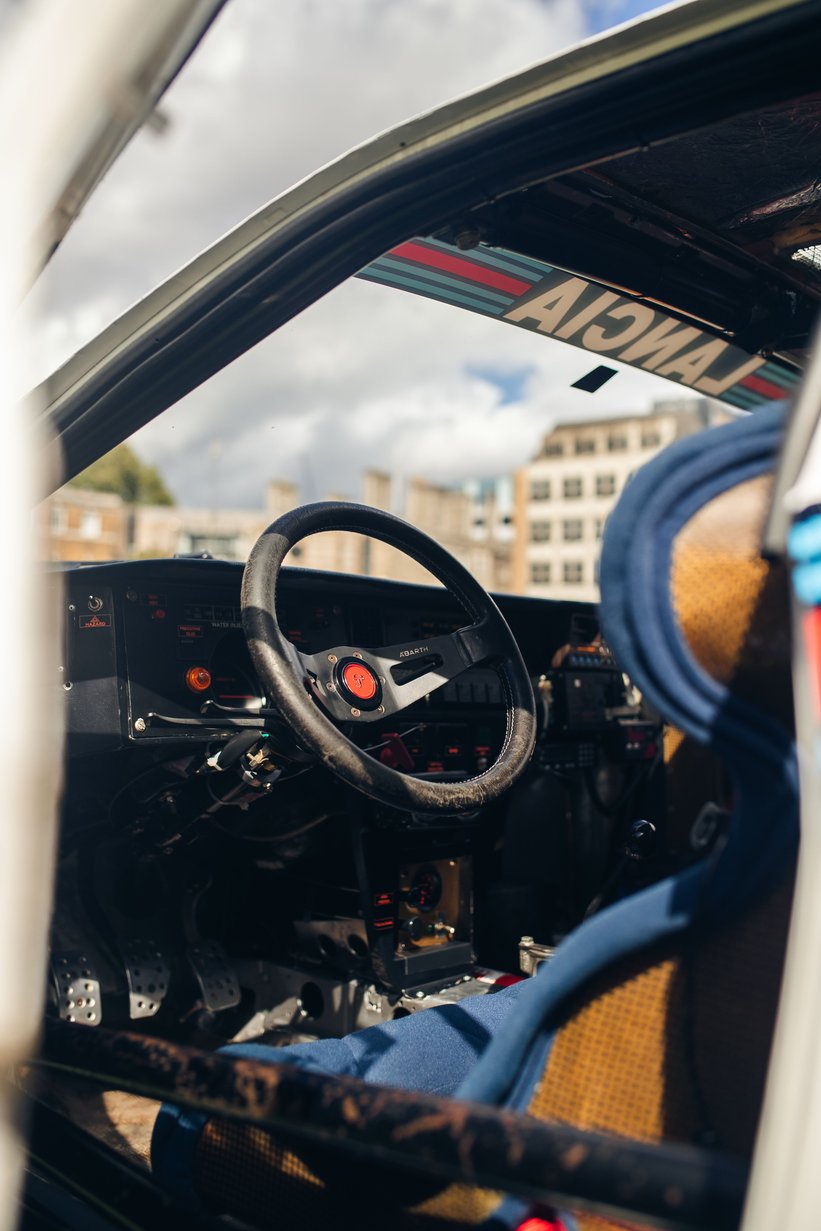 Fast-forward to D-Day and the pace is sedate as we venture away from Girardo & Co.'s showroom in Fulham towards the glass facades of the City. Our colourful convoy comprises two incredibly special Lancias: the very first privateer Stratos HF to compete in full-fat Group IV guise and the Martini Racing 037 Evo II piloted by Henri Toivonen and Juha Piironen to third overall in the 1984 Rally of the 1000 Lakes in Finland.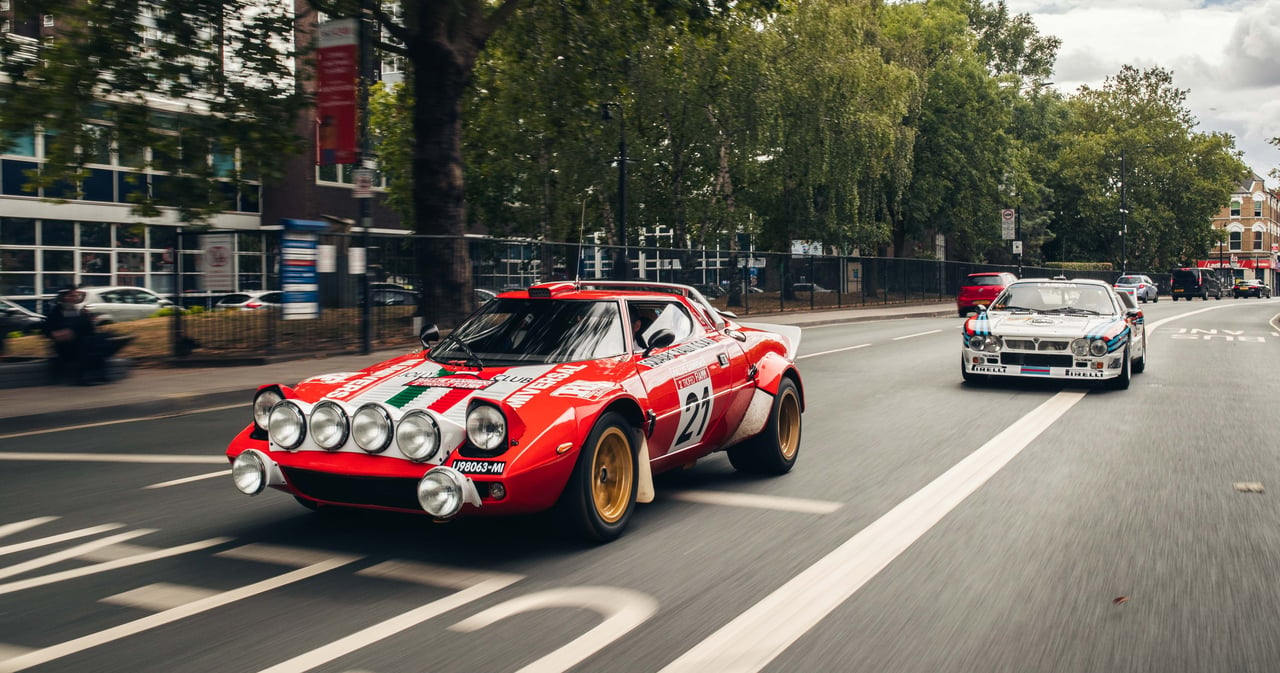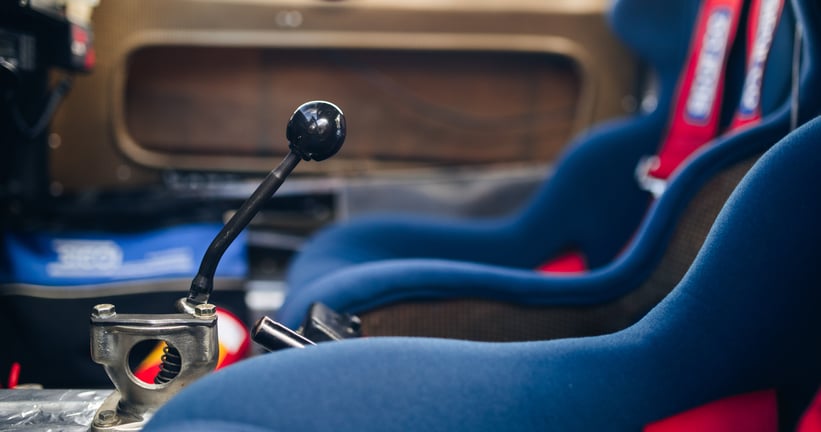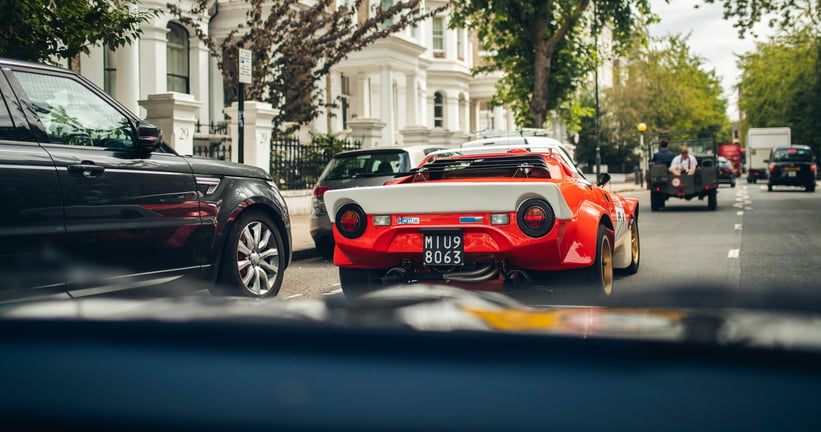 Both of these cars are veterans of multiple international rallies in the 1970s and '80s and are more than worthy of their positions on the Honourable Artillery Company's beautifully-kempt cricket pitch as part of the London Concours' Lancia Legends class. Under the legendary Jolly Club banner, the Stratos – chassis #1004 – won the 1976 Coppa Liburna, a cross-country meeting with stages held in both Italy and Switzerland. The aforementioned 037, meanwhile, clinched a further two podium positions, in the Giro dei Monti Savonesi and Rally dell'Emilia in 1985 and 1986, respectively.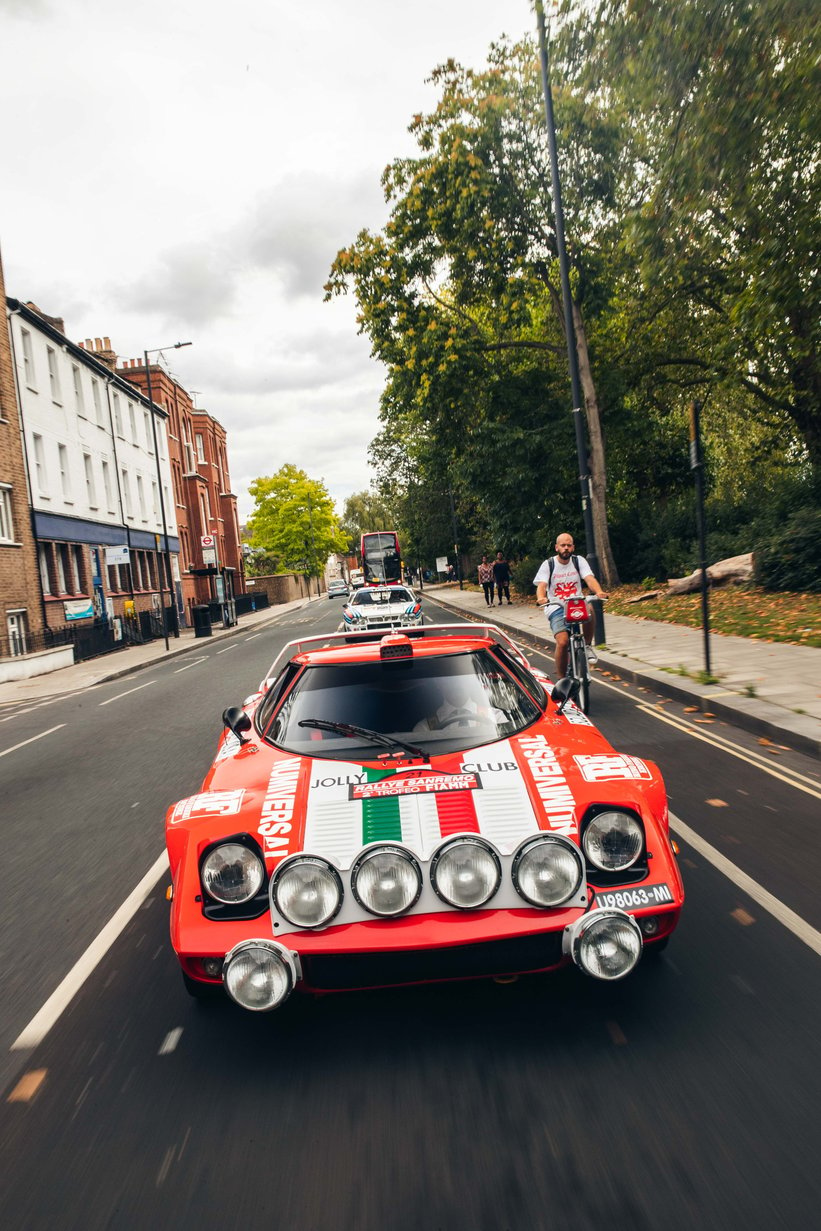 Both cars also represent the final and most developed versions of their type and are thus über-desirable to today's younger Gen-X collectors who remember seeing them cresting jumps and scrabbling for grip on special stages when they were impressionable adolescents. The 037 Evo II, for example, is unquestionably the ultimate rear-wheel-drive Group B rally weapon – a sleek, squat and featherlight coupé with a supercharged Abarth four-cylinder engine which produces 325bhp and revs to a dizzying 8,000rpm. Despite Girardo's best efforts, we're not quite hitting those heights today.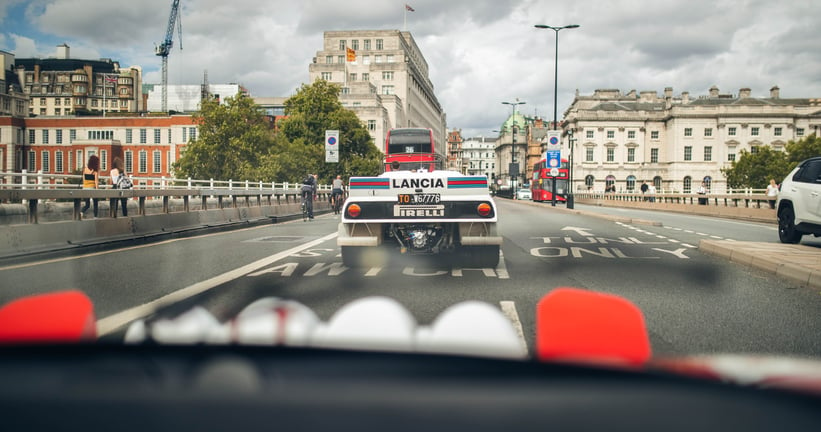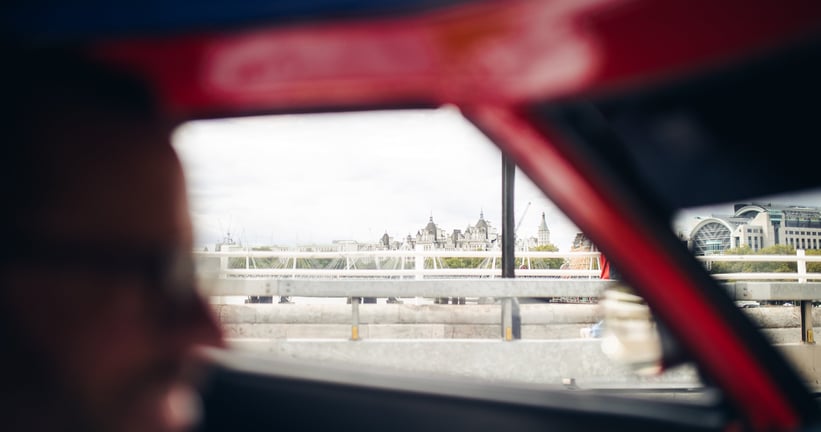 As we noisily buzz from borough to borough, the jaded commuters of London are not quite sure what to make of our pair of evocative rally cars, clearly perplexed by their presence in an urban environment so obviously out of their comfort zone. They might be wearing (Italian) number plates, but let's face it, they're not fooling anybody. Especially when the Stratos' Ferrari V6 barks like a rabid dog with every jab of the throttle.
Unsurprisingly, we're the centre of attention whenever we come to a halt. Camera phones flash, arms wave and gesticulate, jaws drop, and profanities utter hopelessly from mouths. Is this what it feels like to be famous? There's almost a sense of relief once we safely reach the Honourable Artillery Company, an oasis of calm nestled in the middle of the bustling city. Job done. Aaand relax.
'Our' Lancias are promptly pushed into position alongside a further three 037s, also supplied by Girardo. We thought tackling the Hammersmith flyover at rush hour would be the most remarkable sight of the day. We were wrong. If you're in the capital today or tomorrow and would like to get up close and personal with this sensational line-up of Lancias, not to mention around 100 other special classics and modern supercars, then nip over to the London Concours. It won't be quite as thrilling as catching these wild, exotic Italians in the sprawling urban jungle, but where else are you going to see four 037s and a Stratos in 2020?
Photos: Tom Shaxson for Girardo & Co. © 2020