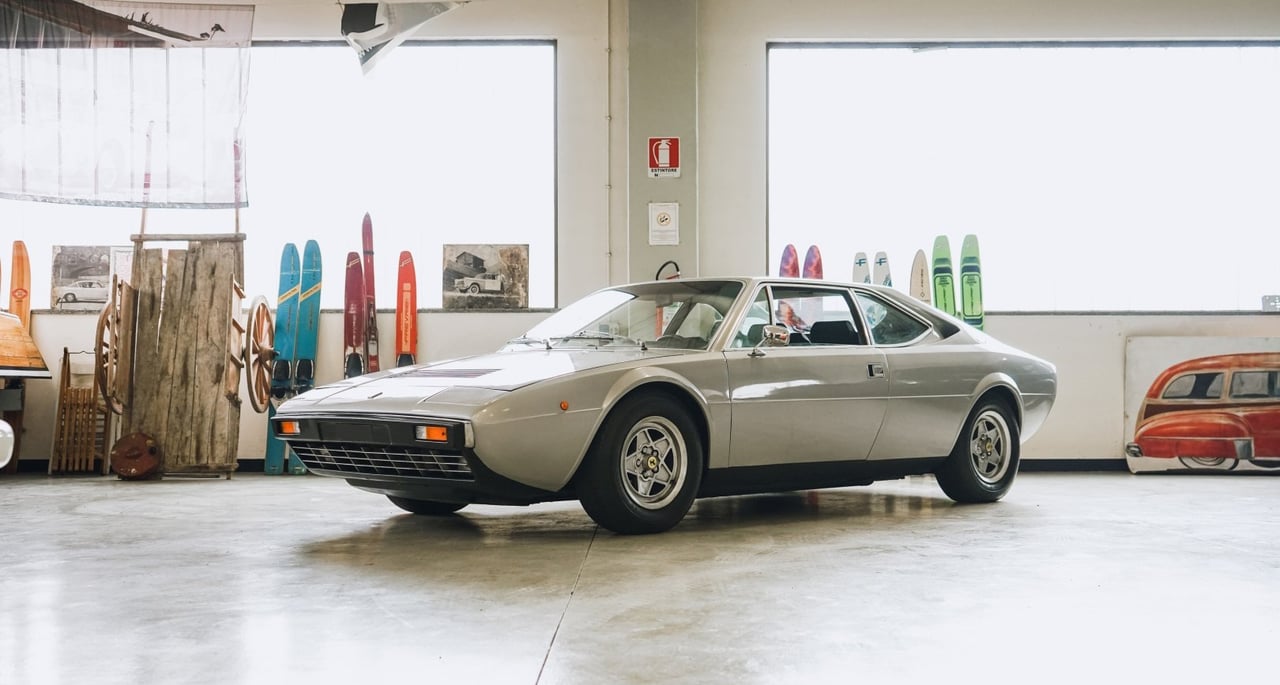 With their carefully curated auction catalogues mixing iconic and obscure classic cars, Aste Bolaffi regularly manage to remind us that the collector car market isn't just about investments and profits, but still about passion, nostalgia and our love for the rarest and weirdest creations on four wheels. There's something very charming and distinctively Italian about their way of presenting cars in their natural habitats, in garages with water skis and sleds standing in the back or in industrial courtyards – and always covered with a slight layer of dust.
For their upcoming sale on March 25, they have again assembled an eclectic mix of verified and highly unusual classics. With 50,000 to 70,000 euros to spend, you might fetch an unrestored but well-maintained, silver Ferrari 308 GT4 or a dark green, matching numbers 1986 Porsche 911 Carrera. And if you are looking for a Land Rover Defender, you might want to have a look at the two cars from the turn of the millennium – one of them previously used by the Corps of the Carabinieri.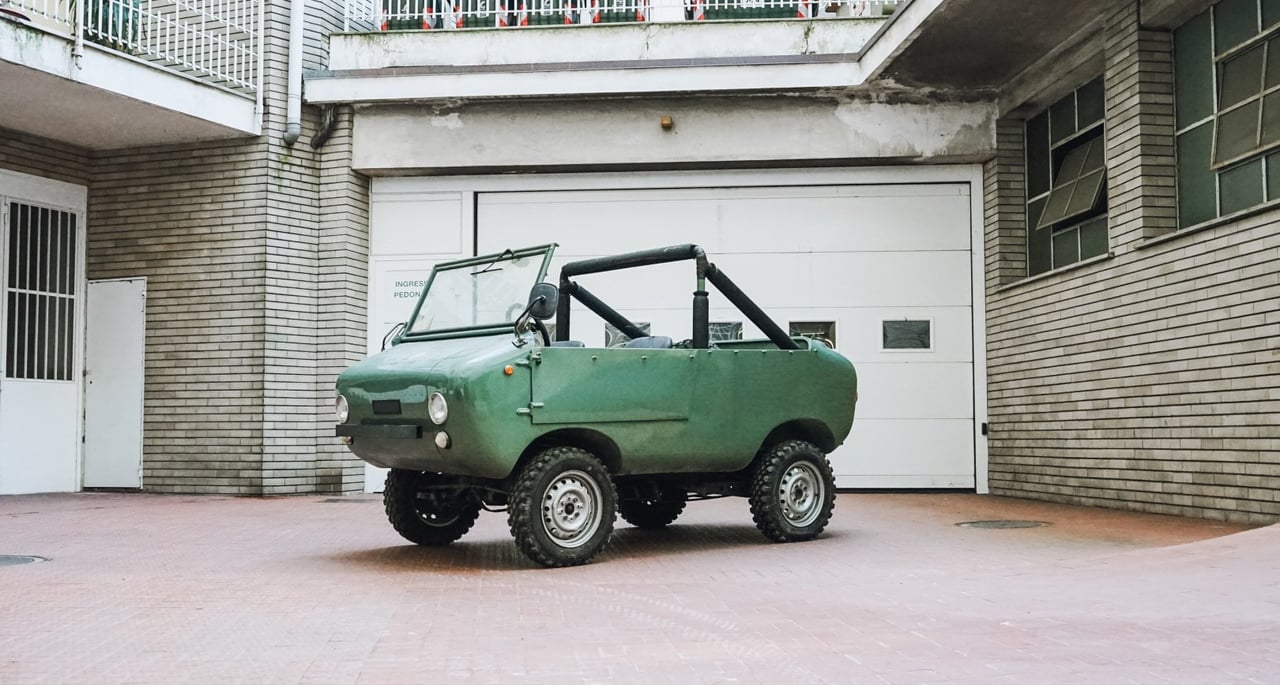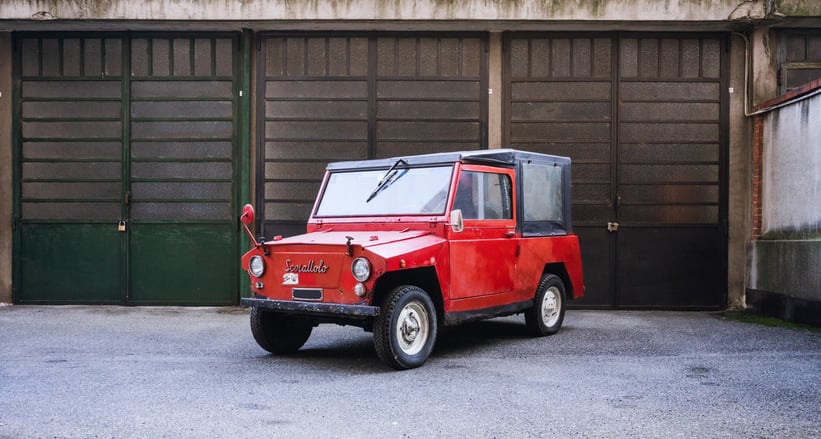 With summer approaching fast, we would probably put our money on one of the beach shuttles that Aste Bolaffi has assembled for the sale. There's a 1994 mini Cabriolet in British Racing Green with matching soft top, a custom-built 1981 Fiat 500 D convertible in the style of Ghia's Jolly cars (but much cheaper), a 1980 Austin Mini Moke and a rare Fiat 500 Scoiattolo that was produced as one of only 200 cars by Arrigo Perini Coachworks in Arco in 1968 – and is now in need of some tender loving care. Inspired by the launch of the L'Art de l'Automobile x Carhartt collection, we're also tempted by the green 1969 Ferves Ranger. How can something be so weird and cool at the same time?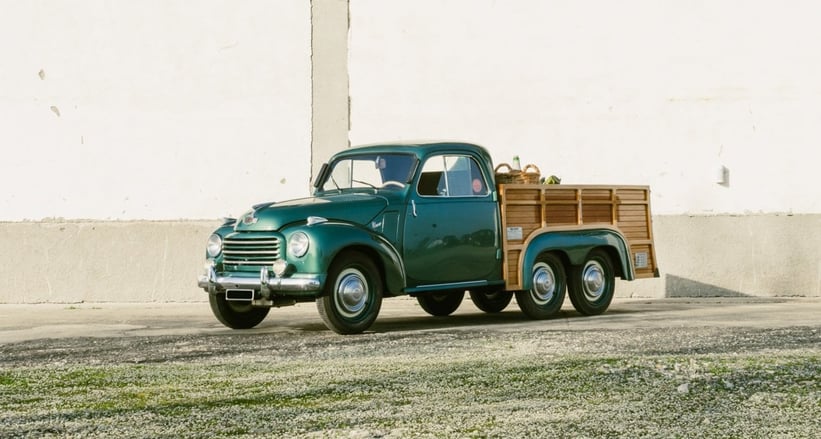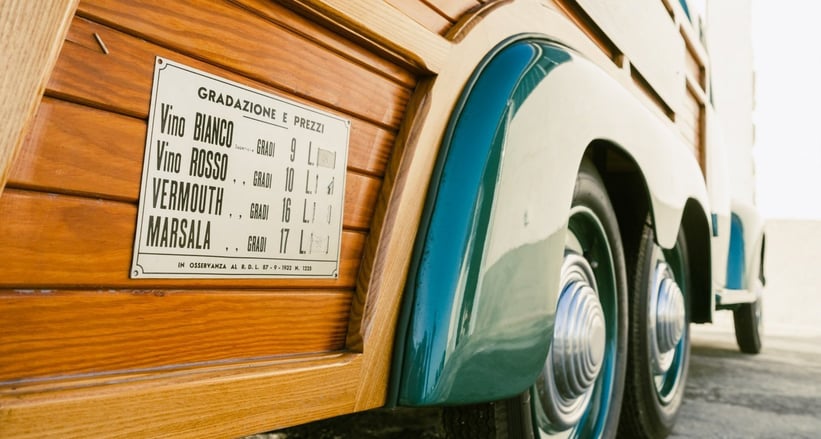 The most charming cars of the catalogue, however, are lovely and nostalgic automotive artefacts of the Italian lifestyle of the Post-War years, also known as la dolce vita. Firstly, there is a 1950 Fiat 500 C that was transformed by the Ollearo Company of Turin with the authorization of Fiat into a six-wheeled truck. According to the images, the custom pick-up was used as a mobile bar around Cuneo, selling wine, vermouth and marsala at at ridiculously cheap lira prices.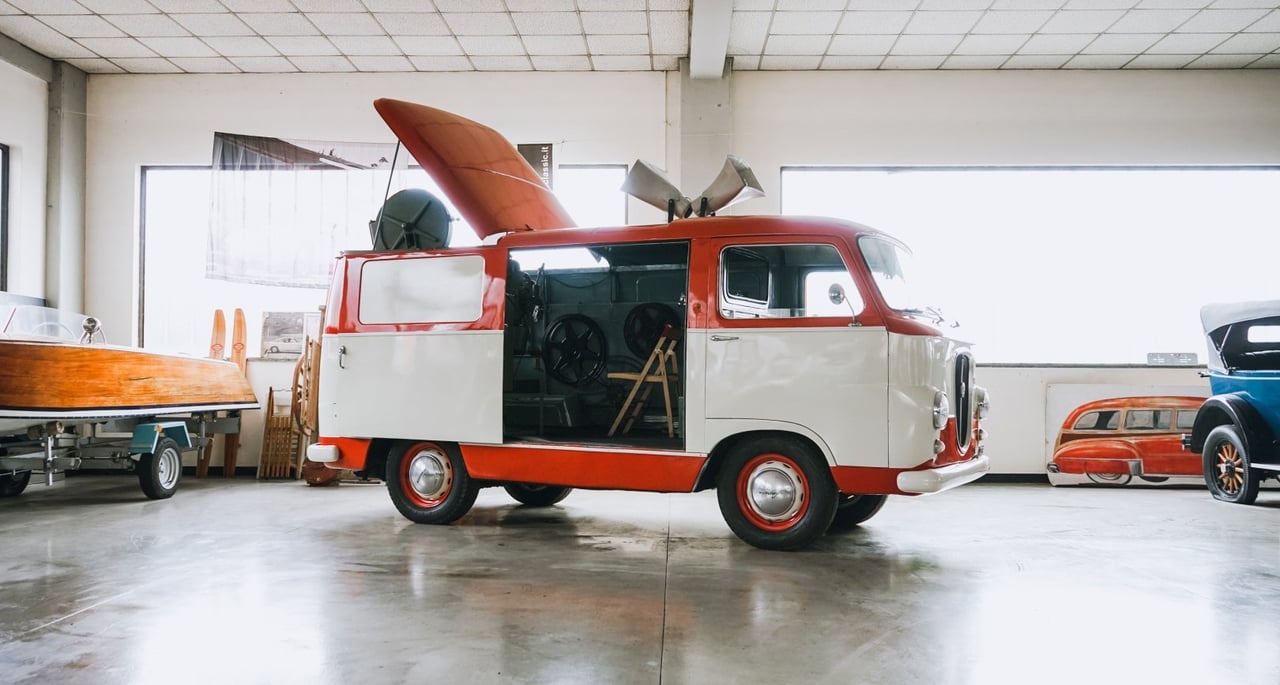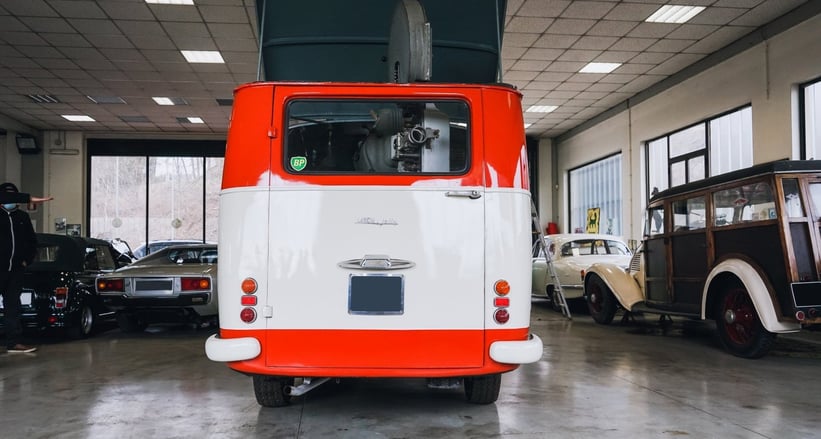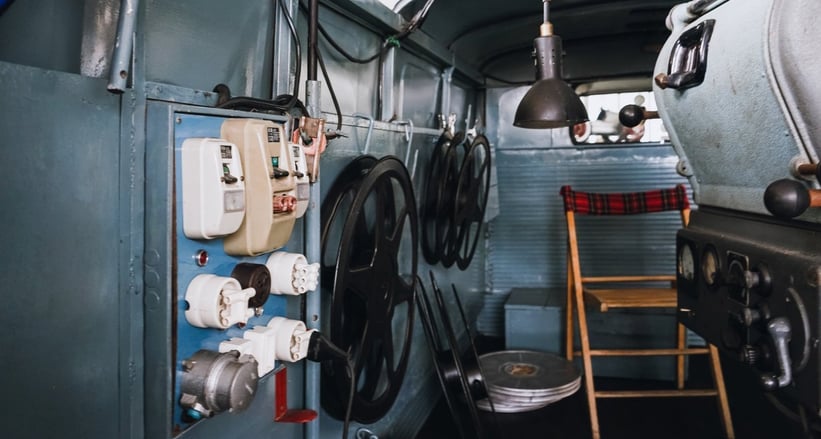 The second car looks like a prop from Giuseppe Tornatore's cult movie 'Cinema Paradiso'. In fact, the red and white 1963 Lancia Jolly van with the folding roof, Microtecnica movie projector in the back and speakers on top was used as a mobile cinema, touring the village squares in the provinces of Avellino and Benevento until the early 1990s. We highly recommend to make a bid, quit your day job and tour the Italian countryside eating lots of gelato and projecting old Fellini movies on even older sandstone or marble cathedral walls. You can find the full auction catalogue in the Classic Driver Market.
Here are our favourite cars from Aste Bolaffi's March 25 sale